Browsing articles tagged with " eyes"
Label: Napalm Records
Review by Tony Cannella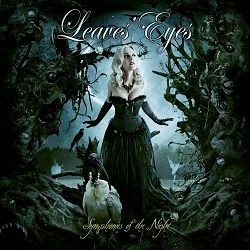 "Symphonies of the Night" is the title of the 4th full-length album from the German/Norwegian metal band Leaves' Eyes. The band – which is led by the duel vocals of Liv Kristine and her husband, Atrocity main man Alex Krull – has forged a pretty consistent and solid career for themselves based on an excellent body of work and "Symphonies of the Night" certainly rates right up there with their previous efforts.
The opening number "Hell to the Heavens" is simply awesome and my favorite track. What a great way to start things. Liv Kristine and Alexander Krull continue to be one of the most unique vocal tandems who use the "beauty and the beast" technique. Continue reading »
Label: Century Media
Review by Tony Cannella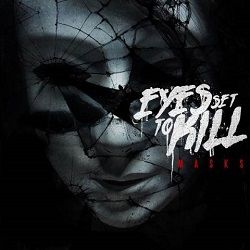 I know Arizona's Eyes Set to Kill have been around for a few years (well more than a few, ten years to be exact) and their new album "Masks" is the bands fifth album, and to be honest I have only heard the name but never actually heard the band. Well after getting a chance to listen to "Masks", I have to say that I was really missing out on something. Eyes Set to Kill plays with the ferocity of a hard core thrash band while still managing to inject the songs with heavy doses of melody and tuneful hard rock.
Where to start… Well first off the vocal duo of Alexia and Cisko are quite a formidable combination. Continue reading »
Interview by Miriam C.
Straight from OC [Orange County, yeah like that eponymous The CW's series], California, comes the alternative rock band New Years Day. Although their proved live experience on the 11th June 2013, the band will debut on Century Media Records with their second album "Victim to Villain". Read some thoughts from Ashley, the singer, about the album's genesis.
Hi Ashley, first of all. How are you? I hope everything's fine.
Hi there! I'm doing great! Very busy planning our upcoming music video for the song "Angel Eyes" and our upcoming tour with the Vans Warped Tour. So busy!
Would you mind presenting the band with some biography?
Well…. Ah. Well… We attended Juilliard… We're graduates of the Harvard business school. We travel quite extensively. We lived through the Black Plague and had a pretty good time during that. Continue reading »
Label : Eyes Like Snow
Review by Luisa Mercier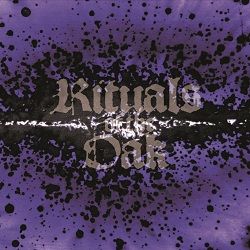 Australia is a country very prolific in the field of doom, gothic-doom metal and Rituals of the Oak are just another evidence which backs up this theory. The band is fronted by the Lebanese singer Sabine Hamad (former Kimaera singer) and is now about to release its second album, "Come, Taste the Doom". As the title makes clear, the doom played by Rituals of the Oak is quite classic: slow paced, guitars tuned down and vocals almost spoken by Sabine, which sings in a very different way than she used to, being Kimaera more gothic oriented.
The ten minute opener "Here" is an example, while the following "The Horla", apparently inspired by a French horror short-story, is no less gloomy and slow with that epic, solemn feeling typical of classic doom metal. An acoustic guitars appears at the beginning of "On the Sixth Moon" and Sabine sings sweetly over a track which has more of a prog feeling than doom, never renouncing to sad guitars. Continue reading »
LEAVES' EYES — the German/Norwegian band formed by ex-THEATRE OF TRAGEDY singer Liv Kristine Espenaes Krull and members of ATROCITY — has set "Symphonies Of The Night" as the title of its new album, due later in the year via Napalm Records.
A new LEAVES' EYES video, for the song "Melusine", featuring footage from live shows, tours and festivals like Wacken Open Air in 2012, can be seen below.
6 color styles available:

Style switcher only on this demo version. Theme styles can be changed from Options page.