Browsing articles tagged with " far"
Label : earMusic/Edel
Review by Davide Torresan
I am 26 years old, almost 27, and I don't know who's Mike Oldfield. Yes, you've read right. Sometimes I've heard his name, but I've never listened to his music. Or at least I thought it. When "Tubular Beats" arrived on my desk, I fixed this issue looking a bit around and I can honestly say that I was surprised by what I've discovered since he's the author of the famous hits "To France", "Guilty" and "Moonlight Shadow". I was really blown away by his skills and the boundless musical talent of this artist. "Tubular Beats" was the album that pushed me to browse within his infinite discography.
This new album is not a new experiment for Mike since already in the past it has been released something similar. "Tubular Beats" is the summary of all his most famous songs in a dance reinterpretation. The author of this work is Torsten "York" Stenzel, a famous producer and dj in Ibiza which every summer entertains thousands and thousands of people on the dancefloors. The name, and obviously the album cover, derive from "Tubular Bells", the most renowned work of Mike and from its sequels. Continue reading »
earMUSIC is proud to announce the release of "Tubular Beats" the brand new remix album by Mike Oldfield. The album will be released on February 1st, 2013 and will include the most popular songs by Oldfield who has worked on new arrangements and new sounds for his compositions.
All tracks have been reworked from the original multi-track recordings and remixed together by Mike Oldfield and multi-platinum awarded German producer Torsten "York" Stenzel.
Newly recorded guitar parts by Mike Oldfield have been added to the mix, making "Tubular Beats" a new album by all means. A brand new song featuring ex-Nightwish singer Tarja Turunen closes the album on a high note.
Before "Tubular Beats", Mike Oldfield and Torsten Stenzel had already worked together but with this new album the duo could fuse their style in a full elaborate project for the first time, adding to Oldfield most famous songs their approach and taste with all solutions offered by electronic music.
Label : earMUSIC
Review by Tony Cannella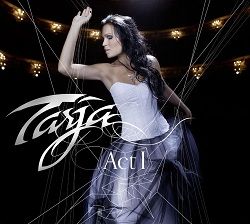 Based on the strength of two very good solo albums, Tarja Turunen has managed to escape the shadow of her previous band Nightwish, and the time is coming where we won't use Tarja and Nightwish in the same sentence – as often as we do, anyway. Of course it doesn't hurt that she has surrounded herself with great musicians and songwriters, but at the end of the day it is that voice. Her vocals are and always have been captivating and she has always managed to come through in a live setting as well – and if there are ever questions about her stage presence than watch the Nightwish DVD "End of an Era" (oops, sorry, starting now we can stop mentioned her and her previous band in the same sentence) and that will put those questions to bed. Or you can watch this. Her first official solo DVD/live album "Act I". The show was filmed and recorded over two nights in March 2012 in Argentina and really features a comprehensive cross section of Tarja's solo musical career. The CD contains 24-songs spread out over two discs. The track "Anteroom of Death" is a dynamic set opener as the show gets rolling. "Falling Awake", "I Walk Alone" (just a great song and an obvious crowd favorite) and "Little Lies" are crowd pleasers as well. "Into the Sun" is a brand-new track that is quite good. It has a "Sleeping Sun" vibe to it and definitely fits right in there with her other material – this for me was a huge highlight. To her credit, Tarja has not relied on her Nightwish past; instead she showcases the plethora of strong material she has built up on "Act I". The only Nightwish song that she performs is "Nemo" from the "Once" album and it is obvious from the recognizable piano intro this song really gets the audience's attention and it's no wonder why the fans love this song so much – it is just a classic. The cover of Whitesnake's "Still of the Night" is also performed and for me it is one of the down moments. I always thought it was an odd choice of songs to cover – I thought it sounded okay on the album but live it just doesn't translate; maybe her version of Alice Cooper's "Poison" would have been a better selection. Both solo albums are well represented and performed. Another highlight is the medley of "Where Were You Last Night", Belinda Carlisle's "Heaven Is a Place on Earth" and Bon Jovi's "Living on a Prayer". The cover of Andrew Lloyd Weber's "Phantom of the Opera" is excellent as well as closing trio of "Die Alive", "Until My Last Breath" and the closing number a cover of Gary Moore's "Over the Hills and Far Away" brings this album/concert to an excellent conclusion with the fans obviously still wanting more. Tarja can definitely deliver the goods live – that has never been a question throughout her career. The pacing of the CD is very well done and it is cool to see how these songs lend themselves to a live environment. For the most part, very well; "Act I" is a good – not great – live album.
Rating – 80/100
Tracklist
Disc 1
Anteroom of Death

Falling Awake

I Walk Alone

Little Lies

Into the Sun

Nemo

Never Enough

Still of the Night

In For A Kill

My Little Phoenix

Dark Star

Naiad
Disc 2
Boy and the Ghost

Lost Northern Star

Ciaran's Well

Tired of Being Alone

Where Were You Last Night – Heaven Is a Place on Earth – Living On a Prayer

Underneath

Oasis – The Archive of Lost Dreams

Crimson Deep

The Phantom of the Opera

Die Alive

Until My Last Breath

Over the Hills and Far Away
Line Up
Tarja Turunen – Vocals

Alex Scholpp – Guitars

Christian Kretschmar – Keyboards
Max Lilja – Cello
Kevin Chown – Bass

Mike Terrana – Drums
Links
MySpace * Facebook * Twitter * Site
Interview by Roberta Ilaria Rossi
Heaven Rain is a band that comes from Bosnia Herzegovina and the sound you propose to the audience is a sort of symphonic metal, with some power and hard rock melodies. Already known in the native country, this band has released the debut album in 2008 and now it's ready to rock Europe with the second album, "Second Sun" and in occasion of the official release, I had the pleasure to talk with Miona Graorac, the lead singer of the band.
Today FM has the pleasure to exchange some word with the singer of the Bosnian band Heaven Rain, Miona Graorac. Welcome to our website, Miona. Would you first introduce something about yourself and your band?
Thank you! And the pleasure is mine. First of all I'd like to thank you for the opportunity to introduce us better to our fans and the entire metal population. Well, I could describe ourselves as a couple of enthusiasts who did their best in the environment they live and work in, and who tried to present themselves, their work, spirit, creativity and positive energy through notes. Unfortunately, conditions we live in don't allow us to live only out of music, so we've managed to get a blend of different professions and interests gathered around a mutual goal. I myself am an economist, with a good taste in music

Heaven Rain is a band that comes from Bosnia Herzegovina and as we already mentioned, you're the new vocalist of this band. How did your adventure into the musical field started?
My adventure started a long time ago, as a keyboard player. That is my first love, as a schooled pianist. Later on, as I stepped further through musical genres, some of famous singers made a huge influence on me to explore singing more profoundly and try myself out as a singer. I started out, first in my previous bands and later in Heaven Rain. We already knew each other as a proved musicians,and were friends in our private lives, so after their lineup changes and dilemmas, our cooperation came as a result of well thought-through decisions of the bands future.
After having replaced the former singer, Božidar Šević, finally the band started its own path into metal scene. Heaven Rain signed a deal record and it has released the debut album called "Far and Forever", after then there were some changes inside the line up, which was finally completed thanks to your entrance and to the one who has seen a new guitar player: Igor Dragelj. Now you're back with a new record, "Second Sun". What could you tell about this album? Was it your first experience in a studio or have you had some other chances before?
Yes, on this first album, the guys showed their creativity and potential, so I was glad to see them move on further, even though in our country it meant dealing with windmills. Now, we have a strong line up, which is ready for higher goals, meaning dedicating more time, efforts and resources to this mutual project. It was crucial for this band that all of its members have exactly the same view on the future actions and goals. I already had plenty of experience in different studios, working with some more famous bands from this area, so Heaven Rain studio sessions went very fast and smoothly, since we've rehearsed the songs 'till perfection, before getting ourselves into this whole recording machine.
The band is chiefly straight to a symphonic metal sound, with some hard rock and power melodies. Indeed, your biggest influence comes from the Finnish school of power/symphonic metal (Sonata Arctica and Nightwish just to list some!). What is the origin of this decision to take a cue from so important band in this area?
As you could see, our keyboard player is a composer for most of our songs, so it is expected to have this symphonic sound. I think that this direction of metal offers the best opportunity for creativity to step in, and enables each and every member to focus on melodic lines and make their own variations of the theme. Of course, we've all listened to most famous bend of this genre, but there is so much more to give to this music, without having to be anybody's shadow. We just really enjoy making something that is really of our own.
Don't you think that maybe the result can be a little "copied" or unsatisfactory? Maybe some fans may find this choice a bit 'risky'… As you know, nowadays many bands, albeit influenced by some others, try to imitate them even managing to fail.
On the contrary. You will always have copycats vs. creators, in every area of life. This is a well known fact. I already mentioned that our keyboard player is the author of most of our songs; so naturally, we have a big symphonic influence. The other fact is that I am a female singer. But this is the place where I would put an end to this resemblance. All of the bands you've mentioned have melodic and soft female vocals. This is not the case. I've started with blues, funk, and finally found myself as a huge hard rock soul, and I've built the color of my voice and my technique according to that. I've brought this sound to Heaven Rain and along with our guitarist Igor Dragelj; we've made a recognizable sound and gave a personal stain to what we do. I think the fans have recognized it too.
Listening to the album, I've seen that you played a cover version of a 80′s pop classic song by a famous Yugoslavian band called Zana. This is quite curious. How did this happen? Could please reveal something about this anecdote?
Yes, this was a huge hit in those days

Our drummer Nebojša Lakić is a huge Yugo-nostalgic music fan. It was his major desire to tamper with this song, and as I said, we gathered around to have fun and good time as well, so the idea itself seemed so ridiculously brilliant, that we instantly put ourselves into it and made of it what you can hear as our bonus track

We've sent it to the original band Zana and they were amazed by what we'd done. Nowadays, we have a great support in that band, so I would like to use this opportunity and thank them once again
What could you tell us about the recording process of the album? Any funny episode to share with our fans?
Actually, it went pretty smoothly. We came well prepared into the studio, so the atmosphere was relaxed and not stressful. We'd record until 6 p.m. and then move on to a famous local club, for a big meal, cold drink and live performance of their local bands. Of course, since I have vocal cords instead of an instrument, I had to be quiet most of the time since the music was loud. So, the ones who had fortune to experience these episodes were boys

The record has some nice songs like the title track but I've seen that you have put in this album some songs that were already in your EP "Evolution" (2010). What has caused this decision? Was due to allow your fans to discover something more?
The "Evolution" EP was made in a time when we were still in a search for a good and reliable record label for our future material. The album itself was still not in our short-term plans, but once the representatives from Music Buy Mail contacted us, they were willing to make a deal for our new material which was to be recorded in terms we agreed. So it motivated us to work harder, and complete this "Evolution" process into a full album, so the songs were re-recorded and adjusted to my voice.
Ok, let's talk about the cover artwork. What does it represent?
The cover art designer was recommended to us by Music Buy Mail, since he already collaborated with them, regarding their previous editions. He is a talented artist named Alex Yarborough. We checked out his earlier work more thoroughly and then we exchanged some ideas of how our cover art should look. He made a few samples, for which he thought they would suit us the best. Finally, we came across our current cover artwork which contained the entire mixture of our albums sensitivity and atmosphere. So, the answer to your question 'what does it represent', I would say 'Simply, our album'. Not some metaphor, just the album itself. So if you're trying to find a connection between a blonde angel on the cover and me, don't.
Now that the album has been released, what will you do?
Well, now starts the part that all the bands love more than constant rehearsing and recording worries. We've currently working on our merchandise, since we've got our promo CD-s as well. When the work is done, we'll be ready for our pending concerts and presentations. We have the biggest responsibility to our home-town members who have supported as all along, and according to that, we're preparing a big album promotion back at home, and then we'll be available and ready to play in every place we can maintain a minimum technical conditions to present ourselves to our fans outside our country as well.
What are your future goals?
I like to see this as our fresh start. The album is out and it's now up to as to make the best of it. The songs are good, and so is our energy, and this has only showed us that it can be done, and that we have to push even harder. Our current goal is as wider auditorium as we can get. We're working on a video for 2 songs. We picked our bonus track as our first one, because it's the only song in our native language and this is mainly for our local fans. The other one will be either album title track "Second Sun" or "Heaven Rain", depending on the taste of wider audience. This will enable us bigger marketing break-through and hopefully more interest to our album, which we are ready to present live in a near future.
Links
MySpace * ReverbNation * Facebook * Site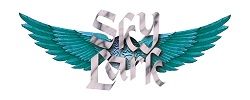 Interview by Miriam NocturnalConcerto
Well, it's time for some Italian bands, don't you think? So I think that we must give to a piece of the Italian metal history called Skylark some well deserved space. History because are rolling down the street from 20 years and like always there's the right time for some changes and hereby we present the débutant Ashley Watson that, along with Brodo, we will discuss about their ninth album "Twilights of Sand" and some juicy curiosities about the Far East.
Ashley : Hi, I'm doing great, thank you!
Brodo : Hi to all Femme Metal's readers! It's great to be here with you.
First of all to whom maybe don't know really well your band can you present it with a little biography?
Brodo : Skylark has a long history, we are very close to 20 years of activity. As most of the times it happens to a band with a long history, our music style has gone through some changes during the years and every album we have released is slightly different; however, I can surely say that you can always recognize Skylark sound: the strong combination of powerful and fast rhythm session, the extreme melodic vocal lines, the massive use of keyboards balanced with symphonic and neoclassical atmospheres and a touch of Hard Rock. Thanks to this uncommon combination we achieved a great success in some really important market of Far East, including emerging countries like China where we had the longest Pan China Tour for a Western Band, being also the really first one that have played in some of the most important province's Capitals like Kunming, Changchun or the really remote but famous Harbin. We also getting a more than decent feedback from South America. We are one of the first band, in the melodic metal scene, that decided to have a female singer performing with a full body melodic voice instead of the more traditional male "front-man". This was a complete different direction compared with the Opera's style (such as Tarja) that was already really famous in that period.
Ashley, since you're the last new member, can you talk about you, your musical training. And connected to this, when was your first contact with the Skylark universe? Despite Skylark, what metal bands do you like or you are new to this genre?
Ashley : I started singing when I was just a toddler but my formal vocal training started when I was 13 years old with a vocal program called Speech Level Singing by Seth Riggs. I've been taking lessons from SLS teachers ever since. Apart from that, I like to attend vocal seminars in my spare time. I love learning little tricks to help make my voice better. Aside from my formal training, my family is very musically oriented. My Dad was a professional session musician in the 80′s in the LA music scene so I had a lot of guidance from him. My first contact with Skylark was the summer of 2011. We were recording at the same studio and they asked me to sing the hook for "The Princess and Belzebu" and after that, everything just fell into place! As for metal bands, I am pretty new to the metal scene. My family is a country music family (hence the country band in a later question). However, Eddy has definitely gotten me interested in some metal bands, such as Iron Maiden. I love finding new music and I'm always up for new genres. Although I may be new to the Metal genre, I've always been a sucker for hard rock like Aerosmith and Bon Jovi and then classic rock like The Beatles. Apart from the hard rock, I listen to a lot of Pop Rock such as Avril Lavigne, The Summer Set, Taylor Swift, The Jonas Brothers and of course American rock bands such as Paramore.
Ashley, for being so young you're quite navigate in the show business but the impressive fact that thanks to Gardener Cole you have already recorded an EP with Arrowheart, an all girl country band, what you can say about that experience?
Ashley : Recording with Arrowheart was definitely a great experience. It was a good way to get my feet deeper into the business, and it was an amazing experience working with Gardner. You can always learn something new when working with someone like him.
Well, let's introduce your ninth album "Twilights of Sand". What can you tell me about its genesis and lyrics? I know that was recorded in Arizona, USA….
Brodo : "Twilights of Sand" is a record that I'm really proud of. In my opinion, it is, simply, an excellent album, without any "B-side" song. Every track could be a potential single. Even if we released a DVD in the 2009 and a special CD in the 2010, our last standard studio album was recorded in the 2006 and published in 2007. That's one of the unconscious reason why we wanted to give to our fans something really special. We felt we had prepared 70 minutes of great music so we decided to record in one of the best studio in the world where metal bands like Megadeth, Soulfly and great voice like Alicia Keys have recorded some of their albums. I cannot tell you many things about the lyrics because apart from the main concept (Divine Gates saga telling the marvelous fight between good and evil, White Warrior against Belzebu and so on…) that is again featured in the song "The Princess and Belzebu" all the lyrics are written and cured by Eddy. And he doesn't speak a lot about it because he thinks that even if every song is born from a personal experience, a personal feeling or a personal dream, everybody has the right and the freedom to exploit his personal view from each songs, creating his own world and feelings.
Scrolling down the site, in the section dedicated to the new album, I have seen that a lot of female/male singers has participated in it. Can you unveil more details about them?
Brodo : Yes, you are right, in total there are nine singers, six female and three male. To tell the truth, nine are the singers present in every version of "Twilights of Sand" but considering all the different versions and their bonus tracks (a full length bonus CD for the European Edition), the number is even higher. Besides Ashley that is the official Skylark's singer, the others are guests. The rich 24 page booklet of the album is full of pictures and some special credits about all of them. As it has often happened in the band's history, the album appears like a rock opera with singers joining us from different States all around the world, covering three different continents: Europe, Asia and America!
"Sands of Time" was written by you, Ashley, what's its subject?
Ashley : In my mind, the song is about a love interest and how he never really gave me a fair chance. That's why the main question really pops up; "If I fell in love with the morning sun would you cry" meaning; would you really even care if I fell in love with someone else. However, the song is really up for interpretation so it could be about something totally different to someone else.
I would like do a little step back, because reading your wide discography, the albums that really pop up are the ones denominated "Divine Gates Part". In a few of lines what you can describe what's the Divine Gates?
Brodo : The saga started with "Dragon's Secrets" (even if that one is the central chapter of the Saga). Like I said before this story is about an eternal fight between Good and Evil, the Dark and the Light. Many characters appear in the lyrics: some are related to historical tradition like Belzebu (someone might see a religious view but our intent is only historical) some others are simply our brand new creations. They have been interpreted by skilled and important singers from the Italian and International scene. "Dragon's Secrets", "Gate of Hell", "Gate of Heaven", "The Last Gate" are all focused on this fighting. But there are single songs connected to this theme also in "Wings" and in "Twilights of Sand" for example. For those who don't know the story already, I have one suggestion: listen to the CDs and follow all the lyrics. For me, a song like "Light", that is long almost 24 minutes, is one of the most important chapter in Skylark's history.
So, we can say that with "Twilights of Sand" the Divine Gates saga is closed, right?
Brodo : Never say never. There might be some more stories and secrets to tell about the Divine Gates saga! Like I told you before, you can now listen to the song "The Princess and Belzebu". After the coming and the adventures of the Princess of The Snow it might be the time for a new Princess… The Princess of the Desert.
The thing that hit me so much, being an Italian band, that you have a lot of success in the East Countries like China and Japan. Why such explosion? I know that sounds stupid this question but I still don't understand what worked so well. If we want do a comparison that's the same that happened to Lacuna Coil in the USA.
Brodo : I'm sure that our melodies and Skylark's sound itself are the secret of this success. In every Skylark's song, from every album, it is easy to recognize our sound. As I said at the beginning of the interview, our sound is a strong combination of melodic lines together with wide image keyboard and a fast, strong rhythm session. I like your example, but this aspect of Skylark and Lacuna Coil's career is different in some parts. After they had signed for Century Media, the record company introduced them to the American market, and, mainly, thanks to the work of Century Media they finally got a good success there. Skylark, in the really beginning of its history, didn't have any record company in Asia. We didn't have the support of the traditional music business and its standard channels like magazines or radios; our success was born and grown up straight from fans that imported our album from Europe and promoted our music through different ways like DJ event, listening party and the innovative, at that moment, web. In the really beginning of the 2002 the name of Skylark was already present massively in almost every Rock music's forum even if just one album, ignored by the press, had made the Japanese domestic market only for a limited edition ("Dragon's Secrets"). Only in 2003, after almost 8 years and after being number one in the major import album charts (happened for several album), we signed a contract with a Japanese record company and, finally, got access to the traditional music business' channels. And from that moment we have been increased our fan base even more, reaching really important results.
I've seen some funny photos on your Facebook Page about the Japan tour 2011/2012 and you, Ashley, sounds that you have enjoyed it a lot! How the Japanese fans welcomed you and what's the funny fact/thing that happened to you during this tour that you want to share with us?
Ashley : The Japanese fans are amazing and very welcoming. I can't wait to do our next tour in Japan. When you are on tour and spend so much time with your bandmates, there is a tendency to play a lot of practical jokes. I was shopping in Japan and bought this really cute hat. I came back from the store and Eddy really didn't like the hat at all. Since he made it clear how much he hated it, I wore it for the rest of the tour just to spite him. It opened up a whole bunch of doors for funny situations. The band members ended up tag teaming me in the hallway of the hotel and stole the hat from me, holding it captive for the last few days of the tour.
Brodo : Japan and Japanese fans are amazing! The Metal music scene in city like Tokyo or Osaka is an everyday life experience, especially in the evening and night until 5 am of the following day. For those who have never been there is difficult to imagine how exactly it is. In the last years I've improved my Japanese language enough to be able to talk with many people there and, in the free time, lead the band to some typical and secluded places otherwise quite hard to be reached and, even if you found them, it would be impossible to handle any conversation without an interpreter. I can consider Japan my second home!
Also sorry if I insist, but I'm really fascinated with all that concerns the East. Any curious facts that you want to share, Brodo? I mean how's the average Japanese fan?
Brodo : The greatest thing of Japan is that everyone can be a metal fans, from students to bank managers. Also, it's really not a problem if, for instance, a Buddhist Priest likes Metal. There are many examples of this in Japan and I know a Priest that is used to cleaning up around the Temple wearing Death Metal T-shirts.
On the contrary what didn't work in Italy? There are a lot of really excellent bands but no one have had the real blast, I mean except for the specialized media, no one promote metal…
Brodo : Italy is a great country for science and arts, most of the biggest artist in the history are Italian or lived in Italy for a long period. Two of the very top artists in the music, John Bon Jovi and Madonna, are clearly from Italian families. Rock music in Italy is not well promoted nor in the center of the global scene. For sure, always regarding Rock and Metal music, there is a big difference between Italy and countries like Sweden or Finland where every good bands have had the support of their country. In the North of Italy there are much more possibilities compared with the South: more music schools, more instruments shops, more concert venues and so on. Before, you mentioned two bands: Lacuna Coil and Skylark, both from Milan. I think it gives a good view of the Italian situation.
Instead talking about tours et similia, what are your next plains?
Brodo : After the Japanese market, where the album has been published in January, "Twilights of Sand" is undergoing a releasing process in the other territories and will be sold in different versions. Soon we will reach 20 years of activity and, of course, we are planning something special for this anniversary. From 1994 Skylark we already released 9 albums and we cannot miss the chance to make 10 albums in 20 years! Our fans we'll get a special present from the band… really soon!
Well, we're at the end. Please greet our readers as you want!! Thanks for everything, Brodo and Ashley!
Brodo : Thank you so much, it has been a pleasure to share this time with you and with all Femme Metal readers.
Ashley : Thank you for this interview and all your support. I love meeting new fans so I hope to see all of you on the road or on one of our fan pages. Thanks again!
Links
6 color styles available:

Style switcher only on this demo version. Theme styles can be changed from Options page.