Browsing articles tagged with " female"
Label: Karisma Records
Review by Luisa Mercier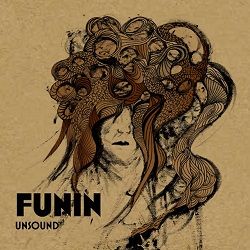 Norway-based Funin released their debut in their homecountry in 2010 and one year after in the rest of the world. The band line up is composed of seven members and this debut album is really interesting. It is not an easy listening album, it cannot labelled in any way. We can say that the instrumentation is varied and ranges from rock guitars to electronica, from flute to strings and matches female and male vocals.
I have read lot of comparisons related to Funin and I can say that their main influences are to be found among artists like Bjork, Radiohead, Sigur Ros.  The above mentioned musicians are quite different among themselves, so you can understand that the album explores different landscapes: pop, symphonic prog, jazz, acid-folk and electronica keep on mixing into the songs. Continue reading »
Label: Bakerteam Records
Review by Tony Cannella
"Paint the World" is the full-length debut from the Italian power metal band Sinheresy. They already made a positive impression with their 2011 EP "The Spiders and the Butterfly" and with this new full-length the band has certainly raised the bar to an even higher level.
The orchestral opening to "Last Fall" segues into full-on power metal riffing and the power metal vocals of male singer Stefano Sain starts off before Cecilia Petrini joins in with her soaring vocals on the chorus. This is song is just a heavy-as-hell exercise in top-notch power metal. "The Gambler" follows seamlessly with more straight-forward, hard charging riffs and "Paint the World" continues to find its groove. Cecilia takes the lead on this track with some hefty contributions from Stefano and this is a song that packs some serious heaviness combined with a combustible melody and those riffs are just huge. Continue reading »
Label: Kscope
Review by Luisa Mercier
Last year in September, Anathema held a special event, a very special event: a concert with the Plovdiv Philarmonic Orchestra in the Roman theatre in Philippopolis, among ancient ruins. Now that event has been captured into "Universal", the DVD recently released.
Upon watching it, I feel compelled to say that was one f the most mystical experiences of my life and one of the best shows I have ever seen because of the feeling and of course, the Anathema music.
The setlist is mostly comprised of tracks from the last two masterpieces " We Are Here Because We Are Here" and "Weather Systems" plus some other songs from their recent past. Only "Fragile Dreams" is the witness of their past, coming from "Alternative 4". The set was divided into a main one with the orchestral part, while the final 30 minutes are devoted to rock only with four pieces played in the usual way. Continue reading »
Label: Scarlet Records
Review by Tony Cannella
Remember when the Spanish symphonic metal band Dark Moor had a female singer? It seems like ages ago since the band released their last album "The Gates of Oblivion" with Elisa C. Martin on vocals. Actually it was 2002 and it was such a great album, as were the two that preceded it. Unfortunately Elisa departed soon after the release of "The Gates of Oblivion" and was replaced by the male vocalist Alfred Romero and he has remained a fixture in the band ever since. That is not to criticize the band. Alfred Romero has added his own unique style to the Dark Moor sound and he has been with them long enough to carve his own niche as their lead singer. Plus, he does a damn good job. Now the band returns with their 9th album "Ars Musica". On this album Dark Moor utilizes female singers on background vocals and it gives the material some richness and enhances the music and songs. Continue reading »
Label: Century Media
Review by Tony Cannella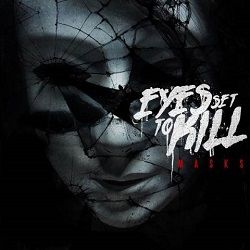 I know Arizona's Eyes Set to Kill have been around for a few years (well more than a few, ten years to be exact) and their new album "Masks" is the bands fifth album, and to be honest I have only heard the name but never actually heard the band. Well after getting a chance to listen to "Masks", I have to say that I was really missing out on something. Eyes Set to Kill plays with the ferocity of a hard core thrash band while still managing to inject the songs with heavy doses of melody and tuneful hard rock.
Where to start… Well first off the vocal duo of Alexia and Cisko are quite a formidable combination. Continue reading »
6 color styles available:

Style switcher only on this demo version. Theme styles can be changed from Options page.