Browsing articles tagged with " forever"
Label : Nuclear Blast
Review by Davide Torresan
After almost a year of waiting, finally the soundtrack of the movie connected to the last Nightwish's album,"Imaginaerum", is out. After its release the album had a global success, giving reason to the ambitious project of Tuomas Holopainen of creating a film with some new songs written by himself. Riding the wave of enthusiasm, Nightwish decided to leave for a long tour that took them first in Europe and then in North America. In October the waiting for the film's release has been ruined by the premature split with the singer Anette Olzon. It caused the panic within the fanbase of the Swedish singer and an increase of hope to see the return of Tarja Turunen for the nostalgics of the "Old Era". None of this happened. In no time Anette has been replaced with the talentuous Floor Jansen (Revamp, After Forever) to finish the tour in North America. To celebrate the end of the first part of the tour and the end of the works on the film, Nightwish decided to do a final concert at the Hartwall Areena in Helsinki. And the premiere of the film took place immediately after the show.
"Imaginaerum" (The Movie), directed by Stobe Harju, tells the story of Thomas Whitman, an elderly songwriter with an otherworldly imagination. During sleep, the old man fights to find the most important memories of his life and to relive the experiences of his youth. He must also contend with the fact that, due to a serious illness, his life is in danger. Only the dreams are the "sanatorium" to cure his imagination and soul. Continue reading »
Label : Victory Records
Review by Tony Cannella
You always know what you are getting when you buy a new Sister Sin album. There really is no mystery and there is something to be said for that. With their new album, "Now and Forever" the Swedish quartet has released possibly their most raw, in-your-face and aggressive album to date.
After the intro "MMXII", Sister Sin launches into the hostile "End of the Line". "Fight Song" is next and this is Sister Sin at their belligerent best. Vocalist Liv delivers her vocals with all of the anger and energy she is known for – her voice is just brimming with attitude. The punk-ish "In it For Life" is next. Songs like, "Hearts of Cold", "Chosen Few?", "Hang 'Em High" and "I'm Not You" are classic Sister Sin – aggressive, yet still melodic. The slamming Motorhead style riffs just keep coming throughout the 40-minutes of playing time.
"Now and Forever" is one of those albums that hits you immediately and doesn't let up until the final note is played. Musically, Sister Sin does not stray too far – at all really – from what they do best, which should please die-hard fans of the band and I'm sure they will continue to pick up new fans along the way as well. Continue reading »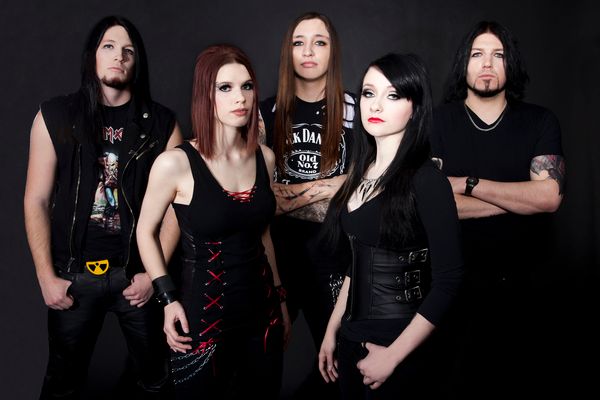 Left to right: Dallas Dyck (Rhythm guitar), Roxanne Gordey (Vocals), Jurekk Whipple (Lead guitar, vocals), Denver Whipple (Bass), Trevor Swain (Drums) | Photo credit: Alicia Beisel Photography
Grande Prairie, AB power-thrash five-piece EDGE Of Attack are proud to announce the official release of their debut self-titled album via Halifax based label Spread The Metal Records on Tuesday, February 19, 2013, which is now available for pre-order at the following link here, (http://spreadthemetalrecords.bandcamp.com/album/edge-of-attack) along with the first single 'Forever', which can be heard in the band's latest music video below.
Forever - Music Video -
(please feel free to share and embed on social networks)
Song Stream - Forever - (please feel free to share and embed on social networks) - http://soundcloud.com/edgeofattack/forever

Produced by EAO guitarist/vocalist Jurekk Whipple, the debut features ten tracks of haunting vocals, shredding guitars, complex bass lines, furious drumming plus choral and symphonic arrangements along with guest artists by solo artist Ivan Gianinni, Ryan Boivard (Hallows Die) and Pellek (Damnation Angels).
Vocalist Roxanne Gordey comments:
"We have been looking forward to this for so long! For us, this album represents our dedication to our fans. They have shown the utmost loyalty and patience, so we hope that our efforts have an opportunity to shine with this release. Our journey through these songs has spurred a creative evolution of Edge of Attack, and with that we hope our self-titled LP will mark our place in the metal community."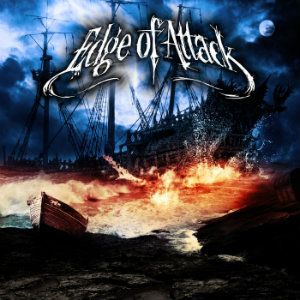 Edge of Attack – Track Listing
1. In Hell 4:36
2. The Haunting 5:08
3. Demon (Of The Northern Seas) feat. Ivan Giannini 5:04
4. Take Me Alive 4:24
5. In The Night 4:27
6. Edge Of Attack 5:07
7. Rise Above 5:55
8. Forever 3:46
9. The Damned feat. Ryan Bovaird 6:01
10. Set The World Aflame feat. PelleK 8:29
For more info on Edge of Attack please follow the band at these links:
www.EdgeofAttack.com | https://www.facebook.com/edgeofattackofficial | @EdgeOfAttack
Label : Funklord Dynasty Records/Rambo Music
Review by Tony Cannella
There is a definite charm and like-ability factor when it comes to the debut album, "Mountain" from the Swedish melodic rock band Nubian Rose. The band is fronted by vocalist Sofia Lilja and has an affinity for the 80s. "Mountain" does recall the late 80s – and I don't think that's a bad thing at all, in fact, it's quite refreshing. The opening duo of "Ever See Your Face" and "Mountain" gets us started. "Mountain" in particular, is one of the heavier songs and opens with a raw, monster guitar riff. Lead vocalist Sofia Lilja has a voice that is kind of reminiscent of Ann Wilson from Heart at times. "How Am I" is a heartfelt piano driven power ballad – Sofia really sings her heart out on this one. "Living for Tomorrow" is another guitar oriented number and features a guest solo courtesy of ex-Europe guitarist Kee Marcello. "Get Ready" has a 80s Heart vibe to it and is one of the highlights. Nubian Rose covers the Lita Ford classic "Close My Eyes Forever" which was quite a surprise. Of course Lita did it as a duet with Ozzy Osbourne and here Sofia performs it as a duet with Swedish vocalist Mats Leven (ex-Yngwie Malmsteen). Nubian Rose has written some cool songs with an up-beat, infectious, ready-for-radio style. The 80s influence is there, there's no denying it, but on "Mountain" Nubian Rose is able to fuse the best of the 80s with modern day AOR melodic hard rock influences.
Rating – 71/100
Tracklist
Ever See Your Face

Mountain

Living for Tomorrow

How Am I

Get Ready

Your Love

Once Bitten

Reckless

Close My Eyes Forever (feat. Mats Leven)

Sisters
Line Up
Sofia Lilja Åkerlund – Vocals

Christer Åkerlund – Guitar

Thomas Lindgren – Guitar

Frederick Åkerlund – Keyboards

Henric Uhrbom – Bass

David Algesten – Drums
Links
NIGHTWISH's long-awaited "Imaginaerum" film — based on the band's album of the same name — will be released theatrically in Finland on November 23. The movie had its premiere on November 10 at Hartwall Arena in Helsinki, Finland, where the audience was treated to both a full-scale NIGHTWISH concert and the first-ever public screening of the movie. The "Imaginaerum" screening at Hartwall Arena was preceded by a show by the musicians in NIGHTWISH themselves in what was their last concert in Finland this year. Professionaly filmed video footage of NIGHTWISH performing the song "I Want My Tears Back" at the Hartwall Arena can be seen below.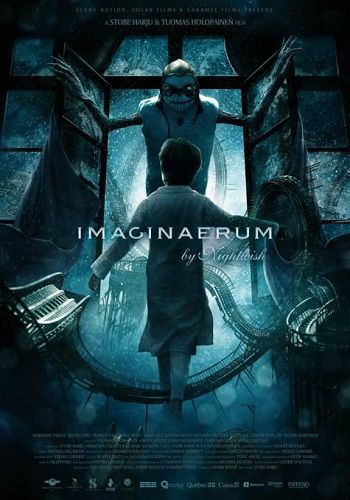 6 color styles available:

Style switcher only on this demo version. Theme styles can be changed from Options page.