Browsing articles tagged with " former"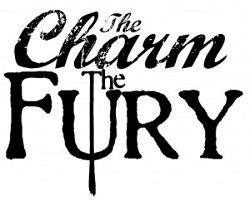 Interview by Ary R. and Miriam Cadoni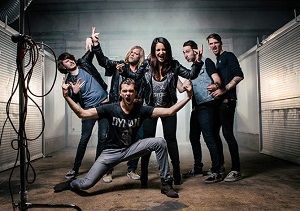 Described as Holland's best kept secret, The Charm The Fury debuts into the metalcore music scene this year with their full length album, a great record that will push these guys from Amsterdam on a higher level. On the occasion of the release of "A Shade of My Former Self", we got the chance to exchance a few words with the lead singer Caroline Westendorp, that kindly tells us the latest news concerning a dream that came true. Exclusively for Femme Metal.net, here you are the chat with miss Westerndorp!
Hi Caroline, welcome to Femme Metal. How are you doing?
Hi! I'm doing very well, thank you so much! Currently still in my bed, with my laptop in front of me. I'm rather tired from a weekend full of good stuff such as birthday parties

. How are you doing?! Continue reading »
Label: Escape Music
Review by Tony Cannella
The Finnish symphonic metal band Amberian Dawn parted ways with their popular longtime singer Heidi Parvainen late last year. Now that her replacement has been found the band continues on, with an odd way to break in the new singer. First of all, her name is Capri and instead of working on new material Amberian Dawn has chosen to introduce her to their fan base via a re-recording of some favorites with Capri on vocals.
The kind of soaring power metal that Amberian Dawn plays deserves a vocalist whose voice soars with the music and with Capri they have found just that. "Re-Evolution" contains 11-song that encompass all of their albums and it would be impossible to say that anyone does them better than Heidi (she was the original, after all), Capri acquits herself quite well and she quickly put my fears to rest. You can hear her take on songs like, "Valkyries", "Incubus", "Lily of the Moon", "Come Now Follow", "River of Tuoni" and my favorite all time AD track "Charnel's Ball". Continue reading »
Independent Release
Review by Tony Cannella
Alhena is a progressive rock/metal outfit from Poland. The band formed in 2010 and here they are with their self-titled EP. Actually at 35-minutes it is more like an EP. Since the release of "Alhena" the band has switched singers, replacing Katarzyna Dziemianowicz with Natalia Bassak. The first five songs are with their previous singer and the final two tracks are re-recorded versions of two songs with their new vocalist. "Trial" gets us started and has a nice ethereal and melancholic vibe. The next track "Better" is a song that changes tempos several times and is really a complex track. It's got a nice guitar riff and the bands use of synths are well done and don't overwhelm anything. "You Lost Me" is a cool ballad that could be easily accessible if given the chance. "Breath" has a romantic, ethereal vibe and "Nemesis" is a pretty cool instrumental. Continue reading »
Label : earMusic/Edel
Review by Davide Torresan
I am 26 years old, almost 27, and I don't know who's Mike Oldfield. Yes, you've read right. Sometimes I've heard his name, but I've never listened to his music. Or at least I thought it. When "Tubular Beats" arrived on my desk, I fixed this issue looking a bit around and I can honestly say that I was surprised by what I've discovered since he's the author of the famous hits "To France", "Guilty" and "Moonlight Shadow". I was really blown away by his skills and the boundless musical talent of this artist. "Tubular Beats" was the album that pushed me to browse within his infinite discography.
This new album is not a new experiment for Mike since already in the past it has been released something similar. "Tubular Beats" is the summary of all his most famous songs in a dance reinterpretation. The author of this work is Torsten "York" Stenzel, a famous producer and dj in Ibiza which every summer entertains thousands and thousands of people on the dancefloors. The name, and obviously the album cover, derive from "Tubular Bells", the most renowned work of Mike and from its sequels. Continue reading »
Label : Ravenheart Records
Review by Tony Cannella
Malta is not known as a metal hotbed. In fact, the only band I can think of that hails from there is the gothic, doom metal band Weeping Silence. The band formed in 1998 and released their debut album "End of an Era" in 2008. They followed that up with "Theatre of Life" in 2011 and have now returned with their new album "For the Unsung". Weeping Silence utilizes the tried-and-true method of beauty and the beast vocals to a huge degree of success.
The majority of the songs on "For the Unsung" have a melancholic vibe to them. The female vocals are excellent, strong and powerful and have a bit of Floor Jansen vibe to them. The male vocals are pretty much your basic beast styled death grunts. "For the Unsung" moves along at a rapid pace, awash with massive guitar riffs, great musical performances and some great vocalizing by the duo. Continue reading »
6 color styles available:

Style switcher only on this demo version. Theme styles can be changed from Options page.