Browsing articles tagged with " fourth"
Label: Mazzar Records
Review by Luisa Mercier
Voiceless Void come from Russia and "Song of Black Roses" is their fourth full-length. They offer to the audience a gothic-doom metal played in a rather classic way. Plenty of growling vocals, female vocals, guitars tuned down and lots of keyboards and synth. The opener "Be My Faith" is completely sung by male vocalist and I have to say that I don't like them at all. Way too raw for my ears and they lack violence and despair. The title track follows and we get to hear Olga, the female vocalist. She's got a pleasant dark half-operatic voice that is well suited to contrast Roman, the guitar player and growler. Something different is "Queen of The Lakes" which has an acoustic intro and some nice melodic parts mostly supported by synth and guitars. Listening through the album I have to make a great effort to find something really original, honestly the album is well produced, nicely played but something is missing. That idea that makes you say: "this is actually very good!". It stays an average gothic metal album that lovers of this genre may enjoy but not the others. Continue reading »
Label : Victory Records
Review by Tony Cannella
You always know what you are getting when you buy a new Sister Sin album. There really is no mystery and there is something to be said for that. With their new album, "Now and Forever" the Swedish quartet has released possibly their most raw, in-your-face and aggressive album to date.
After the intro "MMXII", Sister Sin launches into the hostile "End of the Line". "Fight Song" is next and this is Sister Sin at their belligerent best. Vocalist Liv delivers her vocals with all of the anger and energy she is known for – her voice is just brimming with attitude. The punk-ish "In it For Life" is next. Songs like, "Hearts of Cold", "Chosen Few?", "Hang 'Em High" and "I'm Not You" are classic Sister Sin – aggressive, yet still melodic. The slamming Motorhead style riffs just keep coming throughout the 40-minutes of playing time.
"Now and Forever" is one of those albums that hits you immediately and doesn't let up until the final note is played. Musically, Sister Sin does not stray too far – at all really – from what they do best, which should please die-hard fans of the band and I'm sure they will continue to pick up new fans along the way as well. Continue reading »
Label : Sony Music Norway
Review by Luisa Mercier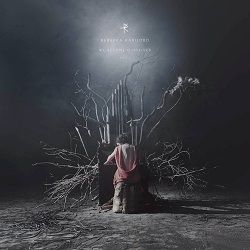 Rebekka Karijord is a Norwegian singer-songwriter, score composer, actress and "We Become Ourselves" is her fourth record. Since I am not familiar with her previous efforts, I will just analyze this album as a work by itself. What attracted me the most was the elegant gothic-tinged image that has been used as cover artwork that perfectly fits the music contained in the album. I read that "The Noble Art of Letting Go", her previous album focused on love relationships, while this one explores more themes. They always deal with her relationship with men, but this time they are not only lovers, but also friends, brothers (the touching ballad "Oh Brother") and fathers. Musically speaking is quite simple, music never overcomes her haunting vocals: piano, percussions, electronic beats are the thick envelope that contain her vocal lines. Contrary to most of indie music, Rebekka tunes are also very accessible, listen for example to the single "Use My Body While It's Still Young". I challenge yourself not to be fascinated by the syncopated rythm and the catchy chorus. "Your Love" is another refined yet pop song. Strings, piano and vocals make way for a melody that recalls me Florence Welch. Another vocal bit I love is the bridge of "Multicolored Hummingbird" where she literally soars over the music. More acoustic is "You Make Me Real", really romantic, melancholic, a bit sad, but really it moved me so much. The album is closed by the anthemic "Ode to What Was Lost" and "Bandages", another skinny music piece where her voice stands out. I am loving this album, hope you do the same.
Rating – 80/100
Tracklist
Prayer

Use My Body While It's Still Young

We Become Ourselves

Oh Brother

Your Love

Multicolored Hummingbird

Save Yourself

You Make Me Real

Ode to What Was Lost

Bandages
Line Up
Rebekka Karijord – Vocals, Songwriting & Piano.
Links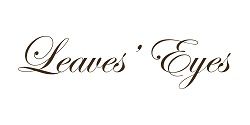 Interview by Ed MacLaren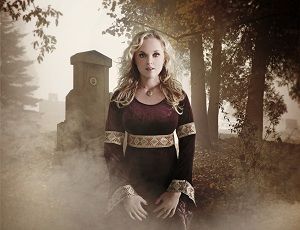 In the European metal scene, Liv Kristine is an icon. From her years with the seminal gothic metal band Theatre of Tragedy to her current success with Leaves' Eyes, she is the archetype to which all female metal singers are compared and measured against. With their fourth full-length album, "Meredead", Leaves' Eyes have created their magnum opus – a brilliant fusion of music, melody, rhythm and language that transcends categorization and redefines the definition of metal. After finishing a spring tour with Midnattsol and Tarja, Liv took some time to talk with Femme Metal about her creative process and the creation of "Meredead".
Since our last interview for your solo album, "Skintight", you've returned once again with your fourth Leaves' Eyes album – the brilliant
"Meredead"
. Could you actually get any busier without having to clone yourself?
(Laughs) True, we've been very busy the last six years! However, I was born with a hyperactive artistic mind, so being creative – composing, writing lyrics, recording and performing – is something I really enjoy doing. It's all a part of me and experience has made me become the person and artist I am.
Concerning our latest production, we needed about one and a half years for the complete production of "Meredead", which is only possible because we do have our own studio – Mastersound Studio. The composing process went overwhelmingly fast. It was one great pleasure writing and recording the album together with Thorsten and Alex. We actually just arrived back from tour, and I'm now looking forward to further shows and tours. In April we toured with my sister Carmen's band Midnattsol, and then in May we joined Tarja. Wow! Both tours were full of magic moments when the ladies got together! Busy, for sure, but very happy!
"Meredead" sounds fantastic – a full, rich musical experience from beginning to end. It has everything fans love about the band but expands the Leaves' Eyes sound in some interesting ways. With each album your music becomes more progressively intricate and layered – complex and elaborate. Was "Meredead" a deliberate direction or an organic outgrowth of the writing and recording process?

I'd say it was an organic outgrowth of the process. We just started composing with an open mind. "Meredead" is our fourth album, and in my opinion there is no need to reduce ourselves to a certain style. The artistic development is the basic energy for the survival of an artist, and art as such. The press, fans and friends say that "Meredead" is "the most diverse, emotional and best-sounding production" by Leaves' Eyes so far, moreover, "Leaves' Eyes have created their own genre". Believe me, this warms my heart! We never go with the commercial flow; we only go with the creative flow of the band! I prefer not to force Leaves' Eyes into a specific already settled musical genre. I would rather say that Leaves' Eyes' music combines elements of gothic metal, classical music, folk music, with history and mythology.
You, Alexander Krull and Thorsten Bauer are the core of the band. How would you describe your working relationship – the role each of you plays in the band?

True, Alexander, Thorsten and I are the songwriting and production team. Most of the time, music comes first, then vocal lines and words and then we work even more on the instruments until the three of us have a good feeling about it. Thorsten is our main composer, whereas words, concept and vocal lines are my area. Alexander is our producer meaning he's the person in the band that gets only half of the sleep compared to Thorsten and myself. There is always a strict deadline, there a tons of different instruments in our music to take care of in the mix. Everything is recorded live in our studio except for the Lingua Mortis Orchestra from Minsk. Moreover, Alex is a perfectionist. I am really happy my husband didn't suffer from a heart-attack yet – he's incredible!
Seeing that "Skintight" was such a departure from your band material, did it take you and the guys some time to switch gears and get into a Leaves' Eyes groove for recording the new album?
No, not at all. We compose and record in two different recording rooms. However, normally there is only one production going on at the time. Anyway, the mental "switch" is no problem at all. After all these years, doing everything by ourselves, there are enough reasons to call us professionals. I know very well that I'm surrounded by first-class musicians.
You've also added some new members since "Njord". How are their contributions adding to the core trio?
The feeling within the band and between the band members has never ever been as positive, strong and inspiring as it is now since the latest line-up changes. That's utterly important for the existence and the creativity of the band. I am so, so proud of my guys! It's such a pleasure composing, recording and touring with them. We already knew Sander van der Meer and Roland Navratil for a long time before they joined the band. Sander replaced Matze on guitars, who quit because of family growth, whereas Roland replaced Chris Antonopoulus, who had different plans for his future. J.B. is our session player on bass, joining in after Alla Fedynitsch decided to pay more attention to her 9 to 5 job. After joining in, Sander and Roland were immediately members of the Leaves' Eyes family. They travel from Holland and Austria to stay and work at Mastersound Studio as often as possible. We often hang out at my house after work, as I love cooking spicy Indian food and baking my special "Norwegian" cakes, moreover, sharing some bottles of wine.
"Meredead" integrates much more folk elements and melodies than previous albums. The pipes, fiddles, flutes – the more diverse instrumentation on
"Meredead"
really expands your musical palette.

For the production of "Meredead" it was highly important to us that each song had its own "face", individuality and perfect, crystal clear sound to strengthen the emotional effect. We just let the music inspire us to add new and interesting "spices" to our music, like pipes, the nyckelharpa – a Swedish folk instrument – the fiddle, cello, classical orchestra or the flute. That's what makes the album that diverse and exciting as you discover a different story, different instrumental combinations, different ways of singing even in various languages in each song.
"Meredead" or "deadly sea" is the underlying theme of the album. How does that concept of death by water thread through the songs on the album? It's an interesting contrast as water is also looked at as a giver of life.

The title is my own word-creation: To my grammatical knowledge, "Meredead" could mean 'dead by the sea', 'or the deadly sea'. Poetically, we could add some imagination and lyrical sound and say "Sea of Death". Secondly, the word "Meredead" sums up some of the themes rooted in my lyrics on the album. I grew up by the fjords, and I sense pure luck every time I return to my birth-place. Yes, you are so right, water is the giver of life. Again you find a whole palette of contrasts in our music, which has always been a feature for both Leaves' Eyes and Theatre of Tragedy, my ex-band, that actually founded the "beauty and the beast" concept in metal back in 1995.
Your lyrics generally look to the epic history of Norse literature and mythology for inspiration but on "Meredead" you've gravitated towards other cultures for inspiration. What was the genesis of that expanded outlook?
I just let the music itself inspire me. If I chose a theme from Nordic mythology, I would include Norwegian lyrics. It was very intimate to sing in my mother tongue Norwegian, it makes the lyrics even more emotional and personal. Singing in Old-English meant digging my nose in my Old-English grammar books once again, however, I am very interested in historical languages, which I also studied. I think that Old-English has a very special "sound" phonetically. You'll find Froeya, three-headed trolls, vampires, ghosts, witches, Vikings travelling on sea, Viking ladies mourning and of course many images from the Norwegian harsh weather and wild nature landscapes. I guess there is some homesickness towards Norway in my lyrics actually, it's more than obvious that I miss my home country.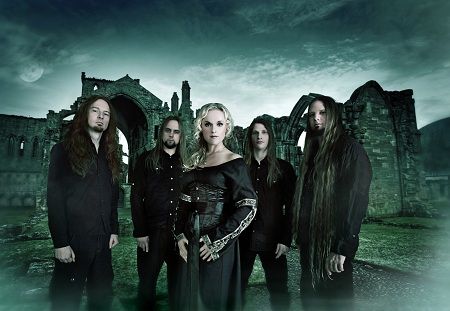 You've also expanding your use of language on "Meredead". You obviously spend a long time working on your lyrics and the meaning and symbolism of the songs. Given your affinity for language are you taking the opportunity to experiment with phonetics to provide a different listening experience?

Yes, phonetics is a great help for me. I studied Old-English, Gothic, Middle-High German, phonetics, phonology, language acquisition, next to Modern English and Modern German at the university in Stavanger, Norway, and then following up at the University of Stuttgart, Germany. Sometimes I use lyrics existing only in the form of a phonetic string of sounds. Such a phonetic sequence has an important meaning: it conveys an emotional state provoked by that particular sound of my singing. My acoustic aim is not the words and a certain thematic content; it is the sound and the emotional effect of it in the listening experience.
Despite the hardships and dangers that are such an integral part of those adventurous and epic stories, your lyrics give them a romantic perspective of love and commitment. This view seems very deeply rooted in your personality and creative muse.
Thank you very much, that's a wonderful compliment. I always had a very creative mind. My childhood was also highly creative. I grew up in the nature, far away from the city. I was lucky: I had the space, the room to breathe, to expand, use my intelligence, fantasize, to live out my dreams. There weren't that many play-mates around, however, I had a fantastic childhood. I still have no problems "activating" my free, creative artistic spirit and mind. It seems to be a never-ending process rooted in my genes. I really hope that I will always be creative!
Your vocals are more emotional and intimate than previous efforts. Is it the lyrical content that is bringing this out – your relationship to the material?
Absolutely. Singing in Norwegian, for-example, is very special, also having my sister, Carmen from Midnattsol, next to me, being my duet partner in some songs. Wonderful Maite Itoiz from Elfenthal also inspired me highly during the recording process of my vocals. I have truly learned a lot from her.
You have a number of excellent guest stars on "Meredead". Maite Itoiz and John Kelly (Elfenthal), Anette Guldbrandsen and Victor Smolski's Lingua Mortis Orchestra provide great performances – even your sister Carmen Elise Espenæs (Midnattsol) makes an appearance. What got them involved?
We met Victor Smolski some years ago at a festival with Leaves' Eyes and Rage in Greece. It's an honour to work with him and the Lingua Mortis Orchestra from Minsk. Victor is a genius, moreover, he understands the musical goals of Leaves' Eyes. I had wanted to sing a duet in Norwegian with my sister, Carmen, since our debut "Lovelorn"! It feels so good having her next to me. I think our voices complete each other perfectly. Some days ago, we had two visitors at our studio, Maite Itoiz and John Kelly from the band Elfenthal. I love their music, both of them are outstanding musicians and composers. There is a deep friendship between Elfenthal and Leaves' Eyes. It is my deepest wish to sing with Maite on the next Elfenthal album. Her voice is such an inspiration to me, and it was such an honour and pleasure for me to sing with both Maite and John on "Meredead". Anette is a long-time friend of mine, moreover, she studied music and singing. She had some brilliant ideas for the folk songs, and she has a unique voice.
With the epic concepts of your albums have you ever entertained the idea of creating a full-blown rock opera based on a Norse character and story with a number of supporting guest vocalists? It would almost seem like a natural evolution to your last three albums.

What a wonderful idea! This would be fantastic! Let's hope the universe hears this! I would love to do it. I have seen Elfenthal's "The Blue Elf's Dream" and I am stunned. What an amazing show. Maite Itoiz and John Kelly are outstanding composers, musicians and performers.
You've had much ongoing success in music appearing in two big bands – first Theatre of Tragedy and now Leaves' Eyes. Does success with Leaves' Eyes feel any different than what you achieved with Theatre of Tragedy?
I always wanted to become a singer. Singing is a part of my nature. When I was little, I thought everybody was able to understand music and control their vocal chords. The fact that my parents were interested in music – listening to it – plays an important role: I grew up with Black Sabbath, Deep Purple, Edvard Grieg and Tschaikowsky, and female singers like Enya, Madonna, Kate Bush, Abba, Tori Amos and Monserrat Caballe. From the very beginning, I've followed my musical instinct: I wanted to combine a romantic, female, angelic voice with powerful, impressive music. Then suddenly, when I was 18 years old, I found myself in the middle of writing music history with Theatre of Tragedy, being one of the founders of "gothic metal with female voices" and "the beauty and the beast concept"! I am first of all grateful to our fans and friends all over the world, who have been there for me throughout all these years! This feeling has remained the same – my gratefulness towards my fans. Being thrown out of Theatre of Tragedy was perhaps bad luck; however, sometimes bad luck leads to good luck. Today I have Leaves' Eyes; it's like having a family, next to my own family. For me two dreams have come true: I am a full-time singer, and I am a mother.
How do you manage such a busy career as well as being a parent? Do you have any advice for women in the business that are hoping to have children one day and still pursue a music career?
You need a good plan in your daily life, you need your own studio not far away from your home, moreover, a family who is there for you. My plan is strict however, and effective: when I work I am working my ass off; when my family is around and needs me, I am only there for my family, keeping our rituals. In between work and family I do a lot of sports, sauna and yoga, which is my way to recharge my battery if necessary. And then, from the business point of view, find the right people to support you, honest people. And speak out if you have an opinion. Money can be such an evil means to make you forget about your inner voice.

You've recently finished a tour with Midnattsol and Tarja. When do you hit the road again and where will your travels take you?
We do have a few festivals this summer, then hopefully a North American and an Asian tour, including India.
Your music is reaching more and more people internationally – you even toured India recently. How are you enjoying your progression towards becoming a truly global band?
There is this special feeling that gives me the energy and the inspiration to travel the world – I get caught up in every moment that I am able to share with my audience. Every performance is one process of giving, and receiving, I call it "exchange of positive energy" between the band and the audience. I really have to say that we do have fantastic fans. I am looking so much forward to every gig, and to meet our fans after the show!
(Famous) Last words?

Give a little bit love, and you'll get it back. My mother taught me that. Thank you, mother.
Photo Credit
Photos by Stefan Heilemann
Links
MySpace * Facebook * Twitter * Site
Latest Multimedia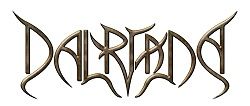 Interview by Ed MacLaren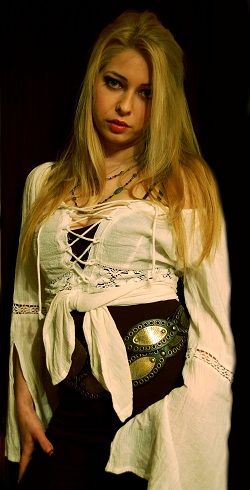 Music has always been an amalgamation of styles and influences and metal is no exception. By channelling folk through the heavy riffs of metal, Hungary's Dalriada have combined the best attributes of both styles with intricate and unique results. With their latest release, "Ígéret", Dalriada prove without a doubt that you can celebrate culture while still bludgeoning the eardrums. Dalriada's vocalist Laura Binder took some time to speak to Femme Metal about the challenge of expressing Hungarian folklore in a metal framework as well as the band's goals for "Ígéret".
The new album "Ígéret" on AFM is an album that really transcends language. You don't have to understand a word of it to feel the energy and passion in the music – and that's no small achievement. Congratulations on another great album!
Thanks a lot on behalf of the whole band! We all put a tremendous amount of work into this album. I tried really hard to add more of myself, ourselves, my style and our combined style to it and to share some of the emotions I felt while writing these songs with the whole band.
You choose to stay true to your folk tradition and write and sing in your native tongue. Many bands adopt English lyrics to reach a wider audience. What are the advantages and disadvantages of singing in Hungarian or is it even an issue with the band?
Not an issue really! We've been writing our lyrics in our native Hungarian since the beginning back in 1998, and that isn't realistically going to change.The Hungarian language in itself sounds quite exotic already to the western European ear and Hungarian folk music isn't very well known in your region either, so I think it gives us something that is totally unique. This is only one of the many things we're able to use to strengthen our work: it's a way of honouring our own culture as well. If you look very closely, you'll probably find more similarities between Swedish, Finnish or German folk metal bands than you'll find comparing us with them.
Technically, folk music isn't really about the type of instrumentation but the common people reflecting the traditional forms of a society. Do you and Dalriada consider yourselves a modern folk band?
Yes, I think we accept that but we also embrace being tagged as a folk metal band too because in terms of a definition of our work, this sounds about right. Having said that, we operate with lots of other musical elements too and we aspire to diversity and variety, whilst adhering to our principles, so I always try to ask people to look below the surface as well!
The music on "Ígéret" feels very 'celebratory'. Is this how Dalriada views its country's history?
Well, our home country's history abounds with severe, tragic events, yet much of it is extremely heroic too, so in a way you're right! Peace was extremely rare. Hungary never went to war to conquer as such – although it had the power to do so – but very often to defend its people from outside foes. Many of our songs tell about our ancestors' bravery and self-sacrifice and therefore their character is quite celebratory and epic; yes!
How do you determine your source material for each album?
It depends; it's very different. In many cases, it's a single folk song, a poem or a good book that starts the process of song writing. But, sometimes we knowingly adapt a specific folk song or melody too – a particular tale or legend. There are some personally very inspiring songs on our new album "Ígéret".
Is Dalriada making an igéret – that's a promise in Hungarian I believe – with this album? Is it to anyone in particular?
Yes, in a way, but it's a pointer as well. This album is for anybody who is open minded and interested in modern metal, combined with eastern European folklore and culture and especially Hungarian folklore and musical traditions alike. We don't expect a sudden flash of brilliance and increase in our popularity abroad; our goal with this album is to put ourselves on stages across Europe (and maybe beyond) and to become a viable part of the world's "metal heartbeat"!
You and Andras Ficzek serve up some excellent vocal performances and harmonies on "Ígéret" – especially on tracks like "Igazi Tuz" and "Leszek A Hold". Did you two have any particular vocal strategies when recording the album?
Thanks a lot! Basically, we are our own producers; when Andris sings his parts at the studio, I regularly give him instructions and feedback and vice versa. We can be quite productive when working together; it's a result of long lasting, constant teamwork, and we compose all the vocal and choir parts this way. We have no specific plan; I, for my part, try to utilise my abilities as best as I can to add something new and extraordinary to the whole, for what the songs require and he's also trying to always give each and every song its own unique note.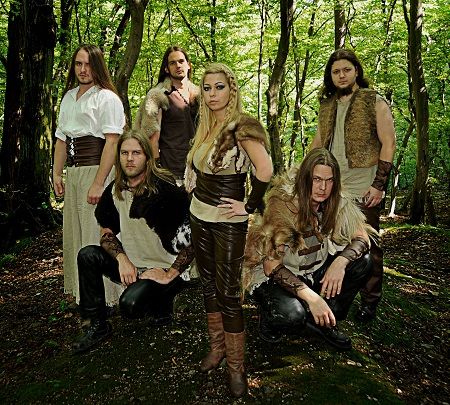 You even did some grunting on your part! How did that go? Had you done this before or did you have to learn how to do it? Hopefully your throat held up well!
Yes, it's not hard… I've actually used this technique on stage for years now and even on our album "Szelek" from 2008 where I had a small screaming part. The new album is truly the first one with longer parts, that's true, but I didn't have to learn or even practice this kind of vocal technique. It just bursts out of me, naturally. In one of our new songs – "Hajdútánc" – I alternate, time and again, between screams and clean vocals, and it drives the crowd crazy! (Laughs)
The traditional "Intro" and "Outro" were very interesting bookends to the album. Were they functioning like a book's prologue and epilogue, setting up and closing the stories in between?
Exactly and that was definitely our goal: to create some kind of frame for the album. The "Intro" – chosen and played by the Fajkusz Band – a traditional Hungarian folk music trio that has constantly backed Dalriada on stage since 2009 – is a fragment of an old poem written by Tinódi Lantos Sebestyén who's a Hungarian soldier/poet from the 16th century. The "Outro" is a part of the song "Leszek A Hold" with shaman drums.
Tracks like "Mennyei Harang" and "Ígéret" incorporate lyrical and melodic elements of older traditional folk songs in your music. How important is it to maintain a connection between the modern and your traditional folklore?
Extremely. When we first started playing back in 1998 in a slightly different band to Dalriada, our primary goal was to mix Hungarian folk melodies and some classical music elements with traditional heavy metal. Of course, this idea wasn't new since there were some outstanding folk metal albums by bands such as Skyclad and especially Amorphis who were writing masterpieces of this genre with their album "Elegy" in 1996. But, although we wanted to create something similar we knew we had to better this and add to it our main idea of expressing our love for Hungarian folk music and folklore. We mustn't forget to mention the Fajkusz Band in this regard too, since they too have helped us a lot in combining these styles in an authentic and real way.
"True Fire" is a tribute to a fallen band mate, Peter Hende. What a great homage to immortalize him and his life in a true folk fashion.Thank you once again.
Yes, Péter Hende was a founding member and the spirit of the line-up back in 1998. He died suddenly and unexpectedly in January 2001. He spent only 3 years in the band and was only 23… This song was written in his memory. Rest in peace!
Dalriada is very prolific as far as metal bands go – six albums in seven years. What's the secret to producing such consistently high-quality music for so long? Isn't it about time for a break?
I hope not! There's no big secret, we just like to work on short deadlines; it seems to inspire us, and it's just the way it goes in this band. Certainly, it's always important to show progress from album to album; the sound and the songs' need to move forward. If, in our opinion, the new stuff will be weaker than the previous ones, we wouldn't publish it and I think that would be the time to stop for a bit. But we'd like to stick to this schedule for now – one album per year approximately. That's, of course, just theory though because you never know how it'll turn out! (Laughs)
"Ígéret" is very danceable, for a metal album – it has a real groove to it. Your concerts must be a real party!
Our Hungarian friends and fans support us in an incredible way; the spirit and the atmosphere of a Dalriada gig is fantastic. I can't even compare it to anything! Without the support of our Hungarian fans, we'd be nowhere!
Do you have any tour plans for the summer? Will you be performing around Europe or maybe North or South America?
We have some confirmed concerts abroad in Europe certainly; in Austria, Germany and Italy, but hopefully, there will be more of them as well. The tour dates will soon be available on our homepage. Feel free to check them out!
(Famous) Last words?
No real quote, sorry!! Just thank you for this opportunity, and I hope to see you at a gig somewhere in Europe soon to show you just what a real Dalriada concert is like!
Links
Latest Multimedia
6 color styles available:

Style switcher only on this demo version. Theme styles can be changed from Options page.