Browsing articles tagged with " france"
Label: Dreamcell 11/Wormholedeath/Aural Music
Review by Tony Cannella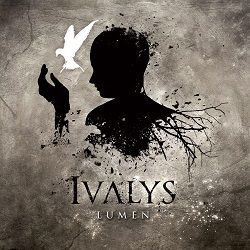 The French metal band Ivalys already made a mark with their impressive EP "Words in Time" last year. Now with their debut full-length, "Lumen", Ivalys returns with an even higher level of confidence and power. The songs on "Lumen" are heavy, whilst still being melodic and have a symphonic element to them, although I would be hesitant to label them a "symphonic metal band". They have those qualities, but musically they are a bit on the heavier side of the spectrum.
The opener "Within Flesh" is a barnstormer of a track and a great way to begin things. The heavy riffing continues with "Nothing Grows" – this is just a powerhouse song, which is heavy, relentless and also includes aggressive male vocals to go along with Jessica's passionate delivery. Continue reading »
Label : Ad Noiseam
Review by Luisa Mercier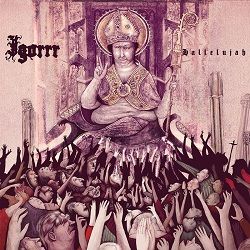 I stumbled over French Igorrr (aka Gautier Serre) by mere chance on the Facebook page of another musician and after thirty seconds of listening to the linked track, I was like: What the f***k is this? He is completely crazy, dear readers and categorizing his music is impossible. He mixes every musical genre known on this earth of ours even though the more apparent influences come from Baroque music, Black Metal and electronica (schizofrenic breakcore mainly). You may think that those are very distant genres, but this is not true if you listen to Igorrr. You'll be listening to dramatic opera vocals one moment and growls and powerful guitars the one right after as in "Damaged Wig" for example (the final part is totally unbelievable).  Continue reading »
Independent Release
Review by Tony Cannella
From France comes the symphonic metal band Eidon. The band formed in 2008 and released their debut EP "Fantasia" in 2010, now they have issued their debut full-length "Crystalight". Throughout this 14-song, 60-minute opus, Nightwish certainly comes to mind as a possible influence and the songs are filled with bombastic, dramatic and cinematic elements. The orchestral "Intro" builds to a powerful crescendo and segues into the pounding opener "Thunderforce". "New Dawn" is next and before long settles into a comfortable galloping groove. Lead vocalist Gabrielle Morche has an operatic delivery that fits the music very well. The songs are well crafted and written. Musically the band shift gears from the dramatic and cinematic to straight forward power metal (with some blazing guitar solos) and progressive metal. Continue reading »
Label : Adore Records
Review by Tony Cannella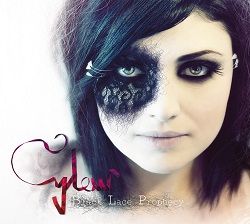 Born in France and raised in Los Angeles, CyLeW has an interesting musical pedigree and on her second album "Black Lace Prophecy" she and her band showcases their brand of infectious, darkly romantic and ethereal alternative hard rock with pop overtones. "Erase the Scars" is an okay opener, but it is the next song that initially made an immediate impact for me. "Survivor" is just a flat out great song which is the perfect showcase for CyLeW's emotional vocal style. The band also made a video for it which is worth checking out on their web site. "Dizzy" opens with a simple rock guitar riff and CyLeW's breathy vocals are the highlight here. Continue reading »
Label: Alfa Matrix
Review by Davide Torresan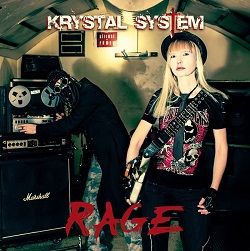 Krystal System reached the fateful goal of the 3rd album. After "Underground" and "Nuclear", the French duo formed by Bonnie and Seven presents us their musical proposal with the new "Rage". Compared to the previous work, this couple of musicians decided to not change the sound but to increase their music power. I try to explain it. If in "Nuclear" sometimes you had the impression to find some boring moments, on "Rage" you'll change your mind. The music is fuller and robust, you'll find more guitar riffs and the voices are more aggressive in some songs like "Paradise" and "Heroes". Indeed Seven's vocals now and then remembered me the ones of Marilyn Manson and Peter Tägtgren of the industrial metal band Pain. Continue reading »
6 color styles available:

Style switcher only on this demo version. Theme styles can be changed from Options page.