Browsing articles tagged with " france"
Label: Savage Productions/Season of Mist
Review by Luisa Mercier
"Echoes of the Wolf" is the debut full length of the Celtic folk metal band Fenrir. Hailing from France, they deliver us a record full of music (15 tracks) and diversity. A great deal of the above mentioned diversity is given by the violin, played by Elsa Thouvenot who also is the singer. Her vocals reminded me of Sharon den Adel, crystal clear and soaring, a nice change from the usual soprano voice you encounter in female fronted metal. Very refreshing is also the mixture of styles: you find symphonic metal (the intro "Awakening") and power metal as for example "Morrigane's Fury" where the violin plays a major role. You find also black metal in a song which title would suggest something completely different. Continue reading »
Independent Release
Review by Tony Cannella
Nuit is a duo (male and female) hailing from France. Their debut EP is titled "Time of Innocence" and the band plays what might be described as Gothic, Darkwave and Ambient music. Make no mistake about it, to call them a heavy metal band might be a bit of a stretch.
Some of the stuff that this French duo performs throughout the 22-minute EP is quite interesting and – for better or for worse – unique. The five songs presented here have a very deliberate, melancholic pacing. The vocals are split pretty evenly between Anthony who's got a deep Gothic tone to his voice – in addition to supplying vocals he also plays nearly all of the instruments, he's a pretty talented guy. Continue reading »
Label: Yesterrock
Review by Tony Cannella
Isis Child is the brain child of French guitarist Freddy Mazzucco. Mazzucco spent 12 years in the U.S. before returning to France and the first version of Isis Child was born. After vocalist Nathalie Pellissier joined the fold Isis Child recorded their debut album "Ailleurs" in 2008 and sung exclusively in French. Now, Isis Child returns with their English language debut called "Strange Days" via the label YesterRock.
In addition to being a fine guitarist Freddy Mazzucco also wrote the songs and took on the production duties as well. With the help of some top notch session musicians on bass, drums and keyboards, "Strange Days" is an album that has a definite classic rock influence. Vocalist Nathalie Pellissier has a raspy, almost bluesy and definitely soulful vocal style throughout the 12-song, 48-minute release. Continue reading »
Independent Release
Review by Tony Cannella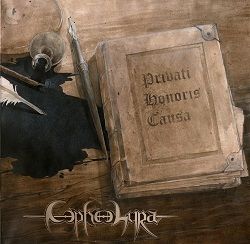 At 31-minutes, the new EP from the French progressive metal band Céphée Lyra is almost a full-length album. "Privati Honoris Causa" is the bands second EP and follows their first (and to date, only) full-length album "A Sinner's Loneliness". Among the 4-songs included on this EP, two clocks in at 7 ½ minutes while the closing number "A Matter of Personal Worth" is almost 11-minutes long. The second track "Shelter of Time" features a modest playing time of almost 6-minutes. That said, "Privati Honoris Causa" is a damned exciting and interesting album. The band formed in 2005 and the two constants have remained vocalist Maud Hernequet and guitarist Sylvain Claux. Bassist Aurélien Vissio joined in 2008 and drummer Hector Lugaz joined in 2009 to round out the bands current line-up. Continue reading »
Label: Prana Concept/Brennus Music
Review by Tony Cannella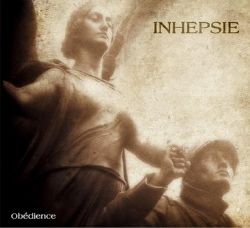 Formed in Paris, France in 2001 by vocalist Cathy Bontant and guitarist Jean Suire, Inhepsie plays melancholic, down-trodden atmospheric Gothic Doom Metal. Over a decade into their career the band has only released three albums, "Oracle" in 2003, "Orbe" in 2008 and now this their latest "Obédience".
"Obédience" features 9-songs and over 45-minutes of material that is mostly sung in French and musically, they are not the most uplifting of bands. Their songs tend to be heavy but deliberate in pacing, which there is nothing wrong with. Songs like the opener "Dernier Soupir" and the second track "Arkana" has an eerie atmospheric quality to them which is quite interesting. Continue reading »
6 color styles available:

Style switcher only on this demo version. Theme styles can be changed from Options page.