Browsing articles tagged with " garbage"
Label : Stunvolume
Review by Matteo Bussotti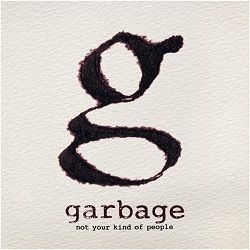 90′s Rock iconic band, Garbage, is finally back on the scene with their latest album: "Not Your Kind of People". For those of you who don't know Garbage, let me just say they feature Butch Vig (You know Nirvana's "Nevermind" and Foo Fighters' latest album, "Wasting Light"? This produced these albums, along with many others) on drums, Shirley Manson (one of the most famous and talented female singers of the last two decades, at least), Steve Marker on guitar and Duke Erikson on bass. The made some pretty famous songs, like "Cherry Lips", "Only Happy When It Rains" or "I Think I'm Paranoid". Do you remember now? So, are you ready for the time warp? Continue reading »

Interview by Robin Stryker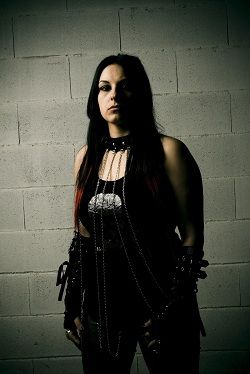 Fifteen hundred years ago, Verona was the stronghold of Theodric the Great and his army of Goths. Today, it is the stronghold of metal quintet, Shining Fear, which is seeking to conquer Italy (and the rest of the world) with its aggressive heavy metal sound. Waving a white flag of truce, Femme Metal sat down with vocalist, Barbara Mischeri, to learn more about Shining Fear's battle plans.
Barbara, welcome to Femme Metal! Would you start off by giving our readers a short history of Shining Fear?
Shining Fear was formed in the early February of 2004 by me and Matteo Migliorini (Guitar).
In a second time, we added Pierluigi Lazzarini at the drums, Lorenzo Tomelleri at the keyboards and Jacopo Ravagnani at the bass. We start the project with the idea to form a gothic metal band like Nightwish, in fact in 2005 we recorded the first demo "…Catch the Breathe".
We have played with important bands of the Italian metal scene like Necrodeath, Stormlord, and Dark Lunacy. In 2008 we recorded the first full-length named "ApocaLife" and in October 2009 we signed with Heart of Steel Records who distributed the album on digital stores all around the world in 2010.

If I'm not mistaken, the line-up has not changed since the band first formed in 2004, despite the relatively long wait between Shining Fear's demo ("..Catch the Breathe" 2005) and full-length debut ("ApocaLife" 2010). What is the biggest thing that has held the band together all these years?
Ahaha… When I told to my companions about this question they laugh and the answer was "Laziness"!! Joking aside, our story it's a little curious because the band it's a family — me, Miglio and Pigi are friends 10-12 year-long. Why are we a family?? Now I tell you some gossip news (ah ah!!) Miglio (guitar) is my mom's partner, yes my mom (mommy metal for the masses!!) and Jack is my partner! But the real answer is that we work well together and we have the same ideas for the future in the composition and because we are really friends!

What do the members of Shining Fear – yourself, Matteo Migliorini (guitars), Pierluigi Lazzarini (drums), Lorenzo Tomelleri (keyboards) and Jacopo Ravagnani (bass) – do in your "normal" lives, when you are not creating and performing music?

I work in a supermarket, Miglio paints ancient style furniture even for the USA, Jack works in the advertising sector, Lorenzo studies Musicology at the University and Pigi works in a factory but I don't know the sector he works in. In our free time, we do the normal activity just as normal people 'cause we are normal people!! We go to the live gigs, listen to music, everyday life.
The band's "…Catch the Breathe" demo was recorded in just 16 hours. How was it possible to record an album in such a short time?
It is possible! In the past we had a low budget but nevertheless "…Catch the Breathe" plays well!
The new album "ApocaLife" is noticeably more raw and aggressive than Shining Fear's demo. Could you tell us about how the band's sound evolved between the two albums?

In the last years, many bands with a female vocalist formed and all of these bands seem like the same for the kind of music. We wanted to change our genre to stand out from the masses and return to the origin of heavy metal like Doro Pesch, Judas Priest etc, with modern contamination, Death Metal influence like Arch Enemy style with clean vocals.
Which musical genres or bands have had the biggest influence on the band's current sound?
As I already said, our influence is Doro Pesch, Judas Priest and Arch Enemy. I can't explain the real genre we play because each one of us listens to a different kind of music and there's many influences in our songs. I listen to, for example, Swedish Death Metal, Thrash Metal (Bay Area) all the 80's metal music, even Glam but I DON'T LIKE GOTHIC METAL!!!! Ah ah
Because Shining Fear is a female-fronted Italian band, music reviewers cannot resist comparing you to Lacuna Coil and other (mostly symphonic) bands with female vocalists. In your view, how accurate are these comparisons?

Anybody! I'm sorry but I don't like Lacuna Coil, I don't feel "inspired" by them, neither by Cristina Scabbia. I think that the reviewers compared me and Shining Fear to Lacuna Coil because I have the same "colors", Shining Fear, honestly I don't know! I respect Lacuna Coil for their career, it's not simple for an Italian band, in a certain sense they are an Italian spokesperson not just for wine, pizza or spaghetti! But not all Italians female fronted band must be compared to them!! Many reviewers forget bands like Sinergy, Zed Yago, the real one Goddess of Metal Doro Pesch and much more from the 80's.
What was the song-writing process like for "ApocaLife"?
"ApocaLife" it's an instinctive album, some songs were composed after the demo. In fact some songs kept the influence about it like "Two Worlds Collide", while for "Come from Hell","ApocaLife", "Caresses in Darkness" it was right for the album. "Haunting Damnation", instead, to go back at the demo and we had already changed the genre evolving to raw and aggressive sound. The one exception is "Caresses in Darkness" that I was wrote for my mom, I never told that to anyone. The lyrics are quite thought-provoking, especially the tracks concerning how disrespectful people sometimes are towards each other and the planet. What runs through your mind when you read the news about oil gushing into the Gulf of Mexico, melting polar icecaps, volcanic eruptions, earthquakes, giant sinkholes, and other disasters around the world? That's a human default, always. Apparent silently Earth rebels against us for pollution, toxic waste, garbage, cash, raw material, energy abuse. I write many things about the planet. Anyway, I wonder about people's behavior during the day, I take this experience and I try to analyze it. I work since I was young, I've learned many things.
Have any of these global events inspired new lyrics?
Absolutely pollution, I am careful about the garbage, I try to separate right all the materials and I don't throw on the ground anything. How the future we leave to the next generations? But I have many minds about the new lyrics but I can't tell you any preview…hihi..

Please tell us about your favourite live performance and what made it so special for you.
We were formed just 6 months, for a lucky opportunity we had played with only 4 songs, with Necrodeath, that night was there 200 persons. A first live performance that it was very exciting! The release party gives more satisfaction, to prove ourselves about the future.
And least but not last, a recently live gigs in another city in center of Italy, where we are unknown for the people but we had fun together!

If you could create the ideal concert for Shining Fear — including choosing the other bands, stage effects and venue — what would that concert be like?
I put the horns up and I say Wacken!!! The bands are not important, to play with the important bands of the metal scene it's enough!!! We are doing need of live effects, not now, because we are not ready for pyrotechnic effects, the people must be focused by the music not for game lights. I'm dreaming on!!
Are there any upcoming gigs that you are particularly excited about?
Not yet, I'm looking for new live shows in Germany, Finland, Sweden, UK. We have some upcoming shows now, nothing to be very excited, but I'm always happy to head bang my head on stage!
Thank you so much, Barbara, for taking the time to speak with us today. Do you have any parting words for your fans at Femme Metal?
Don't be afraid to be yourself and explain your opinion! Have fun, and respect. Horns up!!!
Links
Label : Metal Mind Productions
Review by Tony Cannella
Poland's NeraNature is the new Gothic Rock project featuring Darzamat front lady Nera. Coming off the heels the 2-song sampler, "Foresting Wounds" is the full-length debut of this new musical endeavor, and what a debut it is. The dramatic opener "Shattered" gets things started and Nera's wonderful vocal talents takes the charge. The following songs "Precious Now" and "The World Is Not Enough" (a cool cover of the song from the band Garbage) are next and two more solid tracks. Musically, the band is quite an excellent compliment to Nera's vocal style. Other highlights include: "Woman's Soul", "Oblivion", "Broken" and "Someone". While – at times – not strictly a metal album, "Foresting Wounds" is just an excellently crafted debut from Nera and her band. While the two song sampler was in itself, quite impressive I was not prepared for the sheer power and consistency that "Foresting Wounds" would provide and NeraNature would be capable of.
Rating – 93/100
Tracklist
Shattered

Precious Now

The World Is Not Enough

Woman's Soul

Oblivion

Broken

Disappointed

Some Air

Scar

Before

Dormant

Someone
Line Up
Nera – Vocals

Marek Tkocz – Bass

Wojciech Sajfert – Drums

Marek Goerlitz – Guitar
Links
Label : Black Sand Records
Review by Stina & Mark Hateley
In their more than fifteen years of existence, Mostly Autumn have gained a reputation as one of the most influential British prog bands of the new era – partly because of their spellbinding soundscapes, and partly because of the figure of frontwoman Heather Findlay, who parted ways with the band in 2011. "The Phoenix Suite", the debut solo recording of Heather, is the first 5 track EP in a series of 4, and, alongside Heather herself and guitarist Chris Johnson, it features performances from Dave Kilminster on guitars, Steve Vantsis on bass and Alex Cromarty on drums. Much as the title seems to imply, it marks a new beginning in her career – which means that, of course, those expecting something reminiscent of what Mostly Autumn became known for, would be disappointed. As it's normal for an artist deciding to embark on a solo career, Heather is clearly striving for colouring outside the lines required by her work in Mostly Autumn, and trying to sail through uncharted seas – or better still, fly towards new horizons. Much of the EP sheds her prog roots in favor of a more up-to-date and probably more mundane palette described as 'dark', 'quirky', 'rocky' and 'bohemienne': what Heather is doing at this time of her career on "The Phoenix Suite" is laying down an elegant, but accessible brand of Rock that is sure to please fans of her as a singer but will probably leave fans of Mostly Autumn quite perplexed. That's not to say that she doesn't have potential as a solo performer – but it's rarely realized here, rendering this small collection of songs, for the most part, inert if easily listenable. "The Phoenix Suite" seems to find Heather pursuing a personal vernacular she'd yet to define: here's hope the next episodes in the EP serie will see her closer to her musical personality.
Rating – 65/100
Independent Release
Review by Tony Cannella
Rhode Island Red are a London, England based unit. Their self-titled debut has just been issued and it features 10-songs and 41-minutes worth of classic sounding hard rock, led by the soulful and quite expressive vocals of Lyla D'Souza. Musically, Rhode Island Red is a bit of a throwback to classic rock bands of the 70's. Lyla D'Souza has a bit of a Bluesy quality to her voice. Their songs have been described as The Cult meets Garbage, and that is a fair assessment I suppose. The songs have a definite raw energy and power to them, but the band also has shown some great attention to the melodic end of the spectrum. Highlights include: "Kerosene", "Slip Away", "Over & Over" and the acoustically ballad "Fate Insists" which closes the CD. With their debut album, Rhode Island Red has released a strong rock record that pays homage to a bygone era, while still keeping their feet planted firmly in the present.
Rating – 78/100
Tracklist
Kerosene
Slip Away
Stalemate
Over & Over
Hollow Man
Little Wizard
Too Far Gone
Untouchables
Supernatural
Fate Insists
Line Up
Lyla D'Souza – Vocals
Dave Garfield – Guitar
Andrea Basiola – Guitar

Mike McGinness – Bass

Marco Tiano – Drums
Links
Rhode Island Red : MySpace * Facebook * Site
Kill for Eden : ReverbNation * Facebook * Twitter * Site
6 color styles available:

Style switcher only on this demo version. Theme styles can be changed from Options page.