Browsing articles tagged with " giersbergen"
Label : Pias/Agua Recordings
Review by Luisa Mercier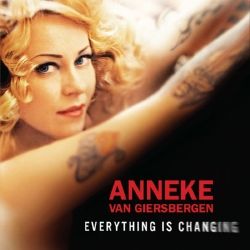 After releasing "In Your Room" I was a bit sceptic about Anneke's new record. Beware: I was not sceptic about her vocals (never been and never will, she is always amazing), but I did not like tracks like "Hey Ok!" or "Sunny Side Up" which I found way too much cheesy. On the other hand, I loved songs like "Wonder", so I had sort of mixed up feelings about her previous album. For "Everything Is Changing" she teamed up with the Portuguese producer Daniel Cardoso (also live musician for Anathema) and the result is very, very satisfying. She abandoned the easy pop atmospheres and embraced a rock sound which is explored in all of its nuances, but it is always present. The opening track is "I Feel Alive", the first single. Lively, happy, sweet, romantic, this song is the perfect tune to cheer you up. Guitars are heard, but they' re not overwhelming. A very nice pop-rock that can be enjoyed while walking or driving. In the same vein there is "You Want to Be Free", which is a little bit heavier, but always catchy and very positive. Of course, Anneke's vocals are the main focus, but the surrounding music context is equally interesting. The title-track is an atmospheric ballad with a soft electronic background, keyboards and quiet mood. Maybe not the highlight of the album, but it is worth more than a listening. "Take Me Home" starts with a dance beat that soon turns into a rock, up-tempo song. Guitars and electronics mix creating a modern, melodic track that all of you will love. Definetely electronic, but more ambient/world music sounding is "I Wake Up" which has a certain pathos, an uplifting feeling. One of my favourite off "Everything Is Changing". I had already listened to "Circles" in a live video and I appreciated the sweetness of the piano and voice arrangement. The voice of Anneke that brings everything to an upper level is the real treat of this song. "My Boy" is a nice mid-tempo that becomes faster in the chorus. Electronic again blends with rock tunes creating a track that maybe is little bit more melancholic than the others, but the real rock comes with "Stay". The beginning is almost metal but it becomes more melodic when vocals kick in. Definitely the heaviest and angry track on the album. Let's go back to pop-rock territories with "Hope, Pray, Dance, Play". The arrangement slightly recalled me Depeche Mode; maybe because of the 80′s sounding keyboards. Another up-tempo song is "Slow Me Down" which slows down only in the title, I believe. The song is very fast and it will be great to play live. Metal again with "Too Late", which is darker than the rest of the record but very enjoyable for me. I mean, I love positive atmospheres, but heavyness is also a pleasant surprise in Anneke solo record given the acoustic style of the first and the pop songs of the second album. "1000 Miles Away from You" is an interesting track that mixes a lot of genres: pop, rock, post-rock, electronics. A very beautiful way to end "Everything Is Changing". I have no doubt this is her best solo release: it contains a variety of music styles, you never get tired of it and of course there is Anneke. How can you get tired of her?
Rating – 85/100
Tracklist
Feel Alive

You Want to Be Free

Everything Is Changing

Take Me Home

I Wake Up

Circles

My Boy

Stay

Hope, Pray, Dance, Play

Slow Me Down

Too Late

1000 Miles Away From You
Line Up
Anneke Van Giersbergen – vocals

Daniel Cardoso – producer, composer, multi-instrumentalist
Links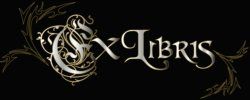 Interview by Erwin Van Dijk
I reviewed the debut album of Ex Libris some time ago and I thought this was a good album and it gave me a better impression of this band than the Ex Libris gig I attended more than a year ago at the A New Dawn album presentation. But the Baroeg is a very difficult place for a band to perform. This interview is with Dianne van Giersbergen, the singer of Ex Libris.
Before we start this question: are you related to Anneke van Giersbergen? (in case you did not know, Giersbergen is a small hamlet in the south of the Netherlands)
Many people ask me this question but no I am not related to her. We share the same surname but are very different in voice type and vocal techniques. I like her style though.
Did you always want to become a singer and did you follow any singing lessons?
Yes! As a child I listened to the popular female singers all the time (for example Whitney Houston) and I became fascinated by the versatility of the human voice. I often found myself dreaming of being on stage in a big concert hall performing all kinds of music. My parents noticed my interest in music at a very early age and arranged my first singing lesson as a present for my fourth birthday. At the age of 7 I sang my first solo with a brass band in a Christmas concert. Over time I was taught by several teachers and joined various choirs. When I was 17 I sang at a prom concert with a wind orchestra. It was here that I met conductor and vocal coach Sef Pijpers (sr.) who was very enthusiastic about my voice and offered to give me singing lessons, eartraining and theory lessons. With his help I entered the auditions for classical singing at the ArtEZ Institute of the Arts, School of Music in Arnhem where I was accepted in 2005. Last summer I graduated from the bachelor program and currently I am in my first year of the master programme.
What do you do to keep your voice in top condition?
You may think of my vocal chords as my instrument but without a healthy body to support good breathing techniques I cannot sing anything. For a singer is it very important to live healthily and to keep your body in good condition. The four things I always keep in mind are: eat healthy food (I make sure I am eating enough fruit, vegetables, nuts and seeds, proteins, vitamins and minerals). Sports (I take dance lessons and often go indoor climbing). Have enough sleep (I wake up at seven o'clock and go to sleep at ten thirty when I do not have a concert or gig). Listen to your body! Furthermore I always make sure to keep away from places where people smoke. To keep my voice flexible I practice a lot. Five to six days a week I start my day at eight thirty: I vocalize for a half hour, after that I study for two hours and take a short break. After this break I study for another hour and take a lunch break. In the afternoon I mostly have rehearsals with classical ensembles, lessons, concert meetings or I do my research. In the evening I sing concerts, teach, work out or study some more. On evenings off or Sundays I rehearse with Ex Libris or make time for friends and family.
To what kind of music do you listen? And who are your favourite bands and musicians?
When I have the time to really sit down and listen to music I prefer to listen to classical music, mostly choir pieces, songs and opera. My favorite composers are Wagner, Rachmaninov, Zemlinsky, Berg and Verdi. When I am travelling I often listen to Anathema, Muse, Skunk Anansie, Dream Theater and Unexpect. Unexpect in particular is one of my new-found favorite bands! It is really like modern classical music.
Did you have any other bands before Ex Libris and/or are you active in any other bands now besides Ex Libris?
No, Ex Libris is the only metal band I have ever been a member of. I did some projects with other bands but this was not in the metal genre. Though I would like to do some metal projects outside of Ex Libris I do not think that I could find the time and energy for another steady band next to Ex Libris, my classical study and career.
And how did you became a member of Ex Libris?
When I was 16 years old I had singing lessons at the local school of music. It was here that I met Joost van de Pas who was studying drums and classical percussion. He and I connected almost immediately and we decided to form a band together. We shared a great interest for both classical and metal music and we set out to find other musicians with the same interest. Over the years several musicians joined and left our band that was then called Erinyen. When Paul van de Broek and later Koen Stam joined the band we knew this was a formation that could really work and we decided to change the name of the band to Ex Libris.
Why did you guys choose the name Ex Libris as name for the band?
Joost came up with the name. He was looking through the portfolio of his brother in law, who is a graphic designer. In this portfolio he found a project called Ex Libris and he was immediately convinced that this was a name that really suited the band and its music. An Ex Libris is used to indicate ownership of products of a craft-guild and can come in different forms like a seal, stamp or a brand. You could say that by naming the band Ex Libris we would like to brand our products as our own.
How would you describe your music?

When people from the metal scene ask me what kind of music we make I always say that it is progressive metal with classical influences. When people from the classical scene ask me what kind of music we make I tell them that It is music inspired by late romantic music as well as modern classical music played on metal instruments. What it comes down to is that the music really sounds like progressive metal, surely everyone will recognize hints of Dream Theater in our music, but has the features of a classical work. Especially the new album, which will be about the epic tale of "Medea" from the Greek mythology, will be filled with classical techniques like for example Wagner's leitmotiv.
What makes Ex Libris unique compared to all the other female fronted metal bands in the world?
I think there are two important things about Ex Libris which makes us different from the other bands. First of all there is my voice. The female voice can be divided into three categories: alto, mezzo-soprano and soprano. Within these categories there are different types of voices named according to the colour of the voice: the Coloratura soprano is a very light voice which is very good at singing fast movements, the lyric soprano has a very bright voice and the dramatic soprano has a powerful and rich voice. Nowadays you see many metal bands with a (classical trained) soprano as their lead singer, almost all of them are lyric sopranos. I myself am a dramatic soprano. The way my voice harmonizes with metal music is totally different from the way for instance a lyric soprano's voice would do. The range of the dramatic soprano enables met to sing both low and high notes powerfully. This results in a fuller sound. Secondly I think that it is very important to note that within the music of Ex Libris my voice is one of the instruments and not the lead instrument which the music should be built around. I do not want to be a singer who is accompanied by her band and do not believe that that is the recipe for good music.
Can you introduce us to the other members of Ex Libris?
Sure! We have Paul van de Broek on lead guitar, Koen Stam on keys, Peter den Bakker on bass guitar and Joost van de Pas on drums. Each one of them brings a different aspect to the sound that is Ex Libris and all are very talented and driven musicians. Next to musicianship there is also friendship. Though Joost has been my best friend since I met him we are all very close to each other. We often go to concerts and festivals together and plan a band getaway (last year we went to Paris for the weekend) every year.
You are looking for a new guitarist. For what kind of person are you looking for?
We were looking for a new guitarist but we are not anymore. We listened to one of the recordings of a show we did with the five of us and to our surprise it still sounded very good. We then decided to merge the lines of the second guitar into the existing lines of the lead guitar and synthesiser.
Is song writing teamwork in Ex Libris?
Mostly it is. The guys get together and write the music to which Koen and I later put vocal lines. The lyrics are mostly mine.
Where do you get the inspiration for the lyrics and the music? And can you tell us something about the songs on the album?
For me the inspiration for the "Amygdala" album came from personal experience. The lyrics on the album are about problems I have been dealing with, thoughts I had and statements I wanted to make. In the first song on the album: "Dawn of Sugars", I talk about my frustrations with people who do not dare to be individuals. People who agree with everything their government or religion tells them and do not take a moment to think for themselves. The second song "Love Is Thy Sin" is about a relationship gone bad. In the song I try to explain to my former girlfriend that I wish she did not love me for then I did not have to hurt her by breaking up. "Breathe With Me", the third song on the album, is about the power and emotions you feel when someone is craving for your body and you are craving for theirs. The songs "Sail…", "…Out To Farewell" and "Death Becomes Us All" are combined into one epic. These songs tell the tale of a fisherman who sets out to sea and drowns. For me it resembles the end of my relationship with Joost van de Pas. We were together for 3/5 years and could not live with nor without each other. While I wrote my feelings into the lyrics of the epos, Joost wrote the lyrics to the song "Destined" about our breakup. The last song on the album "The Day Our Paths End" is about me becoming an atheist.
Which one is your favourite song on the album?
I cannot say that I prefer one song. They are all very different in style, lyrics and vocal techniques and I enjoy singing and listening to all of them.
Speaking of the songs, my copy of "Amygdala" had a rather confusing track list. Was this intended or went something wrong with the lay out?
Haha! No, nothing went wrong with the layout. The track list is the order in which we wrote the songs. So for example the first song on the album is the fourth song we wrote and the first song we wrote is the third song on the album. The number ½ stands for the twelfth song. The songs two, three, five and ten are not on the album because they did not suit our style anymore or because they will appear on our next album.
Why did you choose "Destined" vas song for the "Beauty and Brutality" album?
Peter chose the song "Destined" to be on the "Beauty and Brutality" album. The song has a very compact sound and a strong pulse and matched the time maximum of 7 minutes.
The album was released some time ago. How did the media reviewed the new album?
We were very happy to receive many good reviews for our "Amygdala" album from both fans and critics. The compositions of our songs, technical skills of our members and promise of new sound within progressive metal impressed many people.
And the last question, is there anything the reader should know that I have not asked?
Haha, good question! I think there is a lot to know about me and Ex Libris but it is up to you to dare and ask me.
Links
Ex Libris : MySpace * ReverbNation * Facebook * Twitter * Site
Dianne van Giersbergen : Facebook * Site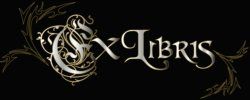 Interview by Connie Bach
What is the expression people have? Where they feel they've heard a song before, and it has a flavour all its own. While some elements are reminiscent of Tarja, others stand out as different from all others. Being both familiar and fresh shows quite a bit of talent.
Hi, Dianne. What's going on with Ex Libris at the moment?
We're very busy planning new gigs, writing songs for the new "Medea" album and rehearsing the songs we've already completed. We've set ourselves a deadline at which all of the writing should be finished but there's still loads to be done. We want the music on our new album to be a challenge for us as musicians, an inspiration for the listeners and a feast for the crowd. The "Amygdala" album already gave us a great start but there's more to come in the epic album that "Medea" will be.
I looked up the Latin translation, recognizing Ex Libris as a Latin phrase. It translates to "from the books". How does the actual meaning relate to the band's choice of name?
Yes, if you translate the word Ex Libris you will find that it means "from the books" but an Ex Libris is also an object (like a seal, stamp or a brand) which is used to indicate ownership of products of a guild. You could say that by naming the band Ex Libris we would like to brand our products as our own.
If you envision the future, what would be the dream venue for Ex Libris? What other bands would appear in the same show?
I don't think that there is one dream venue for us. There are too many awesome stages, concert-halls and festivals where we wish to perform one day. This also goes for the bands with whom we would like to share the stage but we surely wouldn't say no to performing with Opeth, Devin Townsend, UnExpect or Freak Kitchen.
If the members of Ex Libris could all agree on three influential artists, who would they be? Why?
We all have very different backgrounds and our taste in (metal) music is not always identical either. For example: the bands I would often listen to when I was 16 years old were Skunk Anansie, Nightwish and Muse. For me all three singers of these bands were a great inspiration for the vocal styles and techniques I now use with Ex Libris. Peter tells me that he was influenced especially by Symphony X and the older music of Stratovarius and Metallica. And Paul says: "It's impossible to name just three bands. Let alone name three bands only within the metal genre. As I was thinking about this question my music player randomly picked Coldplay, Nevermore and Toxic!". With Ex Libris we compose music that has a good feel for us, without thinking about bands it may sound like. It is as Paul also said: "It's up to the listeners to decide which other bands come close". Out of all the awesome tracks on "Amygdala", why did Ex Libris decide to contribute "Destined" to Femme Metal's upcoming release?
I really like the feel of the song: it's fast-paced yet eerie. Sometimes it is hard to do both. Ex Libris pulls it off quite well. Thanks, I like the song very much myself. It's a funny piece of music that could resemble a strong ballad when looking at the lyric vocal lines but doesn't reveal itself like that because of the guys playing fast riffs and solos. It's a song with two faces that really connects with the lyrics and amplifies them. The lyrics to "Destined" are written by our drummer Joost van de Pas and tell us about the inner struggle to overcome grief and move on to better times.
If there is one track in particular that has a personal story behind it, what is that song and what is the story behind it?
All the songs on the "Amygdala" album represent a different aspect of me growing up and reaching adulthood. The lyrics on the album are about problems I have been dealing with, thoughts I had and statements I wanted to make.
"Dawn Of Sugars", the first song on the album, is about me becoming an individual. Getting rid of all the ideas that are pressed upon you by the government, religion and others. In the song I also try to encourage other people to start thinking for themselves and dare to be different.
"Love Is thy Sin", is my "sorry for dumping you" song in which I try to explain to my former girlfriend that she and I were not able to survive together. The lyrics say that it would have been better for us to never have loved each other so that I didn't have to hurt her by breaking up.
"Breathe With Me", the third song on the album, is about a power play between two people who feel attracted to one another and the emotions you feel when someone is yearning for your body.
The songs "Sail…", "… Out to Farewell" and "Death Becomes Us All" are combined into one epic and resemble the end of my 3.5 year relationship with our drummer Joost van de Pas.
In the song "Sail…" a fisherman's wife watches her husband set out to sea, knowing that this is their goodbye. "… Out to Farewell" tells the tale of death who's coming to get the fisherman. During these two songs you'll hear the fisherman (spoken by Koen) writing his goodbyes in a letter to his wife. "Death Becomes Us All" is an instrumental song which is the closing piece of the epic. The last song on the album "The Day Our Paths End" is about me becoming an atheist.
"Amygdala" is an intriguing album name. How does the name represent the collective strength of all the songs together?
The Amygdala are almond-shaped groups of nuclei located deep within the medial temporal lobes of the brain. They perform a primary role in the processing and memory of emotional reactions. Since every song on our debut album is a memory or emotion set to music, we could not think of a better name.
Turning to your own personal career, tell me a little about your background as a vocalist.
Well, I had my first singing lesson when I was four years old – a birthday present from my parents, who had noticed my interest in music and singing. At the age of 7 I sang my first solo with the Concordia Fanfare during a Christmas concert. Over time I was taught by several teachers and joined various choirs. When I was 17 I sang at a prom concert with the Gildenbonds Harmonie Orchestra where I met conductor and vocal coach Sef Pijpers senior who offered to help me enter the auditions at the ArtEZ Institute of the Arts, School of Music in Arnhem where I was accepted. During my bachelor years at ArtEz I was taught by soprano Elena Vink, did a short internship at the Nationale Reisopera and received master classes from Barbara Hannigan, Barbara Schlick, Claudia Patacca, Lodewijk Meeuwsen, Riekje Bakker en Felix Schonenbaum. After completing the bachelor programme I auditioned for the master programme and was accepted. Currently I am in the second year of the master program where I specialize in classical music written between 1850 and today. I receive my singing lessons from Elena Vink, Wiebke Goetjes and Constantin Nica. Apart from this I also take composition classes, write poetry for other composers and I'm chairman of the New Artez Student Association, a group of master students who organize interdisciplinary classical music concerts. I hope to sing my final exam in June 2011.
Opera and metal contrast very well. Is this where you saw yourself in the long-run?
I don't know. I've always known that my future lies in music but which direction my path will take I don't know yet. For now I am very happy with the way my career and Ex Libris can develop side by side. I love both and need both musical styles to complete me as a singer.
I firmly believe that mastering different styles of music enriches you as a musician.
What do you want to achieve in the future, as a metal vocalist?
Mastering many more different styles of singing but always with a healthy voice. I wish to be an inspiration to many young singers out there and want to let them know that you can sing (almost) anything as long as you keep your voice in good condition and be aware of the fact that a good voice comes with a good support of breath.
Part of the beauty of the metal genre is that bands and fans are so connected, so genuine. So what would all of the members of Ex Libris like to tell your followers?
It's so very true that metal fans are deeply connected to the music! I've done concerts in many different music genres but never were the people in the audience more devoted to the music than those I've greeted at an Ex Libris concert. It really is the biggest thrill ever when the audience is right there in the music with you! This being said I can only say that we would like to invite all our fans and followers to visit our concerts, experience our music and propose a toast to metal with us.
Links
Ex Libris : MySpace * ReverbNation * Facebook * Twitter * Site
Dianne van Giersbergen : Facebook * Site

Interview by Miriam NocturnalConcerto
Transcription by Robin Stryker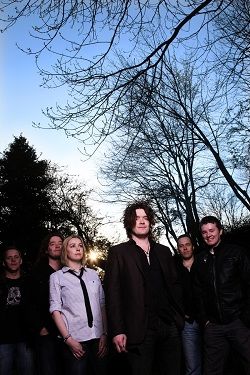 I cannot tell you how excited I was to doing this interview with Danny Cavanagh, Anathema singer and guitarist, for a lot of causes, take it because was my first phoner interview, take it because I was worried that something gone wrong. The interview has started with a delay of 30 minutes preview by the slot I was very nervous but in the end I'm happy to share with you this interview, hope like it!
Since are passed 7 years from your last album "A Natural Disaster", why it passed so much time?
Well, mainly it is because we didn't have a manager. We didn't have a record company, and one or two of our band members had family commitments they had to attend to. Different things were happening in their lives. You know, at the time, you don't realise… one month becomes another month, becomes another month. It was just one of those things. Without a record company, it was just something that happened, and it will never happen again.
And also we must add that is your first album under KScope Music (excluding the semi acoustic album "Hindsights"), why have you chosen this label?
Why did we choose KScope Records? Well, they are very good and they believe in us very much and they wanted it more than anybody else did. They were really keen to have our record, and they wanted it for many years. We saw that, with the work they did on "Hindsight", they are actually quite good. They do things properly and they don't spend a fortune. They don't spend quite a lot of money wastefully. Our manager — we have a manager now — he recommends we take this and we did. We were not the kind of band at that time that could attract a much bigger label, so we went with that one. We are happy and I am happy that we did.
I make a question about the title of the new album – it sound like a statement, who came up with title and why?
Well it's not very very important and it's not very meaningful. It is the title that we all liked. It's the only title that everybody in the band liked. We couldn't find another one where six people agreed. That's the only one that six people agreed on. For me personally, it doesn't have the greatest meaning for the songs. It does though, however, suggest the bond that we have as a band together… the family, the friendships, the caring that we have for each other. It is suggested in that title because we are here for each other, so I like it for that reason. I like it because it suggests "being there for each other" to me. It's not a great statement, it's not a spiritual statement or an anti-religious statement, or anything. It is just the fact that we all like it. Also, the fact is, it comes from a very moving story from the First World War in Europe when many, many millions of men and women died for no real reason. That was one of the most extreme situations that humanity has ever seen. And, during that war, young men in England used to sing this song, "We're Here Because We're Here". You can actually hear a very small selection of that song… as the song "Hindsight" is tuning into the radio, you can hear it there. They used to sing that song in defiance of the situation that they were in. They were in an impossible situation, and there was no reason for them to be there, so they used to sing that song, "We're Here Because We're Here". We like that story. And we like the meaning behind it and the memory of those men, so we chose it.
A question about the cover – How's your interpretation and in some manner, is it related to the lyrics of the album?
Yes and no, really. The front cover and all of the artwork is related to Anathema, to the people and to our childhood, our story, and to our personalities. They are childhood memories of everyone… an old school, an old playing field, an old street that we lived in. The beach with the man in the distance is actually Liverpool Beach in the north of Liverpool. The mountains in the distance are the Welsh Mountains, the mountains of Wales where we spent many, many years on holiday as kids. So, what I love about the artwork and title is not that it relates very, very, very closely to the meaning of the songs. It relates to the meaning of the band and to the people in the band and the personalities and the family and the heritage and the love and the memories that we have together. And that's why I like it.
I've listened to album like I said before and my favourite album song is "Everything" with the duet of Lee. What your favourite track?
My favourite track is "Dreaming Light" because it is probably the most personal one to me, and it is the one I am most proud of it. That's my favourite one, but I love them all really. I think it's the first record that … okay, well maybe not … I would say that it's a consistently good album. All the songs are very good, and (for me) one or two are truly great. Those two would probably be "Dreaming Light" and "Universal". What I like about "Dreaming Light" is the optimism in the melody and the emotion in the melody. I remember the day it was written, I remember how it came through me and I remember how I felt after it was written. It was just a special time. It was a special feeling to have that feeling come through. To feel that tune and feel those words. I do think it's a gift. That song is a gift.
So now I have three curiosity to satisfy: How's born the collaboration with HIM singer Ville Valo, how's working with Steven Wilson and who sang the spoken words on "Presence"?
Ville Valo is a lovely guy. He is a very nice person, and I like him very much. He is a good friend. And that is the only reason, really, that we asked him to do it. He's been very kind to Anathema and he's been a loyal fan, if you like, of the band. He likes the band very much and he's been supportive of Anathema very much. I wanted in a way to say "thanks" to Ville Valo because he's been such a gentleman and a kind person to us that it felt appropriate for me to ask him. And he said yes. It was simple and he has added something very good to the song. It's a background, but it works for me. He adds something to the song "Angels" and doesn't take anything away. I like it very much. And that was really just a matter of friendship, he's a good friend. Second question, Steve Wilson. Well, that was much more involved because we worked together for two weeks to mix the record, or maybe longer. It was a great pleasure working with him because he is very very very good at what he does. So I would go to his house, sit on the couch and drink tea and listen to his work and comment and work on the collaboration and he would suggest some things. He would try to make us think carefully about all the choices that we're making, and he would try to encourage more simplicity in the record. I had a clear vision, almost, of how it should sound. What I appreciated about Steve was his willingness to allow us to follow that vision and to only speak up when he really felt that something was a little bit wrong. We worked well together. There was no real difficulty and I like him very much. So that was a great pleasure and I am delighted we did that collaboration with him. I think it makes a difference in the impact of the record also, because people are talking about this record because of it. The final question was the spoken word on "Presence". That is an interview I made with a gentleman in Liverpool , England where I was living at the time. A gentleman called Stan Ambrose. He is a very beautiful person, he's a musician and a radio presenter. He was involved in counselling for a long time and he is a local activist. Just a gentleman who many people like… many people like this man. He is very humble, very kind and we became friends. We started to talk about spiritual things and the essence of life and these things. He's always been interested in those things, interested in mediation and all that stuff. So I interviewed him actually in the Cathedral — in Liverpool Cathedral I interviewed him – and he began talking about a book by Eckhart Tolle, who is a spiritual writer, a very successful spiritual writer whose message of stillness is making an impact around the world. Stan is a person who is very much interested in these things and very sincere. When he spoke to me about this, he almost had a tear in his eye. I made the interview with him, and it just seemed to fit with the song, "Presence". Also, the fact is that he is talking a little bit about the possibility of life beyond death and I know that he was thinking about that. And that relates directly to "Angels Walk Among Us", which is also asking that question. Just the same as "Are You There?" was asking that question: "Is there something beyond?"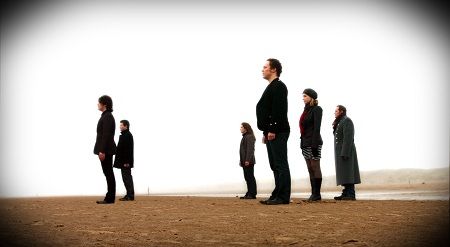 With this album you have confirmed Lee Douglas like a full member in Anathema. Can you give more infos about her and say something about the decision to confirm her in the line up.
Lee is family, and a very good friend, and a very very good singer. She was always there… she sang on all the records since "Judgement". Ever since "A Natural Disaster", she became more involved because she sang the lead vocal on that song. It just, you know, developed. When she came to the studio to record, she did say that she would like to be more present at the live concerts because she has to balance it with work and stuff. She has always been there, really. If I'm honest, she's always been there, so it's okay. We are very glad about it because she is one of us. She does fit very well — a very good singer, easy-going and easy to be around, fun. So, no problem there, really. We're happy about it.
So, now some advices for the new fans, what Anathema album to advise to start from?
I would advise to begin with the new album, "We're Here Because We're Here". That's what I would advise. And the reason is because that is the best one, and also it's the picture of who Anathema really is right now. I would start with this record. I would suggest that it is just open-minded music. A powerful rock band, it's emotional and it's honest and it's real … from the heart.
I would say that you have similitaries with The Gathering, you know, you first started like a doom metal band after you came through with an alternative rock band.
I understand what you're saying. They really developed and changed and grew into much more of an alternative rock band. And I suppose we did the same. But, I'm looking at the interview schedule and it's still Metal webzine, it's in Metal Maniac, it's in Metal Hammer (Germany). Those are our roots. The band is much more than metal and has not been a metal band for many years. Real musicians — like Radiohead or The Beatles, Pink Floyd, Led Zeppelin, Black Sabbath, U2, band like this – the real musicians, they do evolve. We are of that stock. I love Iron Maiden and their music has evolved a little bit. Our heritage is much more in the Radiohead, the Pink Floyd, the Led Zeppelin and the Sabbath and that area of evolution, which is much more expansive and open-minded. That's just our style. And if they don't like it, that's tough shit.
What are the next band planes (talking about tours ecc.)?
We are in between playing Turkey and Russia right now. In three days we're going to Russia, and then there is a show in London. Then I'm touring with Anneke van Giersbergen in South America. It's just one or two festivals over the summer and a time over the summer to collect ourselves, to relax, to gather our strength and to do some new writing. Then, in the autumn, a natural machine will start, and a long tour will happen. I look forward to that, actually.
We know that you do acoustic tours with Anneke van Giersbergen and now I make you a question, do you think that in the future there will be a project or a collaboration with Anathema? I mean not only with your solo project…
We have talked about that, and she would be welcome because she is such a great person and such a great singer. So, she would be welcome. But, the fact is, we have a female vocalist in the band. You know what I mean? Lee has the voice for our style, so she's in the band. I did have ideas for Anneke to sing on the new record and she would have sounded beautiful. But Lee Douglas is there and she's committed and it wouldn't really be appropriate. But we certainly love Anneke very much. She has sung live with Anathema. We love her very much. I think she is a wonderful person and a really wonderful singer and a really good professional. Of course, it's a possibility.
So we're at end greet as you want our readers.
Thank you, my dear. Ciao and grazie.
Links
MySpace * Facebook * Twitter * Site
Independent Release
Review by Tony Cannella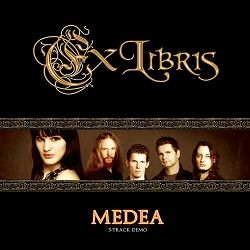 My first introduction to Holland's Ex Libris was on the Femme Metal compilation "Beauty and Brutality" with their excellent contribution "Destined". That song also appeared on their debut full-length which was released in 2008. Now this powerhouse, heavy, progressive band returns with a new 3-song 21-minute demo called "Medea". All three songs on "Medea" are in the 7-8 minute range and show Ex Libris at their best and give the listener a diverse look at the band. The opener "Medea" blasts off and has an almost thrash metal like feel to it. On the next track "Murderess in Me", the tempo is a bit slower but just as heavy, with hints of classic metal and some great operatic vocals from Dianne van Giersbergen (no relation to Anneke, I don't think). Even though Ex Libris has been described as Goth (isn't every metal band with a female singer, these days?) or symphonic metal, to me they sound closer to a technical progressive metal. They are heavier than your average prog metal band, but they play with an impressive amount of technicality and the songs are also well written and quite enjoyable. The 7-minute "Daughter of Corinth" brings "Medea" to an intense conclusion with a barrage of heavy riffs and Dianne's in-your-face vocals. Through these three songs presented on "Medea", Ex Libris shows where they are headed in the future. This is an excellent return to form from one of Holland's best up-and-coming bands.
Rating – 78/100
Tracklist
Medea

Murderess in Me

Daughter of Corinth
Line Up
Dianne van Giersbergen – Vocals

Paul van den Broek – Guitars

Koen Stam – Keyboards

Peter den Bakker – Bass

Joost van de Pas – Drums
Links
MySpace * ReverbNation * Facebook * Twitter * Site
6 color styles available:

Style switcher only on this demo version. Theme styles can be changed from Options page.