Browsing articles tagged with " grey"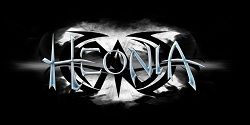 Interview by Lindz Riot
Progressive metal has finally started to emerge to the forefront for metal the past few years and finally from Lille, France we have Heonia! Breaking away from traditional metal and band styles, Marieke and Thomas wanted to create something new for metal without borders. Their debut release "Winsome Scar" is piece of mind for the metal head who is searching for something new and abstract while it sticks to strong metal roots. We are here with their powerful singer Marieke to hear Heonia's story.

I've listened to your newest release "Winsome Scar" and it's great stuff! It's very different from most metal but in a good way. How did Heonia come to be?

Thomas and I were in a band playing only covers before. When the band ended, we decided to create a new band playing its own songs and then, Heonia was born. The other members arrived from February to July 2006. And Cléo, our former bass guitar player, was the last one. In June 2009, Cléo quit the band and Christophe became the bass player of Heonia.

So how did you and Thomas come to agree on your sound and style? What is it like when you two write together? I think the style and sound of Heonia came quite naturally. This was the music we wanted to play. I'm not saying it has always been easy, each of us had to make concessions as, for example, Thomas is far more influenced by progressive metal than me but most of the time, our inspirations are the same. We don't really write together. We don't really write together. In general, one member of the band (more often Thomas) comes with an idea for a song and everyone works on it until we arrive to an almost definitive version. Then I start to write the lyrics that the music inspires me. For example, when I listened to the musical parts of "The Chase", I had immediately the feeling of someone running to save his life. From this came the idea of the lyrics of "The Chase". At the same time, I try to put the words on the music with the help of Damien and Thomas.

What was the whole experience of recording "Winsome Scar" like? Could you give us some background on the process and experience in the studio for Heonia?
The recording of "Winsome Scar" is one of my best memories with Heonia. And I think it's the same for all of us. Is there something better for an amateur musician to live like a professional during two weeks? During this period, I had only to think about how I will pass emotions through the lyrics of Heonia's songs. It was a really exciting period although it was quite hard because we had only two weeks to record the entire album.
So we recorded "Winsome Scar" in July 2009 at the studio Hangar à Son in the North of France. Then, during more than two months, we worked with Bertrand Charlet, the sound engineer, on the sound of the album and the mixing. In February, we went to l'Autre Studio near Paris to master the songs. Finally, we worked on the artwork with a professional from Evilcampbell.com. It has been a long process but each part was very exciting and interesting!
And what has your response been like so far to releasing the album? What have friends, family, and fans said?

We have had only good responses to "Winsome Scar" from friends, family and fans so far. We know that our songs are not perfect, it's a first album but people seem to appreciate our music and that's what is important. A surprising thing for us is that there is not only one song people prefer to the others. Some prefer "Broken Toys", for others it's "The Chase" or even "Mirror of Life".
So being from Lille, France, what is it like to live there? What is the music scene like?
The music scene and even more so the Metal scene is really active in the North of France even if the number of places where we can play is quite low.There are a lot of Female fronted Metal bands in Lille and we appreciate that the atmosphere between the bands is really good. I think we have played with almost all the Female fronted Metal bands of Lille and it has always been a great experience. We have a lot of fun together.
That's so awesome to hear! So from the time you began performing in 2007 how would you say Heonia's live performance has changed from then to now?

I think everybody is feeling better and better on stage. Sharing our music with people who came to see us is becoming easier as our number of shows grows. We feel free on stage so we can deliver a lot more energy and people seem to receive it well!
I noticed you have listed Heonia similar to Opeth and Epica on some websites. Have these band's styles really influenced Heonia?
The bands we have listed influence more or less Heonia. The members of the band have a wide range of influences and we can find them in a sense in Heonia. I think, musically, the biggest influence is Progressive Metal, so yeah, bands like Opeth… Concerning Epica, actually we are inspired by this kind of epic songs even if it's really tiny in our music. For my way of singing, I'm more influenced by bands like Lacuna Coil…
So for you Marieke, when did you become a singer and what is your musical background?

I started playing music at the age of 12 or 13 with clarinet so nothing really Metal!
With my Nirvana years I tried to learn guitar but I was not very good… At the same time, I've always sung in my bathroom, in my room… When I was 19, some friends of mine who were in a pop-rock band proposed me to become their second guitar player and to add some voices on their compositions. I was really, really shy and it was difficult for me to sing in public. But after some months, I became more confident and I was more the singer of the band than one of the guitar players…When this great experience ended, I decided to really learn singing and that's how I became a singer.
Where you in any previous bands before Heonia? What was it like?
As I said, I began in a pop-rock band of friends named BOD. We were playing covers of Placebo, Radiohead, Muse and some original songs too. It was really a funny period, we were really good friends with the same passion for music. After that, I tried several bands but we were not on the same wavelength. Then I found Chimeria, a cover band of Progressive Metal in which Thomas was the lead guitar player. We played together one year. When we decided to split off, as Thomas and I wanted to play our own compositions, we decided to create Heonia.

Who are some of your favourite singers and bands?
Wow! There's a lot! I will only site a few!
My favourite Metal singers are Cristina Scabbia (Lacuna Coil), Alissa White-Gluz (The Agonist), Serj Tankian (SOAD), Robb Flynn (Machine Head), Mikael Åkerfeldt (Opeth)…My favourite bands are Lacuna Coil, System of a down, Machine Head, To-Mera and also Diablo Swing Orchestra, The Agonist, Dirty Little Rabbits, Opeth… And for non-Metal Bands: Portishead, Björk…
Wicked! I like the added Trip hop element. Do you have any hobbies or side projects that you do either than music?

Actually, I'm finishing my PhD in Finance. I hope it will be my last year so I don't have much time for other projects. I play keys in a new death metal band with Thomas and Damien. I hope also to be part of a doom project this year but it's not sure at the moment.
Very cool! What is next for Heonia in 2011? What are some of your hopes for the future of the band?
In 2011, our aim is to promote "Winsome Scar" on stage perhaps in some music festivals we hope. We will also work on new songs, more powerful I think. We want to see a lot of head banging during our future shows!!! Our hope is to find a label or a distributor for "Winsome Star" in the future and to continue playing our own music on stage!
Well thanks for your time to do this interview Marieke! It was a pleasure and wishing you and Heonia all the best for 2011 and beyond.
Thanks a lot for this interview, I hope my English is not too bad… And thanks a lot for your support and for supporting Female fronted Metal scene!
Links
Label : SL Productions
Review by Luisa Mercier
Inspired by the E. A. Poe short novel of the same name, Grey November deliver us a monument devoted to the memory of funeral doom, nuanced with a romantic, decadent atmosphere that the writer himself would have liked. The opener "A Dull, Dark, and Soundless Day in the Autumn of the Year" is a synth-based track while the rain slowly set the mood for a grey autumn landscape. Then Marieke ethereal vocals kicks in gracing everything with a ghostly aura, while drums and guitars play their doomed dance. Spoken words from both male and female counterparts give an even more creepy vibe to the song. French language enhances the already inner elegance of the whole record, which is also partially sung in English. "Roderick Usher" has the typical doom pace, while Marieke and Cédric entwine their voices until the melancholic acoustic break, rain beaten and cold bitten. The silhouette of the Ushers haunted house is perfectly painted in the mind of the listener, completely covered in fog and gloominess. Thick guitars pave the ending of the song and their reverberating sound fills the air with mysteries. The following "Lady Usher" is the second longest track on the album. The first half is synth-driven, completely hopeless and sad, while the second leaves the listener aghast through whispers, spoken words, the rain and the wind. The outro is doom metal again and Marieke showcases her magnificent vocals. The fourth track is a short piece, full of sounds from a surrounding environment: the wind, an old door opening, steps on the stairs, drops falling from the ceiling. "Requiem" is a neoclassical instrumental only broken by a French spoken part and it works as intro for the title-track. Sixteen minutes long, it builds heavier and heavier, even some growl appear through the thunders and the ending has a sudden, obsessive black metal twist. Something you did not expect after a whole record so slowly paced. "Epilogue" closes the album; the first part is quite weird, full of electronic beats, it resembles an industrial song. Then it becomes neoclassical again, strangely peaceful with a slight restless feeling. Spoken parts and Marieke's singing creates a romantic atmosphere. The final minutes are completely made up of sounds taken from the surrounding of the house. Chaos and then the rain beating over the abandoned mansion. Not an easy-listening for sure, but if you love this kind of atmospehere you will love "The Fall of the House of Usher".
Rating – 80/100
Tracklist
A Dull, Dark, and Soundless Day in the Autumn of the Year

Roderick Usher

Lady Usher

Requiem

The Fall of the House of Usher


Epilogue
Line Up
Marieke Delanghe – Vocals


Cédric Seyssiecq – Music, vocals, lyrics, concept, artwork
Links
Interview by Ed MacLaren
Every once in a while you run across a promising band new band and you're instantly captivated by their sound, their creativity and their maturity. But most of all you can sense that intangible quality – something difficult to describe – that makes them unique and sets them apart. Ellyose is one of those bands. They ooze potential and bring a defiantly fresh take on gothic metal music. Femme Metal had the pleasure to speak to Ellyose vocalist Justine Daaé on recording their debut album "Théogyne", the struggles of an up-and-coming band and staying true to your musical vision.
Ellyose has the look and the sound to make a real musical impact on the French metal scene and beyond. What can you give some background of you and the band?
I myself have a classical background; I have studied classical music and singing at the conservatory in Paris and still am. At the age of 18, I started singing in some metal bands; it made me realize and understand several things: that I could never work with people handling music as leisurely entertainment and that, as I'm also a musician, I could never be only an interpreter, I needed to be very much involved in the writing process of the songs. It took me a few years to find partners who matched my musical personality and involvement and who didn't want to do music in an amateurish way. When I met Ghislain (bass player) in early 2009, I felt I found the right person to work with and that's when Ellyose began. Our guitarist Arnaud joined us 8 months later, after we released our 6-track-demo.
Ellyose has been together and performing for just over a year. What can people expect when they listen to Ellyose for the first time?
They can expect music loaded with arrangements mixing different types of musical influences among them classical (especially with the vocals) electronic and dance. It is very much a challenge to find the right way to make everything go well together to bring different emotions.
Ellyose is currently hard at work on its debut album "Théogyne". What's the recording process been like so far?
The hardest part is keeping the necessary distance to judge fairly our own songs – to be able to stand back and remain objective. In other words, keeping fresh ears after listening to parts of the songs a thousand times to find the perfect arrangement. It's very long hours spent in front of a computer with our instruments trying to catch emotions in a very rigorous way. It's exhausting but thrilling.
We can get a musical taste of Ellyose on your MySpace site and the posted tracks are excellent. What can we expect on "Théogyne"? Will the remaining songs be in the same vein or do you have some surprises in store?
It will be in the same vein as our eponymous track "Théogyne", meaning less of a metal tradition, moving away from symphonic or gothic metal towards electronic, techno, dance and trance. This approach takes the strength and power metal brings and contrasts it with classical arrangements and vocals. And this is what it's all about, violence and delicacy in one combined in music we want to sound aggressive and sensual.
Did you enter the studio with a specific idea of what you wanted the tracks to sound like or did everything get tossed out the window after you entered the studio and started to experiment?
We don't experiment in the studio – everything is fixed before in the finest detail. The time to experiment is during working sessions. In the studio, we focus on not forgetting what we perfected, on being good at our instruments, and making ourselves clear and understandable with the sound engineer about what we want.
There are many operatically trained vocalists in goth metal but your classical vocal style works very well with the industrial and electronic elements in Ellyose. And by combining that operatic approach with breathy whispers and spoken word segments, it creates a unique vocal perspective that stands out. How did this vocal style develop?
I like to mix different kinds of singing and make use of everything I can do with my voice in order not to sound monotone and bring different emotions to each song: something more intimate with the whispers, something more lyrical with the vocals. Unfortunately, I'm unable to do grunts! I wish I could! I'm amazed by classical singers like Floor Jansen (very recently) who can do it without damaging their voice. At least that's what she claims!
Your vocal background is in classical music. What is it about this vocal style that works so well with metal music?
To me, classical singing doesn't just work well with metal, it could work well with many other kinds of music. I've never understood why it is so unpopular or why it sticks only with classical or metal.
Do you ever perform in a traditional classical environment? Is that a musical goal of yours?
I still perform in a completely classical environment as part of my training at the conservatory. I also do chorus in operas. I have a deep passion for classical music and singing but obviously, I could never make a career in that environment plus classical music is just one facet of who I am. I'd rather be the crazy metal kind of girl.
Ellyose, while having a strong goth metal focus, also leans heavily towards industrial and electronic music. Is the future of metal going to be one where it assimilates different styles of music to stay fresh.
Metal has only been here for around 40 years so how will it sound in 100 years? I think it's fair to expect it will continue to evolve like it already has by assimilating different styles of music.
You've also been heavily involved with Grey November, an excellent ambient doom metal band, that released its debut album "D'Automne" back in 2008. What prompted you to change musical directions from the dark ambience of Grey November to forming a gothic industrial electronic metal band like Ellyose? It's a big change.
I don't actually write Grey November's music, I only write the vocal parts, so the project wasn't mine in the first place, I agreed to work with Cédric whose music and lyrics deeply moved me. As a result, I'm very proud of what we've done even though ambient doom is definitely not the kind of music I want to go along with. Ellyose is my own project with my bass player partner Ghislain Henry, I am the songwriter myself in close collaboration with him. Today it is my top priority. I wanted a band that was totally who I was and which sounded totally the way I liked. It's more personal.
Is Grey November still a viable outlet for your darker and more doomy creative tendencies? Will there be another Grey November project in the future?
I'm too busy with Ellyose for the moment to think of some other work sessions, but yes, I'd like to keep singing for Grey November in the future, I'm still a gothic music lover.

What are the musical and compositional differences in working with a band like Ellyose versus a band like Grey November?
The work is extremely different as far as Grey November is only a studio band, we've never planned to perform on stage so we've never recruited any session musicians and never had to go to rehearsals unlike Ellyose where we had to find other musicians and work for live shows. Many bands – regardless of what country they're from – choose to sing in English to supposedly maximize their potential audience. Your lyrics are sung in your native French. French works so well with your music and your vocal style (especially the spoken parts) that English would take away from the overall impact of Ellyose. Other successful French bands like Kells sing in French while Markize performs in English, French AND Russian. But is there a negative to that? Does the language you sing in have an impact on the success of a band and the audience they can reach?
First, thank you for saying French matches with our music, especially that you are not a francophone. The funny thing is that I feel that the ones who are more likely to be bothered by French are French people. I personally like to hear songs in a foreign language (especially German) but most people keep thinking English is either the prettiest language to fit music or that it widens the audience. My choice with Ellyose is to record a bilingual album with French and English, just like the way I practice both of them in my daily life. French brings something unusual and I like to go off the beaten track.
As someone who's been working the scene and developing your musical vision with increasing success, I'm sure you've run into a few roadblocks. What advice do you have for young bands trying to get their music out there?
Ellyose is a young band trying to get its music out there. If Ellyose succeeds, it will be thanks to our association with people aiming for the same goals. Music is teamwork as it also includes people providing the mixing, the production, the promotion, etc. The key thing would be surrounding yourself with bandmates who think the way you do. As well, choose the right people to collaborate with even though it could take some time to find them. Never lose patience.

How important is the Internet in developing and marketing new bands in the 21st century?
Internet is freedom; it allows you to choose one's own music. Other media imposes on us. Most bands couldn't live without the Internet. Its role is essential in developing and marketing a new band. (Famous) Last words?
"Ne fais pas attention à ce que dit la critique : on n'a jamais élevé une statue à un critique." (Jean Sibelius)

This is a French quotation meaning that no matter how harshly people may be bad-mouthing and criticizing others thinking they have an important role stating their opinion, they'd never be the ones statues are erected for. It's poetic way to say, "To hell with detractors!" Follow your own instincts and inspirations and never try to have unanimous backing.?
Links

Interview by Roberta Ilaria Rossi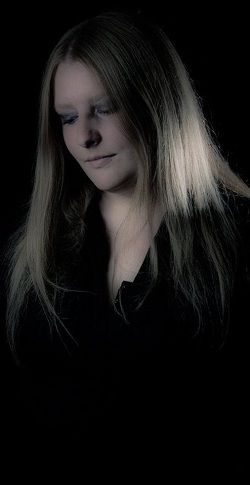 Unsettling. Enigmatic. Spooky. Claustrophobic. These are the proper words to best describe the new album of the French doom funeral project Grey November, here dealing with a crazy work that exceeds the limits of madness. "The Fall of the House of Usher", a concept album based on the short story by Edgar Allan Poe, is presented as a work that results in patches of balance, a work that takes the viewer to live a first-hand experience. In occasion of the official release, FM crew has had the pleasure of analyzing it together with the singer Marieke, who has brought us in a spooky and crazy trip…
Hi Marieke and welcome to Femme Metal.net. First of all, let me thank you for having stopped here and giving us a chance to have a chat with us. How are you doing?
Hello Femme Metal.net! First, we want to thank you for your interest in Grey November. I'm really pleased to answer the interview. I'm doing very well, thank you!
Grey November is a French dark romantic doom band, born in 1998, in France. Would you like to introduce yourself to those people who still don't know you and/or your band?
I think I am not the best person to talk about the origins of Grey November as I am not involved in this project since long. Grey November is a dark romantic doom band created by Cédric in 1998. Cédric discovered the dark romantic doom movement a long time ago and found it really emotionally powerful. He loves also a lot the authors of the Romantic Movement and the music of Grey November grew with the readings of Cédric. The music of Grey November shares the same themes: life, death, beauty.The dark romantic doom enables us to express an ideal of beauty and sadness or melancholy through the sound of the strings. The rhythms and the guitars had power to the feelings given by the melodies. To summarize, the music of Grey November aims at expressing sensitivity and passion with low rhythms and strong melodies.
Recently your album "The Fall of the House of Usher" has been released. The title, obviously, recalls Edgar Allan Poe and his short story that has the same title. The story tells about the loss of a young girl, Lady Madeleine, that is the sister of one of the two protagonists (Roderick Usher) and the story is based on one of the most essential elements of the story: the house! Poe wanted to represent the contrast between science and the occult, reason and superstition, between the human need for certainty and irrational phenomena that we can't explain. How come have you made this choice to "develop" your album?
As I said previously, Cédric has an immoderate love for the writers of the Romantic Movement. "The Fall of the House of Usher" became one of his favorite text a long time ago and the French translation of this text which is by Charles Baudelaire has really captured the essence of Poe's writing. After "D'automne", the previous release of Grey November, Cédric realized that he strongly wanted to work on the "Fall of the House of Usher". He decided to create an album based on this text in order to dive himself and the listener into this powerful short story. In addition, dark romantic doom is the perfect style of music to express such strong feelings as those given at the reading of the "Fall of the House of Usher". I arrived in the project later when Cédric had already decided to put this short story into music. I already knew the story of the "Fall of the House of Usher" and the work of Edgar Allan Poe and I had been really touched by his texts so I decided to get involved in the project when Cédric proposed it to me.
What is your relationship with everything that is decadent, moody? What is your relationship with the decay (the decadent movement)?
The work of Cédric is more linked to the Romantic Movement and romanticism in general: he wants to express himself freely through his music and to pass strong feelings and impressions to the listener. If I don't make mistake, the Decadent Movement appeared in the late 19th century and Charles Baudelaire is one of the writers of this movement. But I don't know enough about it and its links with the Romanticism to speak of the relationship between Grey November and Decadence.
How was it working for this album? I mean: working on the single tracks, the lyrics, the music itself, the arrangements…
Here, I will re-transcript what Cédric said since he is the one who wrote the entire album. "The first step in creating The Fall of the House of Usher was a pure musical approach. It was also the most exciting part for me. The challenge was, first, to compose the musical parts corresponding to the beginning of the story. I had to find the right tone, the rhythm and the atmosphere to fit each of the major themes of the novel. For this first part, I wrote mainly keys parts. Then I developped the musical parts, added arrangements… I concentrated on the coherence of each song's structure.Finally, the writing of the lyrics came with the recording of the instruments. At the very end, we worked on the melody and the phrasing of the lyrics.".
What was the most beautiful part in recording this album?
I'm not sure of what was the most beautiful part in the recording process. I had so much great moments working on the melodies of my parts; immerse myself in Cédric's songs, trying to feel like Lady Madeline while singing… The thing I find really extraordinary is that Cédric and I didn't know each other before starting working on this project. He went on my MySpace page and liked my voice so he sent me an email asking if I would have been interested in working with him. I listened to what he sent me and I liked it a lot, I tried to put some vocals on the first songs and he liked it also. That's how we decided to work together. During the recording process, we worked only by email sending each other ideas, first recordings and so on. So I found someone with, I think, the same sensitivity as me toward the work of Edgar Allan Poe and with whom it was really easy to work since we had the same view. I'm really proud that people seem to feel our emotions through the music of Grey November though we didn't know each other before this project. I'm not sure if I'm really clear…

As I've said, the album is related to Edgar Allan Poe's short story. Was it hard to work and to write the lyrics for the album?
It is true that it was not a little thing to try to write an album based on an Edgar Allan Poe novel. The novel itself is so well written in the typical flamboyant style of Poe. However the lyrics are in French and Cédric wrote them after composing the music, it enabled him to have a certain distance with the original text. Cédric was interested in a thematic and chronological approach of the text so he developed songs in a chronological way speaking first of the House, then of Roderick and after that of Madeline. He wrote on the mourning after Madeline's death and finally on the "Fall of the House of Usher".
Listening to the album, I felt so much drama and expressiveness. How did you decide playing the role of Lady Madeline? I'd like to remember that Madeline is a quite troubling character.
As I already explained, Cédric and I didn't know each other before the beginning of this project. He contacted me via MySpace. Since I really love reading Edgar Allan Poe's novels, when Cédric explained me his project, I was very interested and enthusiast. When I first listened to the music written by Cédric, I was sure I wanted to sing on it! In addition, it was quite a challenge for me to sing so emotional parts; I'm not really used to this kind of music. I've read the novel again several times and I tried to immerse in Madeline's feelings.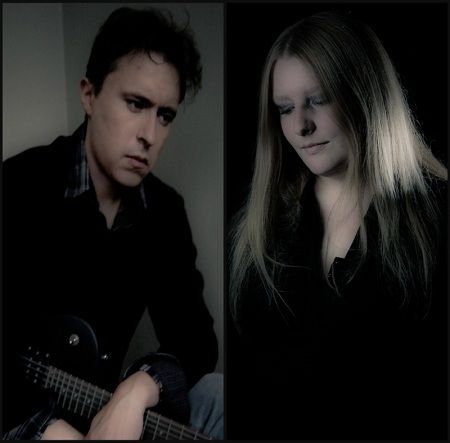 Marieke, I was particularly impressed by your voice, which results very expressive: you can give the songs that sense of drama, and why not, also that sense of melancholy. How do you manage to make all of this? What was your music education and/or the bands/singers that have inspired your musical growth?
It's true that, when people listen to the album, they say that I managed to express the melancholy and sorrow of Lady Madeline with my voice. I'm really proud that people can feel so many emotions while listening to this album. I don't know if I really succeeded or if people are kind with me when they tell me these things but it's true that I tried to put as many emotions as I could in my voice when I recorded the songs to serve the story, the music and the lyrics of Cédric. Concerning my musical education, I learned a little bit of music theory when I was young and began playing clarinet. After that, I tried to play guitar but it was definitely not for me. I began taking singing lessons about 10 years ago. I always sang but not really seriously. I began trying to improve my voice when I was in high school with singers like Alanis Morisette or Beth Gibbons (Portishead). Then, I began to listen to more and more Metal Music and I tried to sing on Lacuna Coil songs or Within Temptation songs. I even tried to sing Metallica with one of my previous bands…
When did you start to sing and to develop your passion for music?
I always had a passion for music. First as a listener, even when I was very young, I always listened to a lot of music (not always to good music…

). I began playing instruments when I was 13 I think. But since I was really shy, it took me a lot of time to have the courage to sing in front of other people. SoI have been in bands as a singer only since 10 years I think. Since 2006, I am part of a band called Heonia (www.heonia.fr) and, in this band, we decided to play only the songs we are writing. When I discovered that I was able to write my proper songs and to sing them, I think it made my passion for music grow even more!
The first song, "Pendant Toute Une Journée D'automne" ("A Dull, Dark, and Soundless Day in the Autumn of the Year"), is a gothic/doom track, that puts the listener in a sort of "atmospheric/dark" mood. It shows what the album is going to be. I'd like to define this album something that comes closest to being Funeral doom genre. Do you agree with this sentence?
From a literal point of view, it is true that Funeral doom could be a genre that corresponds to us. On the other hand, from a cultural point of view, funeral doom makes Cédric think of a cold and harsh British doom, like My Dying Bride. In Grey November, keys have a lot more importance than in the funeral doom genre. That's why the style dark romantic doom is what we think is the most appropriate to describe our music. With the adjective "romantic", it embodies the tragic and sensuous dimension brought by the string ensembles in our music.
In my opinion, the best track of this album is "Lady Usher". It's what I'd define "romantic doom". The songs opens with a instrumental intro, and your soft voice becomes more powerful/whispered, as if you were really Lady Madeline. How was playing this role?
Actually, I was quite tense before the beginning of the recording of this song. I knew it would be a very emotional song. So I tried to enter in this character and feel like her to sing with all her sorrow and languor. It was quite moving for me but I really enjoyed recording this song.
I've noticed that the songs are quite "long". What could you tell about the length of the tracks? Why have you decided to create so long pieces for this album?
The songs were built naturally, following the story and its atmosphere. It's certainly what brought Cédric to write long pieces. The languidness of the novel, the long descriptions of the sceneries, the way the author describes the characters' mood, the characters who are extremely hesitant to act instead of thinking, all of these characteristics of the novel favored the writing of long songs. In addition, Cédric loves to construct languid atmospheres and deeply loves Poe's novel so it is also perhaps an explanation for such long pieces in the album.
I think that it's a good doom album and I think that, if Poe were still alive, he would be pleased about you, your work, what you and Cedric have made this work in music. What's the real meaning of "The Fall of the House of Usher" for you?
I leave here the world to Cédric : "The topics covered in "The Fall of the House of Usher" are extremely numerous; according to us, far away from the academic considerations, the interest of the history does not appear in the opposition between science and the occult, or in dubious oedipal considerations, but in the metaphor of the glance of the main character on its own decline, on its immutable decrepitude and sovereign death. Roderick and Madeline are twins and, through the whole story, Roderick sees himself dying and wasting away when her sister joined the tomb, he feels himself rushing to the end of its own destruction, the collapse ofits family, his condition relentlessly promised to nothingness. This story is for us the story of as a lucid man confronting to the spectacle of his inescapable human condition, of his destiny and his death… Similarly, the house is the epitome of the history of the family, his state of decrepitude is the image of an absurd entelechy, in which the heritage, the family, the offspring can be no outlet, no metaphysical consolation: the end of everything. The story is just an introspection, a minor movement sublimated by the prose of Poe. It is true that there were many reasons to be hung-up by the original text of Poe and his flamboyant style. But our words have been drafted in French, and after the process of composing music, and this could well afford a certain distance. Cedric was interested in an approach in both a thematic and a chronological order of the text, by developing successively songs on the house of usher, on the character of Roderick, on that of Madeline. Over the period of mourning following his death, then the Fall of the House of Usher, finally…".
What is your own opinion about Doom and all its subgenres?
I am absolutely not a specialist of doom music. I really like the way emotions are brought to the audience by this kind of music. I think it's one of the Metal subgenres which is the most emotionally powerful. Apart from that, I don't really have an opinion on this genre which I am not really used to listen to.
Is there something new, now, for Grey November?
Cédric is now working on a new project for Grey November but we can't say more for the moment. Everyone interested can follow the news on our facebook page: https://www.facebook.com/#!/greynovember
Ok, thank you so much Marieke for the nice chat. You have the chance to speak to Femme Metal users and Grey November fans. Is there something you would like to say?
Thank you very much for this interview! I know it took me a lot of time to answer these questions and I apologize for that. What do I have to say to Femme Metal users and Grey November fans? First thank you very much for reading this interview, supporting Grey November and listening to our music!! And finally, keep listening and discovering little bands, they deserve it!
Links
Label : Twilight Zone Records
Review by Tony Cannella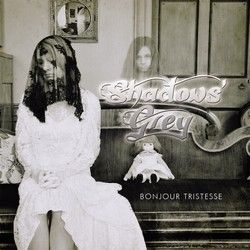 Austria's Melancholic Gothic Metallers Shadows' Grey was born in 2007 under the banner Scargod. After releasing an obscure demo the band re-emerged with their new moniker Shadows' Grey and has just unleashed their full-length debut "Bonjour Tristesse" on the unsuspecting metal populace. In addition to the well played Gothic Metal slant that Shadows' Grey excels at, the band also manages to incorporate a bit of a prog influence as well. "Bonjour Tristesse" features 12-songs and 60-minutes worth of music. Throughout the CD Shadows' Grey showcases three distinctively different vocal styles. First you have Martina Penzenauer's Cristina Scabbia-esque vocals in combination with two male singers, one with a clean style and the other a more, aggressive, angry approach. The opening track "Cold" starts off with piano and a slow tempo and the clean vocals of Martina before the track really gets heavy and male vocals that are on the more extreme side join in. For the most part "Cold" keeps a steady, driving mid-tempo pace throughout and is a solid opener. The next track "I Search For Your Hand" opens with a great riff that remains consistent throughout the song, that combined with a great melody makes this one of the highlights for me. "Hurt" starts off as a ballad, before changing tempos several times and the three vocal styles all come together on this song. "Gone" is up next and features a nice chorus that you could hum along to. "Worlds Collapse" highlights Martina's vocals exclusively. One of the more interesting songs is the acoustic and orchestral "The Promise" that showcases the clean male vocals. Other highlights include: "Lust", "Broken", the 8-minute "Love Is Suicide" and the powerful final number "Scargod" (the bands former namesake) which develops into an all out band jam near the end. I wasn't sure what to expect with "Bonjour Tristesse" but after one listen it became clear to me that Shadows' Grey are not 'just another Goth band'. By incorporating more variety and nuances than your average Gothic Metal band, Shadows' Grey manages to keep things interesting.
Rating – 90/100
Tracklist
Cold
I Search For Your Hand
Hurt
Gone
Worlds Collapse
The Promise
Broken
Lust
Love Is Suicide
Farewell
Unlike
Scargod
Line Up
Martina Penzenauer – Vocals
Albert Gruber – Vocals
Dominik Sebastian – Guitar & Programming
Martin Moser – Bass,Vocals & Programming
Links
6 color styles available:

Style switcher only on this demo version. Theme styles can be changed from Options page.