Browsing articles tagged with " ground"
Independent Release
Review by Tony Cannella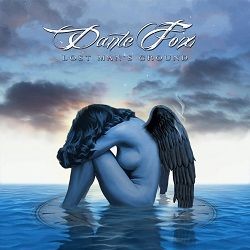 Ever since their debut album was released in 1996, Dante Fox has always stood for high quality AOR/hard rock. Even when this style of music wasn't fashionable (is AOR ever fashionable?) the band has never strayed from their signature approach. There's a lot to be said for that. With their latest album, "Lost Man's Ground", Dante Fox doesn't stray too much from their formula, and that's a good thing.
"Lost Man's Ground" consists of 8-songs and 43-minutes worth of infectious and melodic hard rock music. The catchy, rocking number "Who Stole the Innocence" gets us started and it has a huge "Rainbow in the Dark" by Dio vibe. Continue reading »
Interview by Ed MacLaren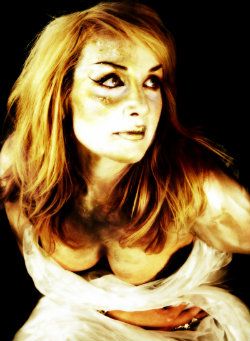 Since the mid-1990s, The Dreamside have entertained fans across the world with their unique musical vision: gothic, metal and dance music combined to create a singular sound and emotional point of view. With their new album "Lunar Nature", The Dreamside continues to push the musical envelope and prove without a doubt they're still as relevant and influential as ever. Vocalist/writer/producer Kemi Vita talks with Femme Metal about "Lunar Nature" and reflect on 15 years in music.
"Lunar Nature" retains many of the electronic elements of your previous efforts but the overall sound is more metal with a cleaner and a definitely more biting sound: much less ethereal. What was the evolution of "Lunar Nature" – especially when it comes after the "13th Chapter" CD of dance remixes?
The evolution of "Lunar Nature" took a time span of around four years and in that time a lot happened. It's a bit more rock than previous albums, also because we like the live feeling of the new material. Songs like "Higher Ground", for instance, are great to play live. However, if you get into the album as a whole you will experience much of our music in a more ethereal way. Songs such as "Hush" or "Willing to Learn" are good examples. The dance remixes of "13th Chapter" are a continuous thing of The Dreamside since we always collaborated with other bands and artists and released these kind of dance mixes in the past and most likely in the future. The Dreamside was and will always be a band full of diversity.
The cleaner production on "Lunar Nature" has brought your vocals much more up front in the mix. That vocal focus really benefits the overall feel of the music. How did you approach your vocals with this CD?
We always considered the voice as the most important instrument within our music. We did use different tube microphones and outboards for the various needs of the different songs but also my technique changes for different songs. Over the whole we tried to make the arrangements and the production clearer and leave out anything that would not feature the song as a whole. We usually record all ideas and do a selection in the final mix. Furthermore, I am as open as I can when singing and this intimacy is a red line though out the vocal recordings.
When you listen to the early CDs you can hear that your voice has changed dramatically. It's stronger with clear highs and a menacing and dark low end. Did your voice develop as you became more experienced or were you trying to vocally reflect the changes in the band's music?
I think that here you have already given the answers since it's a mixture of those two elements. With the years I gained a lot of experience and learned so much about the qualities and limitations of my voice. Nevertheless, I also still let my voice go free on the music; the tunes, songs and music trigger my inspiration and therefore my voice. Also, because Roman and I write the music together, music and voices go hand-in-hand from the start of each composition.
What do you think when you listen to your early vocal performances?
Well, I am very critical about myself so I always strive to improve. However, when you put things in perspective, I think my early performances in their own time and space always came from the core. I am proud of all of them.
Back in the mid-1990s when The Dreamside began there were comparatively fewer female singers in the genre than now. Who were your vocal inspirations? Are there any current vocalists that you admire right now?
Yes, there you are hitting a clear point – there were a lot less female singers indeed! I must admit that I listened more to bands with male vocalists but some of my female vocal inspirations were Stevie Nicks, Siouxie, Liz Frasier, Lisa Gerrard and Tori Amos. About your question of recent vocalists, I cannot see the voice without the content. This is one of the reasons that mostly I am not such a fan of highly studied voices. I like artists who are over the whole involved in their art, so I have a lot of respect for the innovation of Bjork; I like the rawnessand sincerity in the music and voices of PJ-Harvey and of Melissa Auf der Maur. Amy Lee has also done some great stuff.
The Dreamside has been going strong for 15 years and the music keeps improving with each release. To what do you owe your longevity?
It's the fact that our music comes from deep within and has to find its way out in the open! In the past, we got ripped off far too often and the fact that The Dreamside survived its hardships is actually something "supernatural" as a matter of speech.
Musically, the band has also changed dramatically over the years. How important is it to develop your sound? Is there a need to stay "current" or is it more important to stay true to your musical vision?
To us it's truly remarkable that a great majority of our fans feel and see a clear line in the diversity of our music. They dance on a remix, are romantic with the love songs, are letting go their tears at some ballads and rock with the heavier songs. They call it The Dreamside and after 15 years they know what they can expect from us. Critics and journalists always seem to question the evolution we were going through and in a way I certainly understand that since purely listening to music differs from reviewing and categorizing music. However I believe that our sound became better through the years and we are grateful that this is appreciated. We stay true to our belief in the naturally growing of our musical vision, the challenges that come along and the development of what we create – like we do in many aspects of our lives.
The Dreamside has leaned much more in the metal direction with "Spin Moon Magic" and "Lunar Nature" but split the time between CDs with a collection of dance remixes on "Chapter 13th". The band definitely has a love for both metal and dance music. How do you reconcile the differences between the two genres?
The Dreamside always was a band full of diversity and we are always looking to improve our sound and be open for new inspirations. It's not common in the metal scene to do remixes and we are lucky with The Dreamside that we have the opportunity to combine the best of all styles and create our very own thing. We consider this as a pillar of what we do.
The Dreamside is one of the standard-bearing gothic metal bands. What do you think of the current scene and how has it progressed since The Dreamside debuted in the mid-1990s?
Well, we plan to play some festivals this season and we got some invitations from overseas. But I think that this year we mainly play in Europe, Germany and Holland.
What can we expect to see on stage?
The Dreamside loves to play live and it's always an explosion of energy. I am happy to introduce a new band member who comes in with the guitar section, Louis Buurman. Although he helps to underline the heaviness of the songs when playing live, we include some very sensitive moments in our shows. There is always a sense of magic when we play live and I am very proud of our audience, the crew and our band. We like to give the people always something "extra" with the performance, the sound, the light and our outfits, etc. I would say, just come and find out.
How do your long-time fans respond to The Dreamside's evolution over the years? Do you see many of your original fans at your current shows?
The Dreamside fans respond very positive to the development we've been through. They also know that we will keep on making different songs so whatever they prefer about The Dreamside will be something with a similar vibe and hopefully even better. Yes, we get many reactions and visitors who followed us since the early days. It warms my heart to know that they come along for our long trip. Many let me know that our music really touched their being and helped to make a change for the better in their lives. That is a beautiful thing so we keep the dream alive and rocking along the way.
Latest Multimedia
Links
MySpace * Facebook * Twitter * Site
Label : Casket Music
Review by Tony Cannella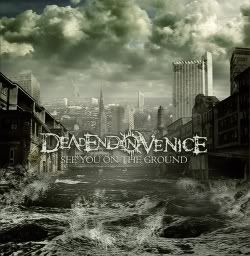 Germany's Deadend in Venice combine melodic Death Metal with old school Thrash riffs to create a 9-song, 32-minute powerhouse of a debut, that hits you hard, fast and straight between the eyes, never wasting time before reaching its conclusion. The band features the duel lead vocals of clean female singer Annabell Klein and the more aggressive style of Christian Litzba. Comparisons are sure to be drawn to another band that excels at melodic death, namely Arch Enemy. Those similarities are there, but the old school thrash influences also surface throughout the debut, which is titled "See You on the Ground". The fact that "See You on the Ground" clocks in at a brisk 32-minutes means that there is very little wasted moments on the album. From the ferocity of the opening track "Hate Sweet Hate", Deadend in Venice know only one direction and that is full-on heaviness. The duel vocals of Annabell and Christian are well done goes along with the Death/Thrash style riffs very well. The power riffing opens the next track "Personal Decay". The melodicism that this band is capable of is on full display here, primarily with the vocals of Annabell. Some of the guitar riffs and the way songs are presented brings me back to 80s style Thrash Metal, a perfect example of this is the 3rd track "Brain Execution". Other highlights include: "War", "Long Way Home", "The Monkey in My Closet", "Dirty Little Princess" and the great album closer "Tomorrow Never Comes". I never expected what awaited me when I put on "See You on the Ground". Deadend in Venice has delivered a solid, no compromising, aggressive, adrenaline filled debut that never fails to impressive throughout it's all too short playing time.

Rating – 90/100
Tracklist
Hate Sweet Hate

Personal Decay

Brain Execution

War

Long Way Home

Last Chances

The Monkey in My Closet

Dirty Little Princess

Tomorrow Never Comes
Line Up
Annabell Klein – Vocals

Christian Litzba – Vocals

Kevin Klein – Guitars

Tim Schmidtke – Guitars

Andreas Ackermann – Bass

Frank Koppe – Drums
Links
MySpace * ReverbNation * Facebook * Twitter * Site
6 color styles available:

Style switcher only on this demo version. Theme styles can be changed from Options page.