Browsing articles tagged with " growl"
Independent Release
Review by Tony Cannella
From Sweden, Zephyra released their first demo, "Behave" in 2010 and followed that up two years later with the EP "First Blood". Now they return with their new EP "Kampaglod". Zephyra plays some aggressive and brutal heavy metal and frontwoman Åsa Netterbrant has a powerful voice and is a force to be reckoned with. Åsa is equally effective using her husky, growling vocals as she is with her clean singing voice. Both styles are on display throughout the 29-minute disc.
"Route 611" is a pounding opener and gets things going full force. Songs like "Forced Family", "Pessimist" and "Release My Anger" are all strong. Continue reading »
Label: Great Dane Records/Season of Mist
Review by Luisa Mercier
"Semeïon" dates back to 2008 and it is the second full-length effort by the French band Dylath-Leen. Their music is often described as melodic death metal or atmospheric death metal. I assume that both can be suitable definitions, since they have their foundation in melodic death but their sound involves melodic gitar riffs and symphony.  Dylath-Leen is even more unique in their sound because they have two vocalists; both of them provide growling vocals. This could seem useles, but in the band it works pretty well because one growler is a man (Igor Landorique) and the other is the female vocalist (Kathy Coupez), who also provides some clean vocals, quite ethereal ones I have to say, in some songs (as in "Adoring Wounds"). Continue reading »
Independent Release
Review by Tony Cannella
Hailing from Sweden, the female fronted power metal band Zephyra released their debut demo "Behave" a few years ago. It was pretty average if you ask me. Their debut EP "First Blood" has just been released and it is well above average – in fact, I would say that it is pretty darn good and shows the progress this band has made since their demo.
The opener, "Undone" really gets the ball rolling with some classic style metal riffs. Lead vocalist Asa Netterbranf has two distinctive vocal styles which she shows off throughout the 24-minute EP. Her main style is a clean technique, but she also uses a growling style that is quite effective as well. "Loyalty" is next and comes crashing through before slowing down the tempo a bit and it turns into a moody mid-tempo metal track. "Are You Really Blessed" is another melodic track the type of which Zephyra does very well. Continue reading »
Independent Release
Review by Tony Cannella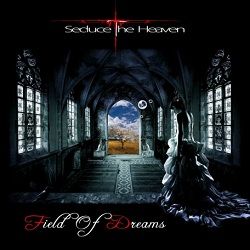 2013 could be a big year for the Greek melodic thrash, death metal band Seduce the Heaven. In 2011 the band released a well received 5-song promo CD, now the band has finally released their full-length debut album "Field of Dreams".
Seduce the Heaven utilizes the duel vocals from Marios Mizo (male growls) and Elina Laivera on clean female vocals. They use these styles as well as – if not better – than most bands. The songs are aggressive, but not so aggressive that they are unlistenable.
Elina is excellent and the chemistry she shares with Marios is one of the main highlights for me. Some highlights include: "Reflection", "Leave Me Alone" and the wonderfully, non-stop energy of "Field of Dreams". Those are just some key examples, some other favorites are: "Illusive Light" and "Falling". From the word go, "Field of Dreams" is a relentless exorcise in aggressive, yet melodic and beautifully crafted songs. I was so impressed by their promo CD and saw a lot of promise in Seduce the Heaven; with "Field of Dreams", that promise has been fully realized.
Label : Illusionary Records
Review by Davide Torresan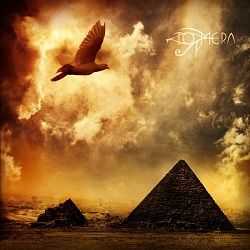 Do you want the truth? When they gave me this album to review and I was sure it would be a "Delusions 2.0″. I expected it to be a real drag, progressive metal with a high rate of technical skills. I noticed the length of each songs and I was sure that I would be bored to death, like after listening to "Delusions". At first I appreciated it when it came out, but then I realized that it was too long and tedious.
I thought the same thing of this "Exile", the 3rd To-Mera's album. I was wrong about the new work of the British band led by the beautiful and charismatic Julie Kiss. Forgive me Metal God for I have sinned. Compared to "Delusions", in this album they have lightened the songs, making them more straightforward. You can realize that, listening to the first real song, "The Illusionist". They continue to use time changes, keyboard inserts, dreamy piano melodies and crazy accelerations. The Jazz parts are a constant, but they are not placed randomly. The production is better and clear compared to previous albums. Julie's voice is more powerful than ever before. Indeed, the instruments covered her voice, but now things have changed for the better.
"The Descent" has the craziest keyboard inserts of the whole album. With growl, the real surprise of "Exile", they will make you a jump out of your chair. The end of the song is in charge of piano and strings. I could tell you of the 70′s prog influences of "Deep Inside", or the wonderful voice of Julie in "Broken", but the last three songs are simply fan-ta-stic! Continue reading »
6 color styles available:

Style switcher only on this demo version. Theme styles can be changed from Options page.