Browsing articles tagged with " guest"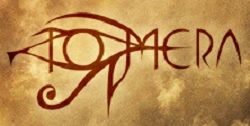 Interview by Alessandra Cognetta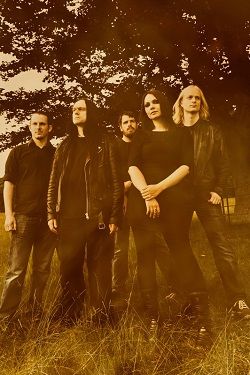 One of the most varied and well-crafted albums of 2012, To-Mera's "Exile" has already been praised in our "Reviews" section and is definitely one of the best records from last year. We took the chance and got in touch with lead vocalist and original founder member Julie Kiss to ask her some questions about the band, her career, Egyptology (!) and the current state of the music industry. Scroll below and dive in to read more!
Hello and welcome, Julie! First of all, a belated wish for a Happy New Year from Femme Metal! How are you and how has 2012 been for To-Mera?
Thanks, likewise. I'm great thank you, life is good right now. As you know, To-Mera have recorded a new album so it's been pretty exciting. All the more so because the album almost never got made… Then when it did, we recorded and produced it all ourselves which was a very new but immensely rewarding experience.
To-Mera's latest effort, "Exile", is a blessing for the ears and an infinite source of surprises (definitely one of my favourite albums of 2012, and I swear I'm a neutral party!). There's plenty of reviews to read around, but if you had to review it by yourself, track by track, from the point of view of someone who saw the record come to life, what would you write?
I think I would refuse unless I had a lot of time on my hands

there is so much going on but the songs are all connected: they follow a plunge into a deep dark place that ends in a sort of spiritual enlightenment… Continue reading »
Label : Inner Wound Recordings
Review by Tony Cannella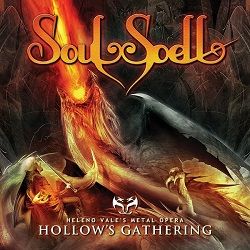 Soulspell is the all-star metal opera brainchild of Brazilian drummer Heleno Vale. The project got off the ground in 2007 with "Soulspell" an album that represented part I in the metal opera. It was soon after followed by Part II called "The Labyrinth of Truths". Now this all star metal project is back with Part III "Hollow's Gathering".
First of all Heleno Vale has done a great job in assembling some hugely talented musicians for "Hollow's Gathering" as he has on the previous albums. Next are the lyrics. You can check out the story on the official web site, but Heleno has written an incredibly detailed and complex story with each singer/musician playing a part. Third and most important is the songs. "Hollow's Gathering" had me wanting to listen again and again. The songs are well written and range from pounding classic metal style numbers, prog, ballads, power metal and symphonic metal. Starting with the 9-minute title song, this really is an album that is unrelenting –several singers can be heard on this monstrous opener. Continue reading »
Label : Southern Lord
Review by Luisa Mercier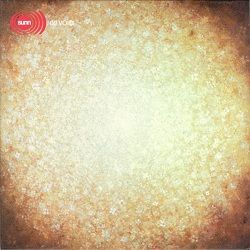 I have to admit that, before listening to this record, I had always heard talking about Sunn O))) as a band with a certain esoteric feeling around, like something mysterious and really hard to grasp. So I never really tried to listen their material until this reissue came to my working desk. I have to say that it took a while to adjust to their work, since it is absolutely beyond all the boundaries of what we usually call "music".
"ØØ Void" is their first full-length release and it was composed around 2000. Now this record has acquired the status of "cult album" and Southern Lord Recordings is re-issueing it with a different and evocative cover artwork. It suits much better the content than the original, in my opinion. At that time the band featured Stephen O'Malley and Greg Anderson, and on this release they were joined by Stuart Dahlquist (Goatsnake, Burning Witch), Petra Haden (violin, vocals) and Pete Stahl. Their tunes are completely deprived of any hint of melody or rhytmn and are built over very long guitar riffs, resembling a series of reverberations. The opener "Richard" was written by Dahquist and it is a 14-minute track based on riffs only. Despite the apparent heavyness and gloominess, the song has an extraordinary calming and alienating effect. It feels like floating, it is almost impossible to think to the material world around us until its end. Quite a dichotomy, to say the least. These are sensations that usually I got with ambient, chill-out music and this is really the opposite of it. Continue reading »
Label : SPV/Steamhammer
Review by Tony Cannella
The U.K. progressive rock outfit Touchstone's second full-length album "Wintercoast" was originally released in 2009. Now, thanks to SPV it has received the re-issue treatment. Two live bonus tracks complete this 80-minute journey of classy, melodic, progressive rock. This was the second album to feature Kim Seviour and she is fitting in quite nicely at this point and has become firmly entrenched as the female voice of Touchstone. Her style meshes nicely with the David Gilmour/Roger Waters-esque vocals of keyboardist Rob Cottingham.
"Wintercoast" starts with a "Prelude" featuring narration from world renowned actor Jeremy Irons. This is a great starting point and segues into the epic "Wintercoast". It's somewhat of a rarity when the longest song opens an album but this 11-minute track is a great choice. Throughout the album there are plenty of shifts in tempos and atmosphere. From the Van Halen-ish opening guitar riff of "Strange Days" to the moody "Original Sin", there is a little bit of everything. Other highlights include: "Voices", "Solace" (a great, haunting ballad), the symphonic prog of "Line in the Sand" and the two part opus "The Witness Part I and II". "Wintercoast" is concluded with two live songs "Shadow" and "Joker in the Pack" raps things up nicely. Out of all of their albums, I think "Wintercoast" may be their most ambitious and therefore challenging albums to listen to, but once it is allowed to grow, "Wintercoast" fits right in there with the rest of the Touchstone catalog. Continue reading »
Label : Alfa Matrix
Review by Luisa Mercier
The Belgian act Psy'aviah releases its fourth record and they once more deliver us their eclectic style, blending laid-back moody piano songs, upbeat techno-rave, dark elektro and female fronted EBM-pop.  As you might have thought, the album is quite varied.  The highlight is definetely "Ok", a moody piano-based song which has been also chosen to shot an emotional video. You may find it on YouTube. The following "Nouveau Quiche" features two guests, MC Dééjoohcéé and Thomas C Beerten, who lend to the song an electro-rap feeling.
The other collaborations are found on "Deep Dark Desire" (feat. The Swedish singer Kari Berg) who graces the track with dark, melodic vocals and on the closing song "Home", featuring Lis van De Akker. You can also find more up-beat moments as in "Human Garbage" or the virulent "Virtual Gods" which offer some techno moments. Continue reading »
6 color styles available:

Style switcher only on this demo version. Theme styles can be changed from Options page.