Browsing articles tagged with " guitarist"

Interview by Tony Cannella
As she enters into her 30th year as a recording artist, Doro Pesch shows no signs of slowing down. In fact, she continues to be one of the hardest working and driven musicians in all of rock, yet through it all she remains one of the nicest and down-to-earth people you will ever meet. With her new album "Raise Your Fist" being her most successful in years, Doro is gearing up for a busy 2013 and beyond. That is good enough reason to catch up with the metal queen and get low down on what lies ahead.
You were recently on tour in Europe for about a month before Christmas. How were the shows?
Yeah, we were in Germany, England, France, Czech Republic, Belgium, The Netherlands. Everybody was singing along, getting so excited. I really felt the new songs sounded awesome. The tour was mostly so out. 3 or 4 gigs were 99% full and all the other gigs were sold out. As we went on with the tour, every day we had some new news about shows selling out. It was great, so I think the record did really well and that was one of the reasons why there were so many people at the concerts. The whole tour was, I think the best tour we did in, oh god, I don't know in how many years. Playing packed places that's always so, so great. I hope when we do the American tour people will be just as excited, I'm so looking forward to it. But Yeah, I think the album was totally embraced by the fans and sometimes I saw some comments on the internet saying 'you guys don't play enough of the new album' and I didn't expect that because usually everybody wants to hear all of the classics. We did a set list where we combined all of the best songs from each album, but then sometimes we played more of the new record. In the States it came out a little later than in Europe and it made the billboard charts at number 64. I tell you, it moved me to tears, I was so happy to hear that, because you know how much America means to me, and that was the icing on the cake.  Continue reading »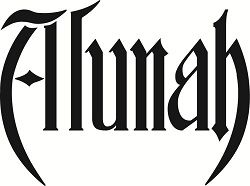 Interview by Alessandra Cognetta
Soph Day is the lead singer and guitarist for the English doom metallers Alunah. With two albums released and an upcoming European tour in 2013 we took the chance to have a nice chat with her about the band, the music, vinyl vs digital and more. If you're into doom, check out their work ("White Hoarhound" is already out and is getting a special vinyl edition very soon!), you definitely won't be disappointed.
Hello and welcome to Femme Metal, Soph!  It's a pleasure to have you here and feature Alunah on the 'zine. Let's start off with the big news: you recently signed with no other than Napalm Records / Spinning Goblin Productions! A limited edition vinyl is going to be released in mid January. So, how did you guys get to such an important deal and what was the reaction to the news?
Hello guys, thanks for having me! Yeah we're very happy to be working with Austrian label Napalm Records and their sub company Spinning Goblin Productions. The label is very important in terms of metal, and more recently in terms of stoner and doom metal with the likes of artists such as Monster Magnet, Brant Bjork, Karma to Burn and Candlemass. It's because of these artists that we came to be familiar with the label, and sitting amongst our musical inspirations is a dream come true. We released our debut album "Call of Avernus" on Catacomb Records which is run by myself and our guitarist Dave – so self-released really. "White Hoarhound", our second album was released on PsycheDOOMelic Records, another well respected Austrian label which we are proud to be a part of. Napalm Records will be releasing "White Hoarhound" on limited edition green vinyl and white vinyl, we basically sent it over to them for consideration and they got in touch, we couldn't be happier. Our PR Company Platinum PR also did an amazing job in getting us European press, which helped our profile over there greatly. The vinyl will be released on 25th January 2013, and pre-orders are available now from the label.
Music has evolved greatly throughout the years, and technological innovation definitely played a big role in the process. We've seen devices come and go in the blink of an eye. But vinyls seem to be willing to survive the change. Why is that? What is, in your opinion, their value and what do you think about digital music and the billion formats that are currently available?
You get a completely different listening experience with vinyl than you do with any other kind of format. I'm a graphic designer so being able to see the artwork up close is important for me. I remember when I was 14 years old listening to my mom's copy of Electric Light Orchestra's "Out of the Blue" for the first time. Staring into the amazing spaceship artwork and hearing this (for me) new sound blew me away, it gave me a whole new musical experience. In the 60s, especially with psychedelic bands such as The Grateful Dead and 13th Floor Elevators, the artwork was such an important part of the music, and that's been passed onto the stoner, doom and psychedelic scenes. It's definitely something we try to do with Alunah – make the artwork part of the music. With vinyl, the complete package is a piece of art, from the artwork and the way the sleeve folds out, to the colour of the vinyl and the warm sound and crackle of the music itself – it's precious and means different things to different people. Also, my heart is rooted in the 60′s and the 70′s, so for me, my favourite albums of all time were meant for listening to on vinyl, and this is how they are best listened to. The first bands I heard on vinyl were Deep Purple, Electric Light Orchestra and T-Rex, I'm not sure I would feel the same about those recordings now if I had first heard them on mp3. However, if you live a life of convenience where you require music on the go as opposed to sitting down and drinking it all in, then digital music is great! I don't actually own an mp3 player, but I have a Spotify account and racks upon racks of CDs. If I come across a great band or musician through Spotify, I'll buy their album, and I've found so many bands this way. I would never choose to download the album and listen to it on an mp3 player, but I suppose if I had to take public transport or work outside etc. then I definitely would. Nowadays people have more choice as to how they listen to music, and that can only be a good thing, you can wake with music, spend all day with music and go to sleep with music… what's better than that? Continue reading »
In exclusive for Femme Metal Webzine, Italian Symphonic Metal band SILENT OPERA offers some stills from the upcoming videoclip "Symphony of Time" that will be released on February. As always we recommend to follow and like the band on Facebook for update.
This week director and guitarist Rain (you can see him pictured in the backstage) introduce for us the next stills releasing the following statement :  Continue reading »
Label : Adalruna
Review by Tony Cannella
Whether you like the avant-garde metal band Therion or you don't, there is no denying that they have done things their own way since they were founded by Christofer Johnsson in 1987. Going back to their debut EP "Time Shall Tell" in 1991, Therion has morphed from a Death Metal band to an experimental symphonic metal juggernaut and with their latest opus "Les Fleurs Du Mal", the band marches on. 2012 marks the 25th anniversary of Therion and "Les Fleurs Du Mal" is part of commemorating such a milestone. The album title is based on Charles Baudelaire's writings and poems and the title "Les Fleurs Du Mal" (English translation is "Flowers of Evil") is the title of a collection of poems from Charles Baudelaire. Therion's avant-garde approach is happily intact throughout this 15-song 45-minute effort. As always Christofer Johnsson has surrounded himself with some top tier musical talent, including vocalists Lori Lewis (she sounds amazing as always) and metal veteran Thomas Vikström. Some of the strongest moments are: "Poupee De Cire, Poupee De Son", "Initials B.B.", the hypnotic "Mon Amour, Mon Ami" and "Lilith". The whole thing is quite grandiose and is simply huge in sound and scope. One thing Therion has proven over the years is that they are not afraid to take chances and they do exactly what they want. For better or worse, "Les Fleurs Du Mal" is another shining example of this.
Rating – 83/100
Tracklist
Poupee De Cire, Poupee De Son

Une Fleur Dans Le Coeur

Initials B.B.

Mon Amour, Mon Ami

Polichinelle

La Maritza

Soeur Angelique

Dis-Moi Poupee

Lilith

En Alabama

Wahala Manitou

Je n'ai Besoin Que De Tendresse

La Licorne D'or

J'ai le mal de Toi

Poupee De Cire, Poupee De Son
Line Up
Thomas Vikström – Vocals

Lori Lewis – Vocals

Christofer Johnsson – Guitar

Christian Vidal – Guitar

Nalle Påhlsson – Bass

Johan Kullberg – Drums
Links
MySpace * Facebook * Twitter * Site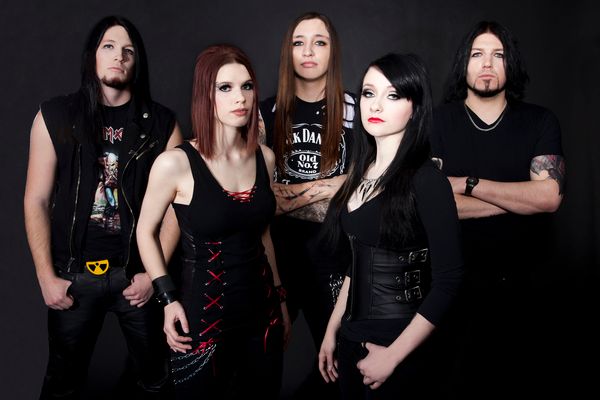 Left to right: Dallas Dyck (Rhythm guitar), Roxanne Gordey (Vocals), Jurekk Whipple (Lead guitar, vocals), Denver Whipple (Bass), Trevor Swain (Drums) | Photo credit: Alicia Beisel Photography
Grande Prairie, AB power-thrash five-piece EDGE Of Attack are proud to announce the official release of their debut self-titled album via Halifax based label Spread The Metal Records on Tuesday, February 19, 2013, which is now available for pre-order at the following link here, (http://spreadthemetalrecords.bandcamp.com/album/edge-of-attack) along with the first single 'Forever', which can be heard in the band's latest music video below.
Forever - Music Video -
(please feel free to share and embed on social networks)
Song Stream - Forever - (please feel free to share and embed on social networks) - http://soundcloud.com/edgeofattack/forever

Produced by EAO guitarist/vocalist Jurekk Whipple, the debut features ten tracks of haunting vocals, shredding guitars, complex bass lines, furious drumming plus choral and symphonic arrangements along with guest artists by solo artist Ivan Gianinni, Ryan Boivard (Hallows Die) and Pellek (Damnation Angels).
Vocalist Roxanne Gordey comments:
"We have been looking forward to this for so long! For us, this album represents our dedication to our fans. They have shown the utmost loyalty and patience, so we hope that our efforts have an opportunity to shine with this release. Our journey through these songs has spurred a creative evolution of Edge of Attack, and with that we hope our self-titled LP will mark our place in the metal community."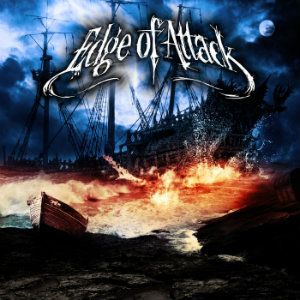 Edge of Attack – Track Listing
1. In Hell 4:36
2. The Haunting 5:08
3. Demon (Of The Northern Seas) feat. Ivan Giannini 5:04
4. Take Me Alive 4:24
5. In The Night 4:27
6. Edge Of Attack 5:07
7. Rise Above 5:55
8. Forever 3:46
9. The Damned feat. Ryan Bovaird 6:01
10. Set The World Aflame feat. PelleK 8:29
For more info on Edge of Attack please follow the band at these links:
www.EdgeofAttack.com | https://www.facebook.com/edgeofattackofficial | @EdgeOfAttack
6 color styles available:

Style switcher only on this demo version. Theme styles can be changed from Options page.