Browsing articles tagged with " guitars"

Interview by Vard Aman
Mortalium is a Gothic Doom Metal band from Kharkiv in Ukraine. However, don't let the the phrase "Gothic Doom Metal" fool you into thinking that you know more or less what they will sound like before listening to them – they are much more than that, and they are much more diverse than that. Mortalium is a band that have, in their very few years of existence, carved out a corner of the genre that belongs to them and to them alone. They have recently released their debut album, entitled "A Gap Between Birth and Death". I caught up with their vocalist and guitarist, Maria Nosyk, for a session of Q & A.
Hi and welcome to Femme Metal Webzine! So, when and how did Mortalium start up?
Hi! Good to see you finally and thank you for your invitation! Well, Mortalium started about 4 years ago in mid 2009. After 2 years of cooperation in a gothic metal band called Apparent Distinctions, Yaroslav (keys, vocals) and Maria (vocals, guitar), discovering particular points of contact in the views on musical activity, offered a new band development project to their mates. Continue reading »
Label: Legacy Recordings/Sony
Review by Tony Cannella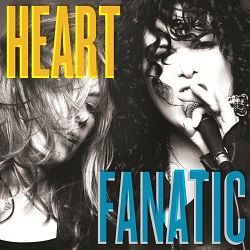 The Wilson sisters have been an iconic rock band for many years and they are one the first female fronted rock bands to have any lasting success. They have recently been inducted into the Rock and Roll Hall of Fame – which is a pretty cool thing, even the Rock Hall lost all credibility years ago, it is still good to see Heart get the recognition they deserve. On their new album "Fanatic", Heart remains as vital and inspired as ever.
It is good to see all of the endearing traits that Heart possesses are still in-tact. Vocalist Ann Wilson still is one of the most elite vocalists on the planet and is complimented by guitarist Nancy Wilson throughout the 13-track disc – which sounds very much like classic Heart with a few different nuances thrown in to keep things fresh and relevant. Heart balances classic rockers like "Fanatic" and "Dear Old America" with more ethereal softer type of songs like their duet with Sarah McClachlin on the song "Walkin' Good" and "Corduroy Road". Continue reading »
Label: Frontiers Records
Review by Luisa Mercier
Ninth record for the band led by legend Ritchie Blackmore and his wife Candice Night. If I should sum up in a few words the new album I might say that there is nothing really new apart from a more present electric guitar and a couple songs that recall the past of Mr Blackmore. I am talking about "The Moon Is Shining (Somewhere Over the Sea)" where you can actually hear an interesting guitar solo and the closing track "Carry On… Jon" that clear is a rock attempt. I especially liked the electronic intro to the first of the aforementioned tracks. The rest of the album is what all Blackmore's Night fans love: folk acoustic music with a Medievil atmosphere, costumes and the enchanting voice of Candice fronting everything. I want to mention the single, the title track that is really lively and the melody is very catchy! Continue reading »
Label : Fastball Music
Review by Tony Cannella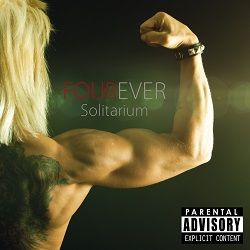 From Sweden, Fourever is an all female powerhouse metal trio. Their debut album "Solitarium" is an impressive, powerful and energetic heavy metal release that should put these girls on the Femme Metal map.
So it says on their web site, and I quote: "Fourever is not a girl band. Fourever is a kick-ass hard rock band." That about sums it up; from the opening strains of "Shout! Shout My Name" it is clear that Fourever are here to kick ass and have fun doing it. For a trio, Fourever has a huge sound with Mia Moilanen doubling on vocals and guitar and she is joined by the killer rhythm section of Nina Moilanen on drums and bassist Josefine Lindell to complete the band. Continue reading »
Independent Release
Review by Luisa Mercier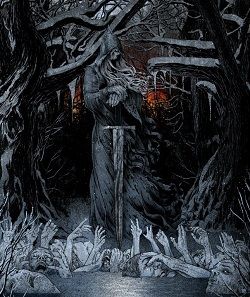 Angist come from Iceland and play extreme metal, a mix of death and black. They are one of the most promising acts in the genre and it is not by chance that they come from that far island. Even though small Iceland has a real musical treasure, just think of the stars Bjork or Sigur Ros or smaller realities like Kontinuum or Solstafir. The music they play is not really that original, but it's well played and conveys the imagery of cold, distant lands covered in ice. Vocalist/guitarist Edda Tegeder Óskarsdóttir is a nice, blond girl that belts out harsh, deep growls, you will never say it is a female voice. Continue reading »
6 color styles available:

Style switcher only on this demo version. Theme styles can be changed from Options page.