Browsing articles tagged with " hanele"
Label : Season of Mist
Review by Stina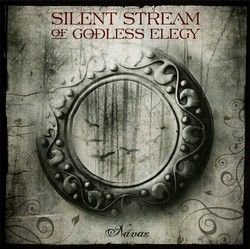 "Tradition" the operative word with Silent Stream of Godless Elegy: once again, the Moravians' sixth official visit to the recording studio (this is album number six for the Eastern act, released five years after the EP "Osameli") has delivered their signature blend of melodic, airy Doom wrapped in soft folksy foliage and filled with pagan odes to Nature and Feminine cults. Still, almost as a contrast to the immanence of tradition, Silent Stream of Godless Elegy carried on their own path of stylistic progression and harmonious refinement: first garnering attention (they formed in 1995) with a much rawer and harsher sound that saw a comparatively limited surfacing of the folk influences, they came a long way ever since, and on their latest effort "Návaz"(that sees the band decamping from their previous label RedBlack to the French Season of Mist), a quiet but determined clarification of where the Czechs stand in 2011, they're able once again to cast their characteristic style in a new light: "Návaz" is, as generally the latest works from the band, a far cry from their early days in terms of style, but this didn't undermine the personality of the crowded collective – though guitarist and main songwriter Radek Hajda remained the band's creative anchor since the inception, the band often changed line-up and swelled to include several players,topping out at eight total musicians – which still emerges clearly and in an even more distinct way. The chosen title of the album seems to remark this natural harmoniousness: the word Návaz defines a traditional talisman made with feathers,hair,blackberry leaves and ashes, but it's also a term derived from the verb 'navazovat', which loosely translates with the action of 'linking' something, harking back to the band's will to remain bonded with their roots, musically and culturally. Both tasks are accomplished, and, as a whole,the record feels pleasantly coherent: SSOGE celebrate their ancient past with a melodic and remarkably performed album; sound sources are – beside the typical metal instruments – violin, cello, and dulcimer, but it's female singer Hanele's soothing voice to be truly under the spotlight: sometimes complemented by her male counterpart Pavel in a familiar beauty-and-the-beast fashion, she acts as a focal point to follow through the music, layering lines about inner and Universal peace (as in opener "Mokoš", where the Goddess of the Earth admonishes warriors against shedding blood in vain), ancient legends ("Zlatohlav"), winter solstice celebrations ("Slava"), natural elements ("Pramen", "Co Ví") and even doomy erotica ("Samodiva") against the ensemble of folk instrumentation and the harsher edges of the guitar riffs (all of course in the native language). Where the album suffers a little, however,it's in the limited range of variation its songs allow it – their quiet and generally atmospheric, laid-back nature rarely gives in to sheer heaviness (as it happens in "Dva Stíny Mám", whose first part is dominated by Pavel's deep register growls), and this might be off-putting to some. Running at just under 50 minutes, and packing nine mid-length songs, averaging between four and six minutes, "Návaz" may also tend to drag a little bit towards midpoint, but it remains a convincing effort in the contemporary Doom/Folk scene and probably the album that will open the doors of success to SSOGE. Any long-time fan of the band will not be disappointed, and those who are new to these Czechs, as well as fans of bands like Otyg and Lumsk, would do well to check out what "Návaz" has to offer.
Rating – 70/100
Tracklist
Mokoš (Earth Mother)
Zlatohlav (Golden Head)
Skryj hlavu do dlaní (Hide Your Head into Hands)
Prísahám (Promise)
Slava
Sudice (The Fate)
Dva stíny mám (I Have Two Shadows)
Pramen, co ví (Thinking Spring)
Samodiva (Fay)
Line Up
Hanele Hajdová – Vocals
Pavel Hrncír – Vocals
Radek Hajda – Guitar
Mirek Petrek – Guitar
Michal Sýkora – Cello
Pavel Zouhar – Violin
Dušan Fojtášek – Bass
David Najbrt – Drums
Links
6 color styles available:

Style switcher only on this demo version. Theme styles can be changed from Options page.