Browsing articles tagged with " hard"
Label: Doolittle Group AB
Review by Tony Cannella
From Sweden, My Endless Wishes was formed in 2005. In 2009 they released the 9-song demo "Never Walk Alone" and four years later have just issued their self-titled debut. "My Endless Wishes" features 12-songs and 44-minutes worth of energetic hard rock and heavy metal with infectious hooks and melodies and lyrics that accentuates the positive over the negative.
The undeniably catchy "Follow the Light" gets things headed in the right direction and are followed by the heavier, more deliberate and bombastic "Cry For Deliverance". The majestic "A Part of Me" is up next and is a melodic radio friendly treat with a solid rumbling guitar riff. Lead vocals are provided by Frida Viberg and her style is along the lines of Amy Lee from Evanescence – a band which My Endless Wishes site as an influence. The band keeps things coming at a rapid pace on songs like "Lost Without You", "Angel" and "Waiting for a Sign".  Continue reading »
Independent Release
Review by Tony Cannella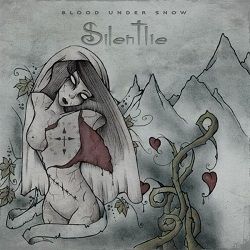 From Italy, the band SilentLie was formed in 2005 by vocalist Giorgia and guitarist Luigi. In 2007 they recorded the demo "Behind My Face". In addition to that they have recorded songs for various compilations and even had a song included on the soundtrack for the movie "Blood Sisters". Now the band returns with 5-song, 25-minute EP entitled, "Blood Under Snow". SilentLie has an affinity for writing solid melodic songs with a hard rock/heavy metal groove and "Blood Under Snow" is a testament to this fact.
The blazing out-of-the-box track "Regret" gets us off to a running start. I really like the vocals of Giorgia. I'm not sure what it is I like about her. Continue reading »
Label: Century Media Records
Review by Tony Cannella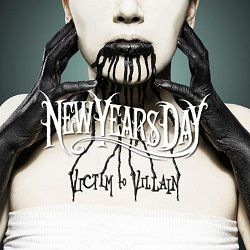 From California, New Years Day plays infectious alternative hard rock with a punk edge. Their third album "Victim to Villain" comes 6-years after their debut "My Dear". NYD released their sophomore effort "Headlines & Headstones" in 2010 and now comes their aforementioned third album.
"Victim to Villain" features 11-songs and a manageable playing time of 34-minutes. Musically, New Years Eve takes what Paramore does and turns it up to 11 and beyond. Lead vocalist Ashley Costello has a clean yet hard-edge to her vocals and they are just dripping with attitude. The opener "Do Your Worst" begins with some ominously, lilting piano before the song develops into a pounding, hard rock tune. Continue reading »
Label: Wohone Records
Review by Tony Cannella
Grace Solero is a talented singer and in 2010 has released her debut album, "New Moon". Musically her style falls somewhere between classic hard rock and alternative. I was really surprised when I heard this since it is not at all what I am used to reviewing, but once the initial shock wore off I found myself head bobbing and thinking, "hey, this is pretty cool."
"Apartheid" is the strong opener and is followed by "I Don't". Vocally, Grace's style falls in the similar to Alanis Morissette category with a touch of Anouk thrown in there as well and musically the songs have that same kind of vibe. "Troops" is a laid back rocker with a trippy atmospheric style. The album veers off in different directions but still maintains a hard rocking base on songs such as, "Diary", "Star" and "If U Feel". Continue reading »
Independent Release
Review by Tony Cannella
The four-piece band Motogruv formed in 2006 in Petaluma, California. They released their debut album in 2009 and now have released this 7-song, 30-minute EP independently. Some bands are hard to describe, others are not. Motogruv are not a very hard band to describe musically. For the most part they are a hard rock band with a definite 70s influence. In addition to their classic rock influences the band includes Jazz and Blues influences, to produce one of the more surprising albums of the year.
The raspy acapella style vocals of talented front-woman Corinne Reif kick starts "Nowhere & Here" – actually at the start her vocals have sort of a country twang to them, but that is not her usual style, still it shows the diversity of this band as the heavy, Black Sabbath (Ozzy-era) riffs come in. Continue reading »
6 color styles available:

Style switcher only on this demo version. Theme styles can be changed from Options page.