Browsing articles tagged with " hard"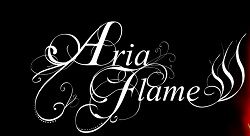 Interview by Jack Williams
Aria Flame was created in the spring of 2011 by dramatic mezzo soprano singer and composer, Aziza Poggi and percussionist, Erik Sales. Before putting a live unit together, Aziza started composing melodies and writing lyrics on her piano. Guitarist Dan Cruzan and bassist & producer Greg Cloon and later joined in as full time members. They are described as a neo classical dark hard rock outfit with a circus like flare, which was created out of the ashes of progressive Egyptian themed metal band Dendura. Whom which was heard on Comedy Central Network, featured in national magazines such as Metal Hammer and Vocals, and also opening for several international acts such as Epica, Unexpect, Scar Symmetry, Edguy, Doro Pesch and The Agonist. They disbanded in late 2010. Their music is inspired from movie soundtrack composers Danny Elfman and John Williams, classical and baroque composers, Beethoven and Handel, and metal bands such as Korn, Nevermore, Revamp. On occasion, Aria Flame will perform Dendura music as well.
Aria Flame's music features classical and haunting rock style female vocals with classical and symphonic keyboards, electric guitar and intricate bass and drums.
Continue reading »
Label: Livewire/Cargo Records
Review by Tony Cannella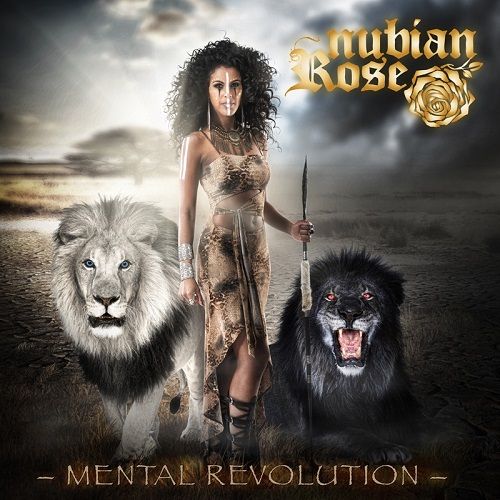 Wow! To say that the Swedish powerhouse metal band Nubian Rose has released their best album would be an understatement. Granted this is only their second record but it is miles ahead of their 2012 debut "Mountain" in terms of production, writing and presentation. I thought "Mountain" was a good enough debut but with their new album "Mental Revolution" the band has really turned it up a notch (or several).
"Mental Revolution" is a high energy, power packed sophomore record with a guitar sound that is just freakin' massive. When the monstrous riff that accompanies the opener "War" kicks in it's time to buckle in and enjoy the ride. Sofia Lilja's vocals are huge throughout the record and soars with the music. Continue reading »
Label: Flaming Passion Music/AFM
Review by Tony Cannella
FYRE! is a powerful and energetic hard rock outfit fronted by Argentinean vocalist Alejandra Burgos. The band has released their debut album "Missy Powerful" via AFM and it features 14-songs and 50-minutes worth of infectiously rollicking hard rock tunes that are impossible not to like and have some affinity for.
Let's get started… Right out of the gate "We Are Here" is a great opening and introduction to this killer band. "Get the Hell Out" follows and it features a nice up-tempo, bouncy chorus and also includes a saxophone solo and some cool interplay between the lead guitars and sax. "Stay Until the Moonshine" has a bit of an acoustic base but is still an up-tempo rocker. Continue reading »
Interview by Miriam C.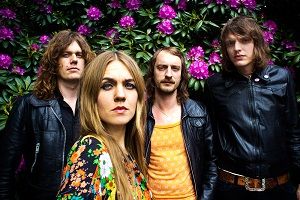 Lately, there are a few many current music realities that are trying to revive a musical genre that to some people is still interesting, the rock music, that allowed KISS, Lynyrd Skynyrd and The Doors to become famous. Spiders is the latest band in being successful in this hard task. Recently arrived on the shelves, "Shake Electric" embodies perfectly the spirit of the '70s that now is almost lost. On the occasion of the release of this brand new album, I had the pleasure of meeting the lovely Ann Sofie in the backstage of the Mostovna venue in Nova Gorica (Slovenia), where the band has had the opportunity to share the stage with Vidunder and Horisont. Continue reading »
Label: V2 Records
Review by Tony Cannella
From The Netherlands, theNAME are a hugely underrated band. They formed in 2000 and have just issued their fourth album, "Unchained". The sound is a mix of hard rock and metal with groove-laden riffs. They have toured extensively throughout Europe with some of hard rock and metal's biggest and best acts – most recently theNAME has shared the stage with Tarja Turunen.
From the opening track "Draw the Line", the riffs are so damn infectious and the songs boast a lot of power and energy which are contagious as well. The songs have a certain groove metal quality with the riffs. The production is very clear and in-your-face. Continue reading »
6 color styles available:

Style switcher only on this demo version. Theme styles can be changed from Options page.
Archives