Browsing articles tagged with " hard"
Label: Crown Takuma
Review by Warren Mayocchi
Japanese artists are somewhat isolated from their international fans. While music videos are available for us to be impressed, it is sometimes difficult for us to buy Japanese music.
BAND-MAID
have been together since 2013 and play a drums and guitar driven hard rock style.
BAND-MAID
have a fairly clean sound with minimal effects applied to instruments or voice. They have a solid rhythm section, effortless guitar riffing/soloing, and confident vocals;  this is a band that knows how to play. Listening to them I am reminded of artists like
Lenny Kravitz
,
Disturbed
and
Skunk Anansie
.
Band-Maid
was founded by
MIKU
who once worked in a "maid cafe" – a Japanese dining destination that is said to be influenced by cosplay, anime and video games. It sounds like fun, but with the music found on
"New Beginning"
we can be thankful they gave up their day jobs.
Interview by Miss Peaches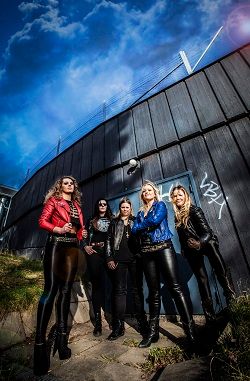 Thundermother are arguably the queens of rock and roll have been very busy touring all over the world with their mischievous and dirty tones (which I may add leads to a rather seductive overall tone). We have been lucky enough to steal Clare away for an interview about their most recent mind blowing album, "Road Fever"!!
Hey and thank you for taking the time for this interview Clare, how is life on tour going with the girls?
We've actually JUST come off a 2 week European tour supporting The Scams and Supercharger and it was amazing! A special show was in Verona as it's Giorgia's (rhythm guitar) home town.
Let's talk a little about the upcoming release of "Road Fever". The opening track just a tease shows flashes of the sass you ladies have. What was the overall concept when you was writing this album?
Haha! Yes, we wanted to convey the sass and keep to our original hard rock classic roots also. But with this album you get a punchier more raw sound and when writing it we just wanted to convey the fun and energy behind it all!
What lead you ladies to use PledgeMusic over other sites?
We had seen pledge being used by other bigger artists and when we researched it we really liked the concept behind it as our own fans could support us in helping to make the album! Really great idea!:)
I love your packages you have on offer for the fans. What made you decide to offer clothing from the video shoots?
Well. we thought it was a great idea as its a very personal item and Filippa had spent hours pimping it up! The fact it was used in the music video was its selling point for sure!!
For the video, what lead you to decide to shoot the video at its present location…
It was in Gothenburg and Giorgia set it all up as she lives near by! It was available all day which was a bonus and we had the place to ourselves so it was a good choice!!
In the video for "Just a Tease" you ladies give off the cheeky vibe and have mischief in your eyes so I have to ask, has your voice ever got you into any trouble?
Hmmmmm good question!!! I am actually always getting myself into trouble I just attract it but it's actually my mouth that gets me OUT of that trouble haha!!! Got the Irish charm onviously!!!
I love the overall power feel of this entire album, from start to finish you have hit every note pretty perfect I must say. What was your inspiration for the track alright alright?
Thank you very much!! Haha this track Filippa had come to me with lyrics and I said it needed a chorus as the original chorus was the pre-chorus! So when I read the lyrics I thought it was about riding a bike so I wrote the chorus accordingly! Filippa loved it but then told me it was a song about a pair of jeans but my lyrics still fit in well so the song was complete!:)
After completion of this epic album, how did you ladies come together with the art concept for the album?
That was actually Giorgia and Linda's (bass) department! Giorgia is a graphic designer and had come up with the amazing concept of the girl on the bike and Linda had done up some rough sketches. It was then all handed over to Jens who did the cover them for us! We spoke a lot about the colors and fonts etc and finally all were very pleased with the final product!
Would you mind telling us a little bit about the bands that influenced you growing up?
As a band we all love AC/DC, Mötorhead and Airbourne and I personally grew up on Irish folk and country music! Artists such as Christy Moore, The Cranberries and many more Irish artists were a big influence. But I also had a love for AC/DC, Led Zeppelin, CRR and Alanis Morrisette.
How old was you when you first discovered your passion and drive to sing?
My mother informed me when I was asked at the age of 4/5 what I wanted to be when I grew up I said "a rockstar"!! My first public performance was at the age of 7 in church for school and at this age I started learning the piano where I went through all my grades for 11 years and at the age of 16 I got my first acoustic guitar and started songwriting! Singing and music is all I've ever known and is my one true passion!
The time has sadly come for me to ask my final question. Are there any final words of advice you would like to share with any fans that are hoping to follow in your footsteps with making music from their hearts?
Yes!! Do what I did….NEVER listen to anybody who tries to steal your dream/vision. If I had of listened to these people (and believe me they existed) I wouldn't be where I am today. But it's also thanks to them that I AM here because I was on a mission to prove them wrong and show that I COULD make a living out of music!! I was told I would be wasting my brain and to get a 'real' job! Pure jealousy!! Thankfully I have an amazing family and friends who always believed in me! Never give up hope, always follow your heart and keep setting goals and conquer them…only YOU can hold yourself back! Always believe in what you do, create and write. And have fun along the way. Music is a creative art and should always be enjoyed (even if it's your job!)
Credit Photos
Stephansdotter Photography & RenÇ U.Valdes
Links
https://www.facebook.com/thundermother
https://twitter.com/thundermother
Label: Titan Music
Review by Warren Mayocchi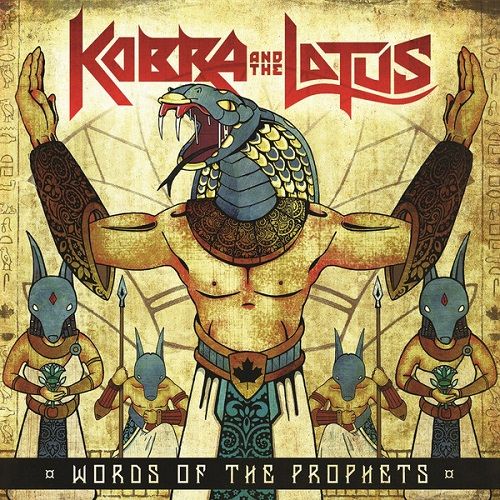 Neil Young, Leonard Cohen and Joni Mitchell all come from Canada. So, when Kobra and the Lotus decided to make an EP featuring classic Canadian artists, there is a broad set of very talented bands from which they can choose. They decided to select artists that they liked in their youth. All of the aforementioned Canadian legends have been inducted into the Canadian Music Hall of Fame, and all but one of the artists that Kobra and the Lotus cover have also been inducted.
A video has been produced for the Alannah Myles cover, "Black Velvet", the youngest song on the album. As with all the songs on the EP, the band bring a noticeably heavier sound and Kobra Paige brings her great rock voice. All songs are performed well, Kobra and the Lotus display their musical competence and love for the original songs. Continue reading »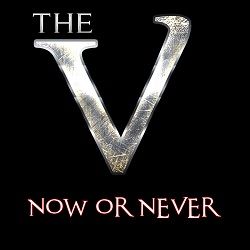 Interview by Tony Cannella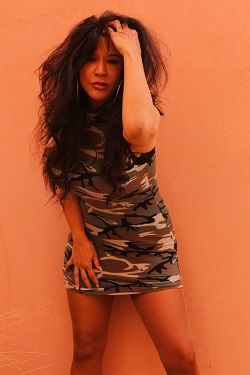 Veronica Freeman is an awesome singer. That much is obvious. Just go and listen to her work in Benedictum and there is no denying the sheer power in her vocals. With her new (debut) solo album "Now or Never", Veronica (or the V) has stepped out of her comfort zone and released a stunning piece of work that at times recalls the best moments of Benedictum along with more of a melodic hard rock flare. "Now or Never" is a must have for any fans of Veronica, Benedictum or strong vocals. It's all pretty damn cool. In this interview Veronica talks about "Now or Never" (of course), Benedictum and some other cool stuff. Enough of my yakkin', read on…
Hello Veronica. Thank you for talking to Femme Metal. How are you?
Doing really great thank you. I hope you are well too!
Why did you decide to release a solo album?
Actually Frontiers proposed the idea a few years ago and I felt ready for the challenge. I jumped at the idea at first and then realized that it was going to be quite uncharted territory for me. But I am glad that I went for it! Continue reading »
Label: Napalm Records
Review by Warren Mayocchi
A zombie crawls from the grave on the cover of the latest Diemonds album as the hard rock starts up and keeps going for 34 minutes. There is no fooling around for the band, that zombie is coming for them. They have to keep the riffs and the tough attitude going or they will get a mouth full of rotting teeth gnawing of their brains, and they "Never Wanna Die".
This is an energetic album that sits on the heavy side of hard rock. With one song over 4 minutes, one under 3 minutes, and the rest in between, each song crams a great rock voice, powerful drums, riffing guitars and guitar solo into the few minutes that are available. Each person will probably have their favourites, it really is all good on this album. Personally, I love "Wild At Heart", "Hell Is full", "Save Your Life" and "Ain't That Kinda Girl". "Secret" is the slowest song on the album, but have no fear it rocks plenty enough to keep the zombies at bay. Continue reading »
6 color styles available:

Style switcher only on this demo version. Theme styles can be changed from Options page.