Browsing articles tagged with " hard"
Label: Standby Records
Review by Tony Cannella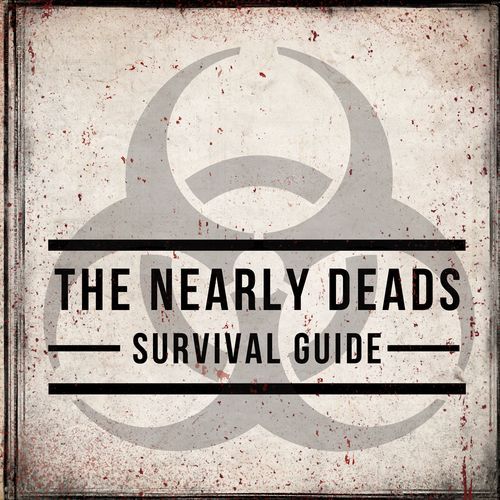 Hailing from Tampa, Florida, The Nearly Deads are a modern hard rock band with a definite amount of commercial viability. The band has since moved on to the country music capital of the world Nashville, Tennessee, but fear not, the music that can be heard on their new 6-song EP "Survival Guide" is the furthest thing from country music as you can imagine. Instead The Nearly Deads stay true to their modern hard rock roots.
"Survival Guide" is my first exposure to The Nearly Deads and I was kind of surprised. I guess I was expecting something a little more gothic, but what we get is hard rock that is more reminiscent of Paramore or Garbage, in fact I would describe them as a heavier Paramore and it all makes for a winning combination. Continue reading »
Independent Release
Review by Tony Cannella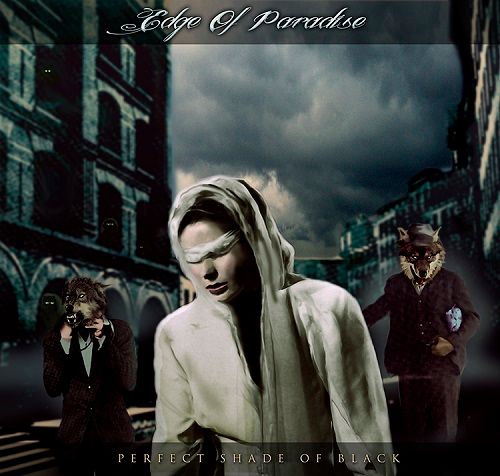 Before even listening to the new EP from the American metal band Edge of Paradise, I could tell that it already had so much going for it. The EP was recorded by rock veteran Bob Kulick, mixed and mastered by the legendary Michael Wagener and the album cover was done by Ioannis who was behind some classic metal artwork. How cool is that? Besides, I thought their "Mask" album was a pretty cool debut, so I couldn't be giddier than review "Perfect Shade of Black".
"Perfect Shade of Black" begins with the eerie sounding intro of the title song before the song kicks in with relentless fury. Up next is "In a Dream" which is a very powerful and emotional song featuring some cool tempo changes and Margarita Monet's wailing vocals. Continue reading »
Label: Melodic Rock Records
Review by Tony Cannella
Sound of Eternity is a melodic hard rock band from Honduras. Their debut album is entitled, "Visions & Dreams" and lyrically the band presents a strong Christian message which is somewhat unique in this day and age. Of course, bands like Stryper and Barren Cross have been doing it for years, but it is still rare for a young band to emerge with such a positive outlook and message.
"Visions & Dreams" contains 10-songs 45-minutes worth of melodic hard rock with a modern edge. The intro "Visions & Dreams" kicks things off and segues into the best song "Call to Action". This is a great representation of what SOE has to offer. From there we have songs like "Running to You", "Broken Heart" and "Reason to Live" which are also stellar and definitely commercially viable. Continue reading »
Label: Spinefarm Records
Review by Tony Cannella
Spiders are a hard rock band from Sweden. On their second album "Shake Electric" the band combines elements of 70's influenced classic rock, blues and even a punk rock swagger.
The pounding rhythm of "Mad Dog" starts us off with a bang. "Shake Electric" is next and is just a straight forward heavy guitar rock tune. Other highlights include: "Bleeding Heart", "Back on the Streets", the punkish "Control" and the bluesy Janis Joplin-esq "Hard Times". Vocalist Ann-Sofie Hoyles has a ton of charisma behind the mic. The guitar riffs are huge and definitely showcases their affinity for 70's hard rock. Continue reading »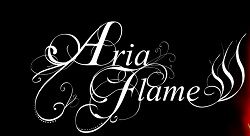 Interview by Jack Williams
Aria Flame was created in the spring of 2011 by dramatic mezzo soprano singer and composer, Aziza Poggi and percussionist, Erik Sales. Before putting a live unit together, Aziza started composing melodies and writing lyrics on her piano. Guitarist Dan Cruzan and bassist & producer Greg Cloon and later joined in as full time members. They are described as a neo classical dark hard rock outfit with a circus like flare, which was created out of the ashes of progressive Egyptian themed metal band Dendura. Whom which was heard on Comedy Central Network, featured in national magazines such as Metal Hammer and Vocals, and also opening for several international acts such as Epica, Unexpect, Scar Symmetry, Edguy, Doro Pesch and The Agonist. Continue reading »
6 color styles available:

Style switcher only on this demo version. Theme styles can be changed from Options page.