Browsing articles tagged with " hdk"
Interview by Ary R, Massimo M. & Alessandra M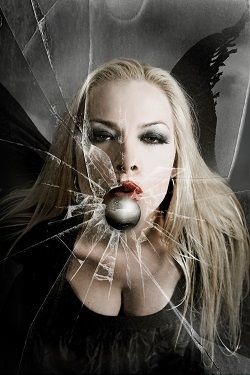 Despite her longest music career, Amanda Somerville has become a guarantee in the metal panorama. On the occasion of the new Avantasia European tour, we had the chance to talk about the recent and latest news with this amazing American singer. A special thanks goes to Serena M, who helped us in the transcript of the article! Thanks Serena

Today we're here with the amazing Mrs Amanda Somerville. How are you doing?
I'm doing quite well, thank you very much, still doing well, still busy since the last time we spoke.
You're back on tour with Avantasia a few days ago. In 2011 Tobias Sammet said "No more Avantasia shows", but this sentence of his has been denied since he's back on the road. What was your reaction about Tobias in changing his mind?
No, I was not completely surprised that Toby changed his mind because he changes his mind a lot about a lot of different things which is his good right to do, so no… but I was, you know pleasantly surprised that I was asked to be a part of it again and of course the time frame and everything and how expensive this tour was, so it's really, really a big tour and a lot of places, lots of countries that I've never been to before so…that was really cool. Continue reading »
Interview by Roberta Ilaria Rossi
Many are her collaborations in the metal scene, such is her reputation in Europe. After having released an album for her new project, Trillium, the peppery Amanda Somerville is back to town. We had the pleasure to chat with the blonde American singer, who told us many things about her latest work. Here is what she has revealed to us!
Hi Amanda and welcome to Femme Metal.net. Recently, you've released the album "Alloy" for your last metal project, Trillium. In my honest opinion, it is a very good album. Would you like to share with us something more about this project, for those who haven't listened to the album and/or to be updated about your last work(s)?
Thank you very much; I'm happy and honored that you like it! I tend to call the music on Trillium singer/songwriter metal" because most of my songs started out as piano/vocal demos from me and have a lot of emotion and heart in them, in addition to the hard edge and heavy guitar riffing that's so typical of metal. Also, since I've traditionally been a singer/songwriter and have worked in the metal scene for so long, it was bound to happen. I think there are several subgenres of metal represented here, as well as rock. Elements of melodic, gothic, doom… I like diversity! Still and all, this is the single most straight-forward album I've ever released, stylistically speaking. Being that I'm as much a writer as I am a musician, the lyrics are of utmost importance to me as well as the music that goes along with them. My songs are always very emotional because I don't believe in writing or performing anything you don't totally believe in or can't make people feel along with you. On the most basic level, they're all about human struggles and relationships; something we can all relate to, but many of the songs have a very violent streak in them. All of my songs are personal-based, whether it was something I went through or a dream that I had or someone/something that inspired me. My songs are little windows into the innermost workings of Amanda Somerville.

Which is the concept behind the creation of this band?
It's debatable whether to call this a project or a band. For me, it's simply a new facet in my work as a musician. I wanted to keep it separate from what I release under my name for the simple fact that I'd like to keep it as "pure" as I can, genre-wise. For years now, I've been asked by fans who know me from my work in the metal scene when I would either form my own metal band or release a metal album. The idea had to grow on me because I simply wasn't ready for it until just the past couple of years and I don't do anything I don't believe in 100% and can give 110%!
Was the Trillium project born randomly or was something already created in your mind since a long time ago?
I think I kind of summed up that answer in #2, however the true turning point in the desire to make my own metal album came when I was working on HDK with Sander Gommans in 2007. I loved writing and performing metal music (which only continued to grow after I went on tour with Epica in 2008 to fill in for Simone Simons when she was ill and then with Avantasia) and had planned to make my next solo album more uniformly in that direction. But after some careful consideration, I decided to make it a project to keep it totally separate from my solo music so that I can still put a jazz ballad or Jamaican drinking song on my next solo album and not have to explain or apologize to anyone.

It's still 100% me and those who know me as a solo artist are used to me being rather musically schizophrenic, but since I'm relatively new in the metal scene, I wanted to keep it more clear-cut. The ideas kept coming together and about a year and a half ago, I had everything lined up the way I wanted it to be and Trillium as it exists today was born.
Listening to the album, I've been surprised about the second "half" of this record and I've noticed that there's a great cooperation with an artist I really admire: Jorn Lande! I know that there's a good friendship and a professional relationship with him, moreover he also took part in the Avantasia project. How was the cooperation with him born? What did make you choose him for the track "Scream It"?
Since working with him on Avantasia and touring with him, he's become a very good friend and won my utmost respect as a musician and vocalist. The man is an incredible talent and I adore his voice! He's also a wonderful person and can play a role perfectly. I had him in mind when I wrote the antagonistic role in "Scream It" because his voice and character fit so well and I was fortunate enough to have him gladly take part. He did an incredible job and it was exactly what I had in mind!
How did you choose your music partners? I know that there's a strong feeling between you and Sasha Paeth (since early days with "Virgo") since so many years now…
I've been working with Sascha so long now and we know each other so well, both professionally and personally, that our work flow is always very smooth. Sascha's the "Big Boss" and so we all (everyone involved with the Gate Studio) owe everything to him. He's absolutely brilliant and one of the hardest working guys I've ever known and I love, appreciate and respect him dearly. Miro and I have a similar taste musically and being that we're both keyboardists, he catches on very easily to whatever I deliver to him demo-wise. I can give him a very rudimentary piano-vocal demo and it seems like he reads my mind in terms of what I'm imagining arrangement-wise. Robert Hunecke and Olaf Reitmeier I met in 2001 and we've done lots of things together, both in the studio and playing live. Those guys can play anything!! Simon Oberender came into our team around 2004, I believe, and he was an amazing asset to our team. Mat Sinner and I got in touch through Kiske-Somerville and we've also toured together with an outfit called "Rock Meets Classic". He's a powerhouse, a good guy and a big talent and has come to be another close friend of mine in the scene. Sander Gommans and I have worked together for nearly 9 years and we complement each other quite well as songwriters, even though we're so completely different in the way we approach songwriting. I guess opposites attract and this particular constellation works out beautifully in our cooperation with one another! Sascha and Sander add a totally new aspect to my songs very much of the time for the simple fact that they're guitar players and take a different approach to song structure and instrumentation than I typically do. It's a great balance!
I've noticed that, inside your crew, there's also Sander Gommans, ex After Forever former guitar player. How are the working relationship with him that, however, has been a good member for a band that made history in the Dutch metal music?
Yep, he's pretty great. I call him my Riff King and anyone who knows After Forever, HDK or Kiske-Somerville can hear what an incredibly talented songwriter/musician he is. But I rambled on about that in the previous answer!
Is there a song taken from "Alloy" to which you feel more connected to? If so, why?
I'm really bad with "favorite" questions because my songs are like my children and it just doesn't seem fair to call one out over the others. That being said, it's also difficult for me because each is special in its unique way and I'm constantly changing my moods. So one day, I'll be like, "Man, "Coward" is seriously such a great song!! I think that might be my favorite yet," because it's so decadent and the line, "Justice comes to dance upon the graves of cowards" so aptly sums up my belief in karma. Then the next day, it'll be "Justifiable Casualty" because it's so emotional and makes me cry every time I hear it, especially the line, "She said there's no one who can declare a war on warfare." I don't know why – it gets me every time!!! Then another day it'll be "Scream It" because Jorn really nailed the metal "Romeo & Juliet" tragic love story vibe I was going for and it turned out so perfectly. Then the next day, it'll be "Machine Gun" for its powerful imagery and empowering anger it encompasses Then the next day… do you see a pattern here?

Anyway, I love and treasure each song in a different way for a different reason because each one also has its own unique story and personal connection for me.
How the recordings have been so far? How long did they last? How long it took to write the lyrics and music?
Some songs I wrote already a couple of years ago, some I started working on just before we started on the production. All in all we were demo-ing, recording, mixing & mastering from March until August 2011.
On a technical level, "Alloy" is an album based on a deliberately obscure and chilly production, ingredient that combined with the songwriting process could already predict a masterpiece itself, sounding pop/rock, which also shows a great elegance. If you were to describe the album just with three words, what adjectives would you use?
Emotional. Loaded. Dark.
You will start a tour with Trillium in the next months and you will visit so many cities in Europe next to another Dutch band, which was born in these last years: Delain. How did the choice to support this band for the very first Trillium tour happen?
Sander and I have been in touch with them for a while regarding various aspects. I think they're a good fit to Trillium and it's something new, so I'm really looking forward to the collaboration.
What are the expectations for this tour?
I'm not a person who believes in having expectations. I like having a blank slate and filling in the spaces as I go along. In my opinion, expectations can only get you into trouble. If you let yourself simply enjoy the experience as it comes along, it's much more fulfilling and you'll never be disappointed.

I'm just looking forward to the tour and am grateful that I have the opportunity to do what I love to do and share the experience with some great people. I hope for the best and that's all.
What do you expect from this band?
Ah, yes. See my previous answer on the subject of expectations.

Besides being an excellent mezzo-soprano and composer, you're also a vocal coach. You've been the teacher of many singers (like, for example, Simone Simons from Epica), what have you learned from your pupils? What is it left of each of them inside you?
First of all, thank you very much for your kind words. I must correct the statement, however, that I'm a mezzo-soprano. Though my range is actually all the way from tenor to soprano, I feel most at home as an alto.

I'm not quite sure where this whole"mezzosoprano" description came from that someone placed on my Wikipedia page but I can assure you that's not the case. And that being said, I'm a student of life. Each person I've worked with, each project I've been involved with has presented me with new challenges to change and grow, both as a person and as a musician. I think it's important to always find new stimuli to keep you on your toes and strive to always be better. In the same turn, I also learn about how I would not like to be and things I definitely don't want to do. It works both ways!
You've started singing from the early age. How your passion for music was born? How did it happen?
I grew up in a very musical family where music was a very basic and essential part of life. According to my mother, I was singing before I was talking. It was always a "learning-bydoing" process and I was fortunate to also have very good music mentors in both my family and at my elementary school, so I learned to read music and play piano at a rather young age. There was no sudden moment or conscious decision in my wanting to become a musician; that's all I ever wanted to be and do. All throughout my life, I was giving concerts, performing in talent shows and competitions, even DJ-ing, hosting karaoke & singing in cover bands and jazz combos to earn money when I was in university. It's just always been a part of my life!
Which are the artists or bands who have most influenced your artistic growth, your music and your Arts education?
I never did study music formally, nor was I classically-trained in singing. My grandmother taught me how to read music and gave me the basic foundation that I still use for composing today. As far as turning points go, the big milestones were: starting to work with Sascha and the Gate Studio team and releasing my first solo album in 2000; then writing "Aina" in 2002-2003; doing more and more work for and with metal bands; writing thrash metal in HDK with Sander Gommans; getting involved in Avantasia; releasing "Windows" and now working on Trillium. I'd say those are the big ones!
We could say that you have a great long path behind. You've worked with artists like Kamelot, Michael Kiske, Epica, Avantasia and so on. What these people have given to you on an artistic level and/or a personal level?
Every new album, each new project or band or artist I work with or write and record is a further step in my growth process as a musician and as a person. So each one has changed my life because it left a lasting influence on me that's led me to who I am today.
How do you feel, at this point, in your career? Are you satisfied about the work done until now? Do you have some other expectations or some other project you would like to do in your artistic career?
I'm very satisfied. I get to do what I love to do, travel all over the world, meet and work with some wonderful and amazingly talented people and I can pay my bills from that. I don't think anyone could ask for anything more fulfilling on a professional nor on a personal level. I would love nothing more than to just keep the ball rolling!
As I've said before, you are best known for having worked with so many bands, in particular one of these bands reflects your fame: Epica. How do you feel like working with this famous Dutch band?
I've been working with them since before they were even called Epica (back then, they were Sahara Dust and had Helena Michaelsen as their singer!). They've joked that I'm the not-so-secret 7th member of the band and it's been great being involved.
In 2008, you've had to replace Simone Simons, who was facing a serious illness which has forced her to retire herself from the music scene for a while. How did you feel like replacing one of your most famous pupil? I remember that, in the same year, you both performed together in Italy (for the festival called Rock In Field) in a beautiful duet. What could you tell us about it?
It was certainly a logical choice for them to ask me to fill in for her since I'd co-written all of their songs, coached Simone, produced the vocals and sung on every song. For me to agree to it was because I didn't want my friends to have to miss out on a huge opportunity because the tour was going to be a very important one for them. It wasn't easy, however, because I had no idea what to expect from the fans, whether I'd get tomatoes thrown at me or what because it's always a tricky thing to replace a lead singer and not everyone is interested in the details or background story. However, it all worked out great and the fans were very gracious. Our duet in Italy was simply natural since we were both playing at the same festival; Epica and Avantasia. We had a good time!
Having mentioned one of the most famous female fronted metal bands of Europe, what is your thought about bands with female singers? Are you in favour or against the bands that use a girl for their own music? Which is your thought in general?
Haha!! Is this supposed to be a "new" concept, having a woman fronting a musical event? Being a "girl" myself, why on earth would I be opposed to it?

I think the term "femalefronted" is a rather laughable one, to be honest. You never hear the term "female-fronted pop" or "female-fronted jazz", or "female-fronted R&B", right? So what's the big deal about it in metal? I think some guys need to get over themselves a little because chicks rock just as much as – and sometimes, quite frankly, even more than – dudes do.
Talking about collaborations and cooperations, in 2010 you've released an album with another famous partner: Michael Kiske and last year, you've also took part in the new Serenity album, called "Death & Legacy", where you've played the role of the Queen in the amazing song "Changing Fate". How was for you interpreting musically speaking a so important historical role? Which were your impressions when this Austrian band asked you to cooperate?
I loved the song and thought the musical portrayal was beautiful. I'm a bit of an actress and a lot of a romantic, so it was fun and fulfilling. I think Serenity is a very talented band and wish them tons of success.
As I've quoted before, you are also a great composer. In 2003, you've been the backbone of the band Aina, for the album "Days of Rising Doom", in which you've done most of the work: you wrote the lyrics and the music and you've also taken part as a singer. What do you remember about this experience? Was it hard to do everything by yourself?
It was scary but extremely exciting. That was my first real, big project I did in the metal scene and I had no idea how I was going to do it, I just thought, "I'm going to accomplish this, come what may!". And I did. I didn't do everything by myself, just the concept, story and lyrics and I co-wrote a minimal amount of the music. That was my initiation into the Gate Studio team and I proved myself and was soon a steady member.
How does a work, created by Amanda Somerville? Where does the inspiration for the music and lyrics come from?
I've never really been able to force a song. I don't believe in doing anything contrived, especially when it comes to songwriting. I think it's a blasphemy to one's art. Music is my emotional outlet and I let it take me wherever it leads. If I have an idea that's just not moving further, I set it aside and wait for it to "speak" with me again. Some songs have taken months or even years to finish for that reason; they just need their time. And sometimes, a deadline can be a miraculous motivator.

As far as songwriting goes, I don't really have a "normal process". Sometimes a song will begin as a chorus or a verse, or just a melody, or some chords. Sometimes it's just lyrics and the body of the musical composition comes later. And sometimes a song will come to me from start to finish in its entirety; chords, vocal lines, lyrics and all! So every time, it's different. Being that I'm as much a writer as I am a musician, the lyrics are of utmost importance to me as well as the music that goes along with them. My songs are always very emotional because I don't believe in writing or performing anything you don't totally believe in or can't make people feel along with you. On the most basic level, they're all about human struggles and relationships; something we can all relate to, but many of the songs have a very violent streak in them. All of my songs are personal-based, whether it was something I went through or a dream that I had or someone/something that inspired me. My songs are little windows into the innermost workings of Amanda Somerville.

Which is the most beautiful part in creating an album, entirely written by you?
My albums, my songs are like children to me. It's a huge labor of love, filled with soaring highs and sometimes horrible depths. Music is my highest form of emotional and personal expression. It's very fulfilling to see everything come together and wind up being a work of art and rather a snapshot of myself at a particular stage in my life.
Do you have already something new in your mind after the tour that will see you around Europe with Trillium or are you going to take a little rest and work, later on, on new projects?
Nope, I'm going to keep on truckin' and keep the ball rolling! Not to sound greedy, but I want more, more, more!
Thanks so much for the great chat, Amanda. I really hope to see you on tour with Trillium very soon. Is there something you would like to tell to your fans and to Femme Metal users?
Thanks so much for your time and interest! I really hope I can see some of you while I'm out on the road – it would make me super happy!! xx Amanda
Links
MySpace * ReverbNation * Facebook * Twitter * Site
Latest Multimedia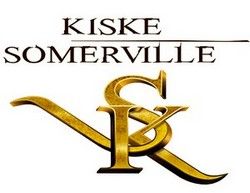 Interview by Robin Stryker
When Femme Metal last spoke with American singer/songwriter Amanda Somerville in late 2009, she had just released her solo album "Windows" and was looking forward to an exciting new project. Fast-forward to today, and Amanda's project — an album of rock and metal duets with Michael Kiske (Helloween, Place Vendome) — is ready to hit the streets on 24 September 2010. Read on for the inside story on Kiske/Somerville, little pink pig butts and the windows to Amanda's soul
.
Amanda, a warm hello to you and a belly-rub to Blitz! Thank you for returning to Femme Metal for Somerville Part Deux.
Thanks so much! It's nice of you to have me, and Blitz is pleased, as well.
We are thoroughly smitten with "Kiske – Somerville", your new album with Michael Kiske. Duet albums are rare creatures in the world of metal. Who was the mastermind behind the idea of recording an entire album of duets?
Why, thank you; so am I! It was actually Serafino's (of Frontiers Records) idea. It seems that Michael has the boss of a record company as a huge fan and a musician couldn't wish for anything better, I suppose!
When and how did you first learn about the project? What was your reaction?
It was sometime in the spring of last year, I believe. Mat Sinner called and asked if I'd be interested in doing a duet album with Michael Kiske and I was very flattered that I was on their list of prospective singers. I thought it would be great to finally be able to work and sing directly with Michael after a long time of kind of indirectly working with him on projects like Aina and Avantasia, so I was thrilled!
"Kiske/Somerville" has a stellar line-up of musicians. My doodle of who worked with whom and on what projects ended up looking like a diagram for a microchip. Would you introduce your cohorts, and tell us which of the gentlemen you have collaborated with before?
Certainly! Mat Sinner (Sinner, Primal Fear) was the creative mastermind behind the project as the producer and principal songwriter. I'd never worked with him before, but it was really a great experience because he's very competent as a musician/producer/songwriter but he's also a very laid back, nice guy. After we did the recordings, it went so well that he asked if I'd like to go on tour with him with another project he was overseeing called Rock Meets Classic and that was also a lot of fun.
Magnus Karlsson (Starbreaker, Primal Fear) did some great guitar work and songwriting for the album, as well. I'd never worked with him before this and haven't had the chance to meet him in person yet, but I'm sure I will.
Jimmy Kresic (Voodoo Circle) co-wrote some songs and performed keyboards and did an excellent job. This guy is a freak, and I mean that very positively!! He was on the Rock Meets Classic tour with Matt and me and totally blows me away as a musician and as a person. He's quite the character!
Martin Schmidt is a great drummer and all-around good person. It was in his studio that we recorded my vocals for the record and he did the engineering. He was also on the Rock Meets Classic tour and we had a blast together.
Sander Gommans and I had worked together already back in his After Forever days and he and I also did the HDK project together. We wrote 3 songs for the album and he also played some guitar parts on the project. He's also quite a talented guy and has become an even better musician and songwriter since I first started working with him back in 2003.
Was this your first time working with Frontiers Records? Was it a good experience?
It wasn't really my first time because I'd helped Oliver Hartmann out with a few things for his albums while he was still signed with Frontiers, though it was my first time being really involved with them. And yes, it's been a very good experience.
Mat was originally slated to write the entire album but you and Sander ultimately wrote three of the tracks – "Arise", "A Thousand Suns" and "Set Afire". How did the switch come about?
After Mat had asked me to be a part of the project and sent me some songs, which I liked, I called him back to ask if there was any room for getting involved in the creative side of the music. He said they were open to ideas, so Sander and I got busy and wrote 4 songs for the album initially but one was too heavy on the metal side, so 3 made it onto the album, which is cool. I'm just as much a songwriter as I am a singer, so it was really great that I was able to add to the creative side of things on this album, as well. It makes my connection with the project even closer and more personal and it's like my baby, too. :-)
Considering that you all live in different cities, what was the song writing and recording process like?
Well, I'm not sure how Mat, Magnus and Jimmy went about their songwriting and recording exactly but nowadays with the internet, it's so much easier to collaborate from afar. I like to do my songwriting one on one, if at all possible, so Sander and I wrote and recorded the songs we did in his studio (Eternia) together in the Netherlands. Michael recorded his vocals in his own studio in Hamburg and I recorded with Mat and Martin in Martin's Audiospezialist studio in Stuttgart.
A quick detour before getting back to the music. I laughed myself silly reading your recent twitter post: "You know you've made it when girls are taking their clothes off to your music. Yep. Strip clubs are playing my songs." In your wildest imagination, did you ever think your music would be the soundtrack for the thong-and-stiletto set? As a public service to, errrmmm, stimulate the global economy, are there any particular tracks that really make those dollar bills and Euro notes fly?
Haha!!! I'd never really given it much thought, to be honest, although I always could picture "Get Me" in a movie soundtrack set to some sexy club scene. Once a couple years ago, a woman who gives lessons on how to strip actually asked me if she could use that song in an instructional video she was making, so that was already the start of it. Apparently, "Get Me", "Inner Whore" (surprise on that one, eh?

and "Out" are favorite choices.
The other completely random thing that caught my eye was the jingle you wrote and recorded for a swine flu vaccine. What was your inspiration while writing the song – rashers of bacon, piles of pork chops, endlessly watching the movie Babe? And where, oh where, can we get a hold of it?
Oh, man, this is funny! Yes, it was truly one of the weirdest things I've done in my career, but I still think it's so cool. I mean, it was for a vaccine against this sickness that caused diarrhea in pigs and the ad campaign had a huge pic of a little pink pig butt. How hilarious is that? I'm extremely silly, so I didn't really need any big preparation for writing this but I'll tell you what: it was the hardest singing job I had because I could not stop giggling while I was singing! And seriously – you cannot sing well when you're laughing. As far as where you could find it, I really don't know. Only my family (it was a huge hit with my nieces) and the company I did it for have it. Perhaps that'll be a Somerville Rarity that I'll include in some compilation at some point!
Okay, back to more serious things. The first single "Silence" and its music video were released on 20 August 2010. Why was this song chosen to introduce fans to "Kiske/Somerville"?
I think it's a great song but it's also a good "middle road" pick to sum up what people can expect from the album. It's one of my favorites that I didn't write.
It was interesting to read that, despite having worked on albums together previously, you and Michael met for the first time while shooting the videos for "Silence" and "If I Had a Wish". How was it to finally meet him in person?

If you've seen my video blog I did for the video shoots, you can see that I was very excited, of course. And it's funny, because those videos I record are really candid. I'm just shoving my camera in people's faces at random intervals and so when you see Michael's face when I explain that it's the first time we've met face-to-face after working together on earlier occasions, he looks a bit confused. That's because he never realized that it was me who sang the "Silver Maiden" demo for him, for example, or that I was also part of Avantasia, so that was all news to him! And it's great that I got that initial surprised reaction on camera. :-
)
Michael is known for his vocal range, including the ability to hit some impressively high notes and his fast vibrato. Which songs on the new album best showcase these particular talents?
I don't know that one song particularly showcases his talents better than the others because you can hear his trademark sound in every one. However at the end of "One Night Burning" there's a high harmony in that little "This love is killing me" part and he's singing that together with me. That's HIGH!

In your previous work, your vocals have spanned the range from operatic (
Epica
) to rock/power-pop (
"Windows"
solo album) to fiercely hard-edged (
HDK
). Where along that continuum do your vocals on
"Kiske – Somerville"
fall?
This was a very comfortable album for me to sing, range-wise. Wikipedia states that I'm a mezzo-soprano and I don't know who entered that but it's not correct! I can actually sing everywhere from tenor to soprano but I'm most comfortable as an alto. I don't like singing really high because I think it just sounds silly and I was happy this album wasn't operatic and all over the place. I'd say that stylistically it's pretty much in the middle of things I've sung, probably more rock than anything. It's powerful in some places and delicate in others, so it's a nice balance.

The new album is a vocals-driven album but the musicianship is also top notch. What tracks most appeal to you for their composition?
Taking the biased route, I'd say that "Set Afire" is probably my favorite but more so because of the extremely personal meaning it has to me, but my other favorites are "Second Chance" and "Silence". I think both of those songs are beautiful and heart-wrenching.

My personal favorite for sheer emotional impact has got to be "A Thousand Suns", a personal song that feels like first being flayed and then sprayed with acid. It's a lovely track, but the lyrics are nothing short of painful. Do you ever have second thoughts about spilling your heart into lyrics that a bunch of strangers will hear?
Thank you. Yeah, it's kind of a heartbreaker! Michael says that's his favorite song of the entire album, which is a huge honor. You know, I can't do things any other way, so I really don't have a choice in spilling my innermost feelings for the world to pick apart as they will. Songwriting is the highest form of communication and expression that I have and so it ultimately ends up being the biggest crack in my privacy, as well. That's actually what "Windows" is about: I see my songs as the windows to my soul and it's not always easy living with the breeze that comes in through those open windows. But not only for me. It's not easy for the people in my life who sooner or later end up in those songs, either! But I guess that's the price of being (or being involved with) a songwriter.
People who attended Sirens of Metal II in Detroit (USA) were lucky enough to be the first hear you perform two of the new songs – "Set Afire" and "A Thousand Suns" – with Ashley Peacock (The Times) singing the male vocals. How was the reaction?
Yeah, all 3 people in audience loved it. Haha! No, the reaction was very positive and more than anything, my band loved playing those songs and so did I! Seriously, I love-love-love performing those songs and when you pour that much energy and enthusiasm into something, people usually appreciate it.
Is a tour for
Kiske/Somerville
in the works?
We would love to do one but it certainly comes down to how well the album does. So it's up to the fans!!! Unfortunately, the people who would be doing work for a tour like this, which would be very expensive (as tours simply are), need more security than just Michael's and my desire to want to perform the songs live.
You have been quite cryptic about your future plans, except to say that something BIG is in the works. Can you give us any more hints? The suspense is *killing* us.
Well, I guess the unveiling wasn't exactly as much of a sudden *bang!* effect as I'd envisioned it being a while ago but the big surprise was that there's going to be another Avantasia tour in November-December and I'll be a part of that again but this time also with Michael!!!! I've known for a while but it had to be kept under wraps. Surprise!

I think it's super cool and have been really excited about it, I just couldn't say.
Thank you again, Amanda, for talking with us. Do you have any parting words for your fans at Femme Metal?
Thank you for your interest and excitement about the album, and I very much hope to be able to play somewhere near to you and get to meet some of you sometime soon!!!! xox

Links
MySpace * ReverbNation * Facebook * Twitter * Site
Latest Multimedia
Interview by Eetu "Ene" Niskanen
We have reached singer and vocal coach Amanda Somerville for discover the latest news about Epica, her new solo album "Windows" and more project too. Enjoy!
Hello Amanda thank you for accepting our interview!
Well, thank you so much for having me!
So for the beginning, as we've been told, you are working on a new project with Michael Kiske and Mat Sinner, how is it going and what can we expect of it?
The songs for the album are now complete (I'm contributing 3 songs myself to the album that I wrote together with Sander Gommans) and Matt and his partner Magnus Karlsson are now finishing up the recordings. I was in Stuttgart and recorded my vocals about a week ago and am very excited about the end result. Everything went very well and I was looking forward to it because this was my first time working with Mat & Co. I very much like the songs that are on the album and I'm also honored to be working with Michael Kiske again, since I've already been on albums with him before with Aina and Avantasia. You can expect songs that are more rock with a metal edge and I think it's going to be great!
This year you released your new solo album, the brilliant "Windows", how much work did it take to get it finally officially released?
Thank you for the compliment.

I can't begin to tell you the emotional, physical, mental and financial efforts that went into getting "Windows" finally released. The album was several years in the making (5+!) and then it was a self-release, so a lot of work went into everything from the cover & booklet design to pressing the CDs to doing promo. And I'm not done!
"Windows" had huge musical variety, how about your next solo album, will it follow the same kind of mixture or maybe something else?
Since my own taste is rather eclectic, my songwriting seems to follow that pattern, as well. I'm sure variety will always be a factor in my albums, but I'm constantly growing, gaining influences, changing. So far I have several songs already written for a new album and they're a bit darker yet than "Windows" .
Also this year you worked on a project called HDK with Sander Gommans (ex-After Forever), how was the experience working as a vocalist on a lot heavier material than work on your solo material?
It was great! I love a good challenge and this was without a doubt the heaviest thing I've done in my career up until now. I was also able to try things out and sing in ways I normally don't because the material was so incredibly… thrashy!

But I totally got into it and feel like it's my baby, too. I'm quite proud of the work Sander and I did together and since then we've been working together pretty regularly. So it was all around a win-win situation!
Another thing you did in 2009 was Epica's new album "Design Your Universe", you worked as a vocal coach for Simone, sang the backing vocals and in the choir, how was it working with Epica again?
I also made a guest appearance and sang a duet originally on "Unleashed", for which I wrote most of the lyrics, as well. That version is apparently a bonus track for "Design Your Universe". It's always been fun working with the Epicans and we came up with more good stuff this time, too, in my opinion!
You are working on new songs with Sander Gommans, how is it that turning out?
Oh, it's always a lot of fun working with Sander. We're a pretty good creative match, so the work flow is always great and the end results are solid. We've got more work in progress for a few different projects, so we'll see!
Years ago you were part of project "Aina", you wrote lyrics and the concept and worked as vocalist, can we expect any more music as follow up for the brilliant "Days of Rising Doom"?
Goodness, that's a wholly different can of worms and, even though I've written a sequel for it, it doesn't look like that'll be happening any time soon. Who knows for the future, though…?
You have worked with so many bands and projects, have you ever thought of fronting a band of your own? With this I don't mean solo work, as an equal band member.
I have my respect for bands but I really don't think it's my thing. I'm not one to say "never," however it's not something that I can see myself doing right now. I'm much more of a solo musician when it comes to my own music and always have been!
Last year you were touring with both Epica and Avantasia, how was the experience?
Fantastic! I'm a gypsy at heart and performing is my favorite thing to do, so I was completely in my element. I think you could tell from my video blogs, couldn't you?

What kind of music do you listen yourself and how often?
Quite varied, actually, and I listen to music almost all the time. Usually it's something that relaxes me, helps me be sad when I need to be sad or gets me in a good mood
Who are your biggest influences?
My family and the musicians I've worked with the past several years (the Gate Studio team).
With all these projects and collaborations what can we expect from you next year?
More live shows, more guest appearances with various bands/projects on albums, new songs, new crazy videos – the works!
Where do you see yourself in 10 years?
Doing the same thing, but more of it, on a higher level and probably with 2 or 3 kids to take care of on top of all that. Not sure which continent or country I'll be in, however!
Thank you for the interview and take care!
Best wishes to you!
Links
MySpace * ReverbNation * Facebook * Twitter * Site
Latest Multimedia
6 color styles available:

Style switcher only on this demo version. Theme styles can be changed from Options page.