Browsing articles tagged with " heavy"
Independent Release
Review by Tony Cannella
My Ruin has quietly (or loudly) forged a solid career for themselves based on integrity and the quality of the music. On their just released 8th album Tairrie B. along with her husband and talented multi-instrumentalist Mick Murphy not only continues to push the envelope, but has managed to bring things to an even higher level. Tairrie B. has always managed to produce music that is vital, relevant and significant and with "The Sacred Mood" those traits are still present.
At only 32-minutes long, "The Sacred Mood" doesn't overstay its welcome. The songs are to-the-point and get the job done. From the slow build of the opening riff of "Monolith of Wrath", this is My Ruin at their very best. Mick Murphy's huge guitar sound is all over "The Sacred Mood" and "Moriendo Renascor" (the translation of this is "In Death, I Am Reborn")  is a great example of this. Continue reading »
Label : Angelina Records
Review by Tony Cannella
Some fans may remember Maxine Petrucci from the early 80's metal band Madame X. They had a minor hit on MTV with the anthem "High in High School". Some may also know of her due to her sister, Vixen drummer Roxy Petrucci. She also has a bit of a solo career going and has just released her third album "Back to the Garden". This is a heavy, eclectic and unique mish-mash of metal styles, and to say the least it is also a high energy, guitar driven affair.
"Back to the Garden" may be a polarizing album. Fans are either going to love it or maybe not so much. One of the divisive things about it is bound to be Maxine Petrucci's vocals. Continue reading »
Label : Andromeda Relix
Review by Tony Cannella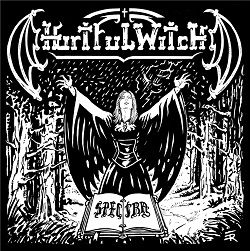 There is no doubt that the 80s were an exciting time in the history of metal. Long before there was an internet, Facebook, MySpace, etc. the only way one could hopefully come across new bands were via underground fanzines, underground tape trading or if you were really adventurous about parting with your hard earned cash you could buy an album based on cool cover art. I stumbled upon many a cool band based on this method (I was also burned a few time too, not that I'm bitter or anything – live and learn and move on). The early to mid 80s were definitely a "do-it-yourself" era for metal and the Italian metal band Hurtful Witch is a perfect example of this. This band features a pre-Morgana, Roberta Delaude on vocals and if I am not mistaken this was her first band. Continue reading »
Label: Dreamcell 11/Wormholedeath/Aural Music
Review by Tony Cannella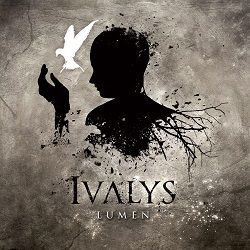 The French metal band Ivalys already made a mark with their impressive EP "Words in Time" last year. Now with their debut full-length, "Lumen", Ivalys returns with an even higher level of confidence and power. The songs on "Lumen" are heavy, whilst still being melodic and have a symphonic element to them, although I would be hesitant to label them a "symphonic metal band". They have those qualities, but musically they are a bit on the heavier side of the spectrum.
The opener "Within Flesh" is a barnstormer of a track and a great way to begin things. The heavy riffing continues with "Nothing Grows" – this is just a powerhouse song, which is heavy, relentless and also includes aggressive male vocals to go along with Jessica's passionate delivery. Continue reading »
Live Report and Photo by Vinnie Johnson
Edge of Paradise, heavy metal band from California stormed through Seattle WA this past Saturday, April 27th and they marked their presence. I've discovered Edge of Paradise a few months ago when they released their single, "Break Away". I was curious to find out weather they are just another female fronted act or a band to watch, and they are definitely the latter. With solid and refreshing material and phenomenal musicianship, Edge of Paradise is no band to take lightly. Continue reading »
6 color styles available:

Style switcher only on this demo version. Theme styles can be changed from Options page.