Browsing articles tagged with " henning"
Label: Nuclear Blast
Review by Davide Torresan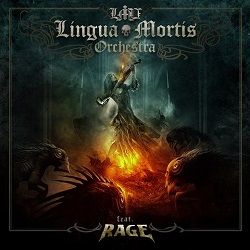 Lingua Mortis Orchestra is the Rage's side-project of Peter "Peavy" Wagner. It is already happened in the past that the band decided to blend their heavy metal with the orchestrations of a real orchestra. In fact albums like "Lingua Mortis", "XIII" and "Ghosts" have already symphonic sonorities. The collaboration with the orchestra continued and for this reason it has been founded the project Lingua Mortis Orchestra. Their first album, "LMO", is the work of all the members of Rage accompanied by 2 orchestras, a German and a Spanish one with a total of more than 100 elements. And it doesn't end here. The family of Lingua Mortis Orchestra includes also 2 female presences: Jeannette Marchewka and the soprano singer Dana Harnge. Continue reading »
Oslo, Norway-based act ACELSIA release their new single today, ahead of their new, yet-to-be-titled album. The single, for the track "The Mender", is available via Spotify here.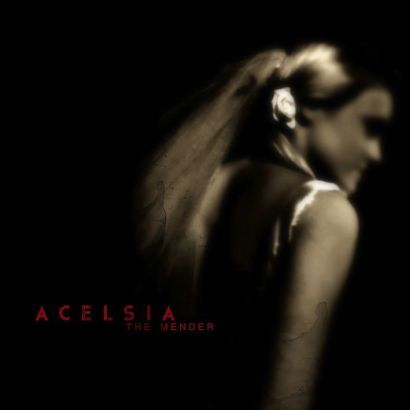 Guitarist Odd Henning comments: ""The Mender" is very much the quintessential Acelsia song. With it's soaring vocal melodies, airy and heavy guitars and throbbing drum patterns, it is basically a catchy song with hints of hard rock and shoegazer – and even some metal in its double bass drum driven, goose bump inducing finale. The song is about compassion; how you unconditionally always do your best to make someone who's hurting feel better, regardless of your own inadequacies and shortcomings to do so". Acelsia are known for their original melodic hard rock that is full of emotion and contrast, and fans shouldn't have long to wait for the full album.
Updates to follow. More on Acelsia at this location.
Label : Nuclear Blast Records
Review by Tony Cannella
MaYaN is the new Melodic Death Metal project featuring Mark Jansen of Epica. In addition to Mark – who adds his aggressive vocal style that fans of Epica are already familiar with – MaYaN use several different vocalists on their debut album "Quarterpast". Joining the regular members of MaYaN to add their monumental vocal talents are: Mark's Epica band mate Simone Simons, Floor Jansen of ReVamp, Henning Basse of Sons of Seasons and Italian Opera singer Laura Macrí. The singers mentioned do not make mere cameo appearances. Their contributions are quite substantial and they turn up at various points throughout "Quarterpast". "Quarterpast" opens with "Symphony of Aggression", Simone and Floor trade off vocals with Mark to help create an absolutely lethal opening track. The grinding and symphonic "Mainstay of Society" is next and again you hear some cool vocal tradeoffs between the male voice and Simone. This was another great song, and one that when all is said-and-done is quite memorable. The track, "Quarterpast" is only about a-minute-and-a-half long. It is basically a movie style intro that features a chorus of the female singers as it leads us into "Course of Life". Henning Basse from Sons of Seasons makes his first appearance on this track, and adds his clean classic metal vocal style in conjunction with Mark's brutal death metal style vocals and Floor Jansen's power packed vocal style. "Savage Massacre" is next and with a title like that, this song better be aggressive, and it is, in fact it is one of the most aggressive tracks on "Quarterpast". From the ferocity of the previous song, the band shifts gears with the beautiful, symphonic opera track featuring Italian Opera star Laura Macrí. Other highlights: "Bite the Bullet", "Drown the Demon" and "War on Terror". If advanced buzz is anything to go by, MaYaN had a lot to live up to with "Quarterpast", in my opinion; the band has pulled through with flying colors. Mark Jansen has created a solid project that is without a doubt a separate entity from Epica and should stand on its own, although comparisons to his main band are inevitable. There is a lot going on this debut release from MaYaN, it is especially unique how all of the singers are used. Hopefully MaYaN is more than a one off; it should be fun to see how they progress in the future.
Rating – 90/100
Tracklist
Symphony of Aggression

Mainstay of Society

Quarterpast

Course of Life

The Savage Massacre

Essenza Di Te

Bite the Bullet

Drown the Demon

Celibate Aphrodite

War on Terror

Tithe
Line Up
Mark Jansen – Vocals & Guitar

Isaac Delahaye – Guitar

Frank Schiphorst- Guitars

Jack Driessen – Synths & Screams

Rob van der Loo – Bass

Arien van Weesenbeek – Drums
Links
6 color styles available:

Style switcher only on this demo version. Theme styles can be changed from Options page.