Browsing articles tagged with " holy"
Label: RD Records
Review by Gary Holy Magica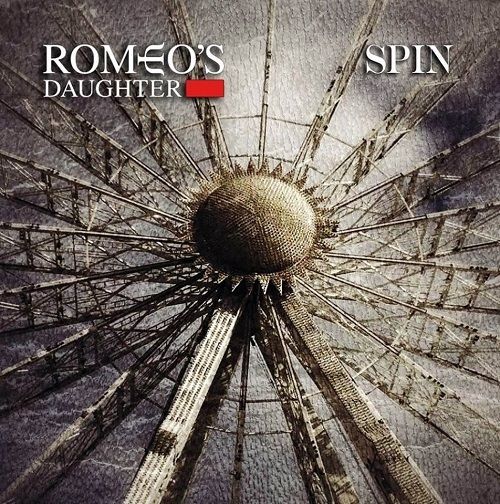 First thing that comes to mind with Romeo's Daughter is originality, I remember as a teenager catching the video "I Cry Myself To Sleep" during the wee small hours on late night TV,"pretty classy", I thought next day I bought the record on the strength of only one song and fast forward some years we have Romeo's Daughter 4th album "Spin". Today there best work they have ever done by trying to recreate the late 80's would be kinda lame. There is something different about the songs and RD, there is layers of substance in the music, you can hear a freedom in the recordings and it makes a huge difference.
"Spin" is a flash from the past of the highest order, the music makes you want to dig out piles of records and shake your head like it was 1988, this is a collection of songs that are 'foot tapping beats' of Romeo's Daughter iconic early songs.There is hints of these past days but this VERY much modern and sophisticated CD.  Continue reading »
Interview by Miriam C.
People, we're in front of a legend. Or better a metal LEGEND. If think about thrash metal, the first band you'll gonna refer to, at least in the European musical panorama, is German's Holy Moses. Why? The reason is really really  simply 'cause without Sabine Classen, there'll be no Angela Gossow, Alissa White-Gluz and Runhild Gammelsæter singing in any whatsoever extreme metal band. Holy Moses's first demo release date back in 1980 but it's the third demo, published in 1982, "Satan's Angel" that marks Sabina's debut behind as a band vocalist until their break-up in 1994. Right now, after 30 years of activity, it's really natural that a band undergoes a lot of lineup changes but with their new album "Redefined Mayhem", Holy Moses seems to have found a stable line-up and vocalist Sabina Classen, guitarist Peter Geltat and bassist Thomas Neitsch took some time to speak about it. Thrash on! Continue reading »
Label: SPV/Steamhammer
Review by Tony Cannella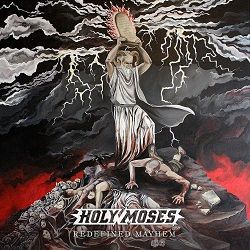 It is very rare to find a female in metal music – especially extreme metal – that has had the career that Sabina Classen has had. She is a true metal legend, role model and icon and it's hard to imagine the metal world without her. Now she returns with a new Holy Moses album entitled "Redefined Mayhem". I believe this is their 11th album and Sabina and the band show no signs of slowing down or mellowing out.
All the elements that fans have come to love about Holy Moses are well represented on "Redefined Mayhem", and then there is Sabina Classen's voice which still has the ability to portray aggression and ferocity. Continue reading »
Label: Bakerteam Records
Review by Tony Cannella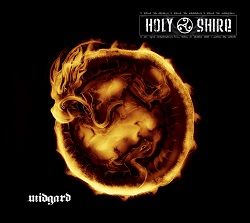 From Italy, the symphonic fantasy metal band HOLY SHiRE was formed in 2009. After releasing their initial demo in 2010, they followed that with their debut EP ("Pegasus") a year later. Now the band has released their full-length debut entitled, "Midgard" via the burgeoning label Bakerteam records.
HOLY SHiRE consists of 8 members – that`s right, 8 members – and as the band have coined themselves "fantasy metal, "Midgard" certainly features some fantastical moments. This was an album that grew on me with each subsequent listen. Often, I find that those are the albums that have staying power and the 8-minute track "Midgard" is a fine example of the power, beauty and talent HOLY SHiRE possesses. Continue reading »
Interview by Ary R
We've already had the great pleasure of talking about Izegrim a few years ago and now we have still the chance to talk about this band. Led by the blonde Marloes, this Dutch combo comes back with a new record, "Congress of the Insane" and we've got the chance to talk about this new studio album with the singer.
Hi Marloes. Welcome back on Femmemetal.net! Today we're here in order to promote and to talk about the fourth Izegrim album, "Congress of the Insane"… so would you mind to tell us something about this studio album?
Hi you all, great to be back at Femmemetal! Tell you something about the album? I guess all the questions in the interview below cover the whole story behind the album, so let's not wait and get this conversation started, haha!
This is the second record that will be released via Listenable Records. If I'm not mistaken, your previous work, "Code of Consequences" was released in 2011 for the same record company. How did your record deal come to life?
Continue reading »
6 color styles available:

Style switcher only on this demo version. Theme styles can be changed from Options page.