Browsing articles tagged with " husband"
Independent Release
Review by Tony Cannella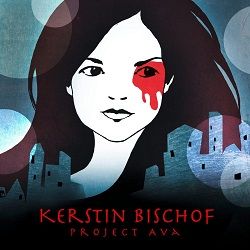 From Germany, Kerstin Bischof first came on to the Femme Metal radar due to her brief time in the German symphonic metal band Xandria. She never did record with them, but the handful of live performances with that band garnered rave reviews. Now she has finally released her highly anticipated debut solo album, "Project Ava" and now the rest of us can see what all of the fuss was about.
"Project Ava" is a collaborative effort with Kerstin and her multi-instrumentalist husband Guido Wehmeyer. The first thing is that Kerstin has one heck of a singing voice. She has got a tremendous range that allows her to sing in different styles and convey various emotions. After the opening piano intro "Midnight Earth #1" we are treated to the excellent "Crimson". This song is a straight-forward guitar heavy opener and is built around a pretty solid guitar riff and changing tempos. Continue reading »
Interview by Miriam C.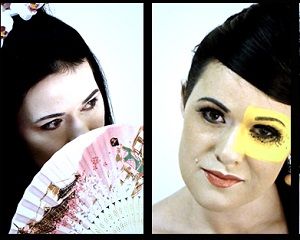 After some painful band splits (we have already seen her in action with Axxis and Xandria), the German singer Kerstin Bischof has decided to going solo (helped by her husband – and former Axxis guitarist – Guido Wehmayer) with her first independent offering called "Project Ava", that at the moment is only avalaible digitally via ITunes. Read what she says about this new musical adventure in the following interview.
Hi Kerstin, first of all thanks for accepting the interview! It's an honour!
Hi Miriam, thank you for the opportunity to talk about my music

As an artist what is your background and influence and what is the fact that triggered you to become a singer?
There is no single fact that triggered me to become a singer. It was always an urge or a drive inside me and I absorbed everything musical around me. A big influence was Kari Rueslåtten when I was a teenager. Nowadays it's artists like Tori Amos and my husband Guido Wehmeyer who inspire me the most. Continue reading »

Interview by Miriam C.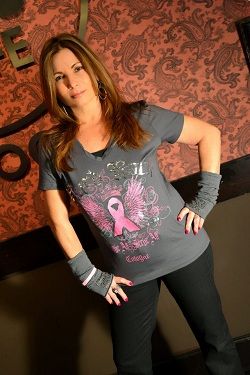 If metal impersonate as a queen the German Doro, instead in the melodic rock/AOR territory the true deal is the US Robin Beck. Known for the uber huge hit single "First Time" in 1988 born from a jingle of a Cola Cola commercial, after 6-years-break from the last album "Livin' on a Dream", Robin do her comeback with her 9th album "The Great Escape" on her own imprint, Her Majesty's Music Room. Want to know more? Continue to read this extensive interview…
Hi Robin, first of all thanks so much for accepting this interview! For me is a real pleasure to host and promote you in my webzine and I thank you for finding time out of your busy schedule to reply this humble questions.
Thank you Miriam I am happy to.
On your official biography, you stated that since you're a little child you wanted to be an artist and when you were 10 yrs old you have written your first lyric. Now, being passed so much time, did still keep it and what you think about it?
This is not a secret lyric. It's a childhood song about love of course… "Key to My Heart" Sort of a country song. I think it was pretty good for a kid.
Despite the fact that you are world famous singer, during your break for raise your daughter Olivia, you have still recorded album as a background singer. From this experience what you have learnt? Any good memory to share with us about that period?
I don't have anything but good memories… and still more coming. My daughter is the light of my life! You do learn from being a mother how to be a parent from your children. If they are happy… then you've done a good job… so I give myself a gold star. I will also say that from having Olivia that I became more conscience of how important school really is… this something I took for granted while I was growing up. I hated school but it's the most important part of our lives to begin with.
Let me get you to the early times of your career, at that time what were your favourite musical acts and are your musical tastes changed now?
Ha… Janis Joplin, Joe Cocker, Aerosmith, Queen, the Beatles, Stevie Nicks, Carol King, Crosby, Stills, Nash, Taylor and Reeves and the Supremes. Just to mention a few.
Your debut top hit single "First Time" in 1988 was a spin off for a Coca Cola commercial, how you got involved in it? Also the video clip was different in EU and in the US, why?
I was chosen to sing "First Time" the jingle… then the song was written and it just flew high by popular demand first in the U.K. – They then did an American Version since Americans don't speak English I guess! LOL It was perfect the way it was first created… then we simply rocked it out for the simple reason that I was noted as rock artist and that's the way they envisioned it for the States.
How was the genesis of your last album "The Great Escape", when you have started to nail down the first lyric?
Hummm… really don't remember specifically. It just came when it came… and out popped the entire album. We worked for about 5 months straight on it.
Your latest studio album was 2006′s "Livin' on a Dream" (now I'm excluding the re-release of "Trouble or Nothing"), why it passed so much time since then?
I was putting together my own label and time was just flying by. I was also managing a band at that time and devoted a lot of attention to them.
How's born the partnership with Tommy Denander and James Christian (that's your husband)?
I met Tommy during a "Radio Active" invite to sing a song… and from there it was a relationship of 3. Me, James and Tommy. We are all very tight. James my husband is in House of Lords. He might be the best producer I've ever worked with. Not just because he's my husband, but because he really gets me and knows better what I can do than even I do sometimes… it's great to have these 2 men by my side.
What's your personal meaning and what do you want to express with the title album "The Great Escape"? Or it's simply related to a lyric present in the album?
For me it's meaning was simply to take a break from life and listen to some great music. But the song is literally about getting away or escaping the trappings of a bad relationship. The title of the album really has nothing to do with the song I'm afraid. I kept it because I just loved the image I had created in my own head. When I'm listening to music that I love… all my cares vanish. That's what I want for my fans.
Two songs that totally hit me are "The One" and "Don't Think He's Ever Coming Home". What are the subject of this lyrics?
You hit the nail on the head with these two songs Ms. Miriam. "The One" is clearly about the love of my life and how to let him in on it. "Don't Think He's Ever Coming Home", is a whole other story… this is an unhappy ending for a girl who tries to keep a man that truly wants to be with his intended. Some girls are just lying to themselves and this song spells it out for them in a most unforgiving light.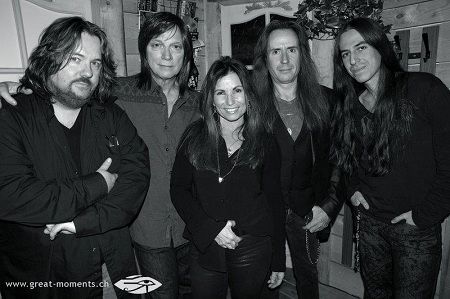 On "That All Depends" you sing with Joe Lynn Turner, how do you feel to realize such a dream? How was standing literally (and singing) beside him?
Ha… that's funny… I've known Joe Lynn Turner and have sung with him for years and years… you'd think I'd be immune'd by now … but he's dreamboat. I've always loved his voice and his way. I can't say enough nice things about Joe Lynn Turner. It was great that he took the time to do this with me. Hopefully we will do another song together in the future.
In February 2009 you founded your label Her Majesty's Music Room, why? I mean you haven't no more faith in the labels?
Yep! That's it in a nutshell. It's a smaller system but much more satisfying. I mean really… working with a label can make you or break you… but working with my own label makes me happy.
The re-recorded release of "Trouble or Nothing" include 4 bonus tracks. If I got it right the songs are original from that session and why at the time weren't included into the album?
No no no…. these songs were not from that time period. They were fresh newly written for the re release of "Trouble or Nothing".
In the 80′s MTV was the leader in broadcasting and promoting AOR bands/singer like you now after 20 years or so we find that internet, with its connections of webzine and sites dedicated to music, is taking the lead. What do you miss of the 80′s from this point of view? And also how much do feel confortable this all this new technology? Have you already notice any pros and cons for your activity?
It's great… no matter what this is how we evolved. For me it's wonderful. I have much more exposure… sometime not the exposure that you want but as they say… all press is good for the artist… good or bad.
Watching your long, stellar career what it is missing is a full concert DVD. Any plans to record it?
Yes… we almost did it at Firefest. But I'm looking to do something that spans my career, not just a rock concert. This takes time but I can assure you not too much longer.
Finally your EU fans have the chance to meet you during your upcoming "Here Comes Trouble Tour" made of 10 dates running thru Germany, UK, Switzerland and Austria. Any project for a full European tour?
I am trying to put that together already. It was only the beginning to start this year after so many years of being missing from the touring circuit. It will take some more time to build up the audience awareness… let's start here. Tell everyone to keep an eye on www.robinbeckrocks.com for coming tour dates in 2013 and Facebook as well.
After this EU tour, what are your next plans and if yes, are you involved in other musical related stuff?
I am in the middle of making a new album right now. We are also discussing new tour for 2013.
Olivia, your daughter is following your artistic footprints, would you mind present her and her songs?
She's amazing and living her dream right now as an actress… but this girl has pipes and she can do anything she wants to. I would be proud to see her live her life and use her talents to make her own dreams a reality.
I've a just a little curiosity to fullfil, you know I'm from Italy and time ago you have recorded a duet with Pupo (that's a real famous songwriter/singer here). Do you mind tell me how's born this collaboration? To me, discovering this was such strange because Pupo doesn't really represent the attitude of a rock star.
Well there's not that much to tell… he reached out to me to do a duet with him and I did. It was fun… and Olivia was only 10 months old at the time so she was in my arms the whole time I was with Pupo singing.
Well, Robin, we're at the end. I really thank you for your time. Please greet your fans and our readers as you like. Really thanks, Miriam.
Please come visit me at my website www.robinbeckrocks.com and on Facebook. I would love to see you there. If I'm in your area please come out and say hello. Watch my website for any details in the coming months. All my love.
Links

Tairrie B Murphy of the Los Angeles based hard rock band MY RUIN featuring husband/guitarist Mick Murphy and bassist Luciano Ferrea has posted the following message on the bands website:
———-
Dear Friends,
Today is the one year anniversary of our 7th album 'A Southern Revelation' which we released as a FREE (digital only) DOWNLOAD and gift to fans on December 7th, 2011. To celebrate our special day we would like to thank all those who have taken the time to download a copy and donate to our band this past year continuing to keep the spirit of independence alive through our music and art, by releasing this new version of the song 'Seventh Sacrament' which was recorded live at the Scala in London, England on our Southern Revelation Tour 2012.
SEVENTH † SACRAMENT
http://myruin.bandcamp.com/track/seventh-sacrament-live
Mick, Luciano and I have recently finished mastering our new album which we will be revealing the name, cover art & details for in January 2013. We recorded album #8 a few months back at Soundtrack Black Studio in Knoxville, Tennessee with our good friend and co producer Joel Stooksbury who worked with us on 'A Southern Revelation'. To check out behind the scenes photos from our time in the studio, click the following link:
STUDIO † PHOTOS
http://www.facebook.com/media/set/?set=a.10151175791021416.496160.247462796415&type=3
Thanks to everyone once again for your continued rock love and support of our band and music. Enjoy the live track and share it with your friends. We're looking forward to the New Year and unveiling something sacred.
♥
Mrs M
Interview by Ed MacLaren
From her groundbreaking contributions to the seminal goth metal band Theatre of Tragedy to even bigger success fronting the eponymously named Leaves' Eyes, Liv Kristine is one of a few women who have truly earned the status of femme metal icon. With the release of her third solo album, "Skintight", Liv continues to offer fans a new and diverse musical perspective along with her unique vocal skills. Femme Metal had the privilege to speak with Liv about her creative process, the secrets to her longevity, and her dreams for the future. Congratulations on the release of "Skintight"! It's another fantastic showcase of your creative talents. Listening to a new Liv Kristine solo album is always an interesting pleasure. What you hear is always unexpected but at the same time it's totally you.
Thank you so much! This album is me, straight from the heart, just very down-to-earth, natural and personal. It really deserves the title "Skintight".
Your solo efforts don't come along that often – although in your defense you're a pretty busy woman. What happens that points you down the solo path? Does the mood just overtake you and you have no choice but to focus your creative energies in that direction?
My solo work and Leaves' Eyes have the same status for me, however, I've needed more time in between the releases of my solo albums than when it comes to Leaves' Eyes releases. There is no explanation for this "rhythm", though. My first solo album "Deus ex Machina" was released eleven years ago, the second one "Enter My Religion" in 2006/2007. However, "Skintight" is my most personal album so far and the one I appreciate the most. I need my solo albums next to Leaves' Eyes. I never plan an album, the songs, or the percentage of slow and fast songs. I just compose it and record it and then when it's released, the audience decides what to think of it. I hate trends and forced ideas. I'm glad my record label trusts me and lets me do my own thing and follow my own instincts. "Deus ex Machina" is probably the one album that had the most influence from the label, external producers etc. and it mirrors a very young "myself". I hate the picture on the cover, though! Something went wrong when printing the booklet, I guess. "Enter My Religion" is the album that celebrates the freedom I felt after winning my artistic freedom back after a terrible time spent in court. And I was happy becoming a mother! With "Skintight", I have taken a big step and gained more independence and self-confidence. It feels really good to release this album, and I am really looking forward to my next one!
What was your goal when recording "Skintight"? Did you accomplish what you set out to do?
I was aiming at one thing: making an album that's ME – just listening to my inner voice. Concerning the song-writing process for the album, I never really "plan" a production. Most ideas just appear unexpectedly, like for instance when I wake up early in the morning at 6.a.m., or perhaps they come along with a glass of red wine when all is quiet in the house. I always carry a little book for notes with me, just in case. The next thing is to call Thorsten and meet up in the studio, which is, luckily, close to where we are living.
The lyrics on "Skintight" are very personal reflections for you as are your lyrics for Leaves' Eyes. Do you have a different mindset when you're writing for one or the other or does it all come from the same place?
My solo work is where I put all my childhood memories, my experiences being a young woman, ideas about love, marriage, memories from travelling, and becoming a mum. Leaves' Eyes has a special concept to every album and I sing in up to seven languages. All lyrics on "Skintight" were written in English. I guess it's just a matter of feeling comfortable in my own artistic "expression" both lyrically and musically.
"Skintight" is a Liv Kristine solo album but you're working mainly with Thorsten Bauer and your husband Alexander Krull from Leaves' Eyes. For a solo effort, why did you decide to keep your collaborations within the "family"?
As I already mentioned, I only want to be independent being an artist, so I would chose any label that would let me do whatever I want, in my own studio, with the musicians I choose to work with myself. I don't care so much about what the trend is like; I'd rather listen to my inner voice and pay attention to my artistic development and my own goals.
Did the writing and recording experience evolve differently than working with Alexander and Thorsten on "Skintight" than on a Leaves' Eyes project?
The composing period and recording period of "Skintight" was much, much shorter than any Leaves' Eyes production. The complete production of "Skintight" was stripped down to a few instruments to make the album warm, focused and intimate. That was my thought from the very beginning.
Was it still essentially a mutually collaborative effort or did you ever have to put your foot down and say, "This is my album and we're doing it this way !"?
This time we did it MY way! I am so grateful that Thorsten, Alexander and my label supports me doing this – achieving my goal!
Does releasing a solo album give you an opportunity to indulge your diverse musical influences in the context of your own music? "The Rarest Flower" has a wonderful Tori Amos flow to it.
Thank you, that's a really nice compliment! I have a varied taste in music: Coldplay and One Republic in the car, Black Sabbath at every party, Tori Amos when relaxing, Edvard Grieg when cleaning, Amorphis when typing interviews and Madonna when cooking! Tori Amos inspired me to record in the way we did. I think she's a genius!
"Skintight" gives you an opportunity to make use of your full vocal range in a more "natural" sounding environment. As a singer, was it a specific goal to experiment with your voice on this album and try some things that just didn't "fit" Leaves' Eyes?
First of all, Thorsten (co-song writer), Alexander (husband and producer) and myself, rebuilt one of the recording rooms so the engineer and the one being recorded are in the same room. The room also has a fantastic view out on the southwestern forests and wine yards! Both music and voice were recorded in a "one-take" procedure to keep the songs real and natural, like Tori Amos, because we wanted to intensify the emotional flow in a natural way. I hate recording little bits and pieces and making pauses between verses and choruses. I would like my friends and fansto hear that this is me. I really don't need to polish my vocals, nor my identity.
You're releasing "Skintight" at the same time as the special edition of "Njord" and on the eve of a Leaves' Eyes tour of the United States. What was the rationale of releasing the solo album now instead of waiting until next year and back it with a solo tour?
I was just eager to have it released as "Skintight" was completed in January 2010. I just couldn't wait! "Skintight" along with "Enter My Religion" and "Deus ex Machina" gives you three full albums of solo material.
Do you think that you've established a unique identity for yourself as a solo artist separate from being the lead singer or Leaves' Eyes or Theatre of Tragedy?
If I take a look at the progress between all my albums, I feel good about it. Album by album I've become more independent and gained more self-confidence. After "Deus ex Machina", which ended in a terrible court case, I have learned to speak out when I feel that something is not all right, fair, or my taste. "Enter My Religion" was a very important step towards freedom for me after a very tough and exhausting period, the ups and downs with Theatre of Tragedy and endless touring. I have been around for 17 years now and I can thank my friends, fans and family for that!
It's also been 15 years since the release of Theatre of Tragedy's self-titled debut "A Distance There Is" still gives me chills every time I listen to it. An amazing vocal performance! Do you ever reflect on the progression and evolution of the musical genre you helped define? Did you have any idea it would explode the way it did?
That's really a wonderful compliment, thank you from the bottom of my heart. No, we would never guess back in 1995 that we would be the trigger and founding band of such an explosion in metal – creating a new metal genre. At first, we were really screamed at by music journalists for mixing extreme contrasts of beauty and the beast in metal, however, the metal fans voted for us to become the band of the year, best new comer a.s.o. world wide. Then the explosion came! Some time ago, I met Tuomas from Nightwish. He really made me blush, he said, "There would have been no Nightwish without you". That went straight into my heart!
You're considered one of the definitive voices of the metal genre – gothic or otherwise – often imitated but never duplicated. Your musical contributions helped open doors for many women to express themselves musically in a genre then dominated by men. Did you think, at that time, that women would ever become such a fixture on the metal scene?
I had no idea! I am so glad that my members of Theatre of Tragedy back then let me step out of the background-singer position and into the front-vocal position! I guess that was the important step to take.
With more and more female-fronted metal bands appearing all over the globe, is there any advice you could offer any young woman wanting to strap on a corset and jump onstage?
Speak out for yourselves and listen to your inner voice! Do not pay so much attention to the money and the fame, because it can hurt you really bad! Be yourself! Be creative, always develop! And stay healthy.
You were still a teenager when you started performing professionally and even now you are still able to keep your music relevant with a fresh perspective and point of view. How do you do it?
I've always had a great passion for music and art in general. I was born with a very creative mind and a voice that can do multiple things. Moreover, I take good care of myself, stay in shape, and have a very healthy living style. I'm 34 now and just won a 10 km run in south-west Germany and my winning time was the best I ever achieved. That's nice! Being a mother also gives me so much power in my daily life. Having my own wonderful family is the greatest luck on earth! I consider myself a very lucky person: I'm able to combine family and music! I never earned the big money, however if I ever do, I have huge plans. My ultimate goal with my solo work is to sell "millions" of albums so I can start my own foundation, helping children in need worldwide. Moreover, I'm dreaming about starting a bilingual/trilingual music kindergarten for kids with special needs and abilities, children that have a "handicap" somehow and do not fit into the typical, official kindergarten concept. Music can help these children in a social, psychological and physical way and they have so many "hidden" abilities that we need to discover and trigger! This is only possible in such suitable, loving and stable surroundings like a "special" kindergarten or school. This is my dream for the future.
You've had an incredibly diverse and prolific career. Are there any songs from any stage in your career that hold a special place in your heart? What makes them so special?
"A Distance There Is" (ToT), "For Emily" (Leaves' Eyes), "Irish Rain" (Leaves' Eyes), "Blue Emptiness" (Liv K.), "Twofold" (Liv K.) and "The Rarest Flower" (Liv K.). They're special because they're all linked to happenings in my life and they make me cry every now and then. It's like holding up a mirror to my own emotions.
What next for you after the Leaves' Eyes US tour? Will you try to do some "Skintight" promotion in the new year?
My next tour will probably be an acoustic tour, some shows in December and the rest next February or March, in intimate locations, with chairs, candles… Let's call it "A Night with Liv Kristine". I will bring three musicians and play songs from my solo albums, some acoustic Leaves' Eyes pearls and maybe "A Distance There Is". Vocals, guitars, piano and percussion.
(Famous) Last words?
"My greatest luck is to give some happiness and love to others". This is what my mother always told me and she is so right! Through my art, I am able to do this and my fans and friends have made my dream come true. I have the best fans in the world! Thank you!
Photo Credit
Photos by Stefan Heilemann
Links
MySpace * Facebook * Twitter * Site
Latest Multimedia
6 color styles available:

Style switcher only on this demo version. Theme styles can be changed from Options page.