Browsing articles tagged with " industrial"
Label : Alfa Matrix
Review by Davide Torresan
Born in 2006, the Italian Helalyn Flowers reach the goal of the 3rd album after a couple of nice works like "A Voluntary Coincidence" and "Stitches of Eden". This duo of musicians is formed by Nøemi Aurøra and Max, and they propose a rather original sound that mixes industrial, rock, an abundant use of electronics and the beautiful voice of the singer Nøemi.
"White Me In Black Me Out", like the title suggests, shows us the two faces of a medal: one white, calm and melodic, and another one, black, dark and chaotic with its guitar riffs and some overwhelming refrains that will punch you brutally in the face. Continue reading »
Label: Mute Records
Review by Luisa Mercier
Last release by Carter Tutti (name that hides Chris Carter and Cosey Fanni Tutti) dates back to 2007. "Feral Vapours of the Silver Ether" was a moving record which had a true spiritual equilibrium. New "Transverse" is a real intellectual chaos, liquid, magmatic. It is really a material full of vibes because it was recorded live at the Short Circuit Festival in May 2011 where Cosey and Tutti were supported by Nik Colk Void (Factory Floor vocalist and noise maker). Even though it is a live recording, the quality of the sound is perfect, you would hardly say that it was performed in an open space apart from the audience cheering at the end of some tracks. Two out of three members in this record are female but this is not an overwhelming presence: vocals are just minimal, they are reduced to nothing, they are not a dominant component.  Continue reading »
Label : Trisol Music Group GmbH
Review by Luisa Mercier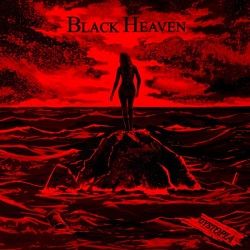 Black Heaven is the side project of mastermind Martin Schindler, which tried to complete the gothic rock played with Mantus through this electronic project. After the release of their last record in 2009, Black Heaven completed their fifth album and in no way they have lost the dark mood of the founder main band. "Das Tor Zu Welt", the opener, is an up-tempo song full of keyboards and completely sung by Martin while the following "Lächelnd geht die Welt zugrunde" is haunting and the vocals are delivered by Thalia. More slow-paced, it will find its place in the gothic clubs all over Europe.
"Die Zeit Die Bleibt" is more gothic, decadent and romantic with strings and its piano break that seems coming out of a movie soundtrack. Going back to danceable rhytm, "Mensch" is maybe the fastest song on the album and once again the keyboards have a main role. Continue reading »
Label : Alfa Matrix
Review by Davide Torresan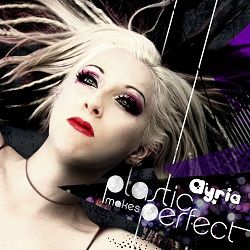 Ayria is back! After the release of the EP "Plastic and Broken" we are all invited to return on the dancefloor with her new album: "Plastic Makes Perfect". The Canadian queen of EBM returns to entertain us with her danceable songs. This time the thing that struck me most was the mood of some songs. For example the single "Hunger" is perfect when you're angry with the entire world. Instead "Friends and Enemies" has a catchy rhythm which fits perfectly as the background of a club. In short, from these simply words you understand that there's no space for sadness. Although Ayria tried different styles with her voice, in her world only one thing exists: the desire to entertain the listeners. This CD is available not only in the normal CD format but also in other two versions. There is a deluxe carton box edition and another one for free if you buy the limited edition. Both of them contains several remixes that will delight the lovers of industrial and electro-pop. Continue reading »
Label : Alfa Matrix
Review by Davide Torresan
Ayria is a Canadian dance-pop musical project formed by Jennifer Parkin. She's the former singer of the EBM group Epsilon Minus, and after the departure from the band she decided to give birth to this solo project. Its sound is characterized by her soft and sweet voice and melodic beats close to industrial and dance music. Actually she's working on her 4th album whose title will be "Plastic Makes Perfect". In the meantime Jennifer decided to release this EP, "Plastic and Broken", which is available for download on her Bandcamp page. This digital 7-track EP includes 2 songs that will be featured on her forthcoming album. Continue reading »
6 color styles available:

Style switcher only on this demo version. Theme styles can be changed from Options page.