Browsing articles tagged with " instrumental"
Label : Termo Records/Better Place Recordings
Review by Luisa Mercier
Third release for the English Rhys Marsh and his big orchestra. Based in Norway, the band features members from a moltitude of other musical projects like The Irrepressibles, In Lingua Mortua, The Divine Comedy and many, many others. So influences are really varied and it is difficult to fit the music in just one genre. I would say that is Prog with Jazz, Ambient and Symphonic hints, so lovers of this kind of music should enjoy "The Blue Hour". It is a record that should be listened in the quiet, at sundown. It is made of slow tempo songs with male and female vocals that entertwine. "Broken Light" is a perfect example. Expect long instrumental parts and a lot of brass and woodwinds, relaxing moments and a little bit of psychedelia. Definitely not a release for everyone, since listening to the album can result hard for a first time approach to such refined music, but lovers of this kind of music, will appreciate it for sure.
Rating – 70/100
Tracklist
And I Wait

Read the Cards

The Movements of Our Last Farewell

Broken Light

Wooden Heart

Further from the Truth

The Place Where You Lay

One More Moment
Line Up
Rhys Marsh — Voice, guitars, piano, mellotron, pedal steel, organ, zither, & orchestrations

Trude Eidtang — Vocals

Jess Bryant —

Vocals

Åsa Börrefors —

Vocals

Nicklas Barker — Mellotron

Lars Fredrik Frøislie — Chamberlin, hammond, moog, autoharp & celeste.

Akira Rabelais — Electronics

Timbre Cierpke — Concert Harp

Gaute Storsve — Guitar

Steve Honest — Pedal Steel

Ketil Vestrum Einarsen — Flute.

Mia Silvas — Flute

Tuva Hatlelid Mortensen — Oboe

Kirsti Jacobsen — Clarinet

Henning Wien — Bass Clarinet

Jørgen Vie — Bassoon

Tetsuroh Konishi — Trumpet

Hayden Powell —

Trumpet

Erik Johannessen — Trombone

Kristoffer Lo — Tuba & flugabone

Anna Giddey — Violin

Charlie Stock — Viola

Natalie Rozario — 'Cello & orchestrations

Jo Fougner Skaansar — Double & electric bass

Francis Booth — Bass

Andy Raeburn — Drums

Takashi Mori — Drums

Mattias Olsson — Drums, celeste, mellotron & orchestron.

Iver Sandøy — Drums

Martin Horntveth — Drums & orchestral percussion.
Links
Label : Equilibrium Music
Review by Stina
It's your call how best to experience "Demain, C'était Hier", the second studio effort from French nocturnal poets Les Fragments de la Nuit, formed in 2005 by leaders Ombeline Chardes and Michel Villar: the album has its own thematic undercurrent referring to the concept of cyclicity, constoruction and deconstruction (the title itself serves as a metaphor for this), but the wordless aggregation of sounds that composes it (this album is totally instrumental, so no vocals can be heard throughout) makes it easy for the listener to appropriate the music freely, without being biased by lyrics or explicit hallmarks. One thing for sure, however, is that is best listened to at night: in fact, Ombeline and Michel refer to their music as 'music for the night', their monicker itself being an explicit allusion to their nightttime songwriting habits. Night is the perfect moment for Les Fragments de la Nuit's graceful yet impetuously propulsive soundscapes to emerge to their full effectiveness and intrinsic beauty, weaved through tightening cyclones of viola, violin, cello and piano – sometimes joined by French horn and percussions. A description that might feel familiarly resonant with neoclassicalism at first, but "Demain, C'était Hier" is, in truth, a chameleonic record with many left turns – albeit more subtle and heterogenic than one might expect. That's because Les Fragments de la Nuit's sound-world is uncommonly broad, and even more uncommonly fervent: the members of this ensemble have quite the eclectic taste in music, with influences ranging from Zeuhl to Post-Rock or even plain Thrash Metal, and cemented by a natural disposition for movie scores (which is the reason that led to the foundation of the Versailles collective), all wrapped up in their beautiful and airy chamber rock arrangements and pulsating vividly under the textures of strings. What's stunning about LLdlN's music, however, is how it is capable of transcending genre allusions as well as time and space, becoming all about magic and feeling, about how just everything in the record effortlessly clicks: its classy, dynamic construction, its oneiric feel, the way it captures you on a journey to whatever destination you choose. Waste no time on this review and hear for yourself, you will fall in love much as I did.
Rating – 90/100
Tracklist
Zenith
Cyclogenese
Teletemps
Cyrius B
Soupir
Allegra Aeternae
Marche Nocturne
Les Canons du Ciel [ In Memory of Bolal Dia ]
Demain, c'était Hier
Lunistice
Des Restes Vivaces
Thaïmiz Dih Enemy
Line Up
Ombeline Chardes – Violin
Cendrine Mazzucco – Violin
Aurore Moutomé Miath – Violin
Ian-Elfinn Rosiu – Cello
Michel Villar – Piano & Percussions
Anne Frèches – Vocals
Marion Gomar – Vocals
Christophe Gaurier – French Horn
Links
Interview by Roberta Ilaria Rossi
Symphonic metal is one of the most fashionable among the music metal genres and surely it has got a very special care, becoming the "landmark" for lots of emerging bands. This surely is the case that concerns the Croatian metal band Downcast Art which recently brought its music around Croatia and now is trying to enlarge the boundaries. Here's what the lovely Jelena revealed to us.
Hi Jelena and welcome to Femme Metal.net. Let's start our interview talking about the project Downcast Art. Would you like to introduce some more detail to our readers?
Of course!

We are a symphonic metal band from Croatia and this year we released our first album called "Forbidden Memories". The band consists of five members, Kristijan (guitar and vocals), Davor (bass guitar), Zdravko (keyboards), Lukas (drums) and me (vocals).
Downcast Art is a Croatian band which makes symphonic and opera metal music. How did this band start?
The band was formed by our keyboard player, Zdravko, in 2005. During the first few years, they played covers of the well-known bands of the genre, but with time, they started to develop their own musical expression. I've been in the band since 2011, so I don't know too much about the years before, only some general stuff the guys told me

The band was formed in 2005, the path was long but before releasing the debut album, something happened in the band: there were a lot of lineup changes, you've released an EP, "Downlight", containing 3 songs only and then, you've found a stable line up. How is going on your musical path at the moment?
Well, I'd say. We have live concerts often enough to promote our debut album. Along with live shows, we are working on some new songs and ideas.
Before your entrance in the band, there was another singer, Iva Grdić. How did you get in touch with the band?
We got in touch via a Croatian forum dealing with music, instruments and playing in bands. I wasn't registered there (I did not know the site even existed), but my best friend decided that I needed a band, and made a post on the forum about a certain classical singer searching for a band, preferably symphonic metal

Zdravko saw the post and contacted me, I listened to their music, liked it, and before you know it, I was having rehearsals with them.
Let's talk about your album. It's called "Forbidden Memories". Could you please tell us how was this record born and could you please say something about the album title?
When I came in the band, the music was finished, only the vocal lines had to be completed. All the instruments were already recorded (only a few things had to be fixed in the studio), so I got the lyrics and the music and started working. In five or six rehearsals (lasting 3 to 5 hours each

), I sketched the vocal lines with the help from the guys (sitting on the floor and saying: "Yes, that's it!!!" or "No, could you do it…. somehow different"

). It was recorded and mastered, and after finishing the booklet, the album was complete. Its title refers to the idea which binds all of the songs together: something lost, perhaps living in the past, where all the things are brighter; our memories of that place and everything in the present that connects us to it.
Did the record obtain good reviews and good feedbacks from medias and fans?
It did, we are still extremely proud of the American review in which we received 11 of 10 points, and other reviews, from Canada and Croatia, where the number never went below 8 of 10. The fans are great, they are mainly getting in touch with us and commenting our music on the band Facebook page after the live shows.
I've noticed that there is a lyric in your mother tongue, called "Miris Prošlosti" and the remaining ones are written in English. What about this choice?
Well, so that we could say there is a symphonic metal song in Croatian.

Just kidding, there was the idea of translating the song to English, but it just sounded better in Croatian, I suppose. The other songs are in English so they are understandable to the fans in the world. And our songwriter likes to write in English

In the track "Miris Prošlosti" we can see and read these lines: "Drugi svijet u tišini vremena, sve, sve što sanjam ja, negdje u meni, Čuva tajnu zvijezde daleke". What do they mean?
Literally translated: "Another world in the silence of time, everything I am dreaming of, somewhere in me, keeps the secret of a faraway star". As you can see, it also has a reference to the past and the secrets it keeps.
"Forbidden Memories" is the song that gives a name to the record and it sees a duet. What could you tell us about this song?
As much as I know about the process of making of that song, it was made to be a "catchy" song

Thematically, it deals with memories defining who you are, which defined you as a person, your individuality.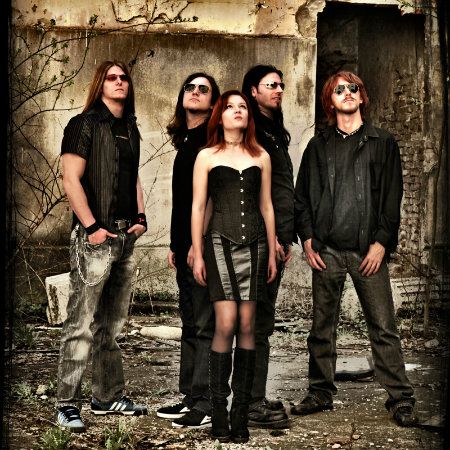 The lyrics of this record are well-written and they show off a very good skill in writing. How does a lyric branded Downcast Art come to life?
The only person writing the lyrics in the band is Zdravko. Since I joined the band after all the lyrics for the first album were written, I can tell you only that, at the moment, we have a great amount of music and ideas for the second album, but the lyrics are kept in secret until the very end.;
If you could pick a song taken from this record to identify the sound of the band at its best, what song would you choose? I would say "Whisper of a Dying Rose"…
Hmm, I'd choose "Home of Silence". It is soft and sad at the beginning, it gives you hope on the chorus and it fully awakes the whole band (and the audience) after the guitar solo.
"Chants from the Deep" is an instrumental track and it fits well on the album. What could you say about this song? Who did compose it?
That song is made to recall the song of the lost captains and sailors of the seabed. A deeper meaning would be that it's a song from the bottom of the heart, pure and untouched by empty words of this world. It was composed by Kristijan and Zdravko.
You mainly are a soprano, what did your adventure in music start?
It started off at the age of 7 at the School of Music in my hometown, where I studied piano and music theory. At the age of 15, I changed my major from piano to classical singing and vocal techniques. After finishing high school and the School of Music, I continued my education on the Faculty of Humanities and Social Sciences in Zagreb, thus completing my formal musical path.
What were your biggest influences?
Classical opera singers had the biggest influence over me and my singing, mainly Maria Callas, Anna Netrebko, Cecilia Bartoli… Their tone and the ability to portray a huge number of completely different characters in the opera inspired me to think, to act and to feel as a protagonist of the songs I'm singing on the stage. It is the most important task of the singer, to be in the song and to pass it on to the audience.
Now that the album has been released, what are your future goals?
In the near future, we would like to perform live as much as possible, especially outside the Croatian border. Also, at the moment, we are trying to improve and fill in our merchandise offer with T-shirts and similar stuff. Later in the future, we are planning to release the next album, of course

What could you say about your fanbase? Are you accepted by the Croatian public?
Pretty much, yes. Croatia is not the country where metal and symphonic metal are popular and well accepted music genres. With that in mind, we are receiving surprisingly positive feedback from many people who aren't even fans of the genre, but still like to listen to our music in the car, or at home relaxing after work, for example

That is a great compliment, if you ask me, to satisfy the needs of the people who aren't used to the sound of metal and operatic voice.
What about the European one?
We still didn't present the material from the album live in Europe, but judging by the reviews and individual feedback we got, the European public might like us

I'm very optimistic.
Will we ever see Downcast Art touring Europe one day?
Oh, I certainly hope so

It will probably be an exhausting and beautiful experience and I can't wait for it to happen!
Ok this was my last question. Thanks for your time Jelena. Do you want to say and share something with our readers and your fans out there?
Thank you for the interview and for your interest in our music! To readers and fans: listen to good music, love and respect each other and visit www.downcastart.com every now and then

Links
MySpace * Facebook * Twitter * Site
Label : earMusic
Review by Luisa Mercier
Harus is a side project of Tarja, former Nightwish singer, founded to rearrange classical tracks in a more modern way together with other musicians (guitar player, organ player and percussionist). The live is opened by "Arkihoulesi Kaikki Heitä" driven by guitars and Tarja's vocals and it is followed by two "Ave Maria", the first by Luzzi and the second by Harus. This one is definitely darker and led by a melancholic melody in addition to Tarja's vocalising and highlighted by the final organ. "Varpunen Jouluaamuna" has an interesting instrumental made by keyboard and xylophon that convey dark and moody atmopheres. Equally creepy is "Astral Bells", a completely instrumental song played by xylophon, a hint of electronics and some guitars. So it is much more than an interlude, maybe one of the best songs on the record. "You Would Have Loved This" is a song written by Tarja for her mother and already performed live several times. She is particularly sweet and expressive and dramatic. Song before the last is "Walking in The Air", already known to all Nightwish fans and here proposed with a more ethereal, eerie arrangement. The album is closed by a baroque outro: "Improvisation – Variations sur Noel", really lovely I have to say. If you are a Tarja fan, you will appreciate this release for sure, otherwise I would advice to stick to old Nightwish records.
Rating – 70/100
Tracklist
Arkihoulesi Kaikki Heitä

Ave Maria Op. 80

Ave Maria

Maa On Niin Kaunis

Varpunen Jouluaamuna

Heinillä Härkien

En Etsi Valtaa Loistoa

Jouluyö, Juhlayö (Silent Night)

Astral Bells

You Would Have Loved This

Walking in the Air

Improvisation: Variations Sur Un Noël (Bonus Track)
Line Up
Tarja Turunen – Vocals

Marzi Nyman – Guitar

Kalevi Kiviniemi – Organ

Marku Krohn – Percussion
Links
Label : Out of Line
Review by Luisa Mercier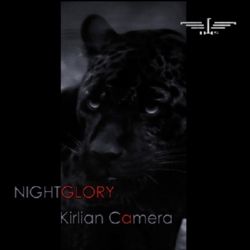 The Italian industrial combo Kirlian Camera is a cult throughout Europe and now is back with another beautiful release. "Nightglory" is maybe their most atmospheric and melodic release since their powerful electronic structures have been made softer through the addition of piano and symphonic arrangements. As soon as "I'm Not Sorry" starts, you know you are listening to a great record. Piano notes open the track and slowly acquires rhythm and strength; towards the ending a choir of evil kids makes everything creepier. The title-track was already released in the single "Ghlòir ar an Oìche", and it is a catchy, anthemic song thanks to the magnificent vocal performance by Elena Alice Fossi. "Hymn" is a cover of the Ultravox song dating back to 1982 and Kirlian Camera rendition is beautiful, even more majestc than the original. The short "Save Me Lord" is a sweet, delicate ballad with symphonic and acoustic guitar arrangements. "Winged Child" follows and we go back to darker territories. Distorted guitars mix with industrial beats. Definitely more up-tempo than the previous ones with even a slight danceable feeling. The fascinating and short "I Killed Judas" is an intro to "Immortal": sensual in the verse and powerful in the chorus. Elena Alice is very aggressive and expressive in this track, I would say almost angry. "I Gave You Wings" is an ethereal track with a clear ambient influence and Elena shows once again other aspects of her amazing, sexy voice. Instrumental with a soundtrack atmosphere is "Black Tiger Rising" while the closing track is another cover song. "Gethsemane" from "Jesus Christ Superstar" musical. Kirlian Camera rendition is epic and dark. Really a classy release which draws from symphonic, pop, electronic and acoustic music;we can say that Kirlian Camera created another masterpiece!
Rating – 90/100
Tracklist
I'm Not Sorry

Nightglory

Hymn

Save Me Lord

Winged Child

I Killed Jesus

Immortal

I Gave You Wings – I Gave You Death

Black Tiger Rising


Gethsemane
Line Up
Elena Alice Fossi – Lead and backing vocals, electronics, programming, treatments, keyboards, piano, additional bass guitar, studio sound engineering
Angelo Bergamini – Electronics, additional programming and keyboards, male voice inputs


Kyoo Nam Rossi – Electric, acoustic & bass guitar
Links
6 color styles available:

Style switcher only on this demo version. Theme styles can be changed from Options page.