Browsing articles tagged with " interview"
Interview by Miriam C.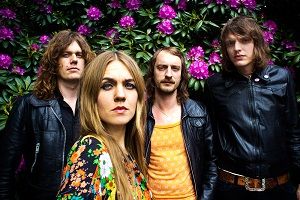 Lately, there are a few many current music realities that are trying to revive a musical genre that to some people is still interesting, the rock music, that allowed KISS, Lynyrd Skynyrd and The Doors to become famous. Spiders is the latest band in being successful in this hard task. Recently arrived on the shelves, "Shake Electric" embodies perfectly the spirit of the '70s that now is almost lost. On the occasion of the release of this brand new album, I had the pleasure of meeting the lovely Ann Sofie in the backstage of the Mostovna venue in Nova Gorica (Slovenia), where the band has had the opportunity to share the stage with Vidunder and Horisont. Continue reading »
Interview by Alessandra Cognetta
FYRE!
is an international band revolving around the charismatic figure of vocalist and guitarist Alejandra Burgos. Alejandra left her home in Argentina to pursue a musical career in Europe and, in three years, FYRE! built the foundations for their debut album, "Missy Powerful". The album is an energetic blend of rock and metal influences that showcases the input of all the band members. This was going to be a face to face interview but, due to the postponement of some of their tour dates, it turned into a very nice skype conversation. I talked with Alejandra and her fellow bandmate and bassist, Lars Ratz, about the album, its conception and the band's recent activities. But enough with introductions, it's time to dive in and discover the energy and friendliness of this Palma de Mallorca based band!
Hello and welcome to Femme Metal, Alejandra! How's it going, especially since the recent news about the tour being postponed?
Lars: The tour was very very great so far, it was amazing to open for an artist like Anastacia who has a great voice and a great personality. She actually has a really "rock" appeal in her live shows and she even does a Guns N'Roses & AC/DC medley, which was really interesting. Continue reading »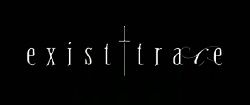 Interview by Miriam C.
The J-rock legends exist†trace, after the critically acclaimed mini albums previously released "Spiral Daisakusen" and "DIAMOND", further enhance their new musical evolution with their second album "WORLD MAKER" and they introduce to their overseas fans their new line up and spills more insights about Archangel Diamond, wanna know what it is? Simply read the interview with both the singers Jyou & miko! We must thank Mr.Dave Cirone for helping us in making possible this interview!
Continue reading »

Interview by Tony Cannella
On October 11th, the legendary Dutch symphonic metal band Within Temptation wrapped up their wildly successful North American tour in Worcester, Mass. It was my first time seeing WT live and although I had seen the DVDs I had no idea what was in store for me. To put it simply, the band blew the doors off the Worcester Palladium. Prior to Within Temptation taking the stage that night, I had the huge honor of interviewing front woman Sharon den Adel. With "Hydra" being their most successful album worldwide and a new DVD on the horizon, there was much to talk about. Here is what she had to say…
  This is the last date of the U.S. tour. How has it gone?
We've had a great time. We've always had a great response from the audience. Most shows were sold out or almost sold out, so we are really feeling good about this tour and really happy that we did it again and that we came back. It was a warm welcome. Continue reading »
Interview by Miriam C.
People, we're in front of a legend. Or better a metal LEGEND. If think about thrash metal, the first band you'll gonna refer to, at least in the European musical panorama, is German's Holy Moses. Why? The reason is really really  simply 'cause without Sabine Classen, there'll be no Angela Gossow, Alissa White-Gluz and Runhild Gammelsæter singing in any whatsoever extreme metal band. Holy Moses's first demo release date back in 1980 but it's the third demo, published in 1982, "Satan's Angel" that marks Sabina's debut behind as a band vocalist until their break-up in 1994. Right now, after 30 years of activity, it's really natural that a band undergoes a lot of lineup changes but with their new album "Redefined Mayhem", Holy Moses seems to have found a stable line-up and vocalist Sabina Classen, guitarist Peter Geltat and bassist Thomas Neitsch took some time to speak about it. Thrash on! Continue reading »
6 color styles available:

Style switcher only on this demo version. Theme styles can be changed from Options page.
Archives