Browsing articles tagged with " interview"
Interview by Michelle Henriquez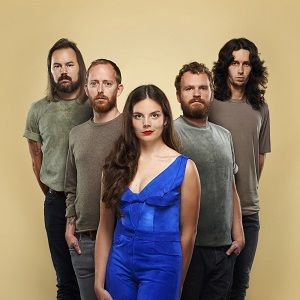 The Netherlands based band GOLD define themselves as "a contemporary rock band that's heavy because of the songs, not the sound, but why? Let's discover with us more about their music and their debut album "Interbellum" released via Van Records on 2012 with this nice chat happened few months ago with both singer Milena Eva and guitarist Thomas. 
How did you experience the show?
Milena: Yeah, it went great we think, it is kind of hard to grasp the feeling 5 minutes after the show, but I think we did alright.
Thomas: We made a few mistakes but because we were a bit stressed playing a set of just 30 minutes and lacking the drummer for quite some time. Plus it was great to play a set for such a big crowd. We played some festivals in Holland and even Sweden but nothing this size. Continue reading »
Interview by CriX
Raskasta Joulua
is not your ordinary Finnish metal project, believe me. In some ways Raskasta Joulua is strictly connected to USA's Trans-Siberian Orchestra, not only for its musical influences but also for how the show is structured. Big lightening show and a lot of singers are involved, just to name a few names like Marco Hietala (Nightwish), Ari Koivunen (Amoral) and Tony Kakko (Sonata Arctica). 2014 marks the 10th anniversary for Raskasta Joulua and as traditions wants, they have just released (for the first time in both English and Finnish) via Spinefarm Records their last album "Ragnarok Juletide"/"Raskasta Joulua 2″. In addition, this year for the time Elize Ryd join the band. So let's read, what Marco Hietala has to say about it….
Hey Marco, welcome to Femme Metal Webzine!
Thank you!
This is the 10th year of Raskasta Joulua, would you mind tell us how do you guys come up with this idea? Continue reading »
Interview by Tony Cannella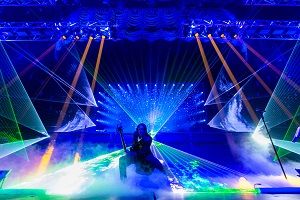 Jon Oliva
is a man that needs no introduction, but hell, I'll give one anyway. To metal fans he will always be known as the frontman for Savatage, Doctor Butcher and most recently Jon Oliva's Pain. In addition to that he is one of the driving forces behind the touring Christmas extravaganza Trans-Siberian Orchestra. As TSO is currently on their latest winter touring cycle, this was a good enough reason to speak to Jon and one thing is for certain, his excitement about the current TSO show is obvious and infectious. In addition to TSO, there is also a Savatage reunion and a new Jon Oliva's Pain record on the horizon in the coming year. This was my first time interviewing Jon and he also proved to be one of the coolest, down-to-earth people I've had the pleasure of interviewing. Continue reading »

Interview by Arianna G.
In a busy environment which is the current metal scene, SAVN is the revelation band of 2014. Norwegian and dedicated to the gothic and folk melodies and led by the blonde vocalist Carmen Elise Espenæs, Stig Johansen and Anders Thue (ex-The Sins of Thy Beloved), SAVN's debut album gained positive acclaims from all over the world in a very short time. For the occasion, we exchanged a few chats with the singer of this combo and, in this in-depth interview, she tells us something about this new musical experience, without forgetting her "mother-band", Midnattsol, anticipating some juicy news as well.
Savn is a band formed by Stig and Anders. After so many years in which there were so many rumours concerning their band, The Sins of Thy Beloved, they've decided to start a new music project. Would you like to give a short biography of this new band for those people who are still not familiar with you?
Yes, of course! It was actually Stig that started the band, he felt that he needed something new in his life, something new in the music front, because nothing happened with The Sins of Thy Beloved, it was too silent for him, Continue reading »

Interview by Miriam C.
Reading Tom's words what shines through is a pure innocence after being reborn from the ashes of a past life. Probably I read too much sci-fi stuff, that's for sure but WHW is one of the few bands whose spirit is still driven by the real passion for music without any business shenanigans. WHW's music helps to cleanse your soul and can totally help you during your catharsis. So, we contacted Tom Phillips, the mastermind behind this family business, for more updates about their recent album "Suspended at Aphelion".
Hi Tom, first of all welcome back to Femme Metal Webzine! How are you? It's passed a lot of time since the last time we chat together…
Doing well Miriam, thanks for asking! I hope it is the same for you…and that you've resolved your computer issues! (Yes, finally Tom, thanks for being thoughtful!)
Please me indulge us now Tom but WHW doesn't have exactly the tradition to release studio albums in such short periods of time, I refer for example to "Sorrow of the Angels" and "Of Empires Forlorn" 'cause between this 2 album, there is a break of 5 years. Is WHW embracing a new era, a more productive one than ever?
Continue reading »
6 color styles available:

Style switcher only on this demo version. Theme styles can be changed from Options page.