Browsing articles tagged with " interview"

Interview by Michelle Henriquez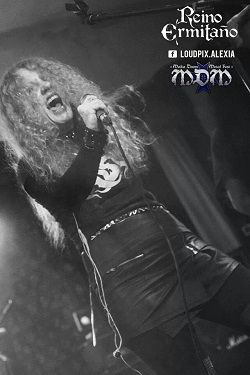 Reino Ermitaño
is a doom metal band that originates in Lima, Peru. They were formed in 2001 by founding members Marcos Coifman on bass, Tania Duarte on vocals, Julio Almeida on drums and later they've introduced Eloy Arturo on guitars. They incorporate social issues, spirituality and introspection in their lyrics, which adds an extra layer of depth to the dark melancholic sound of the band.
Welcome to Femme Metal Webzine, it's a great pleasure to have you with us here. First of all, I want to congratulate you on your latest release "Conjuros De Poder".
Tania: Thank you very much. We are pleased with the results of the new album.
For many of the metal fans that don't know Reino Ermitaño, do you mind introducing yourself and telling us more about the band's history?
Tania: Reino Ermitaño plays witch doom since year 2000. We have released five records (two in vinyl) so far, and played many gigs in Lima and different cities of Peru, two tours in Europe in festivals like Doom Shall Rise 2009, Malta Doom 2014, Doom Over Vienna 2014 and Hammer of Doom 2014. Continue reading »
Interview by Miriam C.
In this exclusive interview Weeping Silence's singer Diane Camenzuli take some time to look back over her 3 years with the Maltese band and to spill some interesting news about the upcoming album "Opus IV Oblivion" and their recent signing with the German label Massacre Records. Stay tuned 'cuase something really good is comin'!
Hi Diane, first of all, how are you and thank you for this special interview. How life is treating you nowadays?
Hi Miriam, long-time no-see! I am very busy at the moment in every aspect of my life, but anyway, my life has always been like that – going from one thing to another. I hope you are well!  Continue reading »
Interview by Vard Aman
Armenia is little country that is steadily claiming its rightful place in the in the music world (and right near the top of my "to visit" list). While there may not be many bands (yet), the bands that are coming out of Armenia are top quality. Take Dogma – a unique band fusing Armenian Folk music with Progressive Metal. How good are they? Here is what Ian Anderson of Jethro Tull had to say about them: "The best musical Metal band this side of Mars. Amazing bass player. Brilliant vocals. Searing guitar. Thundering neutron drums. This band feature instruments which are weapons of mass destruction…. Oh, to be so young." And I'm inclined to agree (you can read the review

here

). I caught up with Dogma's vocalist, Zara Gevorgyan, for a chat about Dogma and Armenia.
Hi Zara. Welcome to Femme Metal Webzine!
Hi Vard, firstly I need to say a big thank you for the nice and positive review of Dogma's second album "Under Dogma" you presented to the readers of Femme Metal Webzine. And another thank you for this interview offer! Continue reading »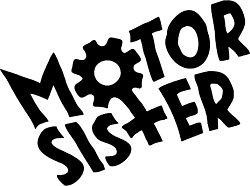 Interview by Tony Cannella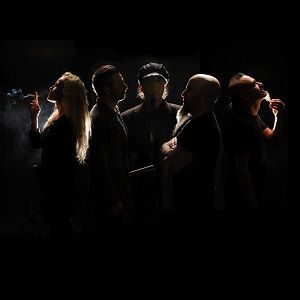 Motor Sister
is the new project featuring Jim Wilson from Mother Superior, Scott Ian from Anthrax, Joey Vera from Armored Saint, John Tempesta from The Cult and Pearl Aday. They got together to perform songs from one of their favorite bands Mother Superior, and the result is their debut album "Ride". The vibe of the record is classic, authentic rock n' roll. Sadly that is something that we are not getting a ton of these days which makes "Ride" a pretty fresh sounding record. Recently, vocalist Pearl Aday was kind enough to take a few moments to discuss the album and what she has planned for the future.
Tell us how Motor Sister originally came about?
Continue reading »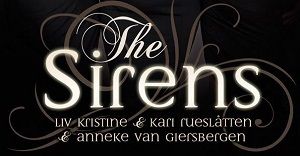 Interview by Naomi Rigley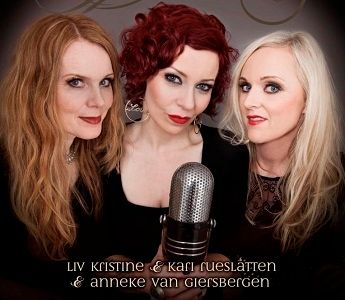 Calling themselves THE SIRENS, Anneke van Giersbergen (The Gathering), Liv Kristine (Theatre Of Tragedy/Leaves' Eyes) and Kari Rueslåtten (The 3rd and the Mortal) unite in celebration of a revolutionary move within metal that launched an entirely new genre. Referring to themselves as "the originals", the trio performed at MFVF XII on 18th October 2014 showcasing a set-list featuring songs from their respective careers in addition new songs such as "Sisters of the Earth". I had the chance to speak to all three of the ladies on how the live project came forth.
Where did the idea come from for the project?
Anneke: Well, I met Liv at a festival last year…last summer and we took a Facebook picture – we put a picture on Facebook – and Facebook explode. Continue reading »
6 color styles available:

Style switcher only on this demo version. Theme styles can be changed from Options page.