Browsing articles tagged with " interview"
Interview by Alessandra Cognetta
When I was asked if I wanted to interview Einar "Kvitrafn" Selvik from Wardruna I had to stop for a good five minutes to register the news. If you don't know about Wardruna, you should immediately make up for that, for your own good. Wardruna is an ensemble of Norwegian musicians that combines runes, old and historical instruments, sounds produced by nature and a significant amount of talent to produce some of the most intense, primitive, magical (I could go on forever and I still wouldn't be able to describe it accurately) pieces of music you will ever hear. Kvitrafn is one of the main pillars of this extraordinary gathering of artists, delivering lyrics, vocals and instrumental performances since the first album of the "Runaljod" trilogy of albums, which is still in progress. Their second work, "Yggdrasil", has been released at the end of March and we took the chance to uncover some of the mysteries of their music. Read below for a nice conversation about music, shamanism, vikings, stereotypes and… well, just scroll down and see for yourself!
Hello and welcome to the 'zine, Kvitrafn! It's really a honour to have you here with us and put the spotlight on Wardruna. So, how are you and how's it going for Wardruna since the release of "Yggdrasil"? Continue reading »

Interview by Ed MacLaren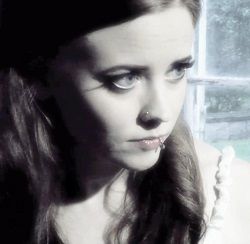 Portugal's Factory of Dreams is not a band to rest on its laurels. After releasing three consecutive prog-metal classics, producer/multi-instrumentalist Hugo Flores and vocalist Jessica Lehto may have surpassed them all with the sublime and sonic grandeur of "Some Kind of Poetic Destruction". An epic concept album of the highest caliber, "Some Kind of Poetic Destruction" weaves effortlessly between soaring melodies and savage riffs, tearing at the fabric of its musical universe with searing solos and breathtaking vocals. Hugo and Jessica took some time to talk to Femme Metal Webzine about the remarkable concept and development of "Some Kind of Poetic Destruction", how to out-epic an epic album and the strange and fascinating impact of lip piercings.
With the success of "Melotronical", expectations surrounding "Some Kind of Poetic Destruction" were understandably high but the new album has delivered another essential sonic experience and then some. Epic is becoming almost an understatement.
Jessica: I'm thrilled that you think so! Hugo has written such excellent music for this album. Of course that goes for all albums, but this is my favourite release so far. Every single track on "Some Kind of Poetic Destruction" has that special something, a nice atmosphere, lovely instrumentation and an interesting story to tell. Continue reading »
Interview by Miriam C.
"As The Truth Appears" marked, in 2011, the debut of this Melbourne-based progressive metal band, even if some time is passed (precisely 2 years) it was nice to know more about this band and the debut's reaction from the press. Seems also that the band recently undergone into a line up change (Jason Meracis is now the new bass player) and they are prepping up for the album #2. In the meantime, enjoy this interview….
Today Femme Metal introduces you Divine Ascension from Australia. Let's welcome Jennifer Borg, the lead singer of the band

Thanks, I appreciate the opportunity.
Welcome Jennifer. Let's immediately break the ice, talking about Divine Ascension, a "small" Australian music reality that slowly is moving its first steps in the metal music scene. What could you tell us about this? We're really curious to know the origin of this project…
The band now known as Divine Ascension was semi formed and looking for a lead vocalist, and I was looking for something interesting and challenging to keep me on my toes. As soon as I heard one of the instrumental demos "Garden on Evil", I knew that this was the right project for me. A whole new world of 'underground' music known as melodic metal opened up to me, and Robb and Luke commenced my education feeding me with Metal music from all over the world. Once we established our line up, we did our first gig in Melbourne in November 2007 and have kept moving forward ever since. Continue reading »
Interview by Alessandra Cognetta
Here we are for another feature from overseas in our series of interviews with female-fronted Japanese bands. This time we move from Tokyo to the south of the country, specifically Osaka. Shiori is the lead singer of Eleanor, a gothic/melancholic metal band that will surely remind you of the Dutch act The Gathering. But there's much more than that in their music and we had Shiori as our guide to get to know more about Eleanor and their latest release, "Breathe Life Into The Essence", with in-depth analysis of the songs, the emotions the cultural influences and the people behind the music. You only have to scroll down and read!
Hello and welcome to Femme Metal, Shiori! We're glad to have another Japanese band on our webzine. So, how are you and how's Eleanor doing right now? Your latest album, "Breathe Life Into The Essence", has been released not long ago, what feedback did you get from the press and from your fans?
Hello. I'm the singer of Eleanor, Shiori. Thank you for the opportunity, and I would like to express my feelings of honor at being interviewed. As for the new album, we have been introduced by magazine reviews, radio programs etc., and through various sources of media we have been receiving favorable receptions from not only our fans, but also listeners who have never heard of us before, and I feel very happy about this. It could be due to the fact that before the release we posted free test plays from the album, and made the PV accessible, so that as many people as possible would have the chance to know a little bit about us.
"Breathe Life Into The Essence" comes four years after the release of your first album. What happened in these four years and how did this long pause away from studio recordings help or improve your relationship with songwriting?
The making of the second album began from the act of first putting a stop to the currentof our activities, and taking a second look into ourselves. The songs on the second album I think have increased in scale, compared to before. We do call ourselves a melancholic gothic metal band, but many songs take a widely altered course from what would be expected from the gothic metal genre. If we had not stopped the flow after the release of the first, we most possibly might have ended up making an album on the same track as before. Continue reading »

Interview by Robert Brady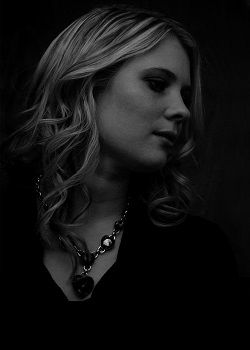 In a country that is notorious for its biggest musical export being Black Metal, Norway has also been building a great legacy of producing some of the top female vocalists, artists and musicians in the world. In modern time in the heavy metal and hard rock community, Norway has produced Liv Kristine ex-Theatre of Tragedy and current frontwoman of her own band Leaves Eyes, probably one of the most beautiful and undisputed powerful operatic vocalist in ex- Tristania soprano Vibeke Stene, Carmen Elise Espenæs of Midnattsol and on the pop side Marion Raven.
However, Norway has certainly been hiding a true treasure and one of the most beautiful ambient and classically minded artists I have heard in quite a while in the lovely Silje Kristin Leirvik. After listening to her debut album "With Lights Turned Out So Beautiful", which was 10 years in the making, I discovered a true diamond and beautiful soul. "With Lights Turned Out So Beautiful", Silje Kristin Leirvik has open the door to her soul and spirit to the world to see and at the same time left the listener room to perhaps find themselves or relate to Silje's personal journey as their own.
Continue reading »
6 color styles available:

Style switcher only on this demo version. Theme styles can be changed from Options page.