Browsing articles tagged with " interview"
Interview by Tony Cannella
The German metal band Xandria are currently on tour in North America with Sonata Arctica and Delain. This is one of the better tours out there. On a sweltering late summer afternoon I was able to sit down to talk to new front lady Dianne van Giersbergen, about her first recording experience with Xandria, her inaugural U.S. tour and… pancakes. It was an enjoyable experience and this is what she had to say…
First off, please tell us a little about the new album "Sacrificium" and how would you describe it to anyone who may not have heard it?
It's a symphonic metal album of course. It tells many tales, some of them are really about how to sacrifice yourself for a loved one, for a goal you believe in or for a better life. That when you die, the idea doesn't die with you. That's really the vision we had in mind. In the end, not all of the songs are about this. I must also say that when I joined Xandria all of the songs were already written, so the vision is way more with the guys. I share their view completely, but I don't know exactly how everything originated. Continue reading »
Interview by Michelle Henriquez
Recently we've had the opportunity to interview Witch Mountain singer Uta Plotkin while they were on a European tour. For those of you who don't know Witch Mountain, be prepared to hear something very different. Witch Mountain is a mix of doom and blues with songs about horror stories, life experiences and dreams. The band founded in Portland, Oregon, will soon be releasing a new album, "Mobile of Angels", in September 2014. Witch Mountain is in many ways a very unique band. Witch Mountain is a Doom Metal band with clean female vocals and it therefore brings another feel to doom metal. In this way, it differs from traditional doom metal bands that have mainly male grunts. Continue reading »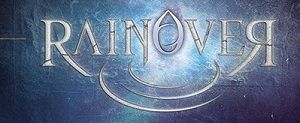 Interview by Ed MacLaren
The creation of new music can demand years of patience and perseverance in the face of adversity in order to bring a distinct musical vision to the masses. For Spain's Rainover, this long road to fruition could be summed up in the title of its new album, "Transcending the Blue and Drifting into Rebirth". A potent mixture of gothic atmospherics and intense melodies, Rainover's debut guarantees a powerful and emotional listening experience. Vocalist Andrea Casanova took some time out of her busy schedule to talk to Femme Metal Webzine about the genesis of the new album and the transcending and rebirth of the band.
Hi Andrea! Welcome to Femme Metal Webzine and congratulations on the new album!
Hello Ed and Femme Metal Webzine readers! Thank you so much for your interest and your great words on our work.
"Transcending the Blue and Drifting into Rebirth" is quite a mouthful for an album name. How did you come up with the title? Continue reading »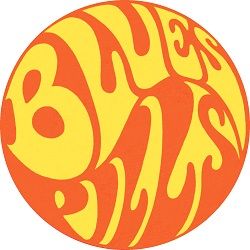 Interview by Alessandra Cognetta and Miriam C.
Intro by Alessandra Cognetta
Having the chance to speak directly with an artist is always an incredible experience. You get to see the essence of their music through their personality in ways that a written interview is not able to provide. This time I got to chat with Elin Larsson, the lovely and cheerful vocalist from Blues Pills, an international band whose style is a mix of psychedelic rock, blues and soul. They started making music back in circa 2011 and have just released their first album through Nuclear Blast. Blues Pills has already grown a lot and shows great potential to grow even more. Their debut album is inconfutable evidence of this, as is their relentless energy on stage. Read below for a nice, in-depth conversation about music, recording methods, unexpected accents, art and optimism.
Hi Elin! First of all, nice to meet you and welcome to Femme Metal Webzine. How are you?
Hi! I'm doing good. It's pretty warm here in Sweden, unusually warm, but I'm just enjoying it because I don't know how long it's gonna last! Continue reading »
Questions by Vard Aman
Interview collected by Miriam C.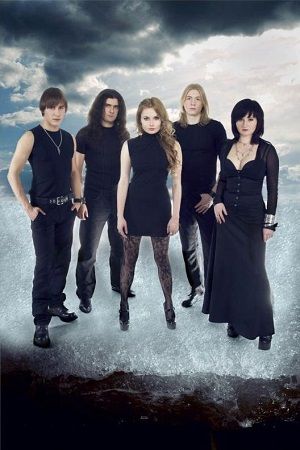 Mysterya, from Kiev in Ukraine have quickly established themselves as one of the hottest prospects in Female Fronted Metal, thanks to their signature sound and unique vocalist of a quality and timbre that makes you drop whatever you're doing at the time and pay attention. As the protesters gathered on Maidan for a say in the future of their country, we managed to catch up with two of Mysterya's masterminds: vocalist Anyri (Irina), and guitarist, Ivan.
Hi, welcome to Femme Metal Webzine. Thanks for this interview! How are you?
Anyri: We are great!! Hi to everybody, we are glad to finally answer your questions.
When and how did Mysterya moved its first steps?
Ivan: Mysterya officially started on 27 December 2007. But we already knew each other and had worked together for few months before we found a name for our band and Mysterya officially was born. Continue reading »
6 color styles available:

Style switcher only on this demo version. Theme styles can be changed from Options page.
Archives