Browsing articles tagged with " interview"
Interview by Crix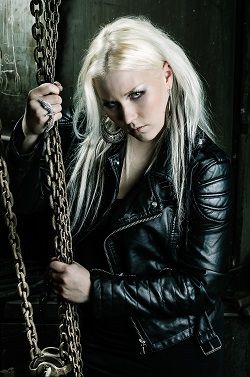 Battle Beast
is a heavy metal band from Finland, with their last self-title album we have had the confirm that everything works well in this band. They describe themselves as a band that stands for everything that is good and pure in metal music – crunching riffs, high screams, blistering solos and strong choruses. Really one of the most energic band I've ever seen live. We have the opportunity to interview with the beautifull and talented singer Noora.
Hey Noora,welcome to Femme Metal Webzine! It's really a pleasure have you here!
Thank you very much.
For the readers that don't know Battle Beast, can you please introduce the band and give us some biographical hints?
Well, I'm Noora and I came in this band a little bit over a year ago after the previous singer left the band unexpectedly and it's been the best time of my life. Continue reading »
Interview by Crix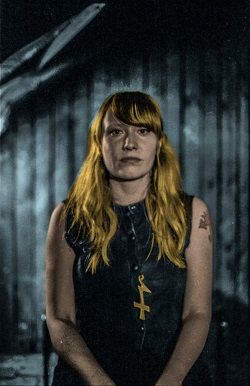 Seremonia
is heavy psychedelic rock band from Finland. After their last released "Ihiminen" we have the opportunity to interview with the singer Noora Federley that is ready to take us into the dark with her music.
Hey Noora,thank you for your time and welcome to Femme Metal Webzine!
Hi, and thank you!
With the release of "Ihminen" many people are interested in your music, but when the band was born? Do Care to give us some biographical hints?
It all happened pretty fast even though the idea for Seremonia had been in our minds for longer. We've known each other for years, but this was a completely new line-up. We just wanted to play this kind of music, and luckily Svart Records wanted to release our first album "Seremonia" in 2012. And a lot of nice things have happened since then.
What's the origin of the name Seremonia (that in english means Ceremony) and why did you chose it? Continue reading »

Interview trascribed by Heathen
Questions by Miriam "NocturnalConcerto"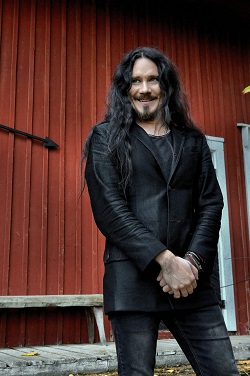 Tuomas Holopainen goes solo, no, don't you worry, the Maestro is not disbanding Nightwish (at least for now) but he has taken a nice musical detour for fulfilling one of his dream: composing and releasing a soundtrack based on one of his favourite Disney characters, Roope-Setä , known internationally as Scrooge McDuck.
Do you remember the moment, when you got the book – "The Life and times of Scrooge McDuck" – and read it the first time?
It would have been right after the release in 1995, 1996, but some of those stories were already been published in the finnish 'Duck' magazine beforehand so I read those, but for the first time, when I read all the chapters in chronological order, that would have been 1996, I think. But three years later it was in the fall of 1999 I had the original idea to paint the story with music one day. And actually the first person I have talked about this was Tony Kakko, from Sonata Arctica, because he is an equally big Don Rosa fan as I am. He said " Yeah, that's a really cool idea, if you ever do that please ask me to join it". That has happened now. Continue reading »

Interview by Ed MacLaren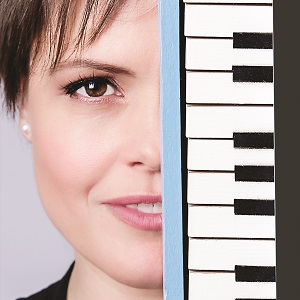 Canada's Jody Quine has always been an improviser – her personal philosophy of 'Yes And' has opened up her life and her music to a string of unique opportunities. After her well-received debut album in 2001, the Vancouver-based singer spent the next decade shining on a number of high-profile EDM collaborations while continuing to work on her own music. Finally, Jody has stepped out solo once more with her enchanting sophomore effort, "Seven", which puts the musical spotlight squarely back on her. Femme Metal Webzine got a chance to talk to Jody about still being considered a "new artist", fan-funding campaigns and the possibility of a Grammy nomination.
Hi Jody! Congratulations on the success of "Seven". What started out as a handful of demos has evolved over the past year into a possibly career-defining album. What a difference a year makes, right? Continue reading »
Interview by Laura Medina
Swedish singer Adna just released her full length, debut album "Night" that is out now via Despotz Records. "Night" was just written in a mere 5 days, or five nights, hence the title of her album! I got the chance to chat with Adna about her debut album, "Night", what was it like relocating to Germany from Sweden, her point of view in regards to the trilogy of music videos for "Night" and so much more. Here's what Adna had to say to Femme Metal Webzine.
Hej (Hi/Hey in Swedish) Adna and welcome to Femme Metal Webzine. Thank you for allowing us to interview you today! I'm sorry if my Swedish is not so great, but I thought it would be nice to greet you in Swedish. 
Ciao! (Google translate told me it's how you say it in Italian). I appreciate that. Thanks for the support!
Would you mind introducing yourself to our readers at Femme Metal Webzine?
Continue reading »
6 color styles available:

Style switcher only on this demo version. Theme styles can be changed from Options page.