Browsing articles tagged with " interview"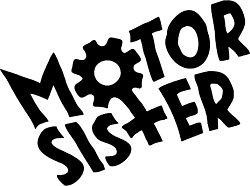 Interview by Tony Cannella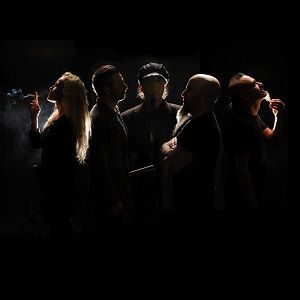 Motor Sister
is the new project featuring Jim Wilson from Mother Superior, Scott Ian from Anthrax, Joey Vera from Armored Saint, John Tempesta from The Cult and Pearl Aday. They got together to perform songs from one of their favorite bands Mother Superior, and the result is their debut album "Ride". The vibe of the record is classic, authentic rock n' roll. Sadly that is something that we are not getting a ton of these days which makes "Ride" a pretty fresh sounding record. Recently, vocalist Pearl Aday was kind enough to take a few moments to discuss the album and what she has planned for the future.
Tell us how Motor Sister originally came about?
Continue reading »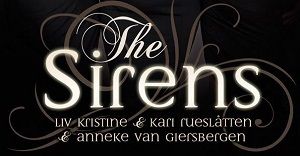 Interview by Naomi Rigley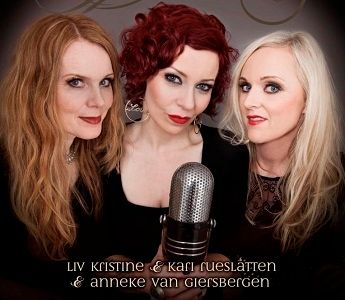 Calling themselves THE SIRENS, Anneke van Giersbergen (The Gathering), Liv Kristine (Theatre Of Tragedy/Leaves' Eyes) and Kari Rueslåtten (The 3rd and the Mortal) unite in celebration of a revolutionary move within metal that launched an entirely new genre. Referring to themselves as "the originals", the trio performed at MFVF XII on 18th October 2014 showcasing a set-list featuring songs from their respective careers in addition new songs such as "Sisters of the Earth". I had the chance to speak to all three of the ladies on how the live project came forth.
Where did the idea come from for the project?
Anneke: Well, I met Liv at a festival last year…last summer and we took a Facebook picture – we put a picture on Facebook – and Facebook explode. Continue reading »

Interview by Naomi Rigley
Transcription by Miriam C.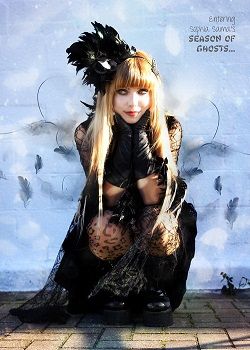 Season of Ghosts, conceived by ex-Blood Stain Child vocalist Sophia Aslanidou came together during October 2013. The newly established band combines a mixture of extreme rock and metal with electronics and sci-fi/horror elements. Well-known in the Japanese music industry, Sophia's quirkiness comes across in not only her fashion style but also in Season Of Ghosts.
And with the release of their debut album "The Human Paradox" being announce at MFVF XII, Femme Metal Webzine had the pleasure of talking to the vocalist about her career.
Thanks for taking the time to talk to us here at Metal Female Voices Festival.
Thank you very much! Continue reading »
Interview by Michelle Henriquez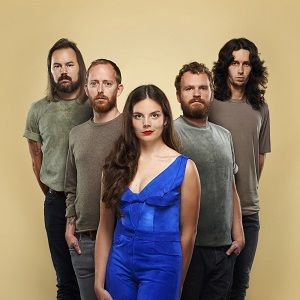 The Netherlands based band GOLD define themselves as "a contemporary rock band that's heavy because of the songs, not the sound, but why? Let's discover with us more about their music and their debut album "Interbellum" released via Van Records on 2012 with this nice chat happened few months ago with both singer Milena Eva and guitarist Thomas. 
How did you experience the show?
Milena: Yeah, it went great we think, it is kind of hard to grasp the feeling 5 minutes after the show, but I think we did alright.
Thomas: We made a few mistakes but because we were a bit stressed playing a set of just 30 minutes and lacking the drummer for quite some time. Plus it was great to play a set for such a big crowd. We played some festivals in Holland and even Sweden but nothing this size. Continue reading »
Interview by CriX
Raskasta Joulua
is not your ordinary Finnish metal project, believe me. In some ways Raskasta Joulua is strictly connected to USA's Trans-Siberian Orchestra, not only for its musical influences but also for how the show is structured. Big lightening show and a lot of singers are involved, just to name a few names like Marco Hietala (Nightwish), Ari Koivunen (Amoral) and Tony Kakko (Sonata Arctica). 2014 marks the 10th anniversary for Raskasta Joulua and as traditions wants, they have just released (for the first time in both English and Finnish) via Spinefarm Records their last album "Ragnarok Juletide"/"Raskasta Joulua 2″. In addition, this year for the time Elize Ryd join the band. So let's read, what Marco Hietala has to say about it….
Hey Marco, welcome to Femme Metal Webzine!
Thank you!
This is the 10th year of Raskasta Joulua, would you mind tell us how do you guys come up with this idea? Continue reading »
6 color styles available:

Style switcher only on this demo version. Theme styles can be changed from Options page.