Browsing articles tagged with " interview"
Questions by Vard Aman
Interview collected by Miriam C.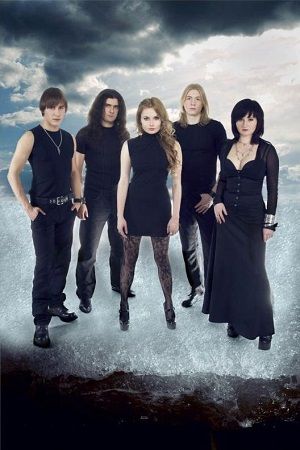 Mysterya, from Kiev in Ukraine have quickly established themselves as one of the hottest prospects in Female Fronted Metal, thanks to their signature sound and unique vocalist of a quality and timbre that makes you drop whatever you're doing at the time and pay attention. As the protesters gathered on Maidan for a say in the future of their country, we managed to catch up with two of Mysterya's masterminds: vocalist Anyri (Irina), and guitarist, Ivan.
Hi, welcome to Femme Metal Webzine. Thanks for this interview! How are you?
Anyri: We are great!! Hi to everybody, we are glad to finally answer your questions.
When and how did Mysterya moved its first steps?
Ivan: Mysterya officially started on 27 December 2007. But we already knew each other and had worked together for few months before we found a name for our band and Mysterya officially was born. Continue reading »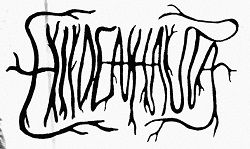 Interview by CriX
From the North comes a brand-spanking new black metal band, this time not from Norway but from Finland. Hiidenhauta is not your typical black metal band, for sure. With their debut album "Noitia on minun sukuni" they set themselves the goal to promote the Kalevalametre languange, right now you're surely asking yourself what it means, so let's the amazing singer Riena explain to us what is it.
Hey Riena, welcome to Femme Metal Webzine, it's really a pleasure interview with you!
Thank you, it's a pleasure to be here.
Would you mind presenting to our readers Hiidenhauta with some biographical hints?
We are Hiidenhauta from Satakunta, we are a six members band. The band was founded in the summer of 2012. Since 2012 we have recorded 3 albums, the first one was the 5 songs EP "Surma Saapuu Suota Myöten", the second EP with 3 songs was "Eikä Aurinko Valaise " and in March we have released "Noitia on minun sukuni ". Continue reading »
Interview by CriX
Medeia
is a bright star in a sea of monotonously predictable heavy bands.  This Tampere-based band, with their sound so fresh and brutal, gained the attention of the specialized media with their 2013′s album "Iconoclastic" getting rave reviews. So, Femme Metal Webzine have had the honor to chat with the female vocalist and the keyboard player Laura Dziadulewicz (with the help of Janne and Samuli). Let's read what Laura herself  says about the upcoming plans of the band…
Continue reading »
Interview by Tony Cannella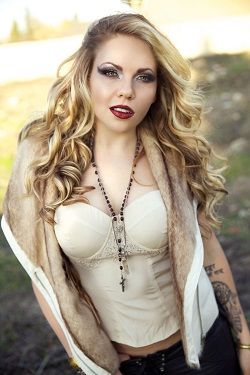 For anyone hungry for a true, authentic metal band look no further than Canada's Kobra and the Lotus. With their just released 3rd album "High Priestess" the band has proven that their self-titled 2nd album was no fluke. Lead vocalist Kobra Paige is definitely one of the brightest front women to emerge on the scene in quite some time. They also happen to be on the road supporting KISS and Def Leppard. That was good enough reason to catch up with Kobra Paige and get the scoop with what's going on with Kobra and the Lotus.
Kobra and the Lotus are currently on tour with KISS and Def Leppard. You are only a few shows in but how has it gone so far?
It's been amazing! We've had a great time and had a very positive reception. The crew is really awesome – the whole crew for KISS and Def Leppard. Overall it's been amazing so far.
How nervous were you before that first show? Continue reading »
Interview by Miriam C.
Well, Japan, despite its limited geographical width, is able to offer one of the best and exciting musical scene in the world (excluding the Scandinavian one) like we have disclosed during this months offering you exclusive interviews and reviews both in Japanese and English. So, it's time to introduce you the industrial rock band SoundWitch and their latest release "Romanesque", in order to do such we've asked a couple of question to the singer TWIN. For this interview we really want to thank for the help and effort Mr.Dave Cirone from Resonance Media!
Welcome to Femme Metal Webzine, TWIN – how are you?
Good afternoon! I'm doing great!
For the metal fans that are not familiar with SoundWitch, would you like to introduce yourself and tell us how you joined SoundWitch.
I'm one of the founding members of SoundWitch and I've been part of the band since its inception. Continue reading »
6 color styles available:

Style switcher only on this demo version. Theme styles can be changed from Options page.
Archives