Browsing articles tagged with " interview"

 Intervista raccolta da Arianna G.
(con un grossissimo ringraziamento ad Andrea Carbone)
Umiltà, disponibilità e soprattutto fierezza sono le caratteristiche che contraddistingono la bellissima Cristina Scabbia, lead singer femminile dei Lacuna Coil, che proprio in questo freddo mese di Novembre tornano on the road pronti a promuovere "Broken Crown Halo", omaggiando tutti i fan italiani regalando loro 4 date imperdibili su tutto il territorio. In occasione della prima data Italiana tenutasi a Bologna, abbiamo incontrato presso lo ZR la bella frontwoman milanese che, in questa lunga ed esaustiva chiacchierata, ci ha raccontato qualcosa in più sull'ultima fatica discografica, senza disdegnare qualche argomento piuttosto personale..
Continue reading »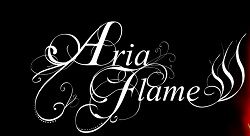 Interview by Jack Williams
Aria Flame was created in the spring of 2011 by dramatic mezzo soprano singer and composer, Aziza Poggi and percussionist, Erik Sales. Before putting a live unit together, Aziza started composing melodies and writing lyrics on her piano. Guitarist Dan Cruzan and bassist & producer Greg Cloon and later joined in as full time members. They are described as a neo classical dark hard rock outfit with a circus like flare, which was created out of the ashes of progressive Egyptian themed metal band Dendura. Whom which was heard on Comedy Central Network, featured in national magazines such as Metal Hammer and Vocals, and also opening for several international acts such as Epica, Unexpect, Scar Symmetry, Edguy, Doro Pesch and The Agonist. Continue reading »
Interview by Miriam C.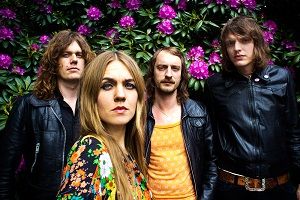 Lately, there are a few many current music realities that are trying to revive a musical genre that to some people is still interesting, the rock music, that allowed KISS, Lynyrd Skynyrd and The Doors to become famous. Spiders is the latest band in being successful in this hard task. Recently arrived on the shelves, "Shake Electric" embodies perfectly the spirit of the '70s that now is almost lost. On the occasion of the release of this brand new album, I had the pleasure of meeting the lovely Ann Sofie in the backstage of the Mostovna venue in Nova Gorica (Slovenia), where the band has had the opportunity to share the stage with Vidunder and Horisont. Continue reading »
Interview by Alessandra Cognetta
FYRE!
is an international band revolving around the charismatic figure of vocalist and guitarist Alejandra Burgos. Alejandra left her home in Argentina to pursue a musical career in Europe and, in three years, FYRE! built the foundations for their debut album, "Missy Powerful". The album is an energetic blend of rock and metal influences that showcases the input of all the band members. This was going to be a face to face interview but, due to the postponement of some of their tour dates, it turned into a very nice skype conversation. I talked with Alejandra and her fellow bandmate and bassist, Lars Ratz, about the album, its conception and the band's recent activities. But enough with introductions, it's time to dive in and discover the energy and friendliness of this Palma de Mallorca based band!
Hello and welcome to Femme Metal, Alejandra! How's it going, especially since the recent news about the tour being postponed?
Lars: The tour was very very great so far, it was amazing to open for an artist like Anastacia who has a great voice and a great personality. She actually has a really "rock" appeal in her live shows and she even does a Guns N'Roses & AC/DC medley, which was really interesting. Continue reading »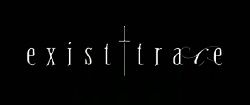 Interview by Miriam C.
The J-rock legends exist†trace, after the critically acclaimed mini albums previously released "Spiral Daisakusen" and "DIAMOND", further enhance their new musical evolution with their second album "WORLD MAKER" and they introduce to their overseas fans their new line up and spills more insights about Archangel Diamond, wanna know what it is? Simply read the interview with both the singers Jyou & miko! We must thank Mr.Dave Cirone for helping us in making possible this interview!
Continue reading »
6 color styles available:

Style switcher only on this demo version. Theme styles can be changed from Options page.
Archives