Browsing articles tagged with " ireland"
Label: ATO/Hoop Recordings/PIAS
Review by Luisa Mercier
Sophomore album for Lisa Hannigan. After seven years spent beside Damien Rice (both in public and private life), the singer decided to start her own solo career and released "Sea Sew" which showed all her talent as songwriter and front-woman. She used to sing only the choirs in Rice's records, while here she is allowed to shine and her first musical effort was even canditated to a Mercury Prize.
The present record, "Passenger", is the evidence of a finally reached musical adult age, a mature album that is strongly connected to the folk of her homeland (Ireland and UK tradition) mixing it with pop influences. Listen to the single "Knots", for example. Her voice is sweet, soft like velvet and flies over the instruments, the violin in "What I'll Do" is perfectly matched with her, while in the acoustic ballad "O Sleep" is paired with Ray La Montagne in an inspiring duet. Continue reading »
Label : Manhattan Records
Review by Luisa Mercier
Celtic Woman has always been a synonym for beauty, sweetness, quietness and a certain magic atmosphere.  The present compilation has all of these qualities and it really has a soothing effect on your soul. The girls in Celtic Woman have thought of recording a collection of lullabies and put them all together in this release. Most of these songs have already been performed live by them, but they shine in all their calming melodies.
From the world reknown "Brahm's Lullaby" who has accompanied most of us as children to "Hush Little Baby". Other songs are taken from Disney's classic movies as the opener "When You Wish Upon a Star" from "Pinocchio", "Stay Awake" from "Mary Poppins" and "Baby Mine" from "Dumbo". A nice way to go back to our childhood accompanied by the sweet vocals of the girls in Celtic Woman. "Goodnight My Angel" is a cover of Billy Joel, really heavenly, while the very successful "Over the Rainbow" follows and offers an enchanting duet. "Suantrai" is a Celtic-tinged song, the vocals soar towards the sky in an almost mystical atmosphere. Continue reading »
Label : Equilibrium Music
Review by Stina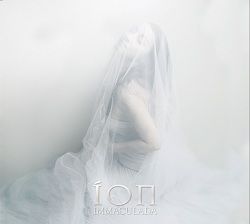 There are very few people in music who can lay claim to hold an influential status as much as Duncan Patterson – not much can be said about the musician (British by birth, globetrotter by vocation) that hasn't been articulated in some form or fashion in recent and not so recent past. Thankfully enough, Duncan also happens to be one of those Artists whose Music speaks more than any word could possibly do. After contributing to spawn a whole genre with Anathema and embarking on a sorrowful journey with Antimatter, time has been up for Duncan to embrace a spiritual and creative turning point that led him to the creation of Íon, marking his move away from the claustrophobic, hopeless end of the emotional spectrum explored with the previous bands, and a sojourn into more soothing, luminous realms, pervaded and dominated by the effortless grace of the feminine. Since the figure of the female vocalist gained foothold in metal and related genres, it's always been easy to get tired of the sizable exploitation of the female presence on behalf of the bands which settle the mainstream metal scene, often with no other purpose than mercantile tactics. In Íon, the female presence conveyed through a plethora of talented guests from all over the world is none of this, but rather a defining mean to shape a concept of spirituality inspired by archetypical feminine qualities – this is what lends Íon's music its calming, peaceful and nurturing allure.
Rating – 90/100
Tracklist
Immaculada
Temptation
Adoration
Damhsa Na Gceithre Ghaoth
Invidia
Cetatea Cisnadioara
The Silent Stars
Return To Spirit
Line Up
Duncan Patterson – Mandolins, guitar, bass, piano, keyboards, percussion
Vic Anselmo – Vocals on "Adoration"
Oana Alexandra Coman-Sipeanu – Spoken word on "Cetatea Cisnadioara"
Gokce Coskun – Violin
Aoife Cuthbert – Vocals on "Cetatea Cisnadioara", "Adoration"
Lisa Cuthbert – Vocals on "Temptation", "Adoration", "Invidia", "Cetatea Cisnadioara", "The Silent Stars"
Ana Figueiredo – Flute
Colin Fromont-Placenti – Djembe, cajón, darbuka
Mark Kelson – Vocals on "Damhsa na Gceithre Ghaoth", 12 string guitar
Mila Maia – Spoken word on "Return To Spirit"
Steve Mullen – Uilleann pipes
Veronica Neumann – Spoken word on "Immaculada"
Gina Rios – Spoken word and vocals on "Immaculada"
Nuno Roberto – Portuguese guitar, classical guitar
Viola Roccagli – Spoken word and vocals on "The Silent Stars"
Laura Santos – Vocals on "Return To Spirit"
Filipa Vale – Violin, cello
Links
Label : Cooking Vinyl/Edel
Review by Luisa Mercier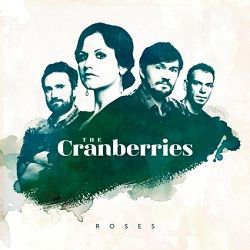 After almost ten years, one of the most importan and influential rock bands of the '90s is back and especially where I live (Italy) the hype was very high. They teamed up with their usual producer Stephen Street, and gave light to "Roses" released on Valentine Day. I would not say that this record may be defined rock, it is much mellower and eerie starting from the first track "Conduct", which has the distinctive vocals of Dolores as opening. Nothing strange, nothing too experimental, it is a nice mid-tempo song, as the following "Tomorrow", the first single. Slightly more up-tempo and lively, it has not the potentialities that had "Zombies" back in those days. "Fire Soul" is an acoustic, sweet ballad with some electronic hints here and there, same be told for "Raining in My Heart". The intro of "Losing My Mind" has a retro taste and brings us back to those days in which the band was most popular. The chorus is maybe the rockiest thing we have heard so far on "Roses". Darker is "Schizophrenic Playboy" and a little bit more uptempo with a rock edge. "Waiting in Walthamstow" is an elegant song with strings which build up in the next one, maybe my favourite off "Roses". "Astral Projections" and "So Good" follow the tren of the record: acoustic sounding, mid-tempo almost slow songs that cradle you. Last song is "Roses", a beautiful melancholic ballad with whispered vocals. If you expected a rock coming back, you might be deluded by this release, if you love mellower, sweeter atmospheres, this album might definitely suit you.
Rating – 70/100
Tracklist
Conduct

Tomorrow

Fire & Soul

Raining In My Heart

Losing My Mind

Schizophrenic Playboys

Waiting In Walthamstow

Show Me

Astral Projections

So Good

Roses
Line Up
Dolores O' Riordan

– Vocals, Guitars & Keyboards

Noel Hogan – Guitars & Backing Vocals
Mike Hogan – Bass
Fergal Lawler – Drums & Percussions
Links
MySpace * Facebook * Twitter * Site

Interview by Lindz Riot
An angelical voice by the name of Claudia Uhle was brave enough to take the reins on her own solo effort "Angelzoom" in 2004. Her style is very atmospheric and ambient and would appeal to many music fans, especially those of electro-pop, classical and movie soundtracks. From East Berlin to here at Femme Metal we got to meet with her via email to talk about her current life and hear her thoughts on her newest release "Nothing is Infinite".

Welcome to Femme Metal Claudia! Thank you so much for taking the time to sit down and talk with us about your musician lifestyle and everything stemming from it ? So when did music start for you? How old were you when you started singing? Who inspired and influenced you to become a singer?
I grew up in a musical family. I was singing already all day long as a small child. I sang in different children's choirs, among other things in the children's choir of the State Opera. Later I had singing instructions that were at first classically and then pop/musical. I made my secondary school certificate on a music-focused High School and made a study for musical early education. To be a singer came from my innermost being. With Angelzoom you have a very creepy and mystical sound going on, what inspires you to write your music? What is it that you like to write about the most?
Everything around me in my life and my feelings are a big inspiration. When I hear a song from another band it motivates me to create an idea for my own songs. Sometimes I see pictures, which give me a certain feeling and I try to write that down. It's difficult sometimes to translate that feeling in your head. Sometimes I write the lyrics in German first and then translate it but it sounds better in English.

What was the experience like recording "Nothing Is Infinite"? How was working with your producer and what is your favorite song from it? Also what is your favorite part about being in the studio?
It was a long process. We started the work for the album in 2005 but then we had a big break because of my last album with my band X-Perience and the tour in 2007. The in April 2008 was the birth of my son William. In 2009 we started the intensive work for the album. Almost daily Bernd sent new song ideas to me. Very often when Bernd plays a new theme I see pictures in my head and so I get new ideas for my texts. I wrote my lyrics down and sang it first in my home studio. When we had some good songs I took them down vocally in a Valicon Studio with Tommy Remm because Bernd had a lot other producer work at the time. Mostly I like the production and mixing work. Bernd has a fantastic feeling for harmony and sounds and he is able to create amazing ideas and likes always to test new things. I've know Bernd for many years. We worked together for the first and second X-perience album. He was one of the producers, I like his work. Together we had the idea to produce music, which sounds like a soundtrack to a film. He is the ideal partner for translating my feelings and thoughts. It is a beautiful work with him. Especially I like his harmonic understanding and his mood laden songs as well as the manner how he embeds my voice. On the new album there are instrumental pieces, which are based on a common idea. They express the internal rapture, which you can find in everyone. We called them "Battle Angel Chapters". The majority of my lyrics I like to write myself. But also Nik Page has written two beautiful pieces on "Nothing Is Infinite", which I liked to get to perform "Handsome World" and "Everyone Cares" (as Co-Writer). My favourite song on this release is "My Innermost". It is about me and I like the sound and the whole feeling in it.

Do you feel you have evolved as an artist in "Nothing Is Infinite"? Do you think your sound has changed and you yourself have as a musician and singer?
I think I myself have evolved as a musician and singer, also since the birth of my son. Now I´m a mother and you can hear it in my music and my lyrics. I think more about the life and the future. "What will be when my son is 20 years old ?", "Is every progressing positively ?", "Are gene manipulations and clones good for us ?". The album expresses more of my inner feeling and therefore the sound has developed. The evolving you can also hear in my voice as I tried to sing more extremely in the parts particularly with depth. "Nothing Is Infinite" is more personal and intensive.

Your first single "The Things You Said" is a wonderful twist on a Depeche Mode song, have they been a big influence on you? Who are some of your biggest influences?
I grew up with Depeche Mode. I like their music and the feeling in their songs. I like particularly the melancholy tendency in "The Things You Said", the song fits me well.
I'm influenced also by bands like The Police, Pet Shop Boys, Camouflage and artists like Björk, Sting. Also soundtracks of films from composers like Hans Zimmer and Alan Silvestri. What was it like making your new music video for "The Things You Said"? Where was it filmed?
We recorded it in May in Ireland when it was really cold. It was my first time there and I like the landscape and the people. It was very wind then and in the video I wore two warm winter coats, warm trousers, a kilt, and boots but nothing on my head so it was frozen. We selected two little children from there to act in the video. They looked really Irish and it was funny to work with them. They pursued me, like little rumors. I was very scared ?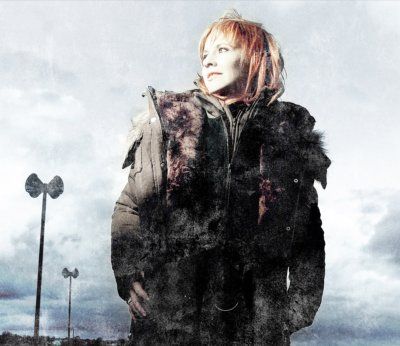 So what is the meaning of the name Angelzoom? How did you come up with the idea for this artist name?
The name was first used for a song on the first X-Perience album "Magic Fields". I was the singer of this band from 1994-2007. This song was produced and written by Bernd Wendlandt, who is the same producer of Angelzoom and this song has the same atmospheric style like Angelzoom. The name also fits to my voice and the content of my music. Many people say I have an angelic voice, very clear and high. With my music I try to look deeper into things, what means I zoom through things closer to me.

In your past self titled release you had the chance to do a song with Apocalyptica, how was that experience? What was it like writing and recording with them?
The song "Turn the Sky" was written by my producer, the lyrics are from Nik Page. We send it to Apocalyptica and after the guys had listen to the song they signaled their eagerness and so we sent the song to Finland. There they completed the song with their string instruments and send it back to us and we mixed it in Berlin. When I was on Tour with them I had the chance to meet them personally. They are great musicians and very funny. How has your life changed now being a solo artist as apposed to being in a band? Do you enjoy the solo artist life more? Do you miss anything about being in a band?
To the public through media it seems as if you are alone but in reality many people are working around and with you. Only a good team makes that you look like a good solo artist. But the internal band communication is much easier? On tour I have a good group of musicians around me.

What is your background with vocal training? Do you study a lot of classical? Have you ever tried any other singing styles?
I mostly study with Pop and Musical teachers. The sound of my voice is very clear and bright but the style I sing is not classical like opera. I think, me and my voice do not fit to Rock Style singing. I sang some Jazz Songs but in my own interpretation of it.

Do you play any instruments? How long have you been playing them for?
I play the piano and the church organ. My first piano lessons I had when I was 8 years old. Later I had 3 years of lessons under an organist. Do you have a unique talent or hobby that isn't musical you would like to share with the world?
I do not really have another big other hobby but I like to cook. I try to realize healthy food and to use products which are biologically produced and they taste much better.

What is the biggest achievement you have accomplished so far?
The birth of my son in April 2008 and the second are "Angelzoom" and my album "Nothing Is Infinite". What are your hopes for the future?
More understanding for human nature. All together more understanding for the world and more tolerance of people and their mistakes. Only in a secure world my family can grow up reliably.
Links
Latest Multimedia
6 color styles available:

Style switcher only on this demo version. Theme styles can be changed from Options page.