Browsing articles tagged with " italy"
Label : Alfa Matrix
Review by Davide Torresan
Born in 2006, the Italian Helalyn Flowers reach the goal of the 3rd album after a couple of nice works like "A Voluntary Coincidence" and "Stitches of Eden". This duo of musicians is formed by Nøemi Aurøra and Max, and they propose a rather original sound that mixes industrial, rock, an abundant use of electronics and the beautiful voice of the singer Nøemi.
"White Me In Black Me Out", like the title suggests, shows us the two faces of a medal: one white, calm and melodic, and another one, black, dark and chaotic with its guitar riffs and some overwhelming refrains that will punch you brutally in the face. Continue reading »
Independent Release
Review by Matteo Bussotti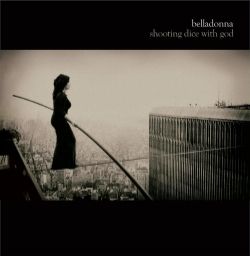 Italian band Belladonna formed in 2005, and since then they gained a constantly growing attention from media, bringing them also to Grammys, which is extraordinary for an independent band. They also claimed (and were recognized ) to have created a new genre: "rock noir". Listening to their latest album, "Shooting Dice With God", it immediately appears the sensuous side of their music, the soft roughness of their sound, and the beauty of their lyrics.
All the songs are capable of creating a very melodic carpet, before pushing you into a distorted, tight, heavy wall of guitars and drums. Continue reading »
Independent Release
Review by Tony Cannella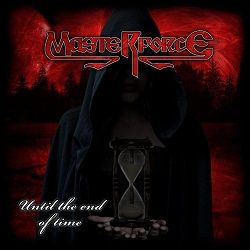 Hailing from (Where else?) Italy comes the 6 person power metal band Masterforce. This band also employs a full time violinist which perhaps sets them apart from a lot of power metal, since violins are usually associated with folk metal. Masterforce is fronted by the vocals of Francesca Bidut. Their debut demo goes by the title of "Until the End of Time", so let's delve into it a bit.
There are four songs that make up "Until the End of Time" and to me the best part of the demo is the guitar playing and power metal and classic metal riffs the infuse every song, and that's taking nothing away from the other musicians particularly vocalist Francesca. Continue reading »
Label : Ravenheart Records
Review by Tony Cannella
From Rome, Italy the Gothic metal band Maledia released their debut album "She and Her Darkness" in 2009. It was quite impressive for a debut and now finally three years later they follow that up with a 7-song 38-minute EP "Your Angels Cry".
At 38-minutes it is obviously longer than your average EP but not long enough to be considered a full-length. "Your Angels Cry" is a heavier album than their debut and a bit darker, and injects their Gothic sound with a bit of a Black Metal influence. This is never more evident than on "Obscura" which sees one of the more bizarre vocal duets of the year, with female vocalist Luana Imperatore teaming up with the Italian Black Metal growler Agonia Blackvomit. Continue reading »
Label: Dreamcell 11/Wormholedeath/Aural Music
Review by Tony Cannella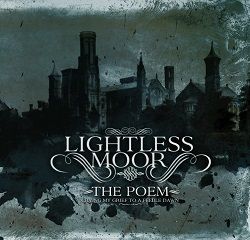 From Italy, the Gothic Doom Metal band Lightless Moor formed in 2001. After their initial EP "Renewal" was released in 2006, they recently signed to the up-and-coming label WormHoleDeath and it is through that label that they have released their long awaited epic debut, "The Poem – Crying My Grief to a Feeble Dawn". With a name like Lightless Moor and judging by some of the song titles, it is easy to see that lyrically they explore the darker side of life and the music provides the perfect soundtrack.
The ominously eerie intro segues into the heavy doom-laden opening track "The Lyrics of the Journey". Lightless Moor utilizes two lead vocalists. Continue reading »
6 color styles available:

Style switcher only on this demo version. Theme styles can be changed from Options page.