Browsing articles tagged with " italy"
Label: Anko Music
Review by Tony Cannella
The Italian aggressive metal band Viper Venom has been in existence since 1999. After a few demos they released their debut EP in 2009 and now finally have issued their full-length debut "In Venom Veritas". Musically and lyrically Viper Venom are not known for their subtlety and "In Venom Veritas" is just a powerful and uncompromising release that mixes heavy metal with thrash and hardcore grooves.
With song titles like "Soul Embolism", "Venereal Disease", "Schizophrenia", "Coma", "Infected Scar" and "Angina" I am beginning to sense a theme with the lyrics. I'm not sure if this would be considered a full blown concept album, but a lot of the lyrics seem to deal with different types of sickness and diseases. Musically, Viper Venom – which is now a trio – delivers some aggressive music to go along with their lyrical subject matter. Continue reading »
Label: Midsummer's Eve
Review by Luisa Mercier
The Italian prog/pagan-folk metal band MaterDea has released their second full-length last year and it is inspired by Latin literature. "Satyricon" is a novel by Petronius, late Empire Age author, which we got incomplete. The title-track is the opener and it is a brilliant song: electronics mingles with hard rock and Simon's beautiful soft voice is mixed with female vocals. Not to mention the traditional instruments that cannot miss in a folk-tinged record. The following "Lady of Inverness" has a beautiful piano intro, but guitar riffs are present in a very good quantity. The strings, the percussion, the arrangement, everything is very well crafted. In "The Green Man" other special instruments appear such as pipes and help to see another aapect of Materdea musicality. I love the fact that they never lose their rock edge.  Continue reading »
From the Teodasia official site:
"Dear friends, we have a wonderful update to share with you! We are happy and deeply excited to announce that we will be the opening act in seven gigs of the next European Tour of the legendary former lead singer of
Nightwish
,
TARJA TURUNEN
! definitely a fabulous dream coming true!!"
Also in this tour, they will present also the new EP "Reflection" at the European pubblic. You can listen to the teaser HERE. Continue reading »
Independent Release
Review by Tony Cannella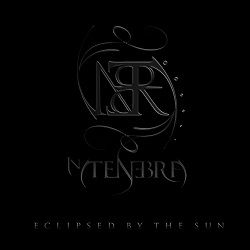 Another band from Italy, the operatic/symphonic metal band In Tenebra was formed in 2005 and releases their first demo "Introspection" in 2009. The band follows that up with this 2-song promo CD.
"A Breaking Path" opens the 10-minute disc and right off the start the thing that impressed me is the fact that In Tenebra has so many layers. The songs are very much heavy, guitar driven metal, mixed symphonic parts. The vocals are quite varied too. Vocalist Veronica Bordacchini's contributes a couole of different styles. First her opera technique is a little over-the-top and kind of overdone for me, but then she has an outstanding female vocalist that has a lower Floor Jansen style to it. There are also two male vocal styles, you have a clean and growly extreme style and these are all in the first song. Continue reading »
Label: Bakerteam Records
Review by Tony Cannella
Are you ready for some Horror Metal? That is the name of the new album from Italy's masters of the macabre, Cadaveria, and that is exactly what you get. Actually, "Horror Metal" has been out for about a year, but it has just received the re-issue treatment (dubbed the "UnDead Edition") with a couple of re-mixed versions of songs as an added bonus. This is actually their fourth album but their first since 2007. Cadaveria mixes elements of Gothic metal combined with thrash, death and black metal, stir it up and you get "Horror Metal".
"Horror Metal" (UnDead Edition) is a 60-minute dark, gothic, melodic and often times chaotic whirlwind of an album. The almost 7-minute opening track "Flowers in Fire" sets the tempo and the course "Horror Metal" is about to take. Continue reading »
6 color styles available:

Style switcher only on this demo version. Theme styles can be changed from Options page.