Browsing articles tagged with " karlsson"
Label: High Roller Records
Review by Tony Cannella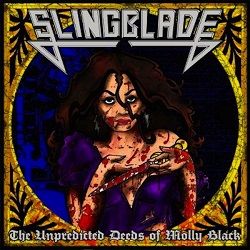 The world of female fronted metal has never been stronger. There are great bands representing each genre (and sub-genre) of the metal universe. Whether or not they have a female singing is irrelevant, there are so many good bands, period. Personally I love the current crop of traditional heavy metal bands like Benedictum, Crystal Viper and HolyHell. Now you can add one more band to that list… Ladies and Gentleman from Sweden, I give you SlingBlade. Sorry, I don't mean to be overly dramatic, but once in a while a band will come along that will remind you why you got into heavy metal in the first place. For me – thanks to their fantastic debut album "The Unpredicted Deeds of Molly Black" – SlingBlade is one such band. Continue reading »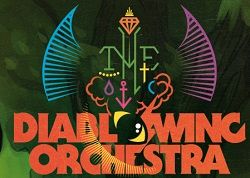 Interview by Miriam C.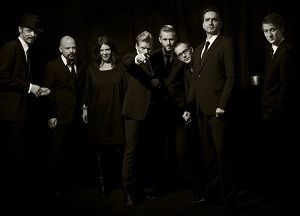 For the second time we give space to one of the most eclectic act of the last years : Diablo Swing Orchestra. This time we have had the pleasure to have a nice SkyPe chat with Daniel Håkansson for unleash more details about the third album "Pandora's Piñata".
Hi Daniel, first of all how are you?Do you mind present your band telling a little about the Diablo Swing Orchestra's history?
Our ancestors performed orchestral works in defiance of the ruling church at the time. The orchestra was forced to go into hiding, performing in secret, with the assistance of oppressed peasants during the era. After years of performing for the pleasure of these peasants, the story claims that the church put a bounty on the performers lives, and that this bounty was so high that the orchestra knew they would soon be captured, and thus chose to play a spectacular final show before becoming martyred to the church. We got letters back in 2003 and did some research to find each other and since that day we perform as Diablo Swing Orchestra.
We are here for speak and introduce "Pandora's Piñata", DSO third album. What you can tell about its genesis? When you have started composing it?
The songs on the new album I started to write for back in 2010 but we didnt start seriously to arrange the songs until 2011.
Ok.. who's like the recording process an a DSO album? I mean you have first the music and after you compose the lyrics or it viceversa?
First normally comes a rytmical idea (beat or riff) and if it's interesting enough I start to try and find a melody that fits. When that is done I normally start to find the "theme" for the song (arrangemets etc) Then me and Pontus (guitar & FX) do demos for the others to take part of to start working on their parts. too.
And when Annlouice comes in?
When the demos are send out. I normally check the key of the songs with her before we finish them so that the intervals are suitable for her voice.
So connecting to this question.. What you reply if I ask to say more about her – I mean her musical background and stuff like that? And how she got involved in this project?
She is a classically trained singer and works full time as an opera singer here in Sweden. She was introduced to the band when we started to look for a singer by the opera house's PR department. She got to hear a demo and she liked it and the rest is history =)
So she sing in the theatres as full time job?
Yes, indeed. We gain a lot for all her experience on stage even if it's a bit different.
Well, I think that something different from the usual singer helps to get more people to like your music and be noticed, I mean people get curious.
Yes, it gives the band a certain flavour also a different flavour that after can attract different people from different musical ambients
At your concerts I bet we can find a metalhead, someone who likes jazz and why not opera… but the metalhead but be really openminded.
Sure, we seem to have a mixed crowd.
And talking aboout crows and live gigs… it sound strange to me that, according to the press release that I have in my hand, it's hard playing gigs in US and Northern Europe. Why? On the contrary, for DSO music it's very easy planning tours in South America. What the differences between the 2 continents? I mean, in my point of view since you're close, should be more easy organize concerts in Europe instead in SA…
Well, we do have a much bigger following there which the promoters have picked up upon. It's starting to get better in Europe and we've signed with an italian booking agency so we will do a full blown tour in italy in the future. Also more gigs in europe will follow. They are just not finalized yet. It's probably the latin vibes in many of the songs that makes it work really well over there.
Now talking a little about the lyrics — I quote the press release about the album's theme – "The theme of "Pandora's Piñata", are the seven cardinal sins that one can imagine falling out of this like-no-other-audio-visual-piñata". Well, you can explain to us the real concept of the album because I haven't really caught the sense, maybe it's my fault but I haven't really understood it and I for this I want to give you free speech and hear directly from the mastermind the truth hahaha….
Yeah, that theme is more in the artwork than lyrics. The lyrics are of a more personal level and based on my own experiences.
Mmh.. interesting so are you gonna unveil more details about it? Because you have really anticipated my next question…
The only differnet one is "Guerilla Laments" which I wrote based upon many email and letters we get saying our music has helped them though tough times.
Nice to know it, for the artist (in these case you) should be like heaven reading those letter and emails…
Well, I'm glad that the music can help them but I'm quite horrified what people have to go though not very nice stuff and most time I don't feel qualified to answer
It's quite common that people tries/finds something to attach on because those words/melodies helps them not to give up I think that no one is qualified for the replies.
True, but I am glad that what we do can help peole. I truly am.
You know, the reality it's so brutal that sometimes we need to get away for it and sounds sweet be embraced by the music.
Yeah, it's one way to have a brief excape from everyday life.
Exactly..turning back to the artwork side.. I know that Peter Bergting for the second time is working with you for all the "Pandora's Piñata" graphics but who's Peter Bergting and can tell us more about him and his work to who don't know him yet?
He's quite well know here in Sweden and thoughout the world in come circels as a illustrator and have done some high profile jobs. He used to be Anders' teacher in university and they have kept in touch since then.
Interesting.. never imagine that, really! Congrats to him and Anders. Watching the site we get a preview of the album artwork with this 2 childrens and the snake. Can talk you more about its visual concept?
We always want to wrap up what the music is a bout in titles and art work. The music has both a playful and an aggressive/dark side to it. The name "Pandora's Piñata" kind of encapsulates it. It kind of shows how someone is tricked into let some malign out that is wrapped out in a pretty package.
Sounds like the reality to me and the everyday society.
Yeah, good point

Well, you know I haven't imagined that I was thinking something more fantastic and unrealistic the meaning of the title..
Yeah, we wanted a title that both wrapped up the album and piqued the listerer's interest.
Well I was talking about the previous album and that's it – If I recall well, your last album that you publish was on 2009 with "Sing Along for the Damned and Delirious" under Ascendance Records. Why took you so long to publish a new platter?
It seems that it takes us about 3 years to write and record an album, it was the same amount of time between the 1st and 2nd record as well (2006-2009-2012) so next time is 2015 then =)
Yes, but this sounds so funny like the three time table haha.
Yeah, I wish we were faster but it seems we dont really control it.Songs are done when they are done.
And "Pandora's Piñata" is your first album under Candlelight Records, finally I'm so happy you, you've reached the ambitious deal with a prestigious label. How was the first approch with them? I mean who contacted who, when happened the first contact?
Actually we first realeased the first record it ourselves and later it picked up by Candlelight and but this time we had the deal with Candlelight figured out form the start and they seem to do some good work with the promotion.
Let me understand before to sign properly with them you have only a distribution deal?
Well, we licened the album to the one year after we released the "Butcher's Ballroom" ourselves.
Reading the 2012 live line up I'm noticed that the only real change is the drummer: why Petter Karlsson is not coming on tour with you?
Petter decided to leave since he wanted to focus on his own music.
Still talking about line ups that are changing, can you talk more about the new members Martin Isaksson and Daniel Hedin? What are their musical background?
They are both classically trained and were brought in as session musicians for "Sing Along for the Damned and Delirious" and we got along really well and they added so much to the band so we decided they should join the band
Any plans for a DVD/live album? It should be an interesting release to buy…
We'll do it as soon as we feel we're good enough and have the money to do it properly .
Daniel, we're at the end. I really thank you for everything!! Thanks so much for the interview!!!!
Thanks for a nice one yourself.
Links
MySpace * ReverbNation * Facebook * Twitter * Site
Latest Multimedia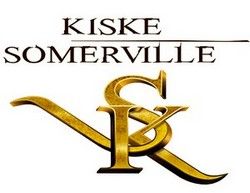 Interview by Robin Stryker
When Femme Metal last spoke with American singer/songwriter Amanda Somerville in late 2009, she had just released her solo album "Windows" and was looking forward to an exciting new project. Fast-forward to today, and Amanda's project — an album of rock and metal duets with Michael Kiske (Helloween, Place Vendome) — is ready to hit the streets on 24 September 2010. Read on for the inside story on Kiske/Somerville, little pink pig butts and the windows to Amanda's soul
.
Amanda, a warm hello to you and a belly-rub to Blitz! Thank you for returning to Femme Metal for Somerville Part Deux.
Thanks so much! It's nice of you to have me, and Blitz is pleased, as well.
We are thoroughly smitten with "Kiske – Somerville", your new album with Michael Kiske. Duet albums are rare creatures in the world of metal. Who was the mastermind behind the idea of recording an entire album of duets?
Why, thank you; so am I! It was actually Serafino's (of Frontiers Records) idea. It seems that Michael has the boss of a record company as a huge fan and a musician couldn't wish for anything better, I suppose!
When and how did you first learn about the project? What was your reaction?
It was sometime in the spring of last year, I believe. Mat Sinner called and asked if I'd be interested in doing a duet album with Michael Kiske and I was very flattered that I was on their list of prospective singers. I thought it would be great to finally be able to work and sing directly with Michael after a long time of kind of indirectly working with him on projects like Aina and Avantasia, so I was thrilled!
"Kiske/Somerville" has a stellar line-up of musicians. My doodle of who worked with whom and on what projects ended up looking like a diagram for a microchip. Would you introduce your cohorts, and tell us which of the gentlemen you have collaborated with before?
Certainly! Mat Sinner (Sinner, Primal Fear) was the creative mastermind behind the project as the producer and principal songwriter. I'd never worked with him before, but it was really a great experience because he's very competent as a musician/producer/songwriter but he's also a very laid back, nice guy. After we did the recordings, it went so well that he asked if I'd like to go on tour with him with another project he was overseeing called Rock Meets Classic and that was also a lot of fun.
Magnus Karlsson (Starbreaker, Primal Fear) did some great guitar work and songwriting for the album, as well. I'd never worked with him before this and haven't had the chance to meet him in person yet, but I'm sure I will.
Jimmy Kresic (Voodoo Circle) co-wrote some songs and performed keyboards and did an excellent job. This guy is a freak, and I mean that very positively!! He was on the Rock Meets Classic tour with Matt and me and totally blows me away as a musician and as a person. He's quite the character!
Martin Schmidt is a great drummer and all-around good person. It was in his studio that we recorded my vocals for the record and he did the engineering. He was also on the Rock Meets Classic tour and we had a blast together.
Sander Gommans and I had worked together already back in his After Forever days and he and I also did the HDK project together. We wrote 3 songs for the album and he also played some guitar parts on the project. He's also quite a talented guy and has become an even better musician and songwriter since I first started working with him back in 2003.
Was this your first time working with Frontiers Records? Was it a good experience?
It wasn't really my first time because I'd helped Oliver Hartmann out with a few things for his albums while he was still signed with Frontiers, though it was my first time being really involved with them. And yes, it's been a very good experience.
Mat was originally slated to write the entire album but you and Sander ultimately wrote three of the tracks – "Arise", "A Thousand Suns" and "Set Afire". How did the switch come about?
After Mat had asked me to be a part of the project and sent me some songs, which I liked, I called him back to ask if there was any room for getting involved in the creative side of the music. He said they were open to ideas, so Sander and I got busy and wrote 4 songs for the album initially but one was too heavy on the metal side, so 3 made it onto the album, which is cool. I'm just as much a songwriter as I am a singer, so it was really great that I was able to add to the creative side of things on this album, as well. It makes my connection with the project even closer and more personal and it's like my baby, too. :-)
Considering that you all live in different cities, what was the song writing and recording process like?
Well, I'm not sure how Mat, Magnus and Jimmy went about their songwriting and recording exactly but nowadays with the internet, it's so much easier to collaborate from afar. I like to do my songwriting one on one, if at all possible, so Sander and I wrote and recorded the songs we did in his studio (Eternia) together in the Netherlands. Michael recorded his vocals in his own studio in Hamburg and I recorded with Mat and Martin in Martin's Audiospezialist studio in Stuttgart.
A quick detour before getting back to the music. I laughed myself silly reading your recent twitter post: "You know you've made it when girls are taking their clothes off to your music. Yep. Strip clubs are playing my songs." In your wildest imagination, did you ever think your music would be the soundtrack for the thong-and-stiletto set? As a public service to, errrmmm, stimulate the global economy, are there any particular tracks that really make those dollar bills and Euro notes fly?
Haha!!! I'd never really given it much thought, to be honest, although I always could picture "Get Me" in a movie soundtrack set to some sexy club scene. Once a couple years ago, a woman who gives lessons on how to strip actually asked me if she could use that song in an instructional video she was making, so that was already the start of it. Apparently, "Get Me", "Inner Whore" (surprise on that one, eh?

and "Out" are favorite choices.
The other completely random thing that caught my eye was the jingle you wrote and recorded for a swine flu vaccine. What was your inspiration while writing the song – rashers of bacon, piles of pork chops, endlessly watching the movie Babe? And where, oh where, can we get a hold of it?
Oh, man, this is funny! Yes, it was truly one of the weirdest things I've done in my career, but I still think it's so cool. I mean, it was for a vaccine against this sickness that caused diarrhea in pigs and the ad campaign had a huge pic of a little pink pig butt. How hilarious is that? I'm extremely silly, so I didn't really need any big preparation for writing this but I'll tell you what: it was the hardest singing job I had because I could not stop giggling while I was singing! And seriously – you cannot sing well when you're laughing. As far as where you could find it, I really don't know. Only my family (it was a huge hit with my nieces) and the company I did it for have it. Perhaps that'll be a Somerville Rarity that I'll include in some compilation at some point!
Okay, back to more serious things. The first single "Silence" and its music video were released on 20 August 2010. Why was this song chosen to introduce fans to "Kiske/Somerville"?
I think it's a great song but it's also a good "middle road" pick to sum up what people can expect from the album. It's one of my favorites that I didn't write.
It was interesting to read that, despite having worked on albums together previously, you and Michael met for the first time while shooting the videos for "Silence" and "If I Had a Wish". How was it to finally meet him in person?

If you've seen my video blog I did for the video shoots, you can see that I was very excited, of course. And it's funny, because those videos I record are really candid. I'm just shoving my camera in people's faces at random intervals and so when you see Michael's face when I explain that it's the first time we've met face-to-face after working together on earlier occasions, he looks a bit confused. That's because he never realized that it was me who sang the "Silver Maiden" demo for him, for example, or that I was also part of Avantasia, so that was all news to him! And it's great that I got that initial surprised reaction on camera. :-
)
Michael is known for his vocal range, including the ability to hit some impressively high notes and his fast vibrato. Which songs on the new album best showcase these particular talents?
I don't know that one song particularly showcases his talents better than the others because you can hear his trademark sound in every one. However at the end of "One Night Burning" there's a high harmony in that little "This love is killing me" part and he's singing that together with me. That's HIGH!

In your previous work, your vocals have spanned the range from operatic (
Epica
) to rock/power-pop (
"Windows"
solo album) to fiercely hard-edged (
HDK
). Where along that continuum do your vocals on
"Kiske – Somerville"
fall?
This was a very comfortable album for me to sing, range-wise. Wikipedia states that I'm a mezzo-soprano and I don't know who entered that but it's not correct! I can actually sing everywhere from tenor to soprano but I'm most comfortable as an alto. I don't like singing really high because I think it just sounds silly and I was happy this album wasn't operatic and all over the place. I'd say that stylistically it's pretty much in the middle of things I've sung, probably more rock than anything. It's powerful in some places and delicate in others, so it's a nice balance.

The new album is a vocals-driven album but the musicianship is also top notch. What tracks most appeal to you for their composition?
Taking the biased route, I'd say that "Set Afire" is probably my favorite but more so because of the extremely personal meaning it has to me, but my other favorites are "Second Chance" and "Silence". I think both of those songs are beautiful and heart-wrenching.

My personal favorite for sheer emotional impact has got to be "A Thousand Suns", a personal song that feels like first being flayed and then sprayed with acid. It's a lovely track, but the lyrics are nothing short of painful. Do you ever have second thoughts about spilling your heart into lyrics that a bunch of strangers will hear?
Thank you. Yeah, it's kind of a heartbreaker! Michael says that's his favorite song of the entire album, which is a huge honor. You know, I can't do things any other way, so I really don't have a choice in spilling my innermost feelings for the world to pick apart as they will. Songwriting is the highest form of communication and expression that I have and so it ultimately ends up being the biggest crack in my privacy, as well. That's actually what "Windows" is about: I see my songs as the windows to my soul and it's not always easy living with the breeze that comes in through those open windows. But not only for me. It's not easy for the people in my life who sooner or later end up in those songs, either! But I guess that's the price of being (or being involved with) a songwriter.
People who attended Sirens of Metal II in Detroit (USA) were lucky enough to be the first hear you perform two of the new songs – "Set Afire" and "A Thousand Suns" – with Ashley Peacock (The Times) singing the male vocals. How was the reaction?
Yeah, all 3 people in audience loved it. Haha! No, the reaction was very positive and more than anything, my band loved playing those songs and so did I! Seriously, I love-love-love performing those songs and when you pour that much energy and enthusiasm into something, people usually appreciate it.
Is a tour for
Kiske/Somerville
in the works?
We would love to do one but it certainly comes down to how well the album does. So it's up to the fans!!! Unfortunately, the people who would be doing work for a tour like this, which would be very expensive (as tours simply are), need more security than just Michael's and my desire to want to perform the songs live.
You have been quite cryptic about your future plans, except to say that something BIG is in the works. Can you give us any more hints? The suspense is *killing* us.
Well, I guess the unveiling wasn't exactly as much of a sudden *bang!* effect as I'd envisioned it being a while ago but the big surprise was that there's going to be another Avantasia tour in November-December and I'll be a part of that again but this time also with Michael!!!! I've known for a while but it had to be kept under wraps. Surprise!

I think it's super cool and have been really excited about it, I just couldn't say.
Thank you again, Amanda, for talking with us. Do you have any parting words for your fans at Femme Metal?
Thank you for your interest and excitement about the album, and I very much hope to be able to play somewhere near to you and get to meet some of you sometime soon!!!! xox

Links
MySpace * ReverbNation * Facebook * Twitter * Site
Latest Multimedia
Label : Frontiers Records
Review by Tony Cannella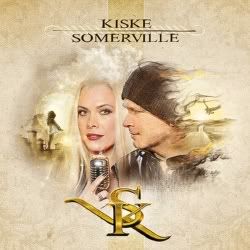 "Kiske/Somerville" is the long awaited collaboration between (ex-Helloween vocalist) Michael Kiske and Amanda Somerville. When two ultra talented singers come together it has the potential to be obviously very good. I'm happy to say that Michael Kiske and Amanda Somerville have hit a bull's-eye. First of all, Michael Kiske has always been one of my favorite singers and to pair him with such a great female voice, like Amanda Somerville, is a "can't miss" event. The songs run the gamut of blazing, guitar oriented hard rock, to symphonic rock, to some truly, melodic and catchy numbers. The opening song, "Nothing Left to Say" even has a "Keepers…" era Helloween vibe to it and gets the CD off to a great beginning. "Silence" follows that up and is the video track for the CD. "A Thousand Suns" is a great mid-tempo, ballad track that sees both Kiske and Somerville singing their hearts out. "Rain" is a bouncy up-tempo number. On this 12-song, 53-minute release, the vocals are split pretty evenly between the two singers as they duet on all of the songs. Other highlights include: "If I Had a Wish", "Arise", "End of the Road" and "Devil in Her Heart". You cannot discount the contributions of some of the other musicians, who helped in the creation of this CD, people like Mat Sinner of Primal Fear, Magnus Karlsson and ex-After Forever guitarist Sander Gommans. On "Kiske/Somerville" two great singers have come together to create an excellent piece of work. It remains to be seen if this just a one off, or we will see more music from this duo. Whatever the case, if this is just a one shot deal, "Kiske/Somerville" has left us with a pretty good album. The song writing, musicianship and vocals are inspired all the way through!
Rating – 90/100
Tracklist
Nothing Left to Say
Silence
If I Had a Wish
Arise
End of the Road
Don't Walk Away
A Thousand Suns
Rain
One Night Burning
Devil in Her Heart
Second Chance
Set a Fire (Bonus Track)
Line Up
Michael Kiske – Vocals
Amanda Somerville – Vocals

Magnus Karlsson – Lead Guitar, Guitar, Keyboards

Sander Gommans – Additional Lead Guitar

Jimmy Kresic – Keyboards

Mat Sinner – Bass and Backing Vocals
Martin Schmidt – Drums
6 color styles available:

Style switcher only on this demo version. Theme styles can be changed from Options page.