Browsing articles tagged with " keyboards"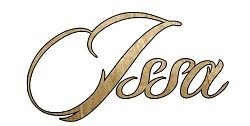 Interview by Andy Axworthy
Our dear readers I think that they already know the AOR/arena rock singer Issa (AKA Isabell Øversveen) and this time, Andy took some time for investigate about her latest release "Can't Stop", where the Norwegian singer collected and recorded some hidden gems/cover of the AOR scene. Just read this exciting interview for know more.
Hi Issa, a warm welcome back from all of us here at Femme Metal Webzine. We last spoke with you after the release of "Sign of Angels" back in 2010 and you have not taken your foot off the musical gas since, leading up to now and "Can't Stop", your latest release. How have you been and what's new in your world?
Hi there, thanks for having me back. Well I've recorded 3 albums in 3 years which has been the main priority of my time really and with each album you have an aftermath of radio and written interviews which also take up a bit of time. I also write songs with my husband James as we have a publishing deal and we have a lot of fun writing in all different styles. I've also recently added my vocals on another Frontiers Records release which is yet to have a press release so I have to keep hush hush unfortunatly on that one. But aside from the music i'm very happy in my life also. Continue reading »
Label : Valery Records
Review by Tony Cannella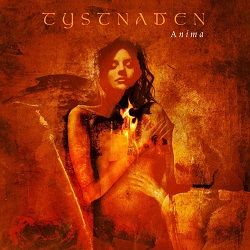 Formed in 1998 the Italian Gothic Metal band Tystnaden first came on the radar with their impressive 2006 debut "Sham of Perfection". They followed that up in 2008 with "In Our Eye" – which turned out to be an okay follow-up but not up to the standards of their debut – in my opinion. After being silent for the last few years, the band returns with "Anima" which is a return to the glory of the debut.
From the opening track "Lust" to the excellent closer "The Journey", Tystnaden are firing on all cylinders. The duel vocals between Laura De Luca and keyboardist Giancarlo Guarrera continue to be a high point for this band and they have never sounded better. Laura De Luca in particular has really risen to new heights and Giancarlo's brutal vocals are clear and really well done. "Struggling at the Mirror" is a track that really stood out for me. Continue reading »

Interview by Tony Cannella
As she enters into her 30th year as a recording artist, Doro Pesch shows no signs of slowing down. In fact, she continues to be one of the hardest working and driven musicians in all of rock, yet through it all she remains one of the nicest and down-to-earth people you will ever meet. With her new album "Raise Your Fist" being her most successful in years, Doro is gearing up for a busy 2013 and beyond. That is good enough reason to catch up with the metal queen and get low down on what lies ahead.
You were recently on tour in Europe for about a month before Christmas. How were the shows?
Yeah, we were in Germany, England, France, Czech Republic, Belgium, The Netherlands. Everybody was singing along, getting so excited. I really felt the new songs sounded awesome. The tour was mostly so out. 3 or 4 gigs were 99% full and all the other gigs were sold out. As we went on with the tour, every day we had some new news about shows selling out. It was great, so I think the record did really well and that was one of the reasons why there were so many people at the concerts. The whole tour was, I think the best tour we did in, oh god, I don't know in how many years. Playing packed places that's always so, so great. I hope when we do the American tour people will be just as excited, I'm so looking forward to it. But Yeah, I think the album was totally embraced by the fans and sometimes I saw some comments on the internet saying 'you guys don't play enough of the new album' and I didn't expect that because usually everybody wants to hear all of the classics. We did a set list where we combined all of the best songs from each album, but then sometimes we played more of the new record. In the States it came out a little later than in Europe and it made the billboard charts at number 64. I tell you, it moved me to tears, I was so happy to hear that, because you know how much America means to me, and that was the icing on the cake.  Continue reading »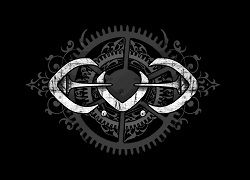 Interview by Matteo Bussotti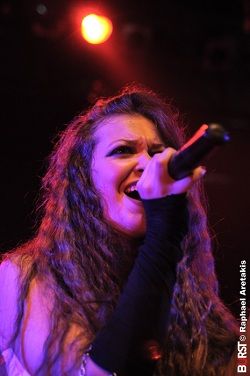 It is quite an unusual thing to have a band from Greece, but, let me say this: if all the bands from Greece are like E.V.E, I'll certainly listen to more Greek music from now on! E.V.E.'s lyrics are really deep and beautiful, and their sound is unique, special. Their goal is to share a message, a vision about contemporary world. We asked their singer and founder, Vicky, what's the idea at the base of this band, and what Greece has to offer to the world's musical landscape. Needless to say, her answers were complete, meaningful, and really interesting to read.
So, let's start this interview!
Hello Vicky, and welcome to Femme Metal! We are very proud of having you here! First of all: you started the E.V.E. project with the intention of speaking about modern society, people and their interactions, don't you? Why did you feel this need? Can you recall a moment, an event which triggered your determination to create E.V.E.?
Hello Matteo, thank you for the interview. I'm more than happy to answer your questions. The whole idea regarding the main concept of E.V.E. was something that progressed throughout the last 3-4 years. Why modern society and human interactions, you ask? Simply because the need to write about every intriguing event that I've witnessed is like an instinct to me. Especially, during the latest happenings in Greece, and many other countries as well. It's not easy to turn your back on them and pretend that we live in fairytale world.
I think that your band's name is a very peculiar one! Equations Vanquish Equality…what is the story behind that? Were there maybe some other names that you had to choose from?
Good question. To tell you the truth I was trying to find a proper name for the project for over a year. It's difficult to reflect your music's content in just 2-3 words. In the end, I decided that I'd prefer a one-word abbreviation as its name. So once the word EVE came to mind, almost instantly the 3 words "Equations Vanquish Equality" completed the puzzle.
As for what they stand for, it is indeed peculiar and complex. For me, the word "Equations" is connected to technological and scientific progress. Without mathematical equations none of these would have been achieved. The following words, "Vanquish Equality" describe the other side of the matter: even though progress is greatly valued the means in which it's acquired sometimes damage humanity itself, bringing an imbalance to the world. Overall though, I really think that it's a personal matter seeing that many people have given me their own valid interpretation. Continue reading »
Interview by Vard Aman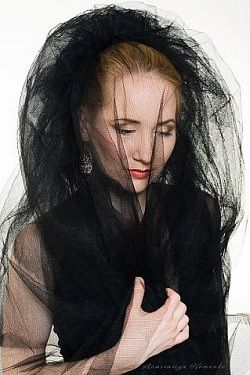 Vocalist, Olga Salikhova, has over the years become a familiar name and face (and voice) in Russian Female-fronted Metal, having fronted bands such as Slavery, Oktagon and Luna Aeterna. Currently, she is singing for one of the pioneering bands of Russian-based Doom Metal, Voiceless Void, as well as her own project, Core. I caught up with her for a chat about her musical career to date.
Hi Olga! Welcome to Femme Metal Webzine. So, to start off with: when did you start singing?
When I was a little girl my granny used to take me a long way to our summer cottage on a bike on the rear seat, and I used to sing all the way to entertain both of us. Later when I was 7 I went to music school and joined a choir, and I liked being part of it.
Did you have any special training?
Yes, I did! When I was a teenager, I felt a great desire to get a Grammy and to conquer the world, and I was quite sure it won't take me more than, say, 5 years, so I started attending some weekend classes at a musical studio. There I experienced my first individual vocal classes. After that all my training was mostly with different private vocal coaches.
What was your first band?
I was 17 then, it was a very nice band called Slavery, they lived in a different city in the Moscow Region, so I had to commute to our rehearsals twice a week and my parents had to meet me really late at night coming back. Slavery was kind of melodic power metal with dark lyrics and kind of gothic image. They were really nice guys and the founders of the band are still my friends.  There are only a couple of live audio recordings from our gigs and a demo. Unfortunately, even though they existed for 10 years, they didn't release any albums, even after I left the band.
According to Metal Archives, Slavery split up for the second time in 2010. When was the first time? Was that also when you left?
No, when I left the band, they found another female leader, also named Olga (Mashkina), also a blonde, there were kind jokes about that in the group and among our fans that the band attracts such front girls. I know after Olga Mashkina they had another blonde singer, Nastya. I actually don't know much about their first splitting-up, I know about the second one in 2010, I was involved then.
How were you involved?
I took a break in my musical career after I left Luna Aeterna. I didn't sing at all for about 4 or 5 years. I communicated with my ex-music colleagues very seldom, only occasionally. Then one day I met with the bass-player of Slavery, Irina, and she suggested that I join them again because their singer, Nastya, was leaving the band for personal reasons. I agreed with enthusiasm, we started rehearsing together, it all was nice and we were discussing recording an album, but after a month of rehearsals the guys decided that they felt exhausted and lacked creative inspiration and new ideas for our music. That's how we split up, basically.
6 color styles available:

Style switcher only on this demo version. Theme styles can be changed from Options page.