Browsing articles tagged with " language"
Independent Release
Review by Tony Cannella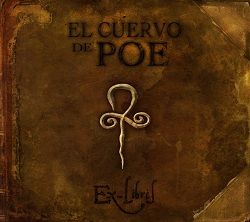 From Mexico comes the Gothic metal band El Cuervo de Poe. The band was formed in 2004 and released their debut independent album in 2007. Now El Cuervo de Poe returns with their sophomore effort entitled, "Ex-Libris".
"Ex-Libris" features almost an hour's worth of music sung in the El Cuervo de Poe's native language. The album gets off to a great start with "La Danza de la Locura". The vibe throughout most of the album is dark and the band employs a full time violinist who is present throughout most of the songs. There are plenty of powerful riffs and vocalist Brenda Gaviño has a nice, smooth voice – she is not strictly an operatic vocalist, but she does come close at time like on the song "Nostalgia de Ti", which is definitely one of my favorites – it has a slower tempo throughout most of the song and has a melancholic vibe to it. Continue reading »
Interview by Robin Stryker
Femme Metal spoke with Leeni-Maria Hovila, frontwoman of Finnish extreme fantasy metal band, Kivimetsän Druidi, six months ago. Since that time, the band has completed a massive North American tour and released its sophomore album, "Betrayal, Justice, Revenge" (Century Media 2010). We are delighted to chat with Leeni-Maria again and get caught up on Kivimetsän Druidi's whirlwind of activity.Hello, Leeni-Maria! We're glad you could join us today.
First things first, please tell us about Kivimetsän Druidi's new album, "Betrayal, Justice, Revenge".
"Betrayal" is our second album — the first in which I have made most of the lyrics, and the first in which we have tracks composed also by our drummer Atte and lead guitarist Rinksa.
If you had to describe the new album's sound in three words, what would they be?
Massive, symphonic, complex.
The title, "Betrayal, Justice, Revenge", has a nice ring to it. Where does the name come from?
It is simply a summary of the things and ideas happening on this album.
From earlier interviews, it sounds as though the band was not completely satisfied with its debut album, "Shadowheart". How much of the harder, more aggressive sound on the new album comes from a natural evolution in Kivimetsän Druidi's music, versus lessons learned from the first album?
The compositions are all natural evolution which was not even as fast as it would seem by listening to these two albums. All the elements of the tracks on "Betrayal" were already present in the few new songs of "Shadowheart", but most "Shadowheart" tracks were both very old and some very new material which sound quite different from one another. On the other hand, the harder, more aggressive sound in general is all about making "Betrayal" sounding how we wished "Shadowheart" would, so that was about a lesson learned.
As I understand it, you are a classically trained soprano. Did you ever consider pursuing a career in opera, instead of metal?
I don't have a great desire for that. The opera world seems a rigid place to me, also I do not have such a big voice. If I do classic genre and I do study it at the present, I am a lied-oriented performer, that is an other-than-opera- kind of classic vocal style. I see myself in the future as a performing cross-over soprano artist, who is most probably chronically broke.
Would you introduce your bandmates, and tell us what you like best about each person?
Joni Koskinen is something of a leader amongst us, if at all it can be said that we have one. I like and sometimes even envy his confidence. He is one of the two of our main composers, who used to do all of the lyrics in the past. He is a founding member and does the growls as well as rhythm guitar. Antti Koskinen, the former's little brother, is our keyboardist and the other main composer. Antti is also a founding member, is somewhat multi-talented, and is very much self-educated as a musician. He is very empathic. Rinksa, our lead guitarist, is also a founding member, although the original idea of Druidi was Joni's and Antti's. But Rinksa has been aboard from the very beginning. He is quiet and conscientious. Simo-Pekka, our bassist, is big and reliable and older than his young years would say. He is always sensible, speaks the utter unquestionable truth, and others never have to worry for him. But, if he gets hungry and there's no food around, you'd better come up with some. Quick! Atte, our drummer, is as far as I remember the last line-up change before myself. He is very good in his area, and the only member besides myself who has at least some classic studies. He used to play the faggot – hold on, I have to check if that, in fact, is how it is written … err, no. I meant to say fagotto. Or bassoon, my dictionary seems to claim they mean the same. Atte is funny. The joker of the band. And open-minded.
"Shadowheart" was inspired by a fantasy story that Joni has been working on. What is the inspiration for "Betrayal, Justice, Revenge"?
I think it still is the same story actually, regardless of the fact that most lyrics are mine or even the fact that most stories of those lyrics I had thought about well before I joined the band. I simply decided — when Joni said I should try writing lyrics and I decided I should try using my old ideas — that fine, now all these things are going to happen in the world he made to happen and that's it. And the truth is that in those stories, both the ones Joni wrote and the ones I'd had in my head before, some very basic things always remain the same. It is the nature of stories regarding where and when they happen. The same things, the same big truths always are the ones that people write stories about or fight wars over. Love. Honour. Justice. Betrayal. Ideals, be they false or true. Religion is the only "big thing" we haven't touched and have no desire of doing so in the future, but I think that if you take religion down to the little pieces to find what it has eaten, what you will find are all those smaller things I already pointed out and some more of their kind. Like pride. Fear. Especially fear.
You wrote many of the lyrics for "Betrayal, Justice, Revenge". Does singing your own lyrics feel different than singing lyrics written by someone else?
Yep. I sometimes feel pretty stupid about them, and this time I can only blame myself.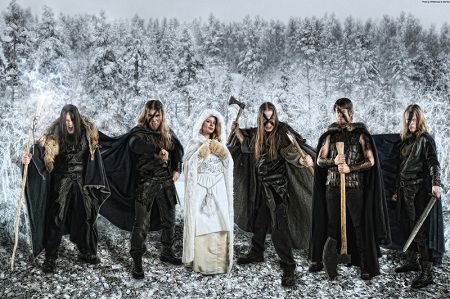 Are you a fan of fantasy? If so, what is your favourite work of fantasy?
Indeed I am. From the works of Tolkien, I prefer "The Silmarillion". The first books I ever read from the genre were the first "Dragonlance" trilogy. Perhaps my all time favourite is Orson Scott Card's strange little one-of-a-kind story "Hart's Hope".
Is "Betrayal, Justice, Revenge" mainly for fantasy fans, or does it have broader themes with universal appeal?
All the themes in our fantasy, as well as fantasy stories in general, are ultimately universal. They are always about the same things which make people move: love, ambition, ideals — betrayal, justice, revenge. Among others.
If you could select any Kivimetsän Druidi song for a soundtrack, which song would you choose and which movie would you put it in?
"Desolation: White Wolf" would be my pick — actually, we made a video for that one lately. Hasn't been published yet. Don't know about the movie, though … maybe it hasn't been made yet. Maybe we should make it. A full-length Kivimetsän Druidi fantasy adventure.
Most of the songs on "Shadowheart" are in Finnish, while most of the songs on "Betrayal, Justice, Revenge" are in English. Was the language switch intentional or happenstance?
Happenstance, actually. I sort of regret that, and hope to make more Finnish ones on the Number Three, whenever that may happen.
In November 2009, Kivimetsän Druidi performed at the Heathenfest Tour in North America, playing 20 different cities and covering 15.000 kilometres in the nightliner. What stands out in your mind from the tour?
Hollywood Boulevard. Giant turkey legs. Helmuth of Belphegor making me drink whiskey. Hilly views. Ridiculously good-looking night liners. Sushi places in NYC. A university campus cafe in Cleveland. Being slightly afraid at Detroit.
When you have a hectic tour schedule far from home, do you do anything special to make sure you stay sane and healthy?
Stay in my bunk whenever I feel bored. Go for a walk outside the bus when possible. Alone! Always, always have good and reliable ear plugs which damp out as much of surrounding noise — preferably talk — as possible. I can't always go for a longer run, sometimes I just jump or run on spot in the backstage or the hall before audience is let in. I go out, if only around the corner, to get a cup of coffee and look and listen to the local people.
Just reading about Kivimetsän Druidi's schedule in 2009 – a Russian mini-tour, writing songs for the new album, recording, going on the North American tour, and back into the studio to finish recording – exhausts me. Were you able to relax some after all that?
We did a little too much relaxing in the summer when we were supposed to be writing songs — or at least I did a little too much "relaxing" when I was supposed to be writing lyrics — so we ended up having to hurry in the studio, again. But it was not too stressing. It's not that all the band activity was overwhelming. It is this stupid thing called "normal life" like going to school, having to work alongside the school, paying the bills, having at least some hobbies and getting to see friends that makes things difficult.
What are the band's plans for the remainder of 2010?
Promoting "Betrayal, Justice, Revenge", doing as many shows as we can, perhaps getting to make a tour later in the autumn, also we have already lightly touched the idea of the Number Three Album if and whether there's going to be one. So writing new songs.
Thank you for taking the time to chat with us, Leeni-Maria. Do you have any parting words for your fans at Femme Metal?
Beware of fragile old bearded guys in strange looking clothes. They are bound to be wizards or something of the kind. Do not piss them off. Come check us out live. Get the new album, it really rocks. Rock 'n Troll.
Links
MySpace * Facebook * Twitter * Site
Latest Multimedia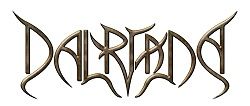 Interview by Ed MacLaren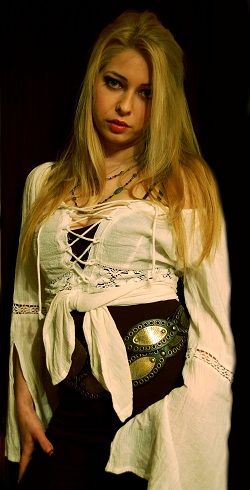 Music has always been an amalgamation of styles and influences and metal is no exception. By channelling folk through the heavy riffs of metal, Hungary's Dalriada have combined the best attributes of both styles with intricate and unique results. With their latest release, "Ígéret", Dalriada prove without a doubt that you can celebrate culture while still bludgeoning the eardrums. Dalriada's vocalist Laura Binder took some time to speak to Femme Metal about the challenge of expressing Hungarian folklore in a metal framework as well as the band's goals for "Ígéret".
The new album "Ígéret" on AFM is an album that really transcends language. You don't have to understand a word of it to feel the energy and passion in the music – and that's no small achievement. Congratulations on another great album!
Thanks a lot on behalf of the whole band! We all put a tremendous amount of work into this album. I tried really hard to add more of myself, ourselves, my style and our combined style to it and to share some of the emotions I felt while writing these songs with the whole band.
You choose to stay true to your folk tradition and write and sing in your native tongue. Many bands adopt English lyrics to reach a wider audience. What are the advantages and disadvantages of singing in Hungarian or is it even an issue with the band?
Not an issue really! We've been writing our lyrics in our native Hungarian since the beginning back in 1998, and that isn't realistically going to change.The Hungarian language in itself sounds quite exotic already to the western European ear and Hungarian folk music isn't very well known in your region either, so I think it gives us something that is totally unique. This is only one of the many things we're able to use to strengthen our work: it's a way of honouring our own culture as well. If you look very closely, you'll probably find more similarities between Swedish, Finnish or German folk metal bands than you'll find comparing us with them.
Technically, folk music isn't really about the type of instrumentation but the common people reflecting the traditional forms of a society. Do you and Dalriada consider yourselves a modern folk band?
Yes, I think we accept that but we also embrace being tagged as a folk metal band too because in terms of a definition of our work, this sounds about right. Having said that, we operate with lots of other musical elements too and we aspire to diversity and variety, whilst adhering to our principles, so I always try to ask people to look below the surface as well!
The music on "Ígéret" feels very 'celebratory'. Is this how Dalriada views its country's history?
Well, our home country's history abounds with severe, tragic events, yet much of it is extremely heroic too, so in a way you're right! Peace was extremely rare. Hungary never went to war to conquer as such – although it had the power to do so – but very often to defend its people from outside foes. Many of our songs tell about our ancestors' bravery and self-sacrifice and therefore their character is quite celebratory and epic; yes!
How do you determine your source material for each album?
It depends; it's very different. In many cases, it's a single folk song, a poem or a good book that starts the process of song writing. But, sometimes we knowingly adapt a specific folk song or melody too – a particular tale or legend. There are some personally very inspiring songs on our new album "Ígéret".
Is Dalriada making an igéret – that's a promise in Hungarian I believe – with this album? Is it to anyone in particular?
Yes, in a way, but it's a pointer as well. This album is for anybody who is open minded and interested in modern metal, combined with eastern European folklore and culture and especially Hungarian folklore and musical traditions alike. We don't expect a sudden flash of brilliance and increase in our popularity abroad; our goal with this album is to put ourselves on stages across Europe (and maybe beyond) and to become a viable part of the world's "metal heartbeat"!
You and Andras Ficzek serve up some excellent vocal performances and harmonies on "Ígéret" – especially on tracks like "Igazi Tuz" and "Leszek A Hold". Did you two have any particular vocal strategies when recording the album?
Thanks a lot! Basically, we are our own producers; when Andris sings his parts at the studio, I regularly give him instructions and feedback and vice versa. We can be quite productive when working together; it's a result of long lasting, constant teamwork, and we compose all the vocal and choir parts this way. We have no specific plan; I, for my part, try to utilise my abilities as best as I can to add something new and extraordinary to the whole, for what the songs require and he's also trying to always give each and every song its own unique note.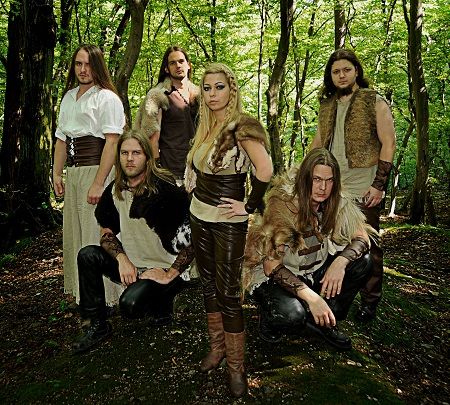 You even did some grunting on your part! How did that go? Had you done this before or did you have to learn how to do it? Hopefully your throat held up well!
Yes, it's not hard… I've actually used this technique on stage for years now and even on our album "Szelek" from 2008 where I had a small screaming part. The new album is truly the first one with longer parts, that's true, but I didn't have to learn or even practice this kind of vocal technique. It just bursts out of me, naturally. In one of our new songs – "Hajdútánc" – I alternate, time and again, between screams and clean vocals, and it drives the crowd crazy! (Laughs)
The traditional "Intro" and "Outro" were very interesting bookends to the album. Were they functioning like a book's prologue and epilogue, setting up and closing the stories in between?
Exactly and that was definitely our goal: to create some kind of frame for the album. The "Intro" – chosen and played by the Fajkusz Band – a traditional Hungarian folk music trio that has constantly backed Dalriada on stage since 2009 – is a fragment of an old poem written by Tinódi Lantos Sebestyén who's a Hungarian soldier/poet from the 16th century. The "Outro" is a part of the song "Leszek A Hold" with shaman drums.
Tracks like "Mennyei Harang" and "Ígéret" incorporate lyrical and melodic elements of older traditional folk songs in your music. How important is it to maintain a connection between the modern and your traditional folklore?
Extremely. When we first started playing back in 1998 in a slightly different band to Dalriada, our primary goal was to mix Hungarian folk melodies and some classical music elements with traditional heavy metal. Of course, this idea wasn't new since there were some outstanding folk metal albums by bands such as Skyclad and especially Amorphis who were writing masterpieces of this genre with their album "Elegy" in 1996. But, although we wanted to create something similar we knew we had to better this and add to it our main idea of expressing our love for Hungarian folk music and folklore. We mustn't forget to mention the Fajkusz Band in this regard too, since they too have helped us a lot in combining these styles in an authentic and real way.
"True Fire" is a tribute to a fallen band mate, Peter Hende. What a great homage to immortalize him and his life in a true folk fashion.Thank you once again.
Yes, Péter Hende was a founding member and the spirit of the line-up back in 1998. He died suddenly and unexpectedly in January 2001. He spent only 3 years in the band and was only 23… This song was written in his memory. Rest in peace!
Dalriada is very prolific as far as metal bands go – six albums in seven years. What's the secret to producing such consistently high-quality music for so long? Isn't it about time for a break?
I hope not! There's no big secret, we just like to work on short deadlines; it seems to inspire us, and it's just the way it goes in this band. Certainly, it's always important to show progress from album to album; the sound and the songs' need to move forward. If, in our opinion, the new stuff will be weaker than the previous ones, we wouldn't publish it and I think that would be the time to stop for a bit. But we'd like to stick to this schedule for now – one album per year approximately. That's, of course, just theory though because you never know how it'll turn out! (Laughs)
"Ígéret" is very danceable, for a metal album – it has a real groove to it. Your concerts must be a real party!
Our Hungarian friends and fans support us in an incredible way; the spirit and the atmosphere of a Dalriada gig is fantastic. I can't even compare it to anything! Without the support of our Hungarian fans, we'd be nowhere!
Do you have any tour plans for the summer? Will you be performing around Europe or maybe North or South America?
We have some confirmed concerts abroad in Europe certainly; in Austria, Germany and Italy, but hopefully, there will be more of them as well. The tour dates will soon be available on our homepage. Feel free to check them out!
(Famous) Last words?
No real quote, sorry!! Just thank you for this opportunity, and I hope to see you at a gig somewhere in Europe soon to show you just what a real Dalriada concert is like!
Links
Latest Multimedia
Interview by Danny Robertson
Introducing Lateless, the metal quintet from Russia who released their second EP "Breath Again" earlier this year. Here we catch up with them to discuss a little about their history, their influences and their future plans.
How did the band first form?
Nataly: Originally the idea of collective creation was appeared in 2007, but together we were gathered only in February of 2009. On the first rehearsals our guitarist Vyacheslav has strummed a melody which other participants began to develop. During the second rehearsal we have been already working over almost ready composition, witch has been burnt so naturally. It was "Breath Again". I think, it is possible to consider that it was a start line.
Yaroslav: The idea of creation of group at us was for a long time. Only in the beginning of 2009 we managed to all to gather and try the forces. All of us for a long time each other knew and consequently already nominees of musicians have been completed. There was the most important question and who will sing? And here on one of concerts our guitarist Vyacheslav has acquainted me with Natalia and through not which time, we have broken to rehearsals.
Would you say those same influences still help to shape the new material?
Nataly: Yes, of course. However, we are not standing at the same place. Music is alive being. It varies, it adapts to new conditions, it develops and improved. Lots of our tracks are not similar against each other as sometimes happens in families – brothers and sisters are very different they have different characters and absolutely different appearance.
Yaroslav: Initially nobody influenced us and I think, as now influence of whom or is minimum. When we only started to rehearse and think out tracks, we had no special concept, as well as that we will do, all is pure intuitively. I think that that moment will come soon that we already will start to influence some groups. Though it is unconditional in the world there is a weight of talented collectives. It is necessary to think. Now there comes autumn, and this season to me always the beginning-middle of September was pleasant especially. It such sad and melancholic, moderately depressive and romantic. I like to sit one not far from the house in park before lake, on to dream, on to think. The loneliness moves me to musical progress in respect of a music and material writing. Sometimes also I am am attacked by depression and I forget about all.
What are your aims? Is there a longtime dream you'd like to fulfill?
Nataly: To subdue the Everest and to make travel around the world. As to music … I am still in that fine condition when music is a language with help of which you can express your private world, tell something that is very important for you. As a matter of fact, I think that it is the highest creativity point from which the majority of musicians are begin, as paradoxical it isn't be. But then become sad processes which put commercial success above internal freedom. I understand that it can seems very fondly, but, to my mind, the sense of creativity is consist of freedom of expression. And, of course, at is great happiness when your inwardness are understood and divided, when with the help of your imagination and your self-expression you can open something new to other people, and together you find the way to your own internal free "I".
Yaroslav: Is more whole at present not so much, but they are. To write down an album, with a good and qualitative sound, the material at us is ready also I think that in the end of autumn in the beginning of winter we will sit down in studio and we will write down it. We will search in parallel publishing label, most likely the European. At us in Russia they are not professional enough. To win back concerts in support of an album. And further it will be visible? As to my dream, of what I can dream at me there is a favourite group in which I play, people with which it is pleasant to me to work.
Some bands prefer not to be pigeon-holed – are you comfortable as a band with specific labels? What genre of music do you most feel comfortable to be associated with?
Nataly: To tell the truth, as for me the classification has not got enough value. Of course, there are a lot of rules, subtleties and cunnings in the process of record of any music direction about which professionals know. That's why the label for me an indicator of the sound's quality, at first.
Yaroslav: We against stamps and a cliche over music, same first of all art. I am imposed by many styles and directions, now they will be not listed. As to labels, a situation simply pitiable. All of them by and large are not professional, a maximum that they can make it for group to print circulation of an album and to make T-shirts. What promo actions other, concerts and rounds in I will take albums are not made. At us it is a lot of groups and the majority of them is not necessary and a penny, 80 percent of groups are not professional, have no sufficient records and other. Not on think that it because of crisis so was always. As to us that we without a label, also I wish to address to all who reads this interview. We are ready to cooperation, write to us, we will be glad to contact.
Which current acts do you admire most?
Nataly: Inspiration is rather changeable woman. There are a lot of positive in my life now, and it helps me to write. Last text has turned out very sensual. It is possible to tell that the sensuality is inspiring me now.
Yaroslav: As to inspiration it comes spontaneously and unexpectedly. I as on the author of music I am influenced by very many things, it can be both weather and the feelings, any experiences, actions. And many other things that is in human consciousness.
What were your last 3 CD purchases?
Nataly: Ho! It was Oper "Aida", Black Sabbath "Paranoid" and soundtracks from Tarantino's films.
Yaroslav: Recently I not so often buy CD. Certainly it is bad, but I download music from the Internet, so much groups are simple because for about one hour and you do not know what to expect from their material. To download and listen easier, if the material clings me, I will go and I will buy CD. That I have got last three CDs, it were Amorphis, Long Distance Calling and perhaps Endless Journey.
What's next for the band, where can we expect to see you in the coming months?
Nataly: We are planning to act in Murmansk the next month, and also we are planning to act in Saint-Petersburg, on a warming up of remarkable collective Amorphis, whose latest album was amazing. Respect!!!)
Yaroslav: Plans for the nearest some months the such. Now we prepare for several big concerts in the autumn in Russia. We will have a presentation of ours ?? "Breath Again" in the city of Murmansk in the north of Russia, its landscapes are similar to the Norwegian fjords. Then we play with Amorphis in St.Petersburg at them one concert in Russia in support of a new album. That will be further while foggy.
Any last messages you'd like to send out to people?
Nataly: Hope to see you soon!!!!
Yaroslav: First of all I wish to thank Femme Metal Webzine, and also in particular Miriam, for the shown interest to us. Listen to good and qualitative music. We hope for the further cooperation with you. Greetings from Russia.
Links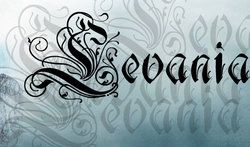 Interview by Roberta Ilaria Rossi
Still unknown by someone, but slightly known, the gothic band from Ferrara Levania emerges this year on the international metal scene with the first full length album, released by Wormholedeath/Dreamcell 11, trying to get step by step the way to success. Femme Metal has had the opportunity to have a nice chat with the cheerful and friendly frontwoman Ligeia, who took us into her world and told us some juicy news. Our interview below!
Hi Ligeia, welcome to FM. Let's start this interview saying that you're the female singer of the gothic band from Ferrara (Italy) called Levania. Could you please introduce us the band and give us a short biography for those people that still do not know anything about you?
Of course! I'll be glad to introduce my band to the Femme Metal's fans! First of all, thank you for this interview! I've been following this webzine for years and it's a little dream that become true…! The band was formed several years ago. The other guys of the band had this dream.. but all of it started like a game.. you know.. We want to play music and for many years they played just for fun. Two years ago they played these songs for some people who suggested them that they may try to be serious about it. So our songs are literally the result of our dreams.
As I said, you play in a "small and young music reality" called Levania, which has started to "get famous" also thanks to Wormholedeath/Dreamcell11 that signed a record deal with you last January. Would you like to tell us how did this music adventure happen?
Ehehehe!! Personally I came into this gig a bit by accident! But the same was for the other guys of the band and the same for me, it' s a dream that came true! Wormhole is the label of one of my favorite group, Theatre des Vampires!!
With this label, you had the chance to release your debut album, "Parasynthesis". I assume that this was your first time in a studio to record your songs. What could you say about this experience?
This was my first experience at all! Previously I only studied singing for years with a teacher, but only for myself. Last year it was a very troubled period of my life seriously, it was a very difficult year for me, I was completely in the midst of trouble when they called me to audition for Levania. I felt alone, abandoned and a little bit depressed. I had just split up from a relationship that was important and one day an old friend call me and said "There's a band looking for a singer, wanna try?". It has been a real breath of fresh air. It literally pulled me out of my troubles! I owe everything to the band. Only two weeks after entering in the group I was catapulted into the recording studio with produced Frank Andiver. And it was my first time in a recording studio. It has been an invaluable training!!!! This experience gave me so much. I literally married the cause of the band, and I can say that although I am in the band for just over a year, the band feels like part of me. The boys gave me confidence and invaluable friendship.
I had the opportunity to listen to the album, but I have to say that I didn't find so many things described as "epic gothic music, son of the Scandinavian death metal". Have you been inspired by some of the "founder bands" of this music genre or have you wanted to experiment a couple of different sounds on this first record?
This album is so varied! It encompasses many different sounds! "Eroica", for example, has an epic medieval atmosphere; instead "Narrow" is very gothic. You know… it's hard to define us. Epic gothic is the more accurate definition… If you really want to label us. Every song starts by a little dream, little fantastic story brought forth by our fantasies. Our music has a personal touch but actually in this album we are still searching for ourselves, our precise identity of a sound. We're finding it, in fact our next pieces exploit harsher sounds, as in "Narrow or Sybil".
"Natural Motion" is the only track that has a Latin part. Why have you chosen of writing some parts written in this ancient Language, following Epica's wake?
Eheh, it isn't the only song with Latin.. even in "Narrow", where I sing a poem of Catullus. Also in the next album (we are working on it right now) there will be a lot of Latin and Greek. I tell you a little secret: I'm a classicist and a teacher. I teach these languages. I love those languages and I think that are so exotic. They fascinate me. They are exotic because they belonged to so ancient people that we can only study and dream about … I spent all my life studying this ancient culture. I don't know Epica's lyrics, but I'm happy to have something that unites us!
In this album it's possible to listen to the male clean vocals (in the track called "Basteth's Kiss") and it's quite rare to find a band who use a clean male vocal in a gothic band nowadays, because as you know lots of metal bands are used to use the scream and the growl in their songs. What's the reason about this choice?
A simple reason: we like it! Originally there were three singers in the band: clean male, female and growl. Still, the keyboardist, sings even growl, and luckily he very good clean voice as well. The other two singers left the band shortly before entered the recording studio. Some songs were meant to be sung by clean vocals and female. We had to completely rework the songs when I came along. In some we have replaced the clean vocal with growl, but … "Basthet" could not be changed. I still remember the day when Still and I started to write the new vocal line! It sounds so good with his clean vocals .. why not use it?
Have you already got to see the results obtained with the sales of the album? How was your full length received from fans and media? Have you got good reviews?
Not yet! But we've sold all our copies. On the whole we have got very good reviews. Sure, there are observations, some have compared us to Nightwish (which left me quite perplexed, but also flattered) but in essence we are very happy that our work has been accepted! Reviews have confirmed things that we already thought, about the sound, and in fact our next job will be much "harder", almost electric! We've read all of our reviews, and put word around all over the web!
How does a work labeled Levania come to life? Who is the major composer inside the band, that person that writes the music, the lyrics and so on, but above all, where do you take your own inspiration for the songs?
Maybe! The major composer is the keyboard player, Still. He lives for music. Literally. Every moment he can, he takes out is keyboard and writes music. He is a very closed and private person, he expresses himself through music. Then the songs go to the bass player, Andrew, who puts the bass line, then to the guitarist and finally to me. I take care of the vocal lines (so if you do not like them, you with whom you have to complain). Maybe each song may have more input from one member or the other, but they generally a joint effort!
I've read over the Internet that you're currently working on the new album and that you'll film a videoclip at the Certosa cemetary in Bologna, which is a quite curious location to shoot a video! Could you please mention something about it?
Of course!!! We're so excited for this project! We'll shot the video clip at the end of August. Now we are writing the plot, looking for some stuff, deciding the clothes(mmmh… really only me, for the clothes I meant). It's the only location possible for the right plot execution. It's already been made, isn't it? But I love it! I've a big skull's collection in my house, and I'm very delighted for this location! We thanks the city of Bologna for letting us use the cemetery for this. The most spectacular thing is that we have been allowed to use the cemetery after dark! Our guitarist, Nick, who is a bit superstitious, at beginning was not very happy to play in a cemetery! but now he is stoked like us!
Let's talk about the latest band activities: I've discovered that you have composed the soundtrack for "La Riviera degli Esarchi", which was presented in Roma on May 23rd. How was working for such a project? How did you feel like?
I'm grateful for your question!!! It was a very exciting experience. We worked with a team of University professors. it's a completely different way of working and thinking about music. Minimalist composer Stefano Jannes appears as well on the soundtrack having worked on another part of the music. We had to make our own version of a traditional song from Venice: the song is called "The Great Turkish" and we have proposed it in a philological way but with a gothic sound. It was a very rewarding experience and we have to thank Professor Cavallini which allowed us to take part in this project.
Is there something new for the band, at the moment?
Heheh, yes indeed! We have recently undergone pretty heavy changes in the line up. The guitarist who has recorded the guitar in the album has left the band for personal reasons, while the drummer who founded the Levania moved to Ireland to work. The two new members, Nick on guitar and Moon on drums are already fitting perfectly in Levania.
Now that you're album came out, will you have the chance to schedule some live show?
Yes, but at the moment we're working hard on the new album, the second. We've composed about 15 new songs. We've only one live show, on the 18th of August. We are playing at Notte Bianca a Monghidoro and in September we'll play in a festivals organized by the gothic webzine Gothic World, but for now I can not reveal too much, since it is still in planning stages.
Thanks so much for your time Ligeia and for having allowed us to have this interview. We give you the chance to say something to Femme Metal readers and to your fans, that are waiting for you out there…
It was an honor for me to be interviewed by you, since I'm one of your most loyal followers! For years I have been following blindly your webzine with your interviews and articles! Thank you very much and I send a big kiss to all who follow your webzine like I do!
Links
MySpace * Facebook * Twitter * Site
6 color styles available:

Style switcher only on this demo version. Theme styles can be changed from Options page.