Browsing articles tagged with " latin"
Interview by Alessandra Cognetta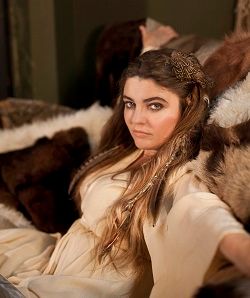 I know we're a primarily metal-based webzine, but I'm sure all of you are going to appreciate this little detour with the astonishing Mediæval Bæbes. An all-female group of talented artists from the UK, the Bæbes are a must for everyone of you out there who's even just mildly interested in folk, classical and choral music. Haunting voices and beautiful arrangements supported by lyrics in (not only!) Middle English will take you back to the times of courtly love and ancestral symbolisms. In this interview we meet the founder and core of the group, Katharine, who kindly shared with us insights on their latest (double) album "The Huntress", singing in different languages, visual elements, dances and much more!
Hello and welcome to Femme Metal, Katharine! It's a pleasure to have you here and to be able to feature such a gem as the Mediæval Bæbes. How are you and how's it going for the "Bæbes", lately?
We had a very exciting year last year. Many years of hard work finally paid off with the release of our epic double album "The Huntress".  Continue reading »
Label : Massacre Records
Review by Tony Cannella
The excellent double female fronted Symphonic Metal band Coronatus has previously released four full length albums – with their first one being released in 2007. Now they have released a digital only best of album titled, "Best of 2007-2011". Featuring 16-songs and over an hour's worth of music, "Best Of…" serves as a comprehensive overview of Coronatus' career thus far.
The track-listing on "Best Of 2007-2011" features a fair cross section of the bands best material taken from each of their albums. The songs are in reverse chronological order beginning with four songs from Coronatus' latest album "Terra Incognita" which was released in 2011. The two female singers each brings something interesting and unique to the table. The current duo consists of Mareike Makosch who provides more of a rock style and Ada Flechtner who gives us a soprano voice. The melding of the two different styles is one of the best things about Coronatus and gives the songs a huge boost. The bands lyrics are sung in German and English with a touch of Latin as well. The musicianship is also played on a high level and is a perfect complement to the two vocalists and another check in the plus column for Coronatus.
For fans who already own everything that Coronatus has put out, this may not be of much interest, but anyone who would like to sample what this great band has done so far, than "Best of 2007-2011″ is well worth the time. Continue reading »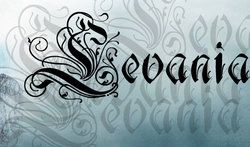 Interview by Roberta Ilaria Rossi
Still unknown by someone, but slightly known, the gothic band from Ferrara Levania emerges this year on the international metal scene with the first full length album, released by Wormholedeath/Dreamcell 11, trying to get step by step the way to success. Femme Metal has had the opportunity to have a nice chat with the cheerful and friendly frontwoman Ligeia, who took us into her world and told us some juicy news. Our interview below!
Hi Ligeia, welcome to FM. Let's start this interview saying that you're the female singer of the gothic band from Ferrara (Italy) called Levania. Could you please introduce us the band and give us a short biography for those people that still do not know anything about you?
Of course! I'll be glad to introduce my band to the Femme Metal's fans! First of all, thank you for this interview! I've been following this webzine for years and it's a little dream that become true…! The band was formed several years ago. The other guys of the band had this dream.. but all of it started like a game.. you know.. We want to play music and for many years they played just for fun. Two years ago they played these songs for some people who suggested them that they may try to be serious about it. So our songs are literally the result of our dreams.
As I said, you play in a "small and young music reality" called Levania, which has started to "get famous" also thanks to Wormholedeath/Dreamcell11 that signed a record deal with you last January. Would you like to tell us how did this music adventure happen?
Ehehehe!! Personally I came into this gig a bit by accident! But the same was for the other guys of the band and the same for me, it' s a dream that came true! Wormhole is the label of one of my favorite group, Theatre des Vampires!!
With this label, you had the chance to release your debut album, "Parasynthesis". I assume that this was your first time in a studio to record your songs. What could you say about this experience?
This was my first experience at all! Previously I only studied singing for years with a teacher, but only for myself. Last year it was a very troubled period of my life seriously, it was a very difficult year for me, I was completely in the midst of trouble when they called me to audition for Levania. I felt alone, abandoned and a little bit depressed. I had just split up from a relationship that was important and one day an old friend call me and said "There's a band looking for a singer, wanna try?". It has been a real breath of fresh air. It literally pulled me out of my troubles! I owe everything to the band. Only two weeks after entering in the group I was catapulted into the recording studio with produced Frank Andiver. And it was my first time in a recording studio. It has been an invaluable training!!!! This experience gave me so much. I literally married the cause of the band, and I can say that although I am in the band for just over a year, the band feels like part of me. The boys gave me confidence and invaluable friendship.
I had the opportunity to listen to the album, but I have to say that I didn't find so many things described as "epic gothic music, son of the Scandinavian death metal". Have you been inspired by some of the "founder bands" of this music genre or have you wanted to experiment a couple of different sounds on this first record?
This album is so varied! It encompasses many different sounds! "Eroica", for example, has an epic medieval atmosphere; instead "Narrow" is very gothic. You know… it's hard to define us. Epic gothic is the more accurate definition… If you really want to label us. Every song starts by a little dream, little fantastic story brought forth by our fantasies. Our music has a personal touch but actually in this album we are still searching for ourselves, our precise identity of a sound. We're finding it, in fact our next pieces exploit harsher sounds, as in "Narrow or Sybil".
"Natural Motion" is the only track that has a Latin part. Why have you chosen of writing some parts written in this ancient Language, following Epica's wake?
Eheh, it isn't the only song with Latin.. even in "Narrow", where I sing a poem of Catullus. Also in the next album (we are working on it right now) there will be a lot of Latin and Greek. I tell you a little secret: I'm a classicist and a teacher. I teach these languages. I love those languages and I think that are so exotic. They fascinate me. They are exotic because they belonged to so ancient people that we can only study and dream about … I spent all my life studying this ancient culture. I don't know Epica's lyrics, but I'm happy to have something that unites us!
In this album it's possible to listen to the male clean vocals (in the track called "Basteth's Kiss") and it's quite rare to find a band who use a clean male vocal in a gothic band nowadays, because as you know lots of metal bands are used to use the scream and the growl in their songs. What's the reason about this choice?
A simple reason: we like it! Originally there were three singers in the band: clean male, female and growl. Still, the keyboardist, sings even growl, and luckily he very good clean voice as well. The other two singers left the band shortly before entered the recording studio. Some songs were meant to be sung by clean vocals and female. We had to completely rework the songs when I came along. In some we have replaced the clean vocal with growl, but … "Basthet" could not be changed. I still remember the day when Still and I started to write the new vocal line! It sounds so good with his clean vocals .. why not use it?
Have you already got to see the results obtained with the sales of the album? How was your full length received from fans and media? Have you got good reviews?
Not yet! But we've sold all our copies. On the whole we have got very good reviews. Sure, there are observations, some have compared us to Nightwish (which left me quite perplexed, but also flattered) but in essence we are very happy that our work has been accepted! Reviews have confirmed things that we already thought, about the sound, and in fact our next job will be much "harder", almost electric! We've read all of our reviews, and put word around all over the web!
How does a work labeled Levania come to life? Who is the major composer inside the band, that person that writes the music, the lyrics and so on, but above all, where do you take your own inspiration for the songs?
Maybe! The major composer is the keyboard player, Still. He lives for music. Literally. Every moment he can, he takes out is keyboard and writes music. He is a very closed and private person, he expresses himself through music. Then the songs go to the bass player, Andrew, who puts the bass line, then to the guitarist and finally to me. I take care of the vocal lines (so if you do not like them, you with whom you have to complain). Maybe each song may have more input from one member or the other, but they generally a joint effort!
I've read over the Internet that you're currently working on the new album and that you'll film a videoclip at the Certosa cemetary in Bologna, which is a quite curious location to shoot a video! Could you please mention something about it?
Of course!!! We're so excited for this project! We'll shot the video clip at the end of August. Now we are writing the plot, looking for some stuff, deciding the clothes(mmmh… really only me, for the clothes I meant). It's the only location possible for the right plot execution. It's already been made, isn't it? But I love it! I've a big skull's collection in my house, and I'm very delighted for this location! We thanks the city of Bologna for letting us use the cemetery for this. The most spectacular thing is that we have been allowed to use the cemetery after dark! Our guitarist, Nick, who is a bit superstitious, at beginning was not very happy to play in a cemetery! but now he is stoked like us!
Let's talk about the latest band activities: I've discovered that you have composed the soundtrack for "La Riviera degli Esarchi", which was presented in Roma on May 23rd. How was working for such a project? How did you feel like?
I'm grateful for your question!!! It was a very exciting experience. We worked with a team of University professors. it's a completely different way of working and thinking about music. Minimalist composer Stefano Jannes appears as well on the soundtrack having worked on another part of the music. We had to make our own version of a traditional song from Venice: the song is called "The Great Turkish" and we have proposed it in a philological way but with a gothic sound. It was a very rewarding experience and we have to thank Professor Cavallini which allowed us to take part in this project.
Is there something new for the band, at the moment?
Heheh, yes indeed! We have recently undergone pretty heavy changes in the line up. The guitarist who has recorded the guitar in the album has left the band for personal reasons, while the drummer who founded the Levania moved to Ireland to work. The two new members, Nick on guitar and Moon on drums are already fitting perfectly in Levania.
Now that you're album came out, will you have the chance to schedule some live show?
Yes, but at the moment we're working hard on the new album, the second. We've composed about 15 new songs. We've only one live show, on the 18th of August. We are playing at Notte Bianca a Monghidoro and in September we'll play in a festivals organized by the gothic webzine Gothic World, but for now I can not reveal too much, since it is still in planning stages.
Thanks so much for your time Ligeia and for having allowed us to have this interview. We give you the chance to say something to Femme Metal readers and to your fans, that are waiting for you out there…
It was an honor for me to be interviewed by you, since I'm one of your most loyal followers! For years I have been following blindly your webzine with your interviews and articles! Thank you very much and I send a big kiss to all who follow your webzine like I do!
Links
MySpace * Facebook * Twitter * Site
Interview by Robin Stryker
Illuminata is a new band from Graz, Austria with two multi-talented female singers, Katarzyna Nieniewska and Lisa Tomantschger. Illuminata's three-song EP, "A Frame of Beauty", has a lushly symphonic sound with the added beauty of passages featuring the piano, guitar and flute. Read on to learn more about this exciting new band.
Hello, Katarzyna and Lisa! We're glad you could join us today. Would you tell us a little about Illuminata's history and how you became involved with the band?
Well, the band was founded in 2006 by Luki, who played bass then and Dave. The guitarist of their former band joined and, as they had a pretty clear concept in mind, they auditioned two female singers and a keyboarder. The current line-up exists for about half a year now. We've released three records: the two EPs "Lachrymal" and "A Frame of Beauty" and one full length album "From the Chalice of Dreams".We have played concerts together with Elis and Grossstadtgeflüster and are currently looking forward to performing our first festival. That's Illuminata in a nutshell.
Katarzyna: After a long, tiring and unfortunately fruitless search for a band that would suit my style and ambition, I almost reached the point at which I wanted to abandon the thought of being in music altogether. At exactly that moment, I came across Illuminata's ad and it instantly clicked.
Lisa: Since Illuminata's search for a new singer was quite active, they rather found me than the other way round. One day they contacted me via a social network website and we arranged a meeting where Katarzyna and I noticed that we had already seen each other at university (and an exam we both failed). We instantly got on well and that's pretty much how I became a member of Illuminata.
Who are the other members of Illuminata?
Besides us (the singers), the band consists of Lukas Knöbl on guitar, Dave Slut on drums, Chris Vide on Bass and, for the moment, Sabrina Supan on keyboards.
I was sorry to read that your keyboardist, Sabrina, is moving to Germany. How is the search for a new keyboardist coming?
As said above Sabrina will, for the time being, remain with us as a guest musician so we can be on stage until we find a replacement. So far, we cannot say anything definite about a new keyboarder. We don't want to rush this decision as we are not just looking for some hands to play the keys but for a proper new member of Illuminata; so character is very important to us.
What does the name Illuminata mean?
Our name means, translated from Latin, "the illuminated one". In essence it expresses what we are trying to do, to illuminate people with our music. The female form underlines the influence female musicians and especially we singers have on the whole concept of Illuminata and it also fits to our ideal of the band as a unit.
How would you describe the music on "A Frame of Beauty"?
Although the songs are a bit slower than on the previous album we think they are much more powerful and focused. We are always trying to push our boundaries so it's got a lot of progressive elements in it, yet it is packed with emotion and passion. It simply is Illuminata.
Which bands influenced your sound the most?
We guess that all our favourite bands have influenced the way every single member contributes to the sound. The general style of our sound is however inspired by classical composers like Wagner on one hand but also modern composers like Hans Zimmer on the other.
The third song on the EP is an acoustic track in Polish called, "Czlowiek bez twarzy". What is the song about?
Katarzyna: The English title would be "Man Without a Face". This character in the song is afraid to show his true self, not recognising that he in fact hurts himself and others by always trying to manipulate in order to avoid being hurt. He represents that paradox in human character in general.
In 2008, Illuminata released its full-length debut, "From the Chalice of Dreams". Why was "A Frame of Beauty" released as a three-song EP?
One reason was our technical resources improved a lot at the time compared to "From The Chalice Of Dreams" so we could create orchestration as it sounds on "A Frame of Beauty". However, it took us quite a lot of time to get confident with these new possibilities. As we really wanted to improve in terms of sound with this release, we decided to concentrate on fewer songs in order to do them properly. After all, it took the band and our tireless Master of Sound, Mister Mac, almost a year to finish that record. It wouldn't have been possible to do a quality full-length album straight away. Another reason was that, for the first time, we did not copy the record ourselves. So we wouldn't have been able to realise anything other than the EP financial-wise without the quality suffering.
Of all the songs recorded by Illuminata, which is your favourite and why?
Katarzyna: It's a difficult choice, but one of my favourites is definitely "Czlowiek bez twarzy". The song is based on personal experiences, so it has a great emotional intensity for me.
Lisa: I like "Arnediad Lôr" from the "From The Chalice Of Dreams" album best. Maybe because the song was written before I joined the band and, as we have so much new material already, I don't have to practice it as often as our new songs which means I'm not sick and tired of it yet

Just kidding… I like it because it's a really powerful song, it has a very catchy melody and for me it creates a very special atmosphere.
You have both been involved with music since you were small children. Would you tell us about your musical backgrounds and training?
Katarzyna: Ever since I was a little girl, my family sang a lot at home. At school I sang in choirs and later performed in a musical. During High School I started taking vocal lessons in popular as well as classical singing. Presently I am improving my technique further with a speech-level-singing instructor.
Lisa: When I was young I experimented with a lot of different instruments like the violin, flute, drums, guitar and piano. I have always been singing in addition to that and finally settled for it. I've received professional lessons in classical singing for three years now and an additional five years of training in popular singing. Like Katarzyna I'm currently broadening my horizon with speech-level-singing.
When did you first become interested in metal?
Katarzyna: At the age of 19 which is in fact quite late, I suppose.
Lisa: I think it started at the age of 13. I had braces and a lot of pimples then, so I guess it helped me a lot. I could release a lot of anger and frustration by listening to metal.
What percentage of your music is driven by passion versus technique versus inspiration?
Katarzyna: Technique is a prerequisite of for making quality music but for me passion is even more essential. In my opinion passion is a means for transporting emotions. It's that certain spark that makes music genuine. Inspiration plays a major role in the writing of music. In general these three components have to add up to at least 100%.
Lisa: In my opinion all three factors are equal and it depends on mood and condition; we compose them differently every day but in the end they always amount to 100%.
How has the audience response been to Illuminata's live performances?
Usually the reaction ranged from "Hell, yeah!!!" to "Show us your tits!!!" . No, seriously, so far we've never received a single negative response to our performance. Of course, people sometimes compare us to bands they think are similar, after all the concept of female fronted metal with classical elements is not exactly new. But overall we think people appreciate the "I haven't heard anything like this before" experience we provide.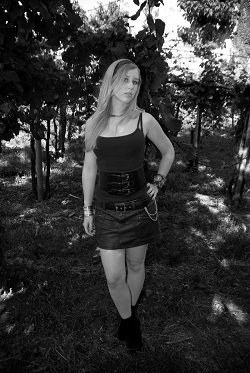 What are the biggest challenges for a new band like Illuminata? Is metal considered underground music in Austria, or has it entered the mainstream?
It is very difficult to be recognised when you are a young band nowadays. You literally need to grope for all the presence you can get which is often quite tiresome and difficult financial-wise. At the moment we finance everything we do from our own pockets. As a band we actually pay equipment, transport, merchandise and new releases quite through our nose. Another challenge is, of course, the search for gigs which often results in "You can play concerts when you've got a name but you can't get a name without playing concerts". Another challenge for new bands is the establishing of a network. We found that especially for a new band it is vitally important to have as many connections as possible. It might not sound romantic but often it matters who you know rather than who you are. However, we think the most important challenge is not to be caught up in all those "problems" and not to forget the music over them. We always wanted our music to determine who we are as a band and we will stick to that. Although metal is a quite established scene, not only in Austria, we think that the flair of underground is in a way essential to metal. It will always be something different or more extreme no matter how many people like it. As for ourselves, we think that in this respect we are pretty much underground of the underground. There are not many Austrian bands that are in a similar vein, though we have many, many young metal bands. Oh, well at least that way no one can accuse us of running with the pack .
If you could go back in time, what would you change and what would you leave the same?
We wouldn't change anything. We think that every phase we went through with this band was a phase of development towards our current level.
What can we expect from Illuminata in 2010?
One thing we can confirm is that we've just been invited to perform at the Newcomer Stage of this year's Metalcamp Festival. So you can definitely expect an overwhelming show there. In general we will be playing more gigs this year than ever before, just check our websites for dates. Furthermore, we are looking forward to release our second long-player "A World So Cold" (that's actually the first time we reveal the title to anyone) this year which is doubtlessly going to be the biggest thing we've ever done in terms of both sound and writing. Currently we are working on the last details within the songs and we will kick off the recording as soon as possible. Again do check our blogs and websites for updates.
Thank you both for taking the time to chat with us today. Do you have any parting words for your fans at Femme Metal?
Stay Metal!!!
Links
Label : Auerbach Tonträger/Prophecy Productions
Review by Luisa Mercier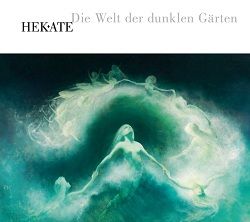 Hekate is a German ensemble which delivers us a quite eerie Folk, Neoclassical sound mixing it with lyrics that draw from history, myths and legends. Some of them are inspired by nineteenth century (Romanticism and so on), others by the events that took place in the Middle Ages. The present album is inspired mostly by Romantic poetry as the reference in the title "Byronic Hero" might suggest and it is sung in three languages: English, German and French, even though the first two have a main role. The music can only be defined as sweeping, dreamy, thin and the effect is obtained through the use of several instruments: gongs, kettledrums, drums, percussive devices, hurdy-gurdy, guitars, glockenspiel together with keyboards. The vocals, courtesy of Axel and Susanne, are sometimes recited ("Byronic Hero", "Jardin d'Anais") and sometimes sung. This, combined with very effective duets ("In My Garden"), gives a further contribution to the journey that their music can create. They work really well together. Susanne's vocals are delicate, sweet, Axel ones are slightly harsher and sometimes gloomier and create an hypnotizing effect. "Sanctus" is a beautiful hymn and shows the mystical side of the band. The Latin and the part spoken in Italian give to the whole composition a solemn atmosphere. Really epic. Another epic moment is "Per Aspera Ad Astra", a beautiful symphonic instrumental which really sums up the idea of "Sturm und Drag", the storm and the torment is really well portrayed in the composition. The more modern sounding is perhaps "Die blaue Blume" with an ethereal, electronic background pointed by keyboards while Susanne sings in German. It is quite different from the rest of the album and it is one of the highlight of the record, in my opinion."Die Welt der dunklen Garten" is a really varied (and very well produced) album that cannot be fully grasped with only one listen; it is multifaceted since it contains folk, atmospheric, sometimes a more modern sound. Let it accompany you in your most relaxing moments after a tiresome day.
Rating – 75/100
Tracklist
Byronic Hero

Jardin d' Anaïs

In my Garden

Seelenreise

Sanctus

Die dunkle Wolke

Per aspera ad astra

Idilia Dubb

Oh du Welt der dunklen Gärten

Opportunity of Time

The Present Day

Die blaue Blume

House of God
Line Up
Susanne Grosche – Vocals
Axel Menz – Vocals & Percussions
Achim Weiler – Keyboards
Jörg Schickerath – Percussions

Dirk Diederich – Drums

Jörg Schickerath – Percussions
Links
MySpace * ReverbNation * Facebook * Twitter * Site
6 color styles available:

Style switcher only on this demo version. Theme styles can be changed from Options page.