Browsing articles tagged with " lita"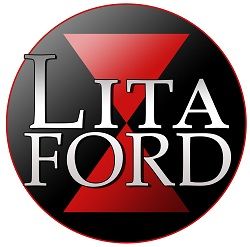 Interview by Tony Cannella
The Queen of Metal is back (again)! After her breakout LP "Living Like a Runaway", Lita comes back with a kick-ass live album called "The Bitch Is Back… Live" so we have took the occasion to get more updates about this fantastic live CD and her next projects! 
Hey Lita. I was just listening to the new live album, "The Bitch is Back… Live" and I think it's really awesome. Are you pleased with the way the live experience came through on the record?
Yeah, I am. You know, live albums are tricky. You can feel everything that goes on and hear everything that goes on, you really can't cover shit up on a live album, so it better damn well be real. This album has a lot of energy, it has true energy. We are truly happy to be playing and truly happy to be on that stage rocking and it shows. It's kind of a funny album; too, it has a little twist of humor to it. We're really happy with it.
Yeah, it definitely sounds like there is a lot of enjoyment. You left in a lot of the between song stage banter which is pretty cool. It does come across as an authentic live album.
Continue reading »
Label: SPV/Steamhammer
Review by Tony Cannella
When rock legend Lita Ford released her album "Living Like a Runaway" on an unsuspecting public, there was really no reason to expect greatness. I mean, she had been out of the limelight for many years and her previous album "Wicked Wonderland" did nothing to elicit any kind of excitement in the metal buying public at large. Then came "Living Like a Runaway" and not only was it the perfect "true" comeback album, but I would put it right up there with all of Lita's classics. So what's the next step? For Lita, it's releasing an equally exciting live album that captures the excitement and energy surrounding Lita's return to form on the "LLAR" tour. "The Bitch is Back… Live" is a continuation of "Living Like a Runaway" with Lita and her killer band in all their live glory. Continue reading »
Label : Funklord Dynasty Records/Rambo Music
Review by Tony Cannella
There is a definite charm and like-ability factor when it comes to the debut album, "Mountain" from the Swedish melodic rock band Nubian Rose. The band is fronted by vocalist Sofia Lilja and has an affinity for the 80s. "Mountain" does recall the late 80s – and I don't think that's a bad thing at all, in fact, it's quite refreshing. The opening duo of "Ever See Your Face" and "Mountain" gets us started. "Mountain" in particular, is one of the heavier songs and opens with a raw, monster guitar riff. Lead vocalist Sofia Lilja has a voice that is kind of reminiscent of Ann Wilson from Heart at times. "How Am I" is a heartfelt piano driven power ballad – Sofia really sings her heart out on this one. "Living for Tomorrow" is another guitar oriented number and features a guest solo courtesy of ex-Europe guitarist Kee Marcello. "Get Ready" has a 80s Heart vibe to it and is one of the highlights. Nubian Rose covers the Lita Ford classic "Close My Eyes Forever" which was quite a surprise. Of course Lita did it as a duet with Ozzy Osbourne and here Sofia performs it as a duet with Swedish vocalist Mats Leven (ex-Yngwie Malmsteen). Nubian Rose has written some cool songs with an up-beat, infectious, ready-for-radio style. The 80s influence is there, there's no denying it, but on "Mountain" Nubian Rose is able to fuse the best of the 80s with modern day AOR melodic hard rock influences.
Rating – 71/100
Tracklist
Ever See Your Face

Mountain

Living for Tomorrow

How Am I

Get Ready

Your Love

Once Bitten

Reckless

Close My Eyes Forever (feat. Mats Leven)

Sisters
Line Up
Sofia Lilja Åkerlund – Vocals

Christer Åkerlund – Guitar

Thomas Lindgren – Guitar

Frederick Åkerlund – Keyboards

Henric Uhrbom – Bass

David Algesten – Drums
Links
Label : SPV/Steamhammer
Review by Tony Cannella
In 2009 after many, many years of musical inactivity, hard rock legend Lita Ford returned with "Wicked Wonderland" which was met by… derision, confusion and just plain apathy. It certainly didn't seem or feel like a Lita record which her die-hard fan base that had waited years for new music was only too eager to point out. Now, in 2012 Lita has released what many consider to be her real comeback album, "Living Like a Runaway" the cleverly titled album is a nod to her musical past with the seminal all girl group The Runaways as well as where she is headed in the future. I have to admit. When it comes to Lita I thought her first two solo albums "Out for Blood" and "Dancin' on the Edge" were her best (or at least my favorites). Even though I was not a huge fan of what came after I thought she still did some really cool songs ("Falling in and Out of Love" and "Hungry" are two of my favorites). On "Living Like a Runaway" Lita mixes the best of both worlds. She has definitely toughened up her sound compared to her last few – and the guitar sound is stellar and in-your-face, which should be no surprise considering the album was produced by Gary Hoey who is a guitar-god in his own right – he also contributes his guitar talents to the album. This is Lita doing what she does best; she still has that unique, like-able voice. Lyrically Lita has bared her soul like never before. There really is no wasted time on "Living Like a Runaway", as the heavy riffs of the opener "Branded" gets things kick started. "Hate" opens with a very dark bass line and the subject matter is heavy as well (this is as far as you can get from "Kiss Me Deadly"). The 3rd track "The Mask" is especially venomous and just a powerful song. My favorite track is the moody; emotionally heart wrenching "Asylum". "Luv 2 Hate U" starts with an acoustic intro before developing into a catchy melodic rock song. The album is completed by the Nikki Sixx (of Motley Crue fame, of course) penned "A Song to Slit Your Wrists By", which has kind of a hard rock industrial feel to it. "…Runaway" is available in a number of different limited edition formats featuring bonus tracks and different packaging, etc. Lita Ford is a survivor and the lyrics convey that perfectly, still there are moments of reflection with the lyrics that are powerful and heavy like on the ballad "Mother". "The Devil in My Head" has a great, melodic chorus that is instantly memorable. To be honest, I was really surprised at how much I liked "Living Like a Runaway". This is probably the best Lita album since "Dancin' on the Edge" – but I am sure that will be up for debate. And as for "Wicked Wonderland"? Let's just pretend that it never existed. "Living Like a Runaway" is the comeback that the fans and Lita deserve.
Rating – 95/100
Tracklist
Branded

Hate

The Mask

Living Like A Runaway

Relentless

Mother

Devil In My Head

Asylum

Luv 2 Hate U

A Song to Slit Your Wrists By
Line Up
Lita Ford – Vocals, Guitar

Gary Hoey – Guitar, Bass, Backing Vocals

Matt Scurfield – Drums
Links
MySpace * Facebook * Twitter * Site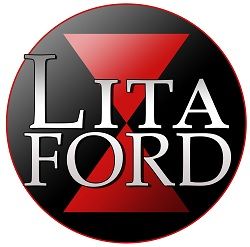 Interview by Tony Cannella
Lita Ford has built up an impressive body of work throughout her career which began almost 40 years ago with the seminal all female band The Runaways. With her latest album "Living Like a Runaway" she just may have recorded the finest work of her career. If it is not her best, it is certainly her most personal and aggressive. We recently caught up with Lita prior to her sound check on the Def Leppard/Poison tour – which she is opening. Here is what she had to say…
The new album, "Living Like a Runaway" is amazing. It's like a classic Lita album. How would you describe it to anyone who hasn't heard it yet?
You're definitely right, it is a classic Lita album, thank god for that. It is aggressive, it is emotional. It has some great guitar riffs on it; I love the dueling guitars, the harmony guitar parts. The lyrics are insane, they're so good, I don't want to blow smoke up my own ass but it is a killer album, probably the best one I've done yet.
I agree. I think this one of the best albums of the year so far and I think these are some of the best lyrics you've ever written.
Awesome. Awesome. Thank you. Yes, I really think so too. You know we really had God watching over us. I'm not religious but we really did have god watching over us on this record. Everything came together in the most mysterious way. It was almost like it was handed to us – the songs, the lyrics, the title, the guitar riffs, the arrangements – everything came together in such an incredible way. We really focused very hard on this record – when I say we, I mean me and Gary Hoey – we really focused on this record and we never lost focus until after the album artwork was done, we kept focus right through until the artwork was finished. We wanted to tie the artwork into the album and the emotion behind the album. I didn't wanted to put some polished, sexy, beautiful album cover on this record because the album tells a story of a journey, a journey through life and we wanted to give that impression with the railroad tracks. The people who decide to download the album, it's kind of a drag because the packaging is amazing, it has all the lyrics in it, it has some beautiful photographs, even my own handwriting where I actually wrote the lyrics and then scribbled them out. We took the lyrics from the recording sessions and we used them in the album artwork – it's pretty cool – it really is my handwriting those are the actual lyrics from when we were writing the album.
How did you choose Gary Hoey as producer and what did you like about working with him?
Well, the one thing I liked about Gary is he's a guitar player and when he first called me and offered me his studio, the fact that he is a guitar player came to mind. I knew he would be able to relate to me on that level, whereas a lot of the other record producers I've used in the past aren't guitar players. They might be able to strum a few chords, but that's the extent of it, I mean Gary Hoey's a monster on guitar and I thought "Wow, how cool would that be ?". He also has an incredible voice so he can help with background vocals; he sang lead on "Luv 2 Hate U", the male voice is Gary (on that song). I just love his voice. He's just incredible behind the equipment – pro tools. It's his studio, he knows how to run it, and he put his all into this record, this is his record, it's his baby. I just respect him so much as a producer, a guitar player and as an artist. We're approximately the same age and we've both been through a lot in our lives and I think we were able to relate to each other's feelings and we were able to take those feelings and incorporate them into this record.
Getting back to the lyrics. They are more personal than you've done in the past, was it difficult to open up as much as you did or was it cathartic?
It was absolutely therapeutic for me to be able to just sing my heart out, literally. I think it is also something lyrically that can be applied to anybody; I'm sure a lot of people have gone through hell in their lives, whether it's coming home from work, having a bad day and hating your boss or something so simple as homework – or your teachers at school. I had a chat with a girl on Facebook – maybe 14 or 15 years old – and she told me she was in school and she was listening to my CD and the teachers had told her to turn off that devil music – and she said "bite me". So they took her to the principal's office and they expelled her from school, so I'm thinking somebody like her, she can relate to "Living Like a Runaway" on her level as a teenage girl going through school, there's stuff in there for everybody on this record lyrically.
Where did the title "Living Like a Runaway" come from and why did you choose that as a title?
That came from my songwriting partner Michael Dan Ehmig – he's a lyricist – lyrics are his specialty. The hardest part of writing a song – I think – is the lyrics, anybody can put together a guitar riff, but it's really the lyrics that make it come to life and the melody and the hook, the phrasing. He came up with "Lita you're really living like a runaway" because I just ran away from home, I just filed for divorce – In order for me to escape my current relationship I had to run away from home. He said to me "you're living like a runaway" and I thought, 'oh my god, what a great song title', so we stuck with it and used it – it definitely works. So when I wrote this song I went through the decades of my life, starting with The Runaways, until today, you know, fans like you, people that make my dreams come true. It's kind of cool.
Are you happy with the critical response you've received for "Living Like a Runaway"?
Oh yeah, it's been amazing. It's been really wonderful. The press in Europe rates you on a scale, like some magazines are 1-10, some from 1-100, they vary. Say if its 1-10, my rating has been like 9 – one point away from 100%, which to me is fucking awesome.
You are currently on tour with Def Leppard and Poison. How's that been going?
It's eventful (laughs). Definitely eventful. Def Leppard has a very, very huge stage set and in front of them is Poison's stage set and in front of Poison is us, so Def Leppard pretty much takes up the bulk of the stage and doesn't leave us a whole lot of room. These venues that we're playing, they're amphitheaters and sports arenas, so there is a time curfew on them, so you have to be on stage at a certain minute and you have to be off stage by a certain minute, if you don't, it bleeds into – it's like the domino effect – it can roll down into Poison's set, which rolls down into Def Leppard's set and if Def Leppard comes off stage any later than 11:00 they start getting fined $1,000 dollars a minute, so if they go five minutes over their time that's five grand that gets taken out of their paycheck. We actually go on early so we can get more time to play so it doesn't interfere with Def Leppard's set, I would hate for that to happen because of me, so we go on early. It's really eventful. It's a challenge, you try to give it all you got, you kick ass with the bare essentials and we do.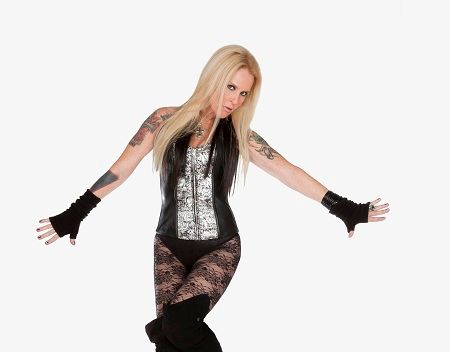 How have the fans been responding to the band on this tour?
Fucking awesome. Really fucking awesome. They're so happy to have their Lita back and it shows. The set starts off with people scrambling like crazy to get to their seats and by the end of the show we've got everybody standing up with their hands in the air. It's really been great. I'll come off stage and run into one of the Poison guys and I'll say, "well they're warmed up, they're ready for you" (laughs). It's been great.
Who is in your touring band?
I've got Mitch Perry on guitar. Mitch has played with Edgar Winter, Asia, he's played with Cher, Heaven and he's played with everybody. I've got Scott Coogan on drums. Scott Coogan has played in Ace Frehley's band, He was in The Brides of Destruction with Nikki Sixx and he was in Lynch Mob. I've got Marty O'Brian on Bass. Marty has done three Ozzfests. You've got to find somebody who has been onstage in these arenas, because these arena shows are a lot different than club dates; they're a whole different animal. Marty is just a monster on bass, which is what I wanted. I didn't want some foofy little bass player, I really wanted a heavy hitter on bass and Marty is. I've got a great band. We left the keyboard player at home on this tour; we wanted to limit the keyboards. Mitch actually plays "Kiss Me Deadly" on guitar, because it has a keyboard intro and there is a little bit of keyboards on "Close My Forever" on the album, but Mitch doubles me on guitar, so it works great.
What are your plans following this tour?
We're going to do some club dates. We are going to record a live album during those club dates. We are going to do the Monsters of Rock cruise in March. We've got some dates coming up here and there, and we're just waiting for after the holidays and hopefully we'll hit Europe.
I'm sure the fans in Europe will be happy to hear that.
I get asked on a daily basis. I think we'll be going to Europe. We do have a couple of shows booked over there already but I think we'll probably end up doing a full blown tour over there.
Are you already working on new music or is it too early to think about?
I actually have been. Since "Living Like a Runaway" took me so long to write, it took me a year to write "Living Like a Runaway". I remember when my flight landed at Gary's, I landed with the first snow fall of the year, it actually started snowing when the plane was coming down and when I finished the album it was the last snow fall of the following year. It took me almost one year to the day – maybe a little longer, so I'm planning on this next album probably taking me a year. I've started it already; I actually started a song with Phil Collen from Def Leppard which is pretty fuckin' rocking. I've got a few ideas; this is going to be a tough album to follow up.
I agree, this is a great album. How do you follow this one?
With great difficulty (laughs)? It got to be correct; it's got to be the right record, to follow this one up.
How does it feel to be back on stage after being away for so long?
Fucking awesome!
Thank you Lita for taking the time for this interview. To wrap things up is there anything you would like to add to this interview?
I've just got to say that it's great to be back. It's great that people are digging to the new CD so much, I'm so happy for that. I hope everyone missed me as much as I missed them.
Links
MySpace * Facebook * Twitter * Site
6 color styles available:

Style switcher only on this demo version. Theme styles can be changed from Options page.