Browsing articles tagged with " live"
Live Report and Photo by Vinnie Johnson
Edge of Paradise, heavy metal band from California stormed through Seattle WA this past Saturday, April 27th and they marked their presence. I've discovered Edge of Paradise a few months ago when they released their single, "Break Away". I was curious to find out weather they are just another female fronted act or a band to watch, and they are definitely the latter. With solid and refreshing material and phenomenal musicianship, Edge of Paradise is no band to take lightly. Continue reading »
Label: Mute Records
Review by Luisa Mercier
Last release by Carter Tutti (name that hides Chris Carter and Cosey Fanni Tutti) dates back to 2007. "Feral Vapours of the Silver Ether" was a moving record which had a true spiritual equilibrium. New "Transverse" is a real intellectual chaos, liquid, magmatic. It is really a material full of vibes because it was recorded live at the Short Circuit Festival in May 2011 where Cosey and Tutti were supported by Nik Colk Void (Factory Floor vocalist and noise maker). Even though it is a live recording, the quality of the sound is perfect, you would hardly say that it was performed in an open space apart from the audience cheering at the end of some tracks. Two out of three members in this record are female but this is not an overwhelming presence: vocals are just minimal, they are reduced to nothing, they are not a dominant component.  Continue reading »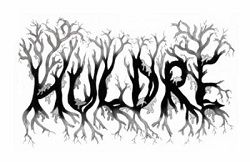 Interview by Matteo Bussotti
We're extremely proud to have here today Nanna Barslev, the singer from Huldre, a Denmark folk-metal new band. I listened to their first Album, "Intet Menneskebarn"…and I was simply stunned by the songs, the melodies, Nanna's voice and the general atmosphere it manages to create. Everyone of you should listen to it at least one time. This said…how could I not ask Nanna for an interview? I'd be crazy! And…here it is! Enjoy it!
Hi Nanna! Welcome to Femme Metal, we are very pleased to have you here with us! How does it feel, after 6 six years, to have your first full-length released?
Thanks a lot Matteo. I am happy to be invited to your awesome zine. We are very proud to present our debut album "Intet Menneskebarn". I feel things are making sense, when we finally share our songs and strange folklore universe with people worldwide and we are honored that so many like our debut album.
Your live performances are been compared to Korpiklaani's ones, for the energy of your audience. From your point of view, what do you try to convey to your audience in your exhibitions? I bet you're really happy when you see a reaction from the "other side" of the stage!
We are trying to give people a whole experience, and like the huldres from the folklore do, luring the audience into our music and world, with dance and song, making them forget everyday life.We balance between seriousness and irony. My mission is to be present and interact with the audience, bring them through many emotions, fun, sadness, tragedy, brutality, love etc. Our songs are all in different moods, so we can go from a tragic song to the next song where we invite to folk dance. And yes, that's makes me very happy, when I see the audience respond with energy to our concerts, and of course we have fun on stage as well. Continue reading »
Interview by Si Smith
After releasing two album, Touchstone is back with their third multifaceted progressive-rock album called "The City Sleeps". Femme Metal got the chance to interview Kim, the singer of the band, and it turned out to be extremely interesting as she guides us through secrets and intricacies of the band's brand-new album.
Hi Kim. Thank you for taking the time for this interview. Let's get started. First of all, how are you?
I am very well, thank you!
Your new album has been released recently. Can you tell us why you chose "The City Sleeps" as the title of your album?
"The City Sleeps" felt like a good sequel title to "Wintercoast", especially as the last words on the "Wintercoast" album were "The City Sleeps – I am Awake!" It was a good way of carrying across the stories and themes from previous albums and songs.
What is the concept behind this brand-new record?
There isn't a concept behind the album as a whole but some stories have been continued from different albums and we wanted to carry those on. When "Shadows Fall" carries on from "Shadow" from our first full-length album "Discordant Dreams" and "The City Sleeps" follows on from "Wintercoast". Otherwise, we just wanted to use more of our individual influences and see what came out of it. Continue reading »
Label : SPV/Steamhammer
Review by Tony Cannella
In 2007 the progressive/AOR rock band Touchstone, first came on the scene with this – their debut EP "Mad Hatters", which has now been re-issued by SPV. Their melodic prog style is on vast display, with one difference from their albums that followed – this is the one and only appearance of female vocalist Liz Clayden; she was replaced by Kim Seviour following the release of "Mad Hatters".
In the later years the female vocals has become more prominent with Touchstone. Rob Cottingham does the lion's share of the vocal work, with only occasional vocals from Liz – mostly in a background or support capacity, like on the 8-minute "The Mad Hatters Song". This song has a lot of nuances, twists and turns and tempo changes; it is as huge and grandiose as what was to come after. Beyond the 8-minute epic, the rest of the songs fall in the 4-6 minutes range and are all very intelligent and well crafted songs. Like on the other re-issues, "Mad Hatters" comes with two bonus tracks, live versions of "Original Sin" and "Dignity" close out this 31-minute CD. I really like Touchstone's music but I would have to say that "Mad Hatters" is my least favorite, but it is still a worthwhile release for anyone who is just discovering the band. Continue reading »
6 color styles available:

Style switcher only on this demo version. Theme styles can be changed from Options page.