Browsing articles tagged with " loeglund"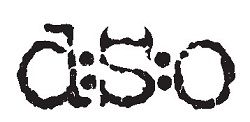 Interview by Erwin Van Dijk
An interview with Daniel Håkansson, the guitarist and male singer from Diablo Swing Orchestra. When a reviewer writes a review about a relatively unknown band he or she will try to compare the music with another band operating in more or less the same genre. You can say a lot of things about Diablo Swing Orchestra but they certainly do not sound like your average metal band. This is good because there are already enough copycats and faceless bands in this world. Diablo Swing Orchestra adds a new chapter in the long history of hard rock 'n' metal.
Before we start a question about the bio: most bands have a simple bio but Diablo Swing Orchestra has a nice fairy tale in the style of Hans Christian Andersen. Who wrote it?
I did… but I merely wrote what we found out. I really wish I could take credit by saying we made it all up. Would be a nice movie, don't you think?
Nobody can accuse Diablo Swing Orchestra of being predictable. Where do you get the inspiration for the songs and the music?
It's a bit different with this album and the last one where I wrote pretty much everything. Me and Pontus (guitar, vocals, FX) did most of the writing together on this one. But everyone was more involved in the arrangements/writing on this album. We learned a lot while recording the last album which came in handy when putting these songs on tape.
And how would you describe Diablo Swing Orchestra's music?
A god description I read somewhere was : It sounds as if Danny Elfman collaborated with System of a down and got Maria Callas behind the microphone.
Did you always wanted to become a guitarist and singer?
No not really, I wasn't that interested in music until I turned 16. But because of my upbringing and my mother was an aspiring opera singer I got it from an early age anyway. Guess it was bound to happen but I just had to figure it out myself.
How do you see yourself, as a guitar player that can sing or as a singer who also can play the guitar?
Well, I first and foremost see myself as a songwriter and the guitar is just the instrument I use. But I'm more of a guitarist than I singer. I wasn't even supposed to sing in this band at all. If just happened since some verses/choruses didn't fit Annlouice's voice on the first album. But it turned out I worked great as a contrast so we have incorporated more male (not just mine) vocals on the new album.
What kind of guitars & amplifiers do you use?
We actually use custom made guitars from Henrik Jansson in Stockholm. When it comes to amps we both have Peavy amps.
To what kind of music and bands do you listen yourself?
Oh that's a long list. To make it easier I'll just write what I listen too at the moment: Kroke – Awesome Balkan folk band.
Was Diablo Swing Orchestra your first band and/or do have other bands right now?
This is the only band I'm playing in at the moment, I have played in other bands in the past but nothing serious really.
Is it easy to combine Diablo Swing Orchestra with your personal life?
Since it's not my full time it does take up a lot of my free time but I'll keep doing it as long as it's fun. Even if no one would want to listen I'd still write songs.
What is the idea behind the name of the album?
We felt that the name sums up the feel and sound of all of the songs in a good way.
This is your second album. What have you done different compared to the debut album?
We came better prepared this time around and we had rehearsed the details in the arrangements. We had also done better pre-production recordings and prepared special klick tracks containing all the tempo shifts. Then of course we wrote better songs =)
Why did you choose the In Flames studio? (besides the fact it is located in Sweden)
He did a lot for the sound on the record. We had some ideas where we wanted to take the album and he picked up on them in a very good way and manage to turn into something even better.
Can you tell us something about the songs on the album?
If I am to say something general about all of them it would be that they are all more thought through in terms of arranging. We also had a lot of production ideas in the writing process. They may also come off as a little more weird than then songs on the debut at a first glance.
What is your favourite song on the album and why?
It kind of shifts from day to day but I'm really pleased with how "A Tap Dancer's Dilemma" turned out.
How was the album received by the press and fans?
As it is to be expected the reactions have been mixed but the majority seems to think that we have taken a step forward with this record.
The cover art by Peter Bergting: who usually does book covers and graphic novels. Why did you / the band choose him for the artwork?
He did the cover for the first album as well and he's a great artist and a friend of Andy.
What are the highlights for you with Diablo Swing Orchestra?
Two gigs I remember as being particularly awesome are the Summer Breeze 2008 and Mexico City 2009. That and of course recording and releasing our two albums.
And do you have any negative experiences in all those years with Diablo Swing Orchestra?
Nothing juicy but I guess waiting for flights, busses etc can be a drag sometimes.
What can we expect from Diablo Swing Orchestra in the future?
We're working on new songs but taking our time, since the main goal at the moment is to play live. Would also be great to put out a video for one of the songs but we'll see about the financials for that this time around.
And the last question, is there anything the reader should know that I have not asked?
No, I think you've covered most of it.
Links
MySpace * Facebook * Twitter * Site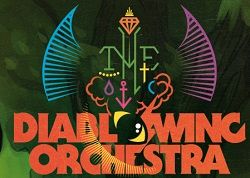 Interview by Miriam C.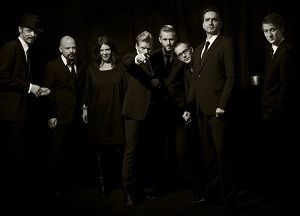 For the second time we give space to one of the most eclectic act of the last years : Diablo Swing Orchestra. This time we have had the pleasure to have a nice SkyPe chat with Daniel Håkansson for unleash more details about the third album "Pandora's Piñata".
Hi Daniel, first of all how are you?Do you mind present your band telling a little about the Diablo Swing Orchestra's history?
Our ancestors performed orchestral works in defiance of the ruling church at the time. The orchestra was forced to go into hiding, performing in secret, with the assistance of oppressed peasants during the era. After years of performing for the pleasure of these peasants, the story claims that the church put a bounty on the performers lives, and that this bounty was so high that the orchestra knew they would soon be captured, and thus chose to play a spectacular final show before becoming martyred to the church. We got letters back in 2003 and did some research to find each other and since that day we perform as Diablo Swing Orchestra.
We are here for speak and introduce "Pandora's Piñata", DSO third album. What you can tell about its genesis? When you have started composing it?
The songs on the new album I started to write for back in 2010 but we didnt start seriously to arrange the songs until 2011.
Ok.. who's like the recording process an a DSO album? I mean you have first the music and after you compose the lyrics or it viceversa?
First normally comes a rytmical idea (beat or riff) and if it's interesting enough I start to try and find a melody that fits. When that is done I normally start to find the "theme" for the song (arrangemets etc) Then me and Pontus (guitar & FX) do demos for the others to take part of to start working on their parts. too.
And when Annlouice comes in?
When the demos are send out. I normally check the key of the songs with her before we finish them so that the intervals are suitable for her voice.
So connecting to this question.. What you reply if I ask to say more about her – I mean her musical background and stuff like that? And how she got involved in this project?
She is a classically trained singer and works full time as an opera singer here in Sweden. She was introduced to the band when we started to look for a singer by the opera house's PR department. She got to hear a demo and she liked it and the rest is history =)
So she sing in the theatres as full time job?
Yes, indeed. We gain a lot for all her experience on stage even if it's a bit different.
Well, I think that something different from the usual singer helps to get more people to like your music and be noticed, I mean people get curious.
Yes, it gives the band a certain flavour also a different flavour that after can attract different people from different musical ambients
At your concerts I bet we can find a metalhead, someone who likes jazz and why not opera… but the metalhead but be really openminded.
Sure, we seem to have a mixed crowd.
And talking aboout crows and live gigs… it sound strange to me that, according to the press release that I have in my hand, it's hard playing gigs in US and Northern Europe. Why? On the contrary, for DSO music it's very easy planning tours in South America. What the differences between the 2 continents? I mean, in my point of view since you're close, should be more easy organize concerts in Europe instead in SA…
Well, we do have a much bigger following there which the promoters have picked up upon. It's starting to get better in Europe and we've signed with an italian booking agency so we will do a full blown tour in italy in the future. Also more gigs in europe will follow. They are just not finalized yet. It's probably the latin vibes in many of the songs that makes it work really well over there.
Now talking a little about the lyrics — I quote the press release about the album's theme – "The theme of "Pandora's Piñata", are the seven cardinal sins that one can imagine falling out of this like-no-other-audio-visual-piñata". Well, you can explain to us the real concept of the album because I haven't really caught the sense, maybe it's my fault but I haven't really understood it and I for this I want to give you free speech and hear directly from the mastermind the truth hahaha….
Yeah, that theme is more in the artwork than lyrics. The lyrics are of a more personal level and based on my own experiences.
Mmh.. interesting so are you gonna unveil more details about it? Because you have really anticipated my next question…
The only differnet one is "Guerilla Laments" which I wrote based upon many email and letters we get saying our music has helped them though tough times.
Nice to know it, for the artist (in these case you) should be like heaven reading those letter and emails…
Well, I'm glad that the music can help them but I'm quite horrified what people have to go though not very nice stuff and most time I don't feel qualified to answer
It's quite common that people tries/finds something to attach on because those words/melodies helps them not to give up I think that no one is qualified for the replies.
True, but I am glad that what we do can help peole. I truly am.
You know, the reality it's so brutal that sometimes we need to get away for it and sounds sweet be embraced by the music.
Yeah, it's one way to have a brief excape from everyday life.
Exactly..turning back to the artwork side.. I know that Peter Bergting for the second time is working with you for all the "Pandora's Piñata" graphics but who's Peter Bergting and can tell us more about him and his work to who don't know him yet?
He's quite well know here in Sweden and thoughout the world in come circels as a illustrator and have done some high profile jobs. He used to be Anders' teacher in university and they have kept in touch since then.
Interesting.. never imagine that, really! Congrats to him and Anders. Watching the site we get a preview of the album artwork with this 2 childrens and the snake. Can talk you more about its visual concept?
We always want to wrap up what the music is a bout in titles and art work. The music has both a playful and an aggressive/dark side to it. The name "Pandora's Piñata" kind of encapsulates it. It kind of shows how someone is tricked into let some malign out that is wrapped out in a pretty package.
Sounds like the reality to me and the everyday society.
Yeah, good point

Well, you know I haven't imagined that I was thinking something more fantastic and unrealistic the meaning of the title..
Yeah, we wanted a title that both wrapped up the album and piqued the listerer's interest.
Well I was talking about the previous album and that's it – If I recall well, your last album that you publish was on 2009 with "Sing Along for the Damned and Delirious" under Ascendance Records. Why took you so long to publish a new platter?
It seems that it takes us about 3 years to write and record an album, it was the same amount of time between the 1st and 2nd record as well (2006-2009-2012) so next time is 2015 then =)
Yes, but this sounds so funny like the three time table haha.
Yeah, I wish we were faster but it seems we dont really control it.Songs are done when they are done.
And "Pandora's Piñata" is your first album under Candlelight Records, finally I'm so happy you, you've reached the ambitious deal with a prestigious label. How was the first approch with them? I mean who contacted who, when happened the first contact?
Actually we first realeased the first record it ourselves and later it picked up by Candlelight and but this time we had the deal with Candlelight figured out form the start and they seem to do some good work with the promotion.
Let me understand before to sign properly with them you have only a distribution deal?
Well, we licened the album to the one year after we released the "Butcher's Ballroom" ourselves.
Reading the 2012 live line up I'm noticed that the only real change is the drummer: why Petter Karlsson is not coming on tour with you?
Petter decided to leave since he wanted to focus on his own music.
Still talking about line ups that are changing, can you talk more about the new members Martin Isaksson and Daniel Hedin? What are their musical background?
They are both classically trained and were brought in as session musicians for "Sing Along for the Damned and Delirious" and we got along really well and they added so much to the band so we decided they should join the band
Any plans for a DVD/live album? It should be an interesting release to buy…
We'll do it as soon as we feel we're good enough and have the money to do it properly .
Daniel, we're at the end. I really thank you for everything!! Thanks so much for the interview!!!!
Thanks for a nice one yourself.
Links
MySpace * ReverbNation * Facebook * Twitter * Site
Latest Multimedia
Label : Candlelight Records
Review by Luisa Mercier
Back in 2006, when "The Butcher's Ballroom" was released, I truly felt it was something totally new, a breath of fresh air in the female fronted scene that started to show signs of lack of inspiration. They also were really underground, it was hard to find a copy of the album, but thanks to the very effective "word of mouth" on the web, soon their fame increased. And here we are, six years later, with a world tour incoming and albums sold all over the Internet and physical shops. In the meanwhile, they released another album "Sing Along Songs for the Damned & Delirious" which showcased their classy trademark avantgarde metal mixing Russian folk, Italian opera, metal and much more. After three years, a new record deal with Candlelight, D:S:O are again on the stage with "Pandora's Piñata". I have to admit that I did not expect a great surprise since, after the first album, the avantgarde scene got filled up with bands, and a lot of ideas were alreay taken. I am happy to say that Diablo Swing Orchestra changed my mind after a few listenings. "Pandora's Piñata" is a mix of metal of various kinds and folk from all over the world blended by D:S:O unique way of doing music. The opener "Voodoo Mon Amour" is a classic DSO tune that reminds me a bit of "Ballrog Boogie". Metal meets swing, while in the following "Guerrilla Laments", Diablo Swing Orchestra have created a new genre: samba metal. The usual jazz influences are not missing. Ann-Louice really is shining through the record with her opera vocals mixed with an atmosphere that seems coming out straight of Rio de Janeiro Carnival. "Kevlar Sweethearts" is one of my personal favourite and has a beautiful soft string arrangement, while Ann-Louice uses her non-opera vocals. They are beautiful, elegant showing how she can handle different styles. The song is a bit less fast than the previous ones, more guitar driven but the hook never misses his goal. "How to Organize a Lynch Mob" is just a string instrumental break. One of the craziest tracks is "Black Box Messiah" with its crazy kids chorus that reminded me of Pin-Up Went Down. Male vocals make their appearance and I can hear some folk influences from distant China. A nice contrast between chunking guitar riffs and strings in the intro of "Exit Strategy of a Wrecking Ball", finding its way through electronics, trumpets and drums. The way male vocals have been handled in the end, recalled me some of the more symphonic Muse stuff. A musical feeling is what you get from "Aurora", a track to let Ann-Louice show all her skills. It is a completely orchestral aria that would not make a poor impression on a Broadway stage. Middle-Eastern feelings is what you get from the beginning of "Mass Rapture", and all over it is a very symphonic piece, quite different from the rest. Another gem, for sure. "Honey Trap Aftermath" is not metal, it is very jazzy, swing oriented, while "Of Kali Ma Calibre" has almost black metal blast-beats. Another highlight of the record. Closing track "Justice for Saint Mary" was a bit of a let-down since til half of the track sounds the same. It is a ballad that slowly changed and turns into a stormy metal track and in the end into a dubstep track. We are at the end of this crazy trip and all I can say is that D:S:O again delivered a very good record. They are among the strongholds of avantgarde metal.

Rating – 75/100
Tracklist
Vodoo Mon Amour

Guerrilla Laments

Kevlan Sweethearts

How to Organize a Lynch Mob

Black Box Messiah

Exit Strategy of a Wrecking Ball

Aurora

Mass Rapture

Honey Trap Aftermath

Of Kali Me Kalibre

Justice for Saint Mary
Line Up
Annlouice Loegdlund – Vocals
Daniel Håkansson – Guitars & Vocals

Pontus Mantefors - Guitars & FX

Andy Johansson – Bass

Petter Karlsson – Drums

Johannes Bergion – Cello

Martin Isaksson – Trumpet

Daniel Hedin – Trombone
Links
6 color styles available:

Style switcher only on this demo version. Theme styles can be changed from Options page.