Browsing articles tagged with " lucassen"
Label : Nuclear Blast Records
Review by Alessandra Mazzarella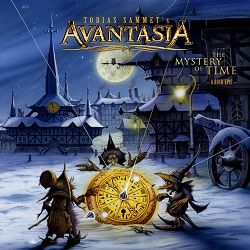 Like it or nope, Tobias Sammet was born to surprise, and he did surprise the audience once again with his Avantasia brand new album "The Mystery of Time". Thanks to an outstanding combo of brand new special guests – Eric Martin (Mr Big), Ronnie Atkins (Pretty Maids), Arjen Lucassen (Ayreon), Joey Lynn Turner (ex-Rainbow, ex-Yngwie Malmsteen, ex-Deep Purple), Biff Byford (Saxon) – and the ever-present ones – Michael Kiske (ex-Helloween, Place Vendome, Unisonic), Bob Catley (Magnum), Cloudy Yang – plus the participation of the Film Orchestra Babelsberg (which already featured Edguy in the "Hellfire Club" album), Avantasia's sound seem to have shapeshifted again without altogether abandoning his origins. In fact, in "The Mystery of Time" you can find the dark atmosphere of "The Wicked Symphony", the dynamic choirs of "Angel Of Babylon" and the multi-level vocals of "The Metal Opera Pt. 1 & 2". The absence of Jorn Lande seems to have forced Tobias Sammet to look for some new vocal mixes. Continue reading »
AYREON mastermind Arjen Lucassen (also ex-BODINE, VENGEANCE) has been confirmed as one of the guest musicians who will appear on "The Mystery Of Time", the new album from EDGUY frontman Tobias Sammet's AVANTASIA project. Also scheduled to make appearances on the CD are Michael Kiske (UNISONIC, HELLOWEEN), SAXON frontman Biff Byford, former KISS guitarist Bruce Kulick and drummer Russell Gilbrook of URIAH HEEP.
Commented Sammet: "To me, he used to be what John D. Rockerduck is to Scrooge McDuck: an adamant longtime rival; in our case, when it comes to producing rock operas. Well, if you can't beat your enemy, make him your ally! And so I opened the door and literally invited pestilence into my world, ha!
"Seriously, the truth is that the 'pestilence' I'm talking about is really one of the nicest, coolest and loveliest plagues I've ever come to know, an ambitious artist through and through and a real great guitar player. So, having just come back from a shopping tour in 2912 — where apparently he found himself a brand new pair of bad-ass pants and boots — he went into the studio to record some additional lead guitar for the forthcoming AVANTASIA album, 'The Mystery Of Time': AYREON mastermind Arjen Anthony Lucassen!"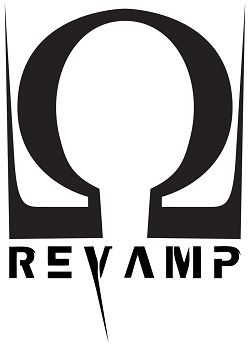 Interview by Miriam C.
Transcription by Tony Cannella
Interview Floor Jansen it's one of my countless dream that I've fullfilled, it was fantastic know that her she's back with ReVamp but at the same time it was hard to ask for me ask some questions about After Forever, I've felt, during the interview, her rage talking about Transmission Records and as a fan and chief editor I feel very sorry for this bad story. In the end she was very happy to talk with our webzine. I want say only one thing before you start to read the interview, for all you After Forever fans overthere : Floor has told us (better had begged me) not to buy the new re-release of "Prison Of Desire" because this release it's practically illegal or better not officially recognized by the band.
Your first album, with Revamp is available from the 26th of May and the first album of your come back since the After Forever split. What was the genesis of this album and what was the right moment when you realized it was the right time to begin this new adventure?
After Forever stopped a year ago now, over a year ago, in the beginning of 2009. I did need some time to sort of mourn that, I was very sad that we stopped. I didn't want to stop making metal, I did need some time to recover and to think what was next because I studied a lot of different styles, I like a lot of different styles. I had so many amazing reactions from all over the world, asking, "okay, what are you going to do now ?", that gave me a lot of strength and energy to start working on Revamp, which was April or May of last year, I am very proud that within a year I managed to get from a concept and an idea to an actual release.
I read through Twitter that you were ill?
Yes, I was. It was nothing serious actually, it was just a lump in my throat – not a very pretty story – so I wasn't really sick, there was just a little thing in my throat that disabled me to sing. I sounded horrible, I sounded as if I would never sing again. It sounded but it didn't feel bad. I really doubted if I'd be able to sing again. It took over the weekend for me to get back, I don't even have my full voice back now, I'm just trying to shut up as much as I can (laughs) and take it easy, live healthy and then I'll be fine on Friday. Yeah, it's one of those things that when you work hard, your body becomes tired, it loses its resistance, and then all of a sudden, there you are. If I was doing anything other than being a singer then I would have no problem.
Good luck for the release party with the Red Limo String Quartet.
Yeah, I'm so happy they are joining. I really wanted this evening to be special and so many people had a positive response to the shows that I did with them before even though they were After Forever songs, I'm very sure people will appreciate it.
I know that's hard to talk about and I can understand if you don't want to answer questions about After Forever anymore.
No it's okay, I mean for 13 years it was part of my life and part of the reason why Revamp can become successful is because of After Forever. I know a lot of people felt the end came very sudden. We put our explanation on line and a lot of people felt like it wasn't enough, a lot of people wanted us to do a good bye show and none of that happened. I can imagine that a lot of people are kind of in the dark, how After Forever stopped then you start with something new and it's not weird that people want to hear that part of the story.
After Forever is and will forever be one of my favorite metal groups, along with Nightwish and Within Temptation. The only thing that's missing is an After Forever live DVD. Never got a temptation to film one?
We had a many. We had a record company for our first four albums, Transmission Records.
That label, Epica had problems with them too.
Well, Epica had problems, but believe me, we had way worse because we were with this label for much longer, and we couldn't get away. We wanted to make a live DVD but the label just made it impossible and by the time we were able to when we were with Nuclear Blast, and the time we can start planning for that we stopped playing live. I understand that people want a live DVD; I would have really liked to have it as well. I was hoping we could do a farewell show or farewell tour, but you need six people to agree on that, and the rest didn't want to.
In the future, will there be any official re-releases of the early After Forever albums?
I don't know. I honestly don't know. The guy who went bankrupt is still in charge of the rights of the CDs, so it is up to him if he wants to release something again or not. That is a very frustrating thing as an artist, to see that your albums are not being made or distributed anymore, or he makes a re-release and he re-masters something or puts more crap on it then re-sells it, he puts After Forever on it but then it is something we never really wanted. I don't know how the future will look when it comes to this, because the guy who owns it, I'm sorry to say, but he's crazy. I don't know, I have to admit that it got to such a negative energy that I stopped running after it, because it is useless, there is nothing to do about it.
I have a question about the cover. Who is the creator and what does it symbolize to you?
Well, it's not a literal symbol for something. It's more that I wanted the cover to be very aggressive and dark with a feminine edge with a lot of bright colors (white and pink). I saw a picture in a magazine actually, where that was one image with more pictures morphed into one, I really liked that idea, so I asked the team who made that picture, "can you do my art work?" so yeah they created that image out of pictures of me. I never wanted to be on one my own albums, but the way it's done now, it's not like typical singer on the cover thing, and it's really integrated artwork. I'm really happy with it.
If I define your style as Gothic or Symphonic metal, is that right or is there something you would add?
We can be Gothic as far I am concerned. I never understood what Gothic or our music has to do with each other (laughs).
Can you talk a little about the lyrics behind the songs?
The lyrics all have different subjects. Some are more written by personal subjects, others are written about what is happening in the world. Three are connected to one theme though, "In Sickness Till Death Do Us Part", they are three songs that deal with the subject of a person being very sick without ever being healthy again. The only thing left for him or her is death and this process is seen through different eyes and different moments in those three songs. "I Lost Myself" for instance, the piano ballad at the very end of the album that is a more personal song.
The album has three guest stars on the album. Russell Allen of Symphony X, Bjorn Strid of Soilwork and George Oosthoek formerly of Orphanage. How was working with them?
With all three of them I didn't work personally with them. George came to the studio on a day I couldn't be there, but he did come to the same studio that I did my vocals at here in the Netherlands. He sings on the song, "Here's My Hell" which was basically done but we felt we were missing something, we missed growls. I called him because I knew him when he was in Orphanage. Russell Allen I met on the Arjen Lucassen's Star One tour in 2003 and we stayed in touch ever since. We've always had the intention to record something together and when I was writing, "Sweet Curse" it felt like the perfect time for that. Bjorn of Soilwork I never actually met before, I am a big Soilwork fan though, it was actually the record company who recommended him for that part, they contacted him and I got a message from him the very same day that he really liked the song and liked my voice and was happy to work on it. So that was very cool.
Do you have any promotional video clips planned?
No, nothing yet.
Let's talk about the present line-up. Are they only live members or in the future will they be considered the definitive ReVamp Line-up?
Yeah, the ReVamp members that I played with live today are the ReVamp members. I started with them more as a project. I got the name, I had a plan for the art work and the music and I thought, "okay, how do I get this done fast and good", so I started to work with two other songwriters that I knew, of course it is never a guarantee that it will work, but fortunately for me, it did. We also recorded the album together with a studio drummer and at the same time we started to look for band members, and the guys who are now in the band are the ones that I want to continue with. ReVamp is not a solo thing, but it is initiated by me, I am sort of the captain of the ship. We are doing this together and hopefully we will be able to write the next album together.
Talk about your plans for the future…
I have some things in the pipeline but nothing is concrete yet. The main thing we are focused on is doing a tour in Europe – hopefully Italy as well. It is definitely important that ReVamp crosses the border soon and we probably will be supporting a bigger band in Europe, and there is a lot of interest coming from South America as well. Nothing is 100% yet.
Never thought about just publish a live album with the Red Limo String Quartet?
I did, but because After Forever just stopped, it wasn't something that was on my main priority list. I was working hard to set up a new band and After Forever stopped. To release something with After Forever songs, the rest of the guys didn't really want that.
Thank you for the interview, Floor.
Thank you spreading the ReVamp word in Italy.
Links
ReVamp : MySpace * Facebook * Twitter * Site
Floor Jansen : MySpace * Facebook * Twitter * Site
Label : Napalm Records
Review by Tony Cannella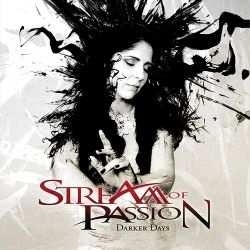 The multi-national Progressive metal band Stream of Passion first gained notoriety for featuring Arjen Anthony Lucassen in their ranks. Following his surprising departure the band has decided to soldier on. Their new album "Darker Days" is the second in the post Arjen era and fourth overall. Opening with "Lost", Stream of Passion creates an atmospheric opener, featuring vocalist Marcela Bovio's stunningly strong vocals – I mean she has long been one the best kept secrets in the Femme Metal universe and hopefully after people hear this, she will get her due. In addition to vocals she also contributes violin. The moody number "Reborn" is next is just a slickly played, classy track. The straight-forward power riffing starts off the next track "Collide", before the song turns into an ultra melodic track. "The Scarlet Mark" is next and has a cool symphonic vibe to it. Other highlights: "Spark" (a pretty ballad featuring only Marcela's vocals accompanied by piano), "Our Cause", "Darker Days", "This Moment" and "The Mirror" but trust me, there is a lot of what can be considered 'highlights' here. There is no denying that Stream of Passion is quite good at what they do and they seem to be getting better with each album. I am hesitant to proclaim "Darker Days" as their best album, but if it is not, it certainly ranks up there.
Rating – 90/100
Tracklist
Lost
Reborn
Collide
The Scarlet Mark
Spark
Our Cause
Darker Days
Broken
This Moment
Closer
The Mirror
Nadie Lo Ve
The World Is Ours
Line Up
Marcela Bovio – Vocals & Electric Violin
Eric Hazebroek – Rhythm Guitars
Stephan Schultz – Lead Guitars
Johan van Stratum – Bass
Jeffrey Revet – Keyboards
Martijn Peters – Drums
Links
Label : Napalm Records
Review by Tony Cannella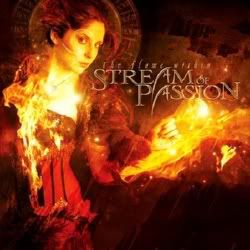 When it was announced that Arjen Lucassen was leaving Stream of Passion, many people were shocked since it was generally thought that SOP was his project. We couldn't have been more wrong. The band has returned with several new members: Stephan Schultz (Lead Guitar), Erik Hazebroek (Guitars) and Jeffrey Revet (Piano, Keyboards) join the remaining members, Johan van Stratum (bass), Davy Mickers (Drums) and Marcela Bovio (Vocals). Their new album is titled "The Flame Within" and they have defied the odds by not only coming out with a worthy successor to their debut "Embrace the Storm" but you could argue that "The Flame Within" is every bit as good, if not better. The opening track "The Art of Loss" begins with a nice piano intro before giving way to some truly bombastic guitars and the track really heats up when vocalist Marcela Bovio joins in. A good opening tune that really reminds the listener why their debut was such an enjoyable listen. "In the End" picks right up where the first song left off. This song is quite dramatic and has a great melody. Once again the vocals provided by Marcela Bovio are quite impressive. This is another solid track that would make a great single, should the band decide to put one out. The third track "Now or Never" contains some more bombast and it is more of an up-tempo song than the previous ones and it is among the very best that this CD has to offer. "When You Hurt Me the Most" is quite a haunting ballad that packs plenty of power and a passionate vocal delivery from Marcela. "Run Away" begins with some truly pretty piano and it pretty much stays that way throughout the song, before getting heavier near the end. This song was a huge highlight for me. "Games We Play" really brings back the heaviness with a great guitar riff. Other highlights include: "This Endless Night", "Burn My Pain", "A Part of You", "Let Me In" and "Street Spirit". "The Flame Within" features 14-songs and 59-minutes worth of classy metal. The band has indeed soldiered on following the key departures that I mentioned earlier in this review and I for one am glad that they have. This quote appears on the sticker on the front cover of the CD and it is from the man himself, Arjen Lucassen: "After hearing the excellent "The Flame Within", It's clear that I'm not needed at all!". That is the best endorsement I can think of.
Rating – 90/100
6 color styles available:

Style switcher only on this demo version. Theme styles can be changed from Options page.