Browsing articles tagged with " lucassen"
Interview by Michelle Henriquez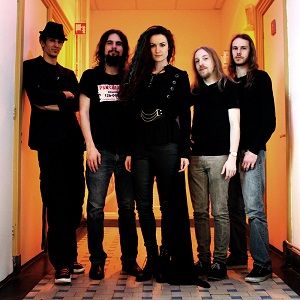 There are many hidden treasures in the Netherlands and ReSolve is definitely one of them. The progressive metal band originated in The Hague has been on the hunt for a new singer for a long while now and finally stumbled upon a very special lady with an extraordinary voice; her name is Radina Dimcheva. Her deep, sullen and powerful voice captivated both the members of ReSolve and the recruiters for Epic Rock Choir. There is no doubt that Arjen A. Lucassen always finds a place for unique talent that is out of this world.
Shortly after the Bulgarian singer Radina entered the project for The Theatre Equation, she joined ReSolve. At the moment ReSolve is in the recording process of a debut album and on the 20th of February 2015 Femme Metal Webzine took the opportunity to interview both Radina Dimcheva and founding member Lennert Kemper.
Continue reading »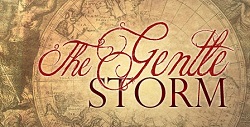 Interview by Miriam C
Transcription by Ary R
I still don't realize that, back almost 2 months ago, I've interviewed a legend. Yes, a REAL metal legend. And while writing this intro, I still don't believe that I was in front of this Dutch artist called Anneke van Giersbergen for almost 30 minutes, chatting about her latest project called The Gentle Storm (and not only that).  I'm still mesmerized at the thought that, yes, Anneke, FREAKIN', van Giersbergen sat in front of me and replied to my questions with the elegance and sweetness who distinguish her from the maelstrom of the artists out there.
Hi Anneke, welcome to Femme Metal Webzine. I'm very honored to be here talking to you. First of all, how are you doing? How is this European tour treating you? How has been the show in Milan yesterday?
Absolutely great! It's always so nice to play in Italy because people in Italy are very warm-hearted, you know this and this makes us feel very welcome. There was a lot of people, it was just so loud, people were singing along with the songs. I loved it! Continue reading »
Label: Inside Out Music
Review by Tony Cannella
Arjen Anthony Lucassen is never one to stay silent for long. The guy has so much music in him that he has carved out an iconic career for himself. From Ayreon to Star One, Stream of Passion and beyond. Each project is different from the last and he has never repeated himself. His latest musical endeavor finds him paired up with vocalist Anneke van Giersbergen for a band called The Gentle Storm. Their debut is titled "The Diary" and is another masterpiece from this talented Dutch multi-instrumentalist.
"The Diary" comes as a two disc set featuring two different versions the album. The first disc is a more laid-back (or Gentle) version the album whilst the second disc is the Storm version which features heavier more up-tempo renditions of the songs. Continue reading »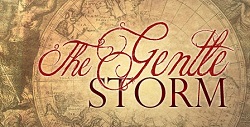 Report by Miriam C.
Thanks to his numerous music projects, Arjen Lucassen is still nowadays considered as one of the main International artists devoted to the progressive metal genre. The most important one is surely the one concerning Ayreon, but at the same time he is one of the most shyest musicians in performing live on stage. The important announcement he made quite a long time ago concerning his music project, The Gentle Storm, in which he also announced the patecipation of the beautiful Anneke Van Giersbergen has aroused people's curiosity, but at the same time this magnificent artist has confirmed that he also wanted to take part in this new experience that has given him a new chance to get on tour again. Of course Italy has accommodated this amazing duo for three special gigs in Rome, Milan and Bologna and tonight we had the chance to attend the latest Italian date at the Locomotiv Club, that is a still unknown venue in the Northern part of the country but that lately is offering such an important musical bill. Continue reading »
Label : Nuclear Blast Records
Review by Alessandra Mazzarella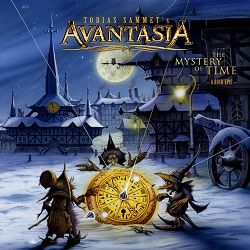 Like it or nope, Tobias Sammet was born to surprise, and he did surprise the audience once again with his Avantasia brand new album "The Mystery of Time". Thanks to an outstanding combo of brand new special guests – Eric Martin (Mr Big), Ronnie Atkins (Pretty Maids), Arjen Lucassen (Ayreon), Joey Lynn Turner (ex-Rainbow, ex-Yngwie Malmsteen, ex-Deep Purple), Biff Byford (Saxon) – and the ever-present ones – Michael Kiske (ex-Helloween, Place Vendome, Unisonic), Bob Catley (Magnum), Cloudy Yang – plus the participation of the Film Orchestra Babelsberg (which already featured Edguy in the "Hellfire Club" album), Avantasia's sound seem to have shapeshifted again without altogether abandoning his origins. In fact, in "The Mystery of Time" you can find the dark atmosphere of "The Wicked Symphony", the dynamic choirs of "Angel Of Babylon" and the multi-level vocals of "The Metal Opera Pt. 1 & 2". The absence of Jorn Lande seems to have forced Tobias Sammet to look for some new vocal mixes. Continue reading »
6 color styles available:

Style switcher only on this demo version. Theme styles can be changed from Options page.