Browsing articles tagged with " luisa"
Label : Ad Noiseam
Review by Luisa Mercier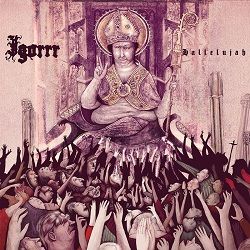 I stumbled over French Igorrr (aka Gautier Serre) by mere chance on the Facebook page of another musician and after thirty seconds of listening to the linked track, I was like: What the f***k is this? He is completely crazy, dear readers and categorizing his music is impossible. He mixes every musical genre known on this earth of ours even though the more apparent influences come from Baroque music, Black Metal and electronica (schizofrenic breakcore mainly). You may think that those are very distant genres, but this is not true if you listen to Igorrr. You'll be listening to dramatic opera vocals one moment and growls and powerful guitars the one right after as in "Damaged Wig" for example (the final part is totally unbelievable).  Continue reading »
Label: Mute Records
Review by Luisa Mercier
Last release by Carter Tutti (name that hides Chris Carter and Cosey Fanni Tutti) dates back to 2007. "Feral Vapours of the Silver Ether" was a moving record which had a true spiritual equilibrium. New "Transverse" is a real intellectual chaos, liquid, magmatic. It is really a material full of vibes because it was recorded live at the Short Circuit Festival in May 2011 where Cosey and Tutti were supported by Nik Colk Void (Factory Floor vocalist and noise maker). Even though it is a live recording, the quality of the sound is perfect, you would hardly say that it was performed in an open space apart from the audience cheering at the end of some tracks. Two out of three members in this record are female but this is not an overwhelming presence: vocals are just minimal, they are reduced to nothing, they are not a dominant component.  Continue reading »
Label : Cyclone Empire Records
Review by Luisa Mercier
Black Sun Aeon is the solo project of Tuomas Saukkonen, who is already involved in many other bands (Before The Dawn, Dawn of Solace, RoutaSielu). He used to keep this project to explore other sides of his music mixing gothic, death, doom never losing sight of melody. While the previous work "Routa" was mainly focused on instrumental music, "Blacklight Deliverance" has two guests singers that alternate in the seven tracks: Mikko Heikkilä and Janica Lönn (female singer from Lunar Path). The opener "Brothers" has powerful yet melodic riffing as only Finnish can craft, while Tuomas growls and Janica creates magical landscapes with her vocalising. Towards the end an acoustic interlude makes everything softer and sweeter. There is a real winter mood throughout the song that goes on with the following "Solitude". Continue reading »
Label : Trisol Music Group GmbH
Review by Luisa Mercier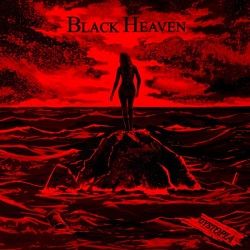 Black Heaven is the side project of mastermind Martin Schindler, which tried to complete the gothic rock played with Mantus through this electronic project. After the release of their last record in 2009, Black Heaven completed their fifth album and in no way they have lost the dark mood of the founder main band. "Das Tor Zu Welt", the opener, is an up-tempo song full of keyboards and completely sung by Martin while the following "Lächelnd geht die Welt zugrunde" is haunting and the vocals are delivered by Thalia. More slow-paced, it will find its place in the gothic clubs all over Europe.
"Die Zeit Die Bleibt" is more gothic, decadent and romantic with strings and its piano break that seems coming out of a movie soundtrack. Going back to danceable rhytm, "Mensch" is maybe the fastest song on the album and once again the keyboards have a main role. Continue reading »
Label : IAMSOUND/Atlantic Records
Review by Luisa Mercier
Charli XCX (aka Charlotte Aitchison) is another rising indie pop artist coming from the UK, a country that has given us a long strip of stars, first of them coming to my mind is Marina & The Diamonds that Charli is supporting on tour. The album is a powerful mix of modern sounds, '80s synths, industrial, darkwave that clearly reminded me of The Birthday Massacre. Listen to the keyboards in the opener (and single) "Nuclear Seasons" to see what I mean. "You (Ha Ha Ha)" is another single that was launched some time ago and sounds like something you might hear on a mainstream radio, but at the same time it is totally unfit for people who like normal chart-hitting pop. "Take My Hand" is my personal favourite thanks to the epic synth in the background, so the danceable feeling is matched to a more symphonic sound. Continue reading »
6 color styles available:

Style switcher only on this demo version. Theme styles can be changed from Options page.