Browsing articles tagged with " Luyten"
Label: ProgRock Records
Review by Tony Cannella
On their fourth album, "Some Kind of Poetic Destruction" the Portuguese/Swedish progressive rock duo Factory of Dreams returns with their biggest, most ambitious and grandiose release yet. With their previous albums, Factory of Dreams set a definite standard of being one of the best progressive rock/metal bands on the scene, now with their latest (70-minute) opus the band has raised the bar even higher.
For "Some Kind of Poetic Destruction", Hugo and Jessica have crafted a well written concept revolving around a girl named Kyra, who holds the key to the fate of mankind. This complex tale is the focal point of "Some Kind of Poetic Destruction" and for the album; Factory of Dreams has utilized some very talented musicians. Among the guests joining Hugo Flores and Jessica Lehto are: vocalists Magali Luyten (Beautiful Sin, Ayreon, Epysode) and Raquel Schuler from Hydria. Continue reading »

Interview by Ed MacLaren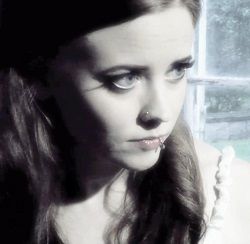 Portugal's Factory of Dreams is not a band to rest on its laurels. After releasing three consecutive prog-metal classics, producer/multi-instrumentalist Hugo Flores and vocalist Jessica Lehto may have surpassed them all with the sublime and sonic grandeur of "Some Kind of Poetic Destruction". An epic concept album of the highest caliber, "Some Kind of Poetic Destruction" weaves effortlessly between soaring melodies and savage riffs, tearing at the fabric of its musical universe with searing solos and breathtaking vocals. Hugo and Jessica took some time to talk to Femme Metal Webzine about the remarkable concept and development of "Some Kind of Poetic Destruction", how to out-epic an epic album and the strange and fascinating impact of lip piercings.
With the success of "Melotronical", expectations surrounding "Some Kind of Poetic Destruction" were understandably high but the new album has delivered another essential sonic experience and then some. Epic is becoming almost an understatement.
Jessica: I'm thrilled that you think so! Hugo has written such excellent music for this album. Of course that goes for all albums, but this is my favourite release so far. Every single track on "Some Kind of Poetic Destruction" has that special something, a nice atmosphere, lovely instrumentation and an interesting story to tell. Continue reading »
Label : AFM Records
Review by Tony Cannella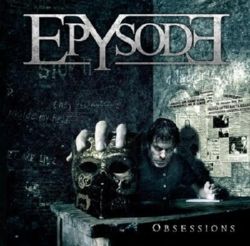 Fans of Progressive Power Metal rejoice! The new project from Virus IV guitarist Samuel Arkan is here and he is joined by an outstanding array of talented musicians for the debut of Epysode titled "Obsessions". For 14-songs, totaling about an hour's worth of music, the listener is drawn into a conceptual story (which sounds like it would make a killer movie) with each singer playing a role as the story unfolds throughout the album. After the opening intro of "File 4180-1″ the next track "Silences of Dawn (Poetry)" is a beautiful minute-and-a-half piano peace featuring the vocals of Valentine and Dial frontwoman Liselotte Hegt as this segues into the majestic "First Blood". This is a multi-faceted dramatic track featuring some cool interplay between all of the vocalists on the album, Kelly Sundown Carpenter (Beyond Twilight), Oddleif Stensland (Communic), Magali Luyten (Virus IV), Hegt and Rick Altzi (At Vance, Thunderstone) all turn in epic performances. From there the album moves forward with a lot of momentum on the equally awesome "Obsessions" featuring some more great vocal work performed by Carpenter and Luyten. "Invisible Nations" is next and features a melodic up-tempo atmosphere with Carpenter and Altzi once again taking the lead role in the vocal department. I must say, the chemistry between the two is breathtaking. This song also includes a pretty cool prog rock style keyboard section in the middle. The next track "Gemini Syndrome" – with Liselotte Hegt and Kelly Sundown taking the lead – is a beautiful piano dominated ballad that allows the listener to catch their breath before the crushing riff of "Fallen's Portrait" should get those heads banging once again. Other highlights: "Season of Redemption", "The Other Side", "One Chance" , "Divine Whispers" but I could on. There is no doubt that Samuel Arkan from Virus IV is the creative force behind this project; he wrote the music, lyrics, story and produced, but he has also surrounded himself with some top-notch talent who also put their unique stamps on "Obsessions". Doing a concept album on this grand a scale can be quite risky and the possibility exists that it could be viewed as hokey or cheesy, but thankfully Samuel Arkan and the rest of the stellar cast put a lot of care, effort and thought into Epysode. For a concept album this ambitious, "Obsessions" never comes off as overblown or overdone, it strikes the right balance between music and drama which is one of the best things about it.
Rating – 90/100
Tracklist
File 4180-1
Silences of Dawn (Poetry)
First Blood
Obsessions
Invisible Nations
Gemini Syndrome
Fallen's Portrait
Season of Redemption
The Other SideShadow LordOne Chance
Divine WhispersMarch of the Ghosts
Last Sunset
Line Up
The Cast
Kelly Sundown Carpenter – Kallon (The Profiler)
Magali Luyten – Esh (The Soul)
Oddleif Stensland – Yae (The Fallen / Killer)
Liselotte Lilo Hegt – Valma (The Medium)
Rick Altzi – Maymos (The Ghost)
Michael – Shawn (The Child)
The Musicians
Samuel Arkan – All guitars on the album (electric and acoustic)
Christophe Godin – Guitar solos
Kristoffer Gildenlöw – Bass
Léo Margarit – Drums
Julien Spreutels – Keyboards and piano
Links
MySpace * ReverbNation * Facebook * Twitter * Site
Interview by Connie Bach
Virus IV is pure, solid, razor-sharp metal. No axes, just swords for this band; and it is an excellent sound. "Frightening Lanes" from the album "Dark Sun" is featured on the upcoming compilation, "Beauty and Brutality".
Hi, Magali. We appreciate the contribution Virus IV had made to the compilation.
It's our pleasure, thanks to Femme Metal for asking us to be part it !
Can you tell me a little about your history, with Beautiful Sin and other musical projects?
I got my first band when I was about 15 years old playing keyboards. One of my biggest musical meetings has been Samuel Arkan because he's the one who encouraged me to start singing! We've had lots of different projects together in the past and still are a powerteam with our band Virus IV or more recently on our work for his concept album Samuel Arkan's Origins
(www.origins-nation.com). Beside of this, Ayreon or Beautiful Sin have been both wonderful experience too, just to name a few. I'm very honnored that I could work with such talents as Arjen Lucassen or Uli Kusch.
How did you become a vocal coach? What kind of instruction do you ofer and what kind of students come to you?
I started to give voice lessons about 8 years ago, actually because people asked me to… I enjoyed to help them improve and quickly felt the need to study vocal theory myself to keep on becoming a good teacher.With time and experience I've specialized in strengthening the voice, working on power and vocal timbre. Most of my students are into rock or metal music and very often have their own band which makes it even more interesting. I mostly give private individual lessons in Belgium and for those who live too far, we meet on Skype, works great !
Would you consider your current path as a vocalist a career, a hobby, a calling, etc?
It's a career and a hobby all at once to me. Not sure about the calling.. who am I to say it… But I believe there's something magical about reaching people with a music or voice. It's a quiet intimate relationship that we share with the listeners…. priceless feeling actually !

What about the stories behind the other band members?
We all have roots and start from somewhere. Sam wrote and recorded with different bands. He actually contributed on the Beautiful Sin album for the bonus tracks of Europe and Japan. We've been working together for a long time. As I mentionned before, he's recently recorded his concept album Origins with Kristoffer Gildenlow (Dial, Pain of Salvation), Kelly Sundown (Beyond Twilight, Outworld), Rick Altzi (At Vance, Thunderstone)… big time… but more about it soon… Renaut has been involved in bands like Vhan, Virtual or Spirittales. We've had played together in the past too, before we decided to gather again in Virus IV. Sam and Renaut are really complentary in their guitarplaying, when one goes rhytmic, the other becomes melodic and vice versa… François (Boom) was a member of Dyslesia for over 15 years. He toured with bands like Stratovarius, Rage, Elegy, Iron Maiden, Helloween or Symphony X… And last but not least, Christophe joined us a bit later. He and Boom are such a powerful rythm section. Chris is also member of Headline & Eradicate. Actually it's hard to resume their each of their story… you can imagine it holds much more than that…!! We all have metal in common but with very different tastes beside of it… which makes our music quiet interesting I think…
How did Virus IV come into existence and what has the band's path to success been like? How did"Dark Sun" and the public's response, feed into the band's future goals?
Turning to "Dark Sun" itself, how was the album "born" and did it grow into what you intended?
Sam is the investigator of Virus IV and as we already were a team, I naturally joined him to become its leadsinger. After we had played in a progressive power metal band, we just wanted to do a more straight kind of music. Renaut joined at first on bass and François on the drums. We wanted to avoide all complicated structures or rythms with the album "Dark Sun" as a result. We've played a couple of gigs and realized how much we wanted to have a second guitar on stage. That's how we've found Christophe and how Renaut could exchange his place from being bassplayer to guitarist again. We ended up with the best formula ever wanted for Virus IV. The album has been gently welcomed by our fans and highly reviewed. The next album deserves a much better production though. We also intend to go back to our progressive power metal roots on the new compositions…
The corus of "Frightening Lanes" runs "…let me be your eyes at night. Let us just be one for a moment, for a while"; impressive lyrics. Where did the idea behind "Frightening Lanes" come from? Why did the band choose to offer that song in particular?

Well… imagine that fear could talk to you… it would let you know how powerful it can be when you make it our ally through life. We've chosen "Frightening Lanes" to be on Femme Metal Compilation, as this song represents most what Virus IV's music is all about.
"Dark Sun"
seems to be a little bit of an oxymoron. What is the story behind the title track?
Exactly…. We love to keep a little part of mystery behind our lyrics. I like lyrics to hold something when it's about interpretating them myself… We like to give our listeners the freedom to give a sense to the lyrics the way they feel for it. And talking about the band's name, what we loved about it is that it relates to something negative that nobody wants… a virus !! But the "Virus 4″ can actually heal people when it's scientifically treated. Means there's always something good to get out of negative stuff, even where you wouldn't expect it !
Moving on, what influences Virus IV's sound as far as music, culture, band members' various life experiences, etc?
We all have our own various influences. I could make a long list of inspiring bands… as long as the music is good, if there's groove, emotion… if the feeling is right, it can be any style but we all gather in metal for sure !! Metal is the law, power above any others !

Where is Virus IV headed? Where do you picture Virus IV, as well as your own personal goals?
What's typical about Virus IV is that we all decided as a band to take the right time to build something solid. More and more people heard about the virus… and we have a daily growing fanbase who help us infect the world with our music

Our goals are to bring out a powerful next album and play as much as we can in the future to share it all on stage, big time always !!
Only one more, and I would really like your input on this as well as the other band members. What value can be placed on a single lyric, or a chord on a guitar, or the beat of a song?

I don't mean in the physical sense, although that is part of it. What power can these things hold? This is all very personal… It really depends on our sensibility and life experiences. Music is borderless. It can be understood by everyone around the world and is a healer of the mind.

Magali, thanks for your time. I have to say, I was watching online and you offer one powerful show.
I look forward to more.Thank you Connie, I loved your questions. We hope to come overboard for a Virus IV show in the UK in a near future ! We could have a little beer together after the show, looking forward to it

Links
Virus IV : MySpace * Facebook * Site
Magali Luyten : MySpace * Twitter * ReverbNation
Latest Multimedia
Independent Release
Review By Tony Cannella
From Belgium, Ethernity play progressive power metal. Their latest output is the 2-song demo "Broken Memories". Even though there are only 2-songs and 13-minutes worth of music contained here, it gives a perfect indication where this awesome band is headed musically. Ethernity's last demo, "Quest of Forgiveness" was released in 2008. Sadly, this one only features 2-songs in comparison to the 8 that were represented on "Quest of Forgiveness". Still, the band absolutely tear through the two songs, beginning with the opening title track and then ending with "Quest of Forgiveness" originally heard on their last one. The track "Broken Memories" is the more mid-tempo and symphonic of the two, while "Quest of Forgiveness" is a fast paced closer. Both tracks features some great guitar work and vocalist Julie Colin continues to be a solid voice for this band. The songs on "Broken Memories" continue in the vein set forth by Ethernity's previous works. That's alright by me. It would be nice to see some label step up to the plate and sign this excellent band.
Rating – 86/100
Tracklist
Broken Memories
Quest of Forgiveness
Line Up
Julie Colin – Vocals

Gregory Discenza – Guitar

Thomas Henry – Guitar

Julien Spreutels – Keyboards

Francois Spreutels – Bass

Nicolas Spreutels – Drums
Links
6 color styles available:

Style switcher only on this demo version. Theme styles can be changed from Options page.