Browsing articles tagged with " lyrics"
Label : Metalism Records
Review by Vard Aman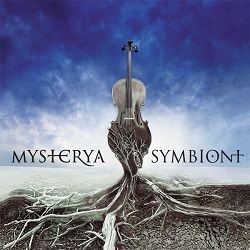 This was one of the most anticipated releases in a year full of highly anticipated releases, and Mysterya (from Kiev, Ukraine) did not disappoint one little bit. Actually, it was even better than I was expecting – I always knew this band was good and would release a good album, but I wasn't expecting it to be quite this good. The time and the effort that went into it has certainly paid off!
Mysterya play catchy and melodic Symphonic Metal, not too unlike "The Silent Force" era Within Temptation but with a heavier overall feel and with a different vocal style. Mysterya's vocals are quite unique – there can be no mistaking Irina Vasilenko (aka Anyri) for any other vocalist, nor is there anyone I can think of to even compare her to (OK, maybe a little bit to Adele Ri, the new singer of Semargl – and they kind of look similar too…). Continue reading »
Interview by Alessandra Cognetta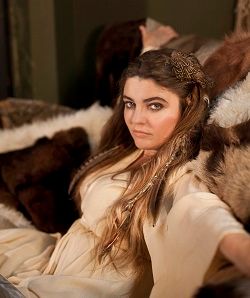 I know we're a primarily metal-based webzine, but I'm sure all of you are going to appreciate this little detour with the astonishing Mediæval Bæbes. An all-female group of talented artists from the UK, the Bæbes are a must for everyone of you out there who's even just mildly interested in folk, classical and choral music. Haunting voices and beautiful arrangements supported by lyrics in (not only!) Middle English will take you back to the times of courtly love and ancestral symbolisms. In this interview we meet the founder and core of the group, Katharine, who kindly shared with us insights on their latest (double) album "The Huntress", singing in different languages, visual elements, dances and much more!
Hello and welcome to Femme Metal, Katharine! It's a pleasure to have you here and to be able to feature such a gem as the Mediæval Bæbes. How are you and how's it going for the "Bæbes", lately?
We had a very exciting year last year. Many years of hard work finally paid off with the release of our epic double album "The Huntress".  Continue reading »
Label: Hammer Music/Nail Records
Review by Tony Cannella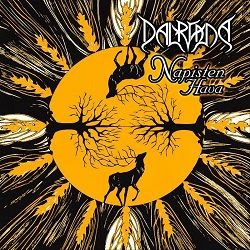 Dalriada is a Folk metal band from Hungary and "Napisten Hava" is their 7th album. They were formed in 1998 under the banner of Echo of Dalriada, but did not release their debut until 2004 and they changed their name to their current one in 2006. While their new album is heavy on the Folk aspects, it also provides over 60-minutes worth of heaviness and power.
All of the lyrics on "Napisten Hava" are sung in their native Hungarian and have a toe-tapping up-tempo quality to them for the most part. With Violins being used as a prominent instrument the band tears through such memorable songs as "A Dudas", "Napisten Hava" and the speed metal influenced "Napom, Fenyes Napom". Continue reading »
Label : Sire/Warner
Review by Luisa Mercier
Tegan and Sara is a Canadian duo of twin sisters that play alternative, indie music. As far as I know previous records leaned more on the alternative rock side, but definetely this last records is more electro.-pop rock oriented and heavily influenced by synths and '80s music. I have to say that some tracks clearly reminded me of mainstream pop (Britney Spears, Katy Perry), like for example "I Was a Fool" and the first single "Closer".
Despite the electronica and the overall pop feeling in the musical part of the album, lyrically is much more intense since it deals withe the pain of not requited love, breakup and the general wild feeling you get when your lover messes with you.
Of course not all the tracks try to imitate bubblegum pop, "I'm Not Your Hero" opens with pumping bass and the rock is back again always mixed with electronica symbolizing the mix of love and reality. Summing it up, this album (at least arrangements wise) is a mixture of typical Tegan and Sara stuff and more accessible stuff, so it is recommended to everyone, really.
Interview by Alessandra Cognetta
Finland's ever prolific music scene brings us another gem. It's time to dive back into the '70s with Seremonia's psychedelic rock, with the help of lead singer Noora Federley, to find out more about the band, its self-titled debut album and the dangers of Rock 'n' Roll…
Hello and welcome to Femme Metal, Noora! With Seremonia's debut album just released and upcoming tours and festivals right ahead, the first thing I need to ask you is "how's it going"?
Everything's great, thanks for asking. We`ve been playing a lot of shows here in Finland and enjoyed playing them. We are also working on a new album at the moment.
Since it's the first time we have the pleasure of featuring you on the webzine, how would you describe Seremonia to someone who has yet to approach your music?
Seremonia is psychedelic hard rock with simple riffs, primitive sounds and lyrics in Finnish. Continue reading »
6 color styles available:

Style switcher only on this demo version. Theme styles can be changed from Options page.