Browsing articles tagged with " male"
Label: Karisma Records
Review by Luisa Mercier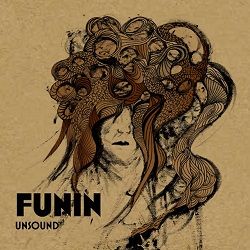 Norway-based Funin released their debut in their homecountry in 2010 and one year after in the rest of the world. The band line up is composed of seven members and this debut album is really interesting. It is not an easy listening album, it cannot labelled in any way. We can say that the instrumentation is varied and ranges from rock guitars to electronica, from flute to strings and matches female and male vocals.
I have read lot of comparisons related to Funin and I can say that their main influences are to be found among artists like Bjork, Radiohead, Sigur Ros.  The above mentioned musicians are quite different among themselves, so you can understand that the album explores different landscapes: pop, symphonic prog, jazz, acid-folk and electronica keep on mixing into the songs. Continue reading »
Label: Endless Winter
Review by Vard Aman
I have waxed lyrical before about well played Doom Metal, but as it's been a while let me remind you. Doom Metal is one of the most extreme forms of music around; slow, powerful, stirring, epic and dark. Doom Metal is usually associated with scenarios of despair, sombreness, emptiness and grief; but when played well, it creates an uplifting release through these scenarios: a blissful oneness with the despair and the emptiness. It opens the darkness up so that you may own it and rule it: the powerful, yet haunting atmospheric and melodic sound of desolation consumes you, and as it does so it lifts you up above it as its master and holds you there for as long as you are willing to be ruler of the darkened depths, instead of a mere overlooked unit in the overcrowded shallows.
"Farewell, your life erases me. Forever fail. Forever die…" Continue reading »
Label: Bakerteam Records
Review by Tony Cannella
"Paint the World" is the full-length debut from the Italian power metal band Sinheresy. They already made a positive impression with their 2011 EP "The Spiders and the Butterfly" and with this new full-length the band has certainly raised the bar to an even higher level.
The orchestral opening to "Last Fall" segues into full-on power metal riffing and the power metal vocals of male singer Stefano Sain starts off before Cecilia Petrini joins in with her soaring vocals on the chorus. This is song is just a heavy-as-hell exercise in top-notch power metal. "The Gambler" follows seamlessly with more straight-forward, hard charging riffs and "Paint the World" continues to find its groove. Cecilia takes the lead on this track with some hefty contributions from Stefano and this is a song that packs some serious heaviness combined with a combustible melody and those riffs are just huge. Continue reading »
Independent Release
Review by Luisa Mercier
After the "Stay" EP that I already had the privilege to appreciate in the past weeks, now Jennifer Paige and Coury Palermo have released the follow-up to that little gem. "Go" keeps the same features that made the previous EP so valuable, first of all the variety in styles.
Hence, the opener "Against the World" is an uptempo, ultra catchy and classy song with electro-pop and rock pop hints, while "Like Fire" is a delicate, sweet acoustic ballad which reminds me of Coury solo works.
It highlights his soft voice together with Jennifer one which entwine with each other, especially in the chorus. While "Like Fire" was more focused on male vocals, "For You" let Jennifer shine with Coury appearing in the chorus. Continue reading »
Label: Century Media
Review by Tony Cannella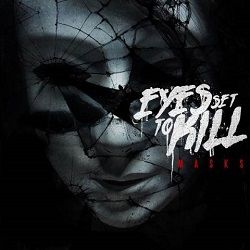 I know Arizona's Eyes Set to Kill have been around for a few years (well more than a few, ten years to be exact) and their new album "Masks" is the bands fifth album, and to be honest I have only heard the name but never actually heard the band. Well after getting a chance to listen to "Masks", I have to say that I was really missing out on something. Eyes Set to Kill plays with the ferocity of a hard core thrash band while still managing to inject the songs with heavy doses of melody and tuneful hard rock.
Where to start… Well first off the vocal duo of Alexia and Cisko are quite a formidable combination. Continue reading »
6 color styles available:

Style switcher only on this demo version. Theme styles can be changed from Options page.