Browsing articles tagged with " male"
Label : Napalm Records
Review by Tony Cannella
It's been a long road for the Austrian Symphonic power metal band Visions of Atlantis. They are true survivors of the genre. They've survived numerous line-up changes and yet still they remain as strong as ever. As a testament to VoA's lasting endurance and strength the band have just released their 5th full-length album "Ethera".
"The Ark" starts things off with male vocalist Mario Plank beginning the song before Maxi Nil joins in. This is pure Visions of Atlantis and an excellent way to begin things. This is now the second album to feature Maxi Nil (not including the EP "Maria Magdalena") and she continues to be a great fit for this band. Continue reading »
Label : Sword of the Spirit LLC
Review by Tony Cannella
"Afterlife" is the debut EP from the Detroit based operatic metal band Upon Wings. The EP features only 4-songs and 15-minutes worth of material but from the very beginning it made a positive impression on me. Musically there is a lot to like about this band, but it was the enthralling vocals of Anne Autumn Erickson along with the thoughtful, introspective lyrics that drew me in.
Anne Autumn Erickson does have an operatic vocal style but it is not over-the-top. She knows exactly when to rein it in and be a little more subdued. Some singers are so enamored with the fact they have this immense vocal ability that sometimes they go a little overboard. Continue reading »
Label : Trisol Music Group GmbH
Review by Luisa Mercier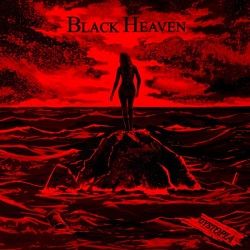 Black Heaven is the side project of mastermind Martin Schindler, which tried to complete the gothic rock played with Mantus through this electronic project. After the release of their last record in 2009, Black Heaven completed their fifth album and in no way they have lost the dark mood of the founder main band. "Das Tor Zu Welt", the opener, is an up-tempo song full of keyboards and completely sung by Martin while the following "Lächelnd geht die Welt zugrunde" is haunting and the vocals are delivered by Thalia. More slow-paced, it will find its place in the gothic clubs all over Europe.
"Die Zeit Die Bleibt" is more gothic, decadent and romantic with strings and its piano break that seems coming out of a movie soundtrack. Going back to danceable rhytm, "Mensch" is maybe the fastest song on the album and once again the keyboards have a main role. Continue reading »
Independent Release
Review by Vard Aman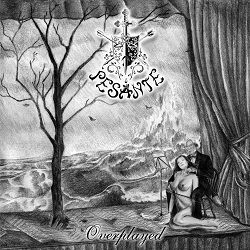 Pesante formed in 2008 in the city of Tver, about 160km North East of Moscow. In 2012, they were joined by their new vocalist, Natalia Sibilskaya (aka Alvane) – a Moscow based vocalist who was at the time also the singer of Sunwalter, and "Overplayed" (which was recorded as an earlier EP) was [re]released in 2013. "Overplayed" is regarded as an EP, but with 6 songs and at just under 40 minutes in length, I think it would be more justified to regard it as a full length album – an album that gives the listener a full taste of Pesante's versatility and creative song-writing talent. On Sunwalter's debut, "SETI Evidence", Natalia mostly used her "rock" vocals and her operatic vocals just once, albeit very effectively. On "Overplayed", she uses her full repertoire, and she uses it equally, if not more effectively than on "SETI Evidence". Continue reading »
Independent Release
Review by Tony Cannella
From Austria, the band Ecliptica formed in 2003 and features the duel male/female vocals of Sandra Urbanek and Tom Tieber. On their 4th full-length release, "Journey Saturnine", the band offers up a strong mix of heavy metal and hard rock.
The intro "Saturn's Theme" leads into "Journey Saturnine". After that we have crunchy riffs of "Fire! Burn!". The guitar riff is quite infectious all the way through and the chorus reminds me a bit of Blind Guardian. This is one of the heavier songs and features a good amount of input from Sandra Urbanek. Male vocalist Tom Tieber has a gravelly vocal style and he handles the bulk of the vocals but Sandra does a good job when she is called upon. Continue reading »
6 color styles available:

Style switcher only on this demo version. Theme styles can be changed from Options page.