Browsing articles tagged with " manchester"
Independent Release
Review by Tony Cannella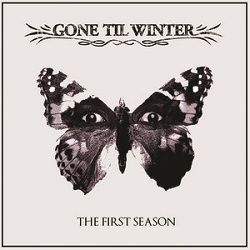 Formed in 2002, the UK based metal band Gone Til Winter has released a single, an EP and this 31-minute mini-album "The First Season". It is a mix of newer material combined with acoustic tracks. The opening tune "Solemnise" starts off with Gone Til Winter's trademark chunky guitar riffs over a pounding metal rhythm. Talena Cuthbert has got a voice that just oozes with heart and passion and that is quite evident from the first song. "Heat Signal" is quite excellent as well, and starts off with a huge guitar riff. Other highlights: "Kill Me", "Utopia" and "Deep Sleep". The acoustic portion of the CD comes next. The three acoustic songs are: "Distant Places", "Release" and "Constant Retreat", the original version of this song can be heard on their self-titled EP. "The First Season" is an interesting release that shows different facets to Gone Til Winter. They can do more than just head bang, they can also slow things down a bit a still put out some quality material.
Rating – 75/100
Tracklist
Solemnise

Heat Signal

Kill Me

Utopia

Deep Sleep

Distant Places (acoustic)

Release (acoustic)

Constant Retreat (acoustic)
Line Up
Talena Cuthbert – Vocals

Jonathan Gruzelier – Guitar

Rosie Smith – Keyboards

Shirezy – Bass

Ollie Peyton – Drums
Links
MySpace * ReverbNation * Facebook * Twitter * Site
Label : Headroom Records
Review by Tony Cannella
From the UK comes the dark melodic power metal outfit Gone Til Winter. Their self-titled debut was released in 2009. Of course, they get the "Gothic" tag to their music, but I don't agree. They come off as just a solid band that plays melodic metal, but because they have a female singer, I guess that makes them "Gothic" metal. Sometimes I don't understand that line of thinking. Gone Til Winter's line-up includes two females (vocalist Talena and keyboardist Rosie) and three males. The songs on this mini album are pretty much straight forward, no frills metal with big chunky guitar riffs. The opening song "Constant Retreat" shows what Gone Til Winter is all about. While there is a keyboardist, they are not overdone or overwhelm the music. The opener is a hard driving tune that features galloping riffs combined with memorable and melodic hooks and makes this a solid opener. "Hear Me" is next and the dramatic vocals of Talena Cuthbert really make this song another favorite, not to mention the huge riffs. "Nameless Cry" is more of an up-tempo song with a great melody. The EP is rounded out by the trio of "Twilight Heart". "Ultimate Reality" and "Violated Within". There may not be a whole lot of variety (musically speaking) on this EP, but Gone Til Winter are very good at what they do and this debut delivers with some fine metal.
Rating – 71/100
Tracklist
Constant Retreat

Hear Me

Nameless Cry

Twilight Heart

Ultimate Reality

Violated Within
Line Up
Talena Cuthbert – Vocals
Jonathan Gruzelier – Guitar
Rosie Smith – Keyboards

Shirezy – Bass

Ollie Peyton – Drums
Links
MySpace * ReverbNation * Facebook * Twitter * Site
Interview by Roberta Ilaria Rossi
Gone Til Winter is a melodic metal band from Manchester (UK) with some progressive and power melodies embodied in the sound. Still "unknown" to many people, this band is trying to enlarge their music and trying to get a name all over Europe. With a new album that will come out this year, Gone Til Winter is proudly spread the word and for this reason, we met Talena Cuthbert, the vocalist of the band, who kindly presented the band and said something about her future goal. Check it out!
Hi Talena, today you're our guest on Femme Metal. First of all, how are you doing? Would you like to introduce yourself and the band, saying something about your biography, how were this project born for those people who haven't had the chance to get in touch with your music?
Hi Femme Metal! We are: Talena Cuthbert (Voice), Jonathan Gruzelier (Guitar), Rosie Smith (Keyboard), Shirezy (Bass) & Ollie (Drums), collectively known as Gone Til Winter. Jonathan & I started this band about 10 years ago now. I have always been in bands from about the age of 13…It is totally in my blood to perform so I don't think I'll ever be stopping! If you are searching an in-depth biography, check our site

Gone 'Til Winter comes from Manchester and that mainly plays melodic metal, but your influences also involve the most various genres like progressive, power and gothic. What were your biggest influences?
Gone Til Winter has evolved quite a bit since the beginning, seeing many lineup changes as well as a darker, heavier sound wash over us. We now like to describe ourselves as UK Dark Melodic Power Metal. We have so many influences from many different genres, I guess because we all are in to slightly different things. Some examples are Iron Maiden, Katatonia, Led Zepplin, Heart, Skunk Anansie, Kamalot, The Mission, Opeth, Warlock and so many more!
"Deconstruct The Season" was the first EP and it got lots of positive reviews. Did you get the same "treatment" with the self-titled EP and with the record "The First Season"?
Yes. Both have had mixed feeling but generally people are very positive…even people that aren't it to metal have said they like it!
From "Gone Til Winter" you've published the single "Hear Me" and it has been recorded a video clip for it. How have you lived this experience?
We all really enjoyed making the music video for "Hear Me". It was something that none of us had ever done before so we were quite nervous but it was so much fun too!
A new record is scheduled to be out this year and it will be called "Hiding from the Sun". What can you tell about it?
This new album is what we have all been waiting to do! It is a dark, powerful heavy moody album, full of great riffs melodies and an atmosphere that will leave you with goose bumps. We are all so excited about his as we are doing it all on our own – no record company telling us what we can and can't do – so it is exactly who we are!
Along with the official release of the new record, it is also schedule a tour in the UK. Would you like to tell us something?
We are hoping to put together a UK tour for May 2013 and then maybe get a few shows in Europe too.
Your sound is quite influenced by bands like Lacuna Coil, Nightwish and Evanescence, just to name a few. What did cause this choice? They are so famous bands in the metal panorama scene…
We don't 'choose' what we are going to sound like as our song writing process is very embryonic. We are all individually influenced by many different bands and we write the songs all together. I hope that each listener finds themselves hearing many influences of their liking.
Listening to "The First Season", I've noticed a few influences related to prog and medieval melodies, especially in "Distant Places"… but I've also seen that that are some softer songs as well. What could you say about the recording process of this album and what about the music and lyrics instead?
"The First Season" is a mixture of earlier Gone Til Winter songs…something for the fans. The first two tracks ("Solemnise" and "Heat Signal") are the most recent, both being recorded as demos in 2006. We were hoping to put these two songs on to our self titled EP but they never made it on there. They are probably the most heavy songs on the album and defiantly leading toward the sound that we now create. The next three songs ("Kill Me", "Utopia" & "Deep Sleep") were all recorded in 2004. They were the first three songs that we ever recorded! It was with the original members of the band. The last three songs, the acoustic tracks ("Distant Places", "Release –Acoustic" & "Constant Retreat – Acoustic") were recorded around 2005. Jonathan & I went through some pretty tough times and ended up writing "Distant Places". We decided after a while that we would like for our fans to hear this as it was such an emotional thing for us to do, so we recorded all three acoustic tracks.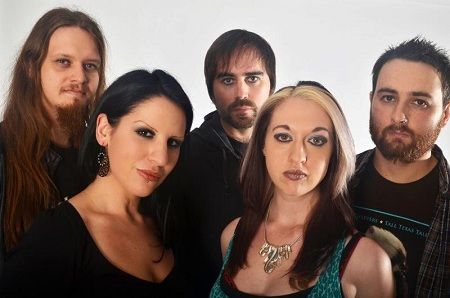 Inspiration is something that is quite "difficult to get". How do the music and lyrics branded "Gone Til Winter" come to life? Do you also make that so-called team work or does each band member do his own work?
To start off with, one of us will come up with an idea – a riff, a beat, a lyric – and then we throw it at the rest of the band. Sometimes we'll go away and work on parts on our own but mainly all the music is jammed out. Lyric wise, I do like to take myself away from everyone else and write. The lyrics are sometimes quite personal so I need to get myself in to the right frame of mind to get the creative flow.
The artwork of the album is very curious. I don't know the reason why but in a first moment, it reminded me the artwork of the movie "The Silence of the Lambs"

Who has taken care of the cover of this record? What is the concept that is behind that image?
Actually for "The First Season" we ran a competition in schools and colleges across the UK for someone to come up with the artwork. We thought it would give up coming artists a chance to showcase their work!
In this record your potential is clearly visible and I assume that we will hear from you soon in future. Have you already decided your next goals? I know that you'll play somewhere in the summer season…
We are all taking things one step at a time. We are really looking forward to the summer show across the UK before we take a break to get our new album finished off.
As I mentioned before, you'll play at Bloodstock on August 11th. What can you tell about this gig? I know that lots of your fans are waiting for this moment for so long…
We are so excited! We are playing on the New Blood Stage (unsigned artists). Because of the buzz that always seems to surround the New Blood Stage there is always going to be an element of pressure to deliver the best you can. I'm so looking forward to it though, hoping to release our sound to a much wider audience!
If I'm not mistaken, you've also signed a deal record with Headroom Records. Are you still working with this label at the moment or are you searching for something else?
We signed a licensing deal with Headroom back in 2008. They were very good with us, getting our music video made and getting our first release out there. We are no longer with Headroom Records. Everything we do, we do on our own so it does take a lot of time, but I am so proud of where we have got too.
Ok, let's change the topic for a while. Along with Rosie Smith, your keyboard player, you're the only woman inside the band. How do you face this situation? Do you manage to assert your own opinion among the guys?
Always…I am the boss! Haha! The guys in the band are great. We all have equal opinions and we are all equal in the decision making too. It is very difficult being in a male dominated industry so even the guys in Gone Til Winter feel the frustration that us ladies get when confronted with discrimination. We are like a family really. All best friends with no egos, it's great!.
Talking about fronted female bands: is there any band you would like to start a collaboration with or would you like to work with?
I would love to collaborate with Heart. Ann & Nancy Wilson are amazing!
Thanks so much for your willingness. You have carte blanche to share some words with our readers and your fans. See you soon

And thank you!
Links
MySpace * ReverbNation * Facebook * Twitter * Site
Latest Multimedia
Label : Insomnia Media
Review by Lithium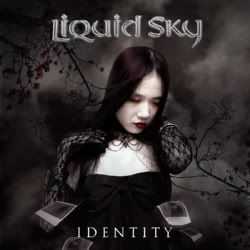 Whenever I listen to an album for the first time I'm always interested to see what my reaction will be. Sometimes all I can do is to ask, "Why ?". Other times I might ask, "Why not ?". In the case of "Identity" from Liquid Sky my initial reaction was simply, "Hell Yeah !". It's what I would describe as classy British metal with a progressive edge. Not overly complicated, not overwrought with unfounded angst, not over-anything, really. Just good, solid, traditionally based British metal done the way it should be done – the British way. "Identity" is one of those discs that doesn't waste any time getting right down to business. After a brief instrumental comes the album's high point, "Titan". Its opening riffs feature some nice artificial pinched harmonics (aka squealy riffs) that immediately let us know that something truly special lies in store. In fact, it's apparent from the very outset that this album has more to do with late-period Whitesnake and Martin-era Black Sabbath than it does with anything from the Gothic side of the femme-metal scene. Yes, there is a female singer and yes, there are some keyboards. But, the singer is not like the others and the keyboards lean slightly more progressive than they do Gothic. The first words sung on this album are "Read My Hidden Thoughts". The interesting thing about this is that vocalist Hecate Taglietti sings 'hidden' as 'hid on'. But she does this so naturally and so convincingly that one gets the impression this is exactly how she talks. When combined with her sweet voice and touching delivery, the effect is quite endearing. Still, in opener "Titan" it is guitarists Jonathan Craven and Andy Midgly who steal the show. They trade scorching leads that seem to keep coming at you without letting up. And just when you think they are finished, they somehow manage to kick things into an even higher gear that you never suspected was there. As impressive as that may be, it is still Hecate who is the important one here. She won't split your eardrums or make you want to slit your wrists. But, if you're not careful, she just might melt your heart. Hecate infuses a genuine sweetness and vulnerability into her lyrics that are so unlike the over-the-top soprano histrionics we sometimes hear. Rather than some illusory opera diva in a ball dress, what we find instead is the girl next door. A real person with the same feelings, emotions and problems as we have. "Dreamstate" for example features the refrain, "When I dream of you, it feels so true. I'm wishing that's the way it was". Not exactly what one would consider typical metal fare, but Hecate sells it so well that one gets the impression she is not selling it at all. My only negative reaction to this CD began in response to some faint croaking sounds I heard on "Stitches". I immediately thought to myself, '"No! They didn't!" Well, yes they did. Another otherwise-perfectly-fine song piled onto the scrap heap of otherwise-perfectly-fine songs that have been ruined by some dude trying to sound like a scary monster. This is not the least bit pleasant, it's not dramatic and it's not even interesting. It's ridiculous and annoying, and in this case extremely out of place. Instead of this joker/croaker, listeners would have been much better served by some nice vocal harmonies from Hecate. In fact, by the time the next song, "Laid to Rest", had finished my reaction was, "Leave her alone, Cookie Monster, or I just may have to kick your sorry ass all the way back to Sesame Street". Other than that I liked everything about this album. Fortunately, only one other song featured extreme male vocals. Overall, "Identity" is a very worthy effort. The songwriting is strong, the musicianship is first-rate and the vocals of Hecate are nothing short of flawless. Recommended for all fans of femme metal. Male vocals: Moderate amount of growled vocals featured on three songs.
Rating – 75/100
Tracklist
Tranquillity Base

Titan

Dreamstate


Echo

Stiches

Laid to Rest

Love Labours Lost


Watch the Ocean

Ghost in the Shell

Salvation

Dawn's Pale Light
Line Up
Hecate Taglietti – Vocals

Andy Midgley – Guitars

Jonathan Craven – Guitar


Rick Ogden – Keyboards

Den Constable – Bass

Anthony Marginson – Drums
Links
6 color styles available:

Style switcher only on this demo version. Theme styles can be changed from Options page.