Browsing articles tagged with " melodic"

Interview by Cristina Gregori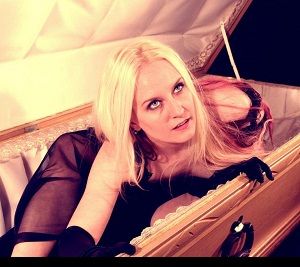 Migraine Eyes is a melodic metal band from Finland, after some changes in the line-up they have found their way. A new band able to overwhelm the audience with a lot of energy as they said "We plays and affects on stage but we's goal is also to have fun and let the audience experience good vibes!". We have the pleasure to interview with Heini, the singer.
Hi Heini! Welcome to Femme Metal Webzine! It's really a pleasure talk with you!
Thank you, I'm really glad to interview with you.
Would you mind presenting to our readers your band with some biographical hints?
Continue reading »
Label: Pitch Black Records
Review by Tony Cannella
From Denmark, Illnath is a female fronted extreme metal outfit. They were formed in 2000 and in 2011 released their third album, "Third Act in the Theatre of Madness".
In lead vocalist Mona, Illnath has a singer that is sure to give Angela Gossow a run for her money in the extreme metal field and musically the band provides enough technicality, melody and talent to make each song interesting. The bombastic opener "Third Act" sets the tempo and from there on songs like "Scarecrow" and "Lead the Way" Illnath provides plenty of heavy moments. There is no doubt about it, Illnath is certainly an aggressively relentless powerhouse force but on songs like "Tree of Life and Death" they also bring a melodic element to the table. Continue reading »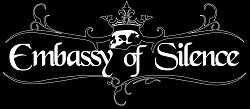 Interview by Cristina Gregori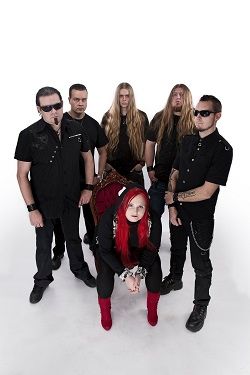 Embassy of Silence is a finnish metal-rock band. Catchy melodies filled with grandeur, as well as experimentation are key elements in this musical project. Actually,after an acoustic tour, they are working on a new album that promises a real gem for lovers of the genre. We have still to wait for the spring of 2014,but fortunately we as a guest the voice of EOS, Ines, that surely splits something more with us.
Hey Ines! Welcome to Femme Metal Webzine! It's really a pleasure to have you here again!
Yes, it's always nice talk with you guys and girls!
For the readers that don't know your band Embassy of Silence, can you please give us some biographical hints? Who came up with the name band?
Tero, our guitar player and main composer  has another band called Saattue, he asked me to feature with some vocals in their recordings and when we started talking about music we realized that we both want to do some kinda of project where we make music that takes influence from band as Opeth, Shape of Despair and Type o Negative to name a few. Continue reading »
Label: S7S Records
Review by Tony Cannella
On their 2010 debut album "Perversion LTD.", the Dutch melodic Gothic metal band Sin7sinS hit the mark with an impressive debut, now with their sophomore album "Carnival of No Tomorrow", the band has reached another gear.
The ominous intro to the opening track "Brimstone Ignition" gives way to some slamming guitars as the clean vocals of Lotus joins in. She is accompanied by some male vocals on this opening track. In addition to Lotus – who is the focal point of the band – she is surrounded by some solid musicians. The next track "Sick of You" is brimming with attitude and a killer melody; this instantly became a favorite. "Pornstar Love" keeps things on course and has an electronic vibe to it on parts of the song. Continue reading »
Interview by Ary R. and Miriam C.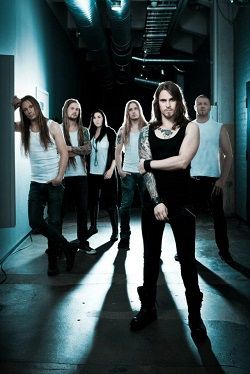 MyGRAIN is a melodic-death band from Finland. In these recent years, this 6-piece esemble gained more celebrity thanks to a few tours in Japan, Asia and especially Europe. After a long delay, the guys were able to release their 4th album via Spinefarm Records and in this exclusive interview, the singer Tuomas and the keyboard player Eve give us a few more details about the new record!
Hi Tuomas, hi Eve. Welcome to Femme Metal! First of all, I'd like to tell you that it's a great pleasure to have you here today! How are you doing there in Finland? 
Eve: Nice to have a chat with you as well! The leaves are falling to the ground here in Finland and the autumn seems to evoke a serious creativity boost… So we're working with the new songs already!
Tuomas: Hi there and thanks for having us! We're living exciting times as we're at the moment starting the Finnish shows with the new album "Planetary Breathing". And at the same time we've already made arrangements for yet newer stuff!
6 color styles available:

Style switcher only on this demo version. Theme styles can be changed from Options page.