Browsing articles tagged with " melodic"
Label: Lifeforce Records
Review by Tony Cannella
Ladies and gentlemen, Deadlock has re-arrived! On their latest output, "The Re-Arrival", the German melodic death/thrash metal band Deadlock brings the listener a melding of the old and the new – and here's the kicker – it all sounds fresh and vital in today's metal landscape.
With "The Re-Arrival" Deadlock present us with 15-songs and over an hour's worth of material, some re-recorded versions of older favorites and three brand new songs. The first new song is the opening track. "An Ocean's Monument" which happens to be a ferocious opener – this song gets the listener pumped right away. The band is fronted by the clean female vocalist Sabine Scherer and screamer extraordinaire John Gahlert. The two of them make an awesome combination. Continue reading »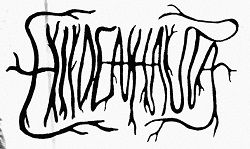 Interview by CriX
From the North comes a brand-spanking new black metal band, this time not from Norway but from Finland. Hiidenhauta is not your typical black metal band, for sure. With their debut album "Noitia on minun sukuni" they set themselves the goal to promote the Kalevalametre languange, right now you're surely asking yourself what it means, so let's the amazing singer Riena explain to us what is it.
Hey Riena, welcome to Femme Metal Webzine, it's really a pleasure interview with you!
Thank you, it's a pleasure to be here.
Would you mind presenting to our readers Hiidenhauta with some biographical hints?
We are Hiidenhauta from Satakunta, we are a six members band. The band was founded in the summer of 2012. Since 2012 we have recorded 3 albums, the first one was the 5 songs EP "Surma Saapuu Suota Myöten", the second EP with 3 songs was "Eikä Aurinko Valaise " and in March we have released "Noitia on minun sukuni ". Continue reading »
Label: Maple Metal Records
Review by Tony Cannella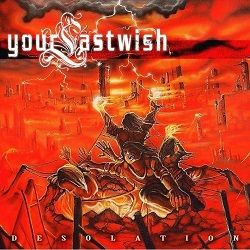 From Montreal, Quebec, Canada comes the melodic Death Metal band Your Last Wish. The band formed in 2003 and in '07 released their self-titled debut. Now YLW returns with a ferocious new album, "Desolation".
The opening intro is just the calm before the storm as is this kicks of the 11-track, 43-minute CD. This leads us into "Crisis to Creation", which starts off rather tame with cool guitar harmonies alternating with heavy riffs before the chaos kicks in and bedlam ensues. I like the way Your Last Wish is mindful of making the music somewhat melodic whilst lead vocalist Roxana does her thing. Musically, the band is technically proficient and Roxana is one of the best female death metal singers I've heard in a long time. Continue reading »
Interview by Abigail Henry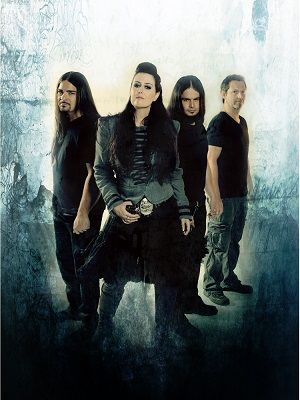 Carla Van Huizen
is the incredible voice behind the Dutch Band La-Ventura. La-Ventura came crashing into the music scene in 2005 with their first album "A New Beginning"and now they are back with their second album, "White Crow", after several years of hardship in order to see their new project successfully made. We had the chance to speak to Carla about of the events leading up to the albums release and what is to be expected in the future, which includes playing at the infamous Female Metal Voice Festival in October this year.
The release of "White Crow" has attracted a lot of attention and deservedly so! How has this been for you personally?
It is really great to see that so many friends and fans from all over the world like the new album! During the recordings of the album we talked about how to set up the promotion campaign and besides letting our promotion manager for the Benelux do his job we realised that we had to start working our way into the social media. Continue reading »
Independent Release
Reviews by Tony Cannella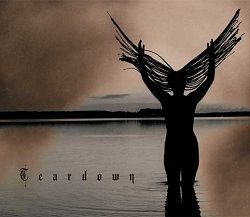 Released in 2004, "Drowned in Your Tears" is the first recorded output from the Finnish band Teardown. Even though this is their first attempt, their sound is rawer and the production is not as good as what came after. Still, for fans of the band it is an interesting look at how Teardown started and has progressed over the years.
"Stolen by Sorrow" opens things on an up-tempo, energetic pace. "Iced Heart" is a bit slower and has a heavy, doomy quality to it. "Dust" is next and opens up acoustically, like a lot of the bands material as the heavy guitars join in. Even though the final track, "Drowned in Your Tears" opens with a slower pace it quickly speeds up and shows what this excellent melodic metal band is capable of. Continue reading »
6 color styles available:

Style switcher only on this demo version. Theme styles can be changed from Options page.
Archives