Browsing articles tagged with " melodic"
Label: Century Media Records
Review by Tony Cannella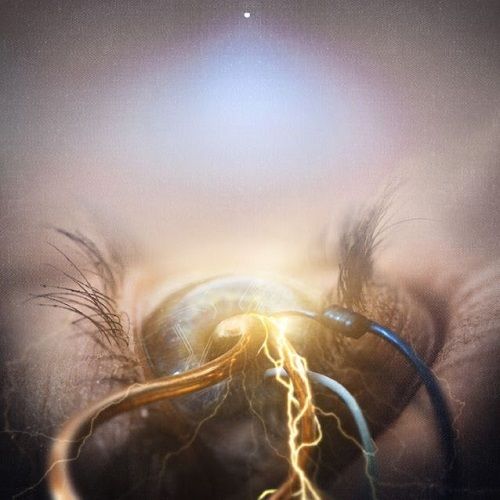 The Montreal based melodic death metal outfit The Agonist suffered a huge loss when front woman Alissa White-Gluz left to join Swedish thrashers Arch Enemy. Obviously it can be a bit tricky (and scrutinizing) to change singers but the band could not have found a better replacement (in my estimation) than Chicago's own Vicky Psarakis. Now with their new singer in place, The Agonist have released one of the most anticipated albums in recent memory… and it is a good – no make that a great one! Ladies and gentlemen, get ready for "Eyes of Providence".
Vicky's style fits right in with the band. She can sing the extreme stuff, she can sing the clean stuff and the band doesn't miss a beat. The 60-minute album is just ferocious and intense pretty much from start-to-finish. Continue reading »
Independent Release
Review by Tony Cannella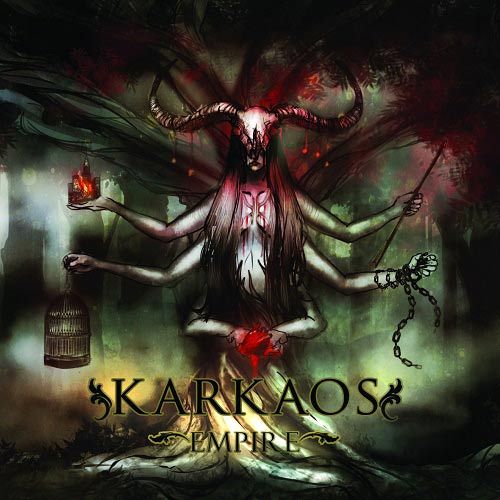 Karkaos is a melodic death metal band from Montreal, Canada. They formed in 2003 and released their debut EP "In Burning Skies" in 2011. Now the band returns with their debut full-length "Empire". Since the release of "Empire", Karkaos has parted ways with lead vocalist Veronica O. Rodriguez and replaced her with Viky Boyer. It remains to be seen how this will affect the band going forward but on "Empire", Karkaos delivers a staggeringly hungry debut.
After the intro "Ode to La Resistance" the opening track "Leap of Faith" kicks in. To put it quite simply Veronica's vocals are quite fierce and intense, that fact is driven home with a huge exclamation point on the song "Leap of Faith". She shifts effortlessly from extreme metal vocals to a more of a power metal style. Continue reading »
Label: Ghost Record Label
Review by Tony Cannella
So here is another band from Italy. They are called Wormhole and their debut is titled "The String Theory". They combine straight forward metal riffs with melodic rock, and gothic metal. Prior to this full-length they have release two EPs.
For starters, the sound on "The String Theory" is almost crystal clear and perfect. Wormhole is fronted by the consistent vocals of Valentina Marvulli who does an excellent job as her voice fits in perfectly with the music. It isn't too far out in front and it isn't in the back. The musicianship is impressive as well; everyone also has their own share of the spotlight. "Your Mortal Remains" is a cool opener that starts off with a slower tempo, but it progressively picks up. "Autumn Leaves" has a straight forward metal riff and a killer melody. Continue reading »
Label: Sliptrick Records
Review by Tony Cannella
Beyond Visions is a melodic metal band hailing from Stockholm, Sweden. The band was formed in 2007 and in 2010 they released their debut EP entitled, "Ex Animo". Now, Beyond Visions returns with their full length debut "Your Face is Familiar".
"Your Face is Familiar" is 12-songs and 46 ½ minutes long. The songs are relentlessly, beautifully and unapologetically melodic. The riffs are still plenty heavy and lead vocalist Rebecka Heijel has a cool mid-range voice that reminded me of Nienke de Jong (ex-Autumn, Dejafuse) at times. The riffs run the gamut of modern metal to classic metal and the songs have a like-able quality. The opening number "Everything Needs to Change" is a great intro to this band while the riffs in "The Promised Land" are monstrous and energetic. Continue reading »
Interview by Vard Aman
Tantal
formed in 2004 in Moscow and have been growing ever since. In 2007, the released their highly acclaimed debut album "The Beginning of the End", but in 2011 their vocalist, Sofia Raykova, left the band. Meanwhile, they had begun the long process (they're perfectionists – and it shows) of recording their second album, "Expectancy". Milana Solovitskaya was brought in to do the clean vocals for the album, and she is now their permanent vocalist. We caught up with her for a chat.
Hi Milana, welcome to Femme Metal webzine.
Hello!
How did you end up becoming the vocalist of Tantal?
I found their advertisement in a music forum and sent them my live video and audios. I didn't hear them before.
What is your musical background? Did you sing for any bands before Tantal? Continue reading »
6 color styles available:

Style switcher only on this demo version. Theme styles can be changed from Options page.