Browsing articles tagged with " melodic"
Label: Bakerteam Records
Review by Vard Aman
Tantal was formed in 2004 in Moscow by guitarist, Dmitriy Ignatiev. A year later they were joined by vocalist, Sofia Raykova who took care of both clean vocals and growls. In 2007, the released their highly acclaimed debut album "The Beginning of the End"… and the rest, as they say, is history. Well, not quite: Sofia left in 2011 and was replaced in 2013 by Milana Solovitskaya, who now takes care of the clean vocals. Oh, yes… and after 3 years in the making, they have now recently released their new album, "Expectancy". They play a intricate fusion of Melodic Death Metal and Progressive Metal and have mastered it in a way that few bands have. Their sound has also evolved: "The Beginning of the End" was a more brutal Death + Thrash + Melodic Death + Progressive fusion, while "Expectancy" is more refined, less brutal, with the Melodic Death Metal + Progressive edge coming to the fore. Continue reading »
Independent Release
Review by Tony Cannella
Sacred Groove is a melodic hard rock band from Germany. They were formed in 2006 and released their first demo in 2009. In 2011 the band released their debut album entitled, "Needful Things". Sacred Groove offers up a debut of 10-songs and 52-minutes worth of guitar oriented hard rock with vocalist Isabel Willenberg out front with her angelic vocal delivery.
"Needful Things" gets off to a great start with the two best songs. "Angel in the Sky" and "Waking Dream" is both excellent. They are powered by some fantastic guitar work from Dennis Meivogel and he does an excellent job throughout the CD. "Unholy House" keeps things going in a positive direction. Songs like "Nature of the Beast", "She Braves the Storm" and "Needful Things" are well written, produced and performed. Continue reading »
Label: Lifeforce Records
Review by Tony Cannella
Ladies and gentlemen, Deadlock has re-arrived! On their latest output, "The Re-Arrival", the German melodic death/thrash metal band Deadlock brings the listener a melding of the old and the new – and here's the kicker – it all sounds fresh and vital in today's metal landscape.
With "The Re-Arrival" Deadlock present us with 15-songs and over an hour's worth of material, some re-recorded versions of older favorites and three brand new songs. The first new song is the opening track. "An Ocean's Monument" which happens to be a ferocious opener – this song gets the listener pumped right away. The band is fronted by the clean female vocalist Sabine Scherer and screamer extraordinaire John Gahlert. The two of them make an awesome combination. Continue reading »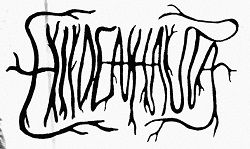 Interview by CriX
From the North comes a brand-spanking new black metal band, this time not from Norway but from Finland. Hiidenhauta is not your typical black metal band, for sure. With their debut album "Noitia on minun sukuni" they set themselves the goal to promote the Kalevalametre languange, right now you're surely asking yourself what it means, so let's the amazing singer Riena explain to us what is it.
Hey Riena, welcome to Femme Metal Webzine, it's really a pleasure interview with you!
Thank you, it's a pleasure to be here.
Would you mind presenting to our readers Hiidenhauta with some biographical hints?
We are Hiidenhauta from Satakunta, we are a six members band. The band was founded in the summer of 2012. Since 2012 we have recorded 3 albums, the first one was the 5 songs EP "Surma Saapuu Suota Myöten", the second EP with 3 songs was "Eikä Aurinko Valaise " and in March we have released "Noitia on minun sukuni ". Continue reading »
Label: Maple Metal Records
Review by Tony Cannella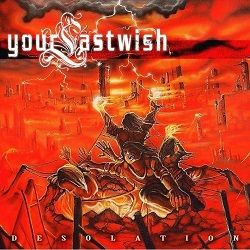 From Montreal, Quebec, Canada comes the melodic Death Metal band Your Last Wish. The band formed in 2003 and in '07 released their self-titled debut. Now YLW returns with a ferocious new album, "Desolation".
The opening intro is just the calm before the storm as is this kicks of the 11-track, 43-minute CD. This leads us into "Crisis to Creation", which starts off rather tame with cool guitar harmonies alternating with heavy riffs before the chaos kicks in and bedlam ensues. I like the way Your Last Wish is mindful of making the music somewhat melodic whilst lead vocalist Roxana does her thing. Musically, the band is technically proficient and Roxana is one of the best female death metal singers I've heard in a long time. Continue reading »
6 color styles available:

Style switcher only on this demo version. Theme styles can be changed from Options page.
Archives