Browsing articles tagged with " melodic"
Label: Equinoxe Records
Review by Tony Cannella
Some Old school Death Metal combined with Melodic more traditional metal is what you'll get on "Longplayer", the debut album from Germany's Mental Defect.
Mental Defect includes the tried- and-true method of including duel male/female vocalists with vastly different styles. Clodi provides the clean female vocals, whilst Sanny contributes with some harsh sounding Death Metal vocals, which of course couldn't be more different from each other. It is interesting how the music adapts and changes to whoever is singing, which is an appealing twist. When Clodi is singing the music is more melodic heavy metal and when Sanny takes over on the mic the music takes on a Death Metal technique. Continue reading »
Label: All Out Music
Review by Tony Cannella
La Strange – also known as – Angela Castellani is a singer from Northern Italy. Her debut album is called "Queen of Disguise" and is made up of 10-songs and 38-minutes worth of worthwhile melodic hard rock.
The bluesy opener "Control" gets the ball rolling. Angela's voice carries a lot of Fire and passion, and that continues on the next song the haunting "Addicted to Some Thoughts". "Enjoy All Their Lies" starts off as ballad before transforming into a like-able up-tempo rocker. This song changes tempos several times and Angela pushes her vocals to the limit. Other highlights include: "Far Away", a cover of the Michael Jackson song "Give in to Me" and the last two songs "Queen of Disguise" and the ballad "You Finally Knocked Me Down". Continue reading »
Label: Valkyre Rising
Review by Tony Cannella
From Belgium, the melodic metal band Valkyre were formed in 2004, but have only now just released their debut full-length "Our Glorious Demise".
"Our Glorious Demise" consists of 10-songs and 41-minutes worth of great music and songs that are as memorable as they are infectious. Lead vocalist Claudia has a clear, clean and instantly likeable voice which is quite evident from the opening track "Stories". This song starts of with a slower tempo before picking up and to a racing, galloping pace. "Call of the Valkyrie" is a burst power metal passion and the following song "A Good Day to Die" has a ton of atmosphere. Other highlights included: "Walk My Love", "Consolamentum" and "Whispering Thoughts". Continue reading »
Label: Napalm Records
Review by Tony Cannella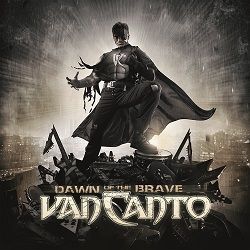 With their new album "Dawn of the Brave" Germany's a cappella metal trailblazers Van Canto returns with an album featuring its usual blend of killer originals and interesting covers. It all adds up to a dynamic and unique metal listening experience.
The intro "Dawn of the Brave" starts things off and lead us into the fist pumping anthem "Fight For Your Life". "To The Mountains" is a driving song with Inga Scharf taking over the lead on vocals and it is followed by the single/video track "Badaboom". Check out the video for this song and you'll see that Van Canto has a sense of humor. This song also has an addictive, upbeat melody. Continue reading »
Independent Release
Review by Tony Cannella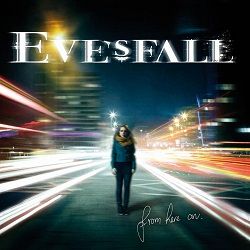 Eve's Fall is a melodic hard rock and metal band from The Netherlands. The band formed in 2012 and in a short amount of time has released their debut album, "From Here On". The impressive thing about Eve's Fall is their ability to mix catchy pop hooks and accessible melodies within a hard rock and metal framework. "From Here On" features plenty of that in abundance.
"Her Absence" opens things with a straight-forward riff as the soaring vocals of Liesbeth Cordia join in. This song features a great melody and pace. "No Compassion" picks up right where the previous song left off and is another quality number with a great, memorable chorus and melody. Continue reading »
6 color styles available:

Style switcher only on this demo version. Theme styles can be changed from Options page.