Browsing articles tagged with " melodic"
Label: Ghost Record Label
Review by Tony Cannella
So here is another band from Italy. They are called Wormhole and their debut is titled "The String Theory". They combine straight forward metal riffs with melodic rock, and gothic metal. Prior to this full-length they have release two EPs.
For starters, the sound on "The String Theory" is almost crystal clear and perfect. Wormhole is fronted by the consistent vocals of Valentina Marvulli who does an excellent job as her voice fits in perfectly with the music. It isn't too far out in front and it isn't in the back. The musicianship is impressive as well; everyone also has their own share of the spotlight. "Your Mortal Remains" is a cool opener that starts off with a slower tempo, but it progressively picks up. "Autumn Leaves" has a straight forward metal riff and a killer melody. Continue reading »
Label: Sliptrick Records
Review by Tony Cannella
Beyond Visions is a melodic metal band hailing from Stockholm, Sweden. The band was formed in 2007 and in 2010 they released their debut EP entitled, "Ex Animo". Now, Beyond Visions returns with their full length debut "Your Face is Familiar".
"Your Face is Familiar" is 12-songs and 46 ½ minutes long. The songs are relentlessly, beautifully and unapologetically melodic. The riffs are still plenty heavy and lead vocalist Rebecka Heijel has a cool mid-range voice that reminded me of Nienke de Jong (ex-Autumn, Dejafuse) at times. The riffs run the gamut of modern metal to classic metal and the songs have a like-able quality. The opening number "Everything Needs to Change" is a great intro to this band while the riffs in "The Promised Land" are monstrous and energetic. Continue reading »
Interview by Vard Aman
Tantal
formed in 2004 in Moscow and have been growing ever since. In 2007, the released their highly acclaimed debut album "The Beginning of the End", but in 2011 their vocalist, Sofia Raykova, left the band. Meanwhile, they had begun the long process (they're perfectionists – and it shows) of recording their second album, "Expectancy". Milana Solovitskaya was brought in to do the clean vocals for the album, and she is now their permanent vocalist. We caught up with her for a chat.
Hi Milana, welcome to Femme Metal webzine.
Hello!
How did you end up becoming the vocalist of Tantal?
I found their advertisement in a music forum and sent them my live video and audios. I didn't hear them before.
What is your musical background? Did you sing for any bands before Tantal? Continue reading »
Label: Out of Line Music
Review by Tony Cannella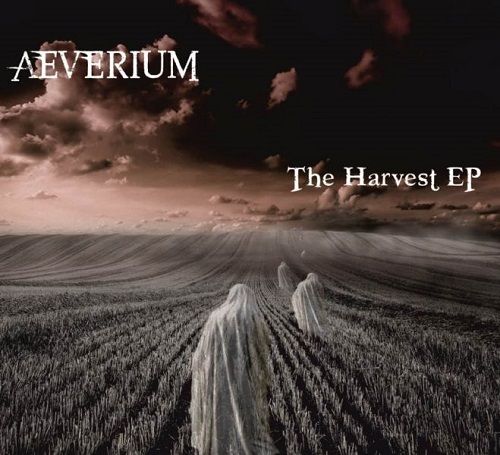 Aeverium is a male/female fronted melodic metal outfit from Germany. Their debut EP "The Harvest" was released last year and unfortunately it kind of slipped through the cracks, but it is good enough to get a review now. In watching some of their YouTube videos it is easy to see that this band has a lot to offer in both a studio and live setting.
The electronic flavor of the opener "Do You Remember" gets things going, before settling into a melodic metal groove. This is a strong opener and one that gets you pumped for what is to follow. The two vocalists work well together. The female singer Aeva Maurelle has a vocal style that is night quite operatic but she does possess a great range and the male Marcel Romer alternates between a gruff melodic metal style and a harsher vocal style. Continue reading »
Label: Melodic Rock Records
Review by Tony Cannella
Sound of Eternity is a melodic hard rock band from Honduras. Their debut album is entitled, "Visions & Dreams" and lyrically the band presents a strong Christian message which is somewhat unique in this day and age. Of course, bands like Stryper and Barren Cross have been doing it for years, but it is still rare for a young band to emerge with such a positive outlook and message.
"Visions & Dreams" contains 10-songs 45-minutes worth of melodic hard rock with a modern edge. The intro "Visions & Dreams" kicks things off and segues into the best song "Call to Action". This is a great representation of what SOE has to offer. From there we have songs like "Running to You", "Broken Heart" and "Reason to Live" which are also stellar and definitely commercially viable. Continue reading »
6 color styles available:

Style switcher only on this demo version. Theme styles can be changed from Options page.
Archives
Calendar