Browsing articles tagged with " melodic"
Label: FA/Bertus
Review by Peach Galea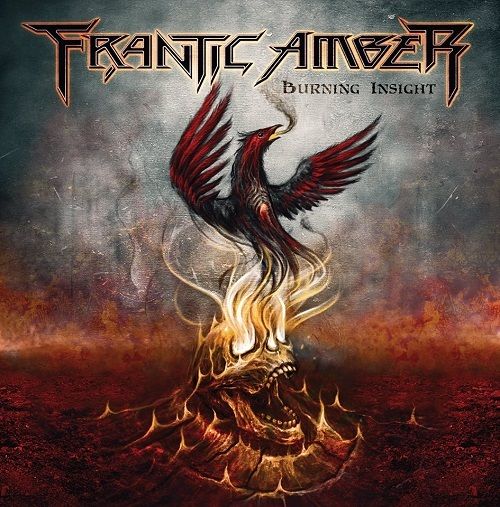 Frantic Amber is a international metal band based in Stockholm, Sweden. This melodic death metal band have originated from four different countries (Sweden, Denmark, Japan and Columbia) producing a sound that is intense and packed with tasty heavy riffs and soaring melodies that are sweetly met with the aggressive vocal chords of Elizabeth.
The album "Burning Insight" begins with an intro track of which in itself has some beautiful twists and turns to bring you into the album's title-track. Lyrically this album has very powerful meaning behind it as each track gives you a deeper insight into the band itself and the art they create together. You will love this band in their entirety if you follow band such as Arch Enemy and At the Gates. Continue reading »
Label: Bakerteam Records
Review by Tony Cannella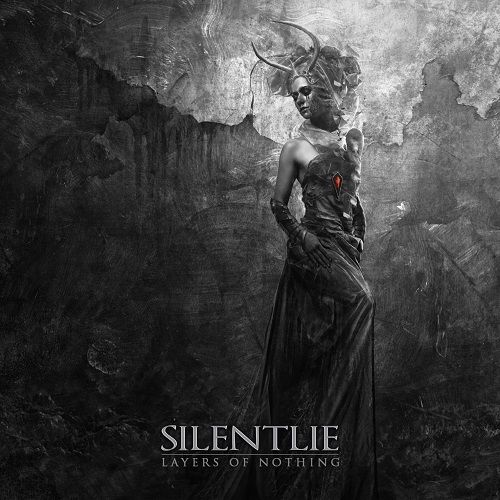 Wow! The new album from Italian metallers SilentLie is pretty damn cool. The band formed in 2005 and after two EPs, SilentLie have signed to Bakerteam Records and the result is their excellent full-length debut "Layers of Nothing".
SilentLie combines melodic metal with a modern metal approach with some guitar riffs that would make Black Sabbath proud. In lead vocalist Giorgia Sacco Taz, SilentLie has a charismatic front woman with a huge voice which conveys plenty of power and emotion. "Unbreakable" kicks things off in ferocious fashion. The band keeps the riffs coming on songs like "Invisible Fall", "Layers of Nothing" and "Slave". There is something very old school and classic about their sound, but SilentLie still manages to inject the songs with a modern metal influence. Continue reading »
Independent Release
Review by Tony Cannella
Hailing from Sweden, Nocean is a melodic hard rock/metal band that plays, well… melodic hard rock and/or metal. Their debut EP is out now. "Based on a Lie" is the title and it is a fairly potent 16-minutes of straight-forward, in-your-face metal-ness.
The fist pumping opener "Promise" gets us off to a rocking start. "Counting the Hours" is slower in tempo but has a great riff running through it. "Causing Chaos" opens with a classic metal power riff before settling into a steady groove with a heavy-as-hell bass-line. "Based on a Lie" is completed by the commanding "Intervene". Like the opener, this is a great way to close the record. Continue reading »
Label: Inverse Records
Review by Tony Cannella
Caelestia is a progressive melodic death metal band from Greece. The band formed in 2012 under the name Me and Myself before changing their name to their current moniker in 2013. That brings us to their debut full-length, "Beneath Abyss". With this effort Caelestia brings together a solid mix of death metal, progressive metal, symphonic and cinematic influences are present as well, and healthy amounts of melody ties it all together to create a relentlessly, chaotic and beautiful piece of metal work.
"Beneath Abyss" begins dramatically with the intro of the opening track "Malleus Maleficarum – The Secret Cult" before the track reaches an explosive crescendo and this is a great introduction. The band uses extreme male vocals evenly with clean female vocals – a technique that they use quite well. Continue reading »
Label: Scarlet Records
Review by Tony Cannella
Formed in 2013 in Italy, the melodic metal band Temperance released their debut self-titled full-length in 2014. They have now returned with their sophomore effort entitled "Limitless" and the results are exquisite.
Temperance utilizes three distinctive vocal styles. Chiara provides soaring female vocals and she is accompanied by more aggressive male vocals AND a pure metal male voice. I would compare them to a band like Amaranthe. Both musically and vocally they have similar styles and both are awesome. The album begins with a children's choir which opens up "Oblivion". The mid-tempo melodicism of the excellent track "Amber & Fire" is next. This song has a great groove and a killer guitar solo. "Save Me" has a strong keyboard presence but that doesn't keep the song from being heavy. Continue reading »
6 color styles available:

Style switcher only on this demo version. Theme styles can be changed from Options page.