Browsing articles tagged with " melodic"
Label: Scarlet Records
Review by Tony Cannella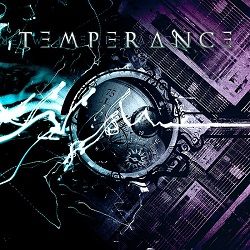 At this point it is becoming redundant to say 'here is another great band from Italy'. Aw, what the hell, here is another great band from Italy. They are called Temperance, they play melodic power metal with modern metal touches and have just released their self-titled debut via Scarlet Records. The band is fronted by Chiara Tricarico who has previously been with the band Lust For Oblivion – who were (is?) a killer band in their own right.
The opening track "Tell Me" comes racing out of the gate with its up-tempo melodic power metal gallop. In fact, the band maintains its up-beat pace all the way to the fifth song "Stronger" which starts off as a ballad before settling into a mid-tempo groove. Continue reading »
Label: Season of Mist
Review by Tony Cannella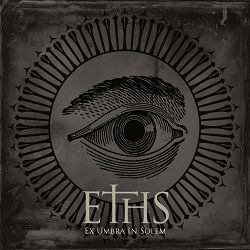 The French modern metal band Eths have been around since 2000. The band released their last studio album in 2011 and now returns a new singer in Rachel Aspe and a new 30-minute EP entitled "Ex Umbra In Solem".
"Ex Umbra In Solem" features one brand new song, three live tracks and three older songs re-recorded with their new vocalist Rachel Aspe. Their style runs the gamut to modern metal with traces of thrash and melodic death metal. Make no mistake about it; the songs are contentious and aggressive. The opening to the title song is a bit disarming but it immediately it segues into the thrashy riff-o-rama that makes up the opening track and the vocals alternate between the aggressive style and Rachel's clean, melodic approach. Continue reading »
Label: Massacre Records
Review by Tony Cannella
Could Druid metal be another sub genre in heavy metal? Maybe so, because that is what the Finnish band Unshine refer to themselves as and who am I to argue? What I do know is that Unshine has been in existence since 2001 and have just issued their 3rd album via Massacre entitled "Dark Half Rising".
The acoustic, folk-ish ballad "Nadja's Wailing About Coming of the Frost" starts things. I really thought this was a cool opening track which gives way to the hugely bombastic riffing of "The Oath of Wilderness of Unredeemed Nature". This is another good track, heavy and melodic with a touch of prog. Did I mention the riffs? Unshine delivers plenty of those in abundance. Continue reading »
Label: Massacre Records
Review by Tony Cannella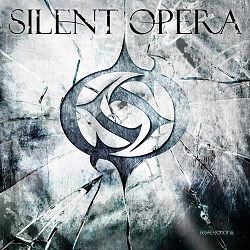 Not to be confused with the female fronted Italian metal band of the same name, THIS Silent Opera hails from France and were formed in 2007. In 2010 this symphonic power/death metal band released their inaugural EP, "Act One". Now the band is signed to Massacre and the release of their full-length debut ("Reflections") is upon us.
The first thing about "Reflections" that got my attention was the duel male/female vocals utilized by Silent Opera. Laura Laborde's vocals are very much in the operatic range whilst Steven Shriver uses the death metal style of singing. Next, Silent Opera combines dramatic classy epic style numbers with more aggressive, thrashy material, their ability to do that with conviction is a testament to the diversity of the band. I may be wrong here but musically, the band strikes me as somewhat theatrical and cinematic as well. Continue reading »
Label: Equinoxe Records
Review by Tony Cannella
Some Old school Death Metal combined with Melodic more traditional metal is what you'll get on "Longplayer", the debut album from Germany's Mental Defect.
Mental Defect includes the tried- and-true method of including duel male/female vocalists with vastly different styles. Clodi provides the clean female vocals, whilst Sanny contributes with some harsh sounding Death Metal vocals, which of course couldn't be more different from each other. It is interesting how the music adapts and changes to whoever is singing, which is an appealing twist. When Clodi is singing the music is more melodic heavy metal and when Sanny takes over on the mic the music takes on a Death Metal technique. Continue reading »
6 color styles available:

Style switcher only on this demo version. Theme styles can be changed from Options page.