Browsing articles tagged with " melodic"
Label: Sensory Records
Review by Alysha Hayden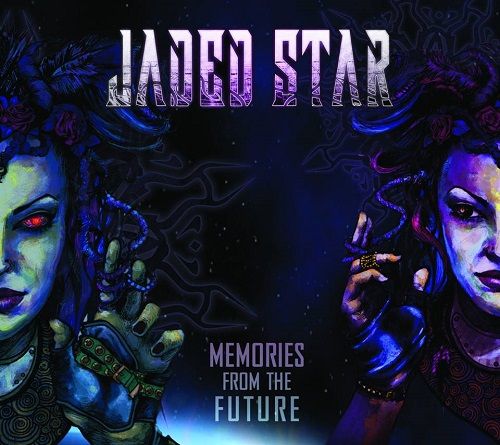 "Memories from the Future" is the debut album for Jaded Star. These Greece based melodic metal supernovas come from experience in other groups, Visions of Atlantis and Iced Earth to name a couple. Their experience shines through on this album leaving the word debut the cremate in their afterburners. "The Mask" opens "Memories from the Future" with a big metal sound and melodic lyrics that will have you strapped into your escape pod ready to leave on this adventure. "Keep on Fighting" has a symphonic metal opening that is remincent of bands like Evanescence however Jaded Star make the style their own with with their futuristic feel and Maxi's powerful vocals. Jaded Star have given the track "Stars" a colourful lyric video which can be viewed here. Continue reading »

Interview by Miriam C.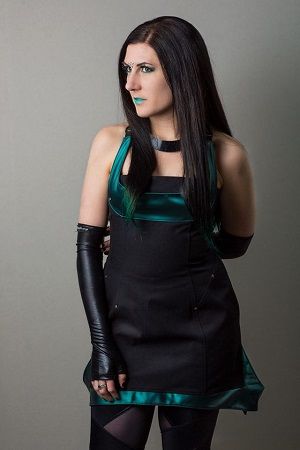 Three years later the release of "Manticore and Other Horrors", Cradle of Filth comes back with a brand new effort that, music-wise, brought us to the golden age of the band and it introduces us this "Hammer of the Witches". For the occasion, Femme Metal wants to offer you an exclusive interview with Lindsay Schoolcraft, the brand new keyboardist of the English combo and she reveals us something about the genesis of this new, dark record.
Hi Lindsay and welcome (back) to Femme Metal. It's a great pleasure for us to host you here today. How are you doing?
Hey! Thanks so much for having me. I'm ok thanks. Just getting ready for our dates.
Let's talk about the brand new Cradle of Filth album, called "Hammer of the Witches". Would you mind giving us a little, short description of this record?
Well, we started working on it early 2014 just before the European tour with did with Behemoth. It took us about 14 months between tours and we did it mostly over the internet, but we made it work. Continue reading »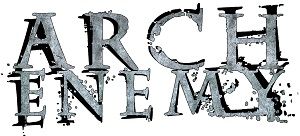 Interview by Tony Cannella
Arch Enemy's popularity continues to grow in the metal stratosphere. When the band released their latest album "War Eternal" in 2014 there was a wait-and-see attitude as there usually is when one of the key members gets replaced. Enter lead vocalist Alissa White-Gluz. She had enormous shoes to fill in replacing the iconic Angela Gossow who stepped away from the band to focus on managing Arch Enemy. Before stepping down she hand-picked Alissa as her replacement and the results have been phenomenal to say the least. Recently, Arch Enemy was out headlining the Summer Slaughter tour throughout North America. It was at the tour's stop in Worcester, Massachusetts where I was able to catch this tour and conduct an interview with Alissa. Here is what she had to say…
Hello Alissa. Thank you for joining us. So, you are currently out on Summer Slaughter tour. How has it been going so far?
Good. It just started. It's always a little chaotic when you have so many bands on one tour. It's pretty uncommon to do tours like this but we're working out the kinks and getting into the rhythm now, so it's going well. Continue reading »
Label: Crysella Records
Review by Warren Mayocchi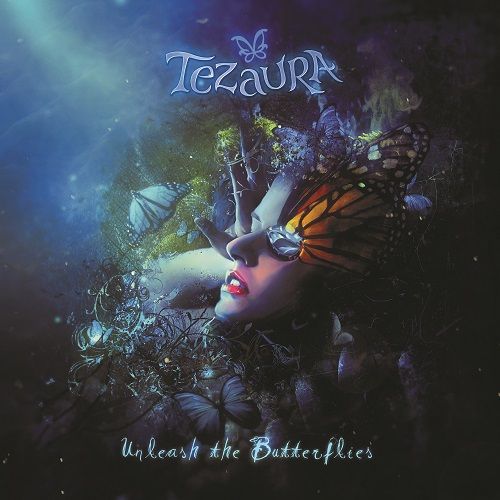 Tezaura have given us a brilliant scene to imagine by naming their debut album "Unleash the Butterflies". The band place themselves in the neo-gothic rock and melodic metal genres and that is a reasonable description of the songs that you will find here.
Except for some male vocal refrains and chorus lines, the singing is all performed by vocalist Lori. She has a wonderful range moving from a deeper hard rock voice to almost operatic highs. The band also display great variety in the music accompanying the vocals. There are many keyboard highlights – to be expected given that keyboard player Filip and Lori formed the band. Most songs have a keyboard melody in the mix, on "Unleash the Butterflies" and "Heavenhell" there is a prominent electro sound, but the sound is actually quite diverse. Continue reading »
Label: FA/Bertus
Review by Peach Galea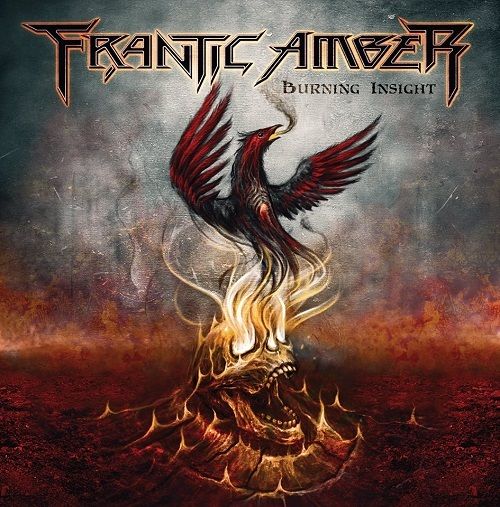 Frantic Amber is a international metal band based in Stockholm, Sweden. This melodic death metal band have originated from four different countries (Sweden, Denmark, Japan and Columbia) producing a sound that is intense and packed with tasty heavy riffs and soaring melodies that are sweetly met with the aggressive vocal chords of Elizabeth.
The album "Burning Insight" begins with an intro track of which in itself has some beautiful twists and turns to bring you into the album's title-track. Lyrically this album has very powerful meaning behind it as each track gives you a deeper insight into the band itself and the art they create together. You will love this band in their entirety if you follow band such as Arch Enemy and At the Gates. Continue reading »
6 color styles available:

Style switcher only on this demo version. Theme styles can be changed from Options page.