Browsing articles tagged with " mercury"
Interview by Miriam C. & Anna Fortini
Ed eccoci benvenuti alla nostra prima intervista in italiano, probabilmente come mai vi chiederete perché non l'abbiamo fatto prima. Forse, non abbiamo avuto l'occasione giusta, forse eravamo un poco poltroni a non cercarla, chissà… ma l'occasione s'è fatta propizia in occasione del "Valery Records 10 Years Night" siamo riusciti ad intercettare AmbraMarie per una piccola interview. Ricorderete AmbraMarie per la sua partecipazione nella seconda edizione di XFactor nel 2009, senza il forse è stata una delle poche artiste nel talent farsi distinguere per il suo stile rock, molto diverso dalle solite proposte. Da lì, sono passati "3 anni, 2 mesi e 7 giorni" ed è guardacaso proprio il titolo del suo debut, sotto Valery Records. Ne volete sapere di più? Semplicemente state in nostra compagnia e leggete le sue parole.
Ciao Ambramarie benvenuta su Femme Metal Webzine, come va?
Tutto bene, molto bene grazie.
Iniziamo la nostra intervista chiedendoti una piccola presentazione riguardo le tue esperienze passate e il background, che ne dici?
Io canto da quando ho sei anni.. ho fatto un po' di programmi televisivi anche quando ero piccola tipo Bravo Bravissimo, queste cose qua… allucinanti..cose di cui poi ti penti, però le ho fatte ahahahah… poi ho avuto un contratto discografico con la Warner però poi…vabbè ero piccola avevo 14/15 anni… poi verso i 17/18 anni ho conosciuto la mia band…la mia attuale band, abbiamo iniziato a lavorare alle nostre canzoni, a suonare dal vivo ovviamente tra cover e pezzi nostri perché si inizia chiaramente così… e ovviamente l'esperienza che mi ha permesso di diventare musicista a livello lavorativo a tutti gli effetti (perché prima ho studiato, poi ho fatto la barista) è stato quando ho fatto XFactor nel 2009…quello mi ha permesso di diventare musicista a tutti gli effetti… il backgraound vabbè sono tanti concerti, tante cose che ho fatto, questo un po' il prima, ora invece sono 3 anni che giro con la mia band per tutta l'Italia a fare concerti ed ora che è uscito il disco facciamo molti più pezzi nostri dal vivo mentre prima era una sorte di limbo perché presentavamo i pezzi nostri però la gente faceva fatica ad ascoltarci perché non li conosce..molta gente siccome sa che non conosce quei brani purtroppo non ha quell'interesse verso il "nuovo"…dice "siccome non la conosco allora neanche l'ascolto"… purtroppo la mentalità è questa.. allora io cosa ho imparato a fare, le mie canzoni non le presentavo, perché nel momento in cui dicevo "adesso faccio un mio pezzo" la gente andava a fumarsi un sigaretta, andava in bagno ecc ecc… Ma dico! Ascoltala almeno 50 secondi se poi ti fa schifo te ne vai..lo accetto…però sulla presentazione te ne vai…allora ho detto "vaffanculo non presento niente", e presento il pezzo alla fine così almeno magari qualcuno rimaneva ad ascoltarla ahahah
Prima di passare a parlare del tuo album…mi parleresti dell'intesa che c'è stata con Valery Records?
Guarda noi ci siamo conosciuti tramite persone in comune che ci hanno presentato…noi cercavamo persone interessate al nostro disco che era stato già registrato proprio perché l'interesse mio e della band era quello di registrare un disco con le nostre idee quindi con l'aiuto di un produttore che è Alessandro Paulucci (che ha lavorato con Baustelle, Vanilla Sky) volevamo fare un disco "nostro" senza troppe influenze del tipo "tu fai quello, tu fai quell'altro", quindi il disco era già finito… la Valery lo ha ascoltato e ha detto "interessante" così è iniziata la collaborazione… è anche per quello che c'è voluto tanto, non nel realizzarlo, ma per trovare qualcuno che credesse in un disco da idee che venissero solo dalla band, perché come ti ho detto se fai pezzi tuoi alla gente non interessa… questo viene fuori anche da varie opinioni che abbiamo raccolto negli anni, da varie esperienze, perché se non ci sono grandi nomi di autori dietro manco te le ascoltano…questo è un grande problema, allora abbiamo conosciuto la Valery che era molto aperta proprio perché erano cose nuove.. da persona nuove… e così è stato il nostro incontro.
Allora, il tuo album "3 anni, 2 mesi e 7 giorni" …come mai è passato così tanto tempo da XFactor all'uscita di questo album?
Diciamo che io a XFactor sono uscita alla sesta puntata..sono entrata, ho fatto un bel percorso però sono uscita a metà programma…l'etichetta del programma ha comunque voluto tenermi nella scuderia degli artisti però chiaramente bisognava risolvere i contratti con quelli che erano arrivati primo, secondo e terzo e quindi già lì i tempi sono molto ma molto lunghi quando non sei nessuno… poi per divergenze artistiche io volevo fare un determinato sound, loro magari volevano farmi fare un EP io invece volevo fare un disco completo e così abbiamo sciolto il contratto però nel frattempo era passato 1 anno e mezzo…e da quell'anno e mezzo riprendi in mano il tutto, continua a suonare, facevamo sempre il nostro lavoro ma ovviamente volevamo far uscire il nostro disco dopo 8 anni e abbiamo pezzi nostri nuovi, ma anche pezzi che avevamo scritto all'inizio.. e quindi volevamo fare un disco di 14 pezzi…noi ne abbiamo scritti tantissimi, abbiamo fatto una cernita e abbiam detto "questo disco ci piacerebbe farlo con questi brani"… e poi in Italia è difficile coi tempi che corrono capire i personaggi, anche se noi non facciamo un rock da strapparsi i capelli… è un rock normale…però il rock sembra ancora più difficile… appena sentono 2 chitarre distorte la gente si spaventa e quindi trovare delle persone che veramente interessata… poi vuoi una serie di sfighe, problemi nel mixaggio allora è passato tutto questo tempo ma poi la soddisfazione è che il disco è come lo volevamo noi..è un po' come quando fai casa no? La fai e poi guardandola dici "ma magari l'avrei fatta diversa"… come tutte le cose a cui tieni che fanno parte di te… ed è bello perché c'è tutto quello che volevamo, i suoni che volevamo che non è sempre facile, a meno che non sei autoprodotto e allora lì fai quello che cazzo vuoi…
Quindi se tu dovessi dire "per me questo album rappresenta….". Cosa rappresenta?
Rappresenta un po' le mie due sfaccettature che sono: il mio lato più aggressivo, energico del rock n'roll e quello più malinconico… ci saranno canznoni molto più energiche e quelle da tagliarti le vene perché c'è questo mio lato malinconico con testi tristi, tutti con storie che finiscono male ma non ce la faccio a scrivere cose felici…sono una persona felice, però… abbiamo tutti questi momenti ahahah anche perché c'è sempre qualcosa che inevitabilmente va male, è triste…
Nel tuo team possiamo annoverare un pezzo da novanta come Steve Lyon (Depeche Mode, The Cure, Paul McCartney) che ha collaborato attivamente alla stesura dei testi e agli arrangiamenti vocali. Come è stato lavorare con lui e quando l'hai incontrato/contattato per la prima volta?
Lo abbiamo conosciuto sempre per conoscenze comuni… mi han detto "vogliamo presentare questo tuo progetto a Steve Lyon". Che quando me l'han detto mi sono un po' spaventata perché ha presentato grandi artisti come Depeche Mode, The Cure, Paul McCartney, Subsonica e io ho detto "vabbè fateglielo sentire"..lui l'ha ascoltato, gli è piaciuto e ha voluto collaborare a questo disco e mi ha aiutato molto sia con la linea melodica sia con la pronuncia visto che ci sono testi sia in italiano che in inglese..
A proposito di questa cosa, come mai hai voluto fare dei testi in italiano ed altri in inglese?
Guarda noi scriviamo da tanti anni come ti ho detto e all'inizio mi divertivo di più a scrivere in inglese…era più semplice, più immediato e col tipo di musica che facciamo noi è più adatto l'inglese… quindi mi veniva automatico scrivere in inglese ma col passare degli anni, vivi tante cose, cresci, ascolti anche cose che ti aiutano no? Ed infine è trovato negli ultimi anni scrivere in italiano…e nel momento in cui dovevamo decidere che canzoni mettere nel disco ce ne piacevano alcune in italiano e alcune in inglese quindi abbiamo deciso di metterne un po' e un po'… ce ne siamo sbattuti le palle e l'abbiamo fatto come volevamo senza stare a sentire le solite cose che se non scrivi in inglese non vai da nessuna parte… alla fine ci sono canzoni che vanno bene in inglese ma che in italiano fanno schifo e viceversa… però diciamo che così, con queste canzoni in inglese cerchiamo anche di farci un mercato estero…
Ecco pensi che l'estero sia pronto per la musica italiana?
Allora io ricevo sempre tante opinioni…ci sono molti che dicono che all'estero apprezzano le sonorità italiane perché abituati all'ascolto, mentre altri dicono che se non fai i testi in inglese, in un'inglese come dio comanda, non vai da nessuna parte…sento tante cose, anche da esperienze diverse che vanno una contro l'altra… penso che bisogna provarci semplicemente…se va, bene sennò comunque sai di averci provato e amen…non credo che ci sia una regola base per queste cose, certo se le fai in inglese devi farle bene senza dire stronzate anche se dico sempre "hanno così tante cose belle da ascoltare perché dovrebbero ascoltare le mie" ahahha no comunque vedo che hanno sempre interesse ad ascoltare cose nuove cose che secondo me qua in Italia non c'è… come dicevo prima qui non c'è la cultura del nuovo… poi ci sono anche tanti pregiudizi (anche se ti dirò me ne aspettavo di più) perché si arriva da un reality come XFactor, manco fosse il Grande Fratello…è comunque una cosa relativa al canto…ecco mi piacerebbe che la gente mi ascoltasse a prescindere: ti piaccio? Ecco a prescindere dal fatto che arrivo da XFactor mi dovresti ascoltare… secondo me è importante COSA arriva più che DA DOVE arriva…
Pensi che la tua esperienza ad XFactor in qualche modo ti abbia penalizzato?
Ad oggi ti dico di no, poi magari in giro sentirai altre opinioni… io ho fatto il mio percorso, nel momento in cui mi hanno proposto cose che non mi piacevano l'ho detto, l'ho fatto capire, percepire, le ho dovute fare lo stesso perché il gioco è quello senò non ci partecipi e lo fai…. d'altronde in Italia ci sono pile e pile di dischi che nessuno ascolterà mai, perché arrivano arrivano arrivano e tu devi trovare un modo per farti conoscere. Noi, intendo con la mia band, abbiamo fatto un sacco di concerti e io sono entrata per farmi conoscere ma poi comunque so che avrei continuato con loro… ormai in giro c'è troppa musica, non come negli anni 60 che lo facevano alcuni e quindi erano riconoscibili… ora c'è troppo sovraccarico quindi fai un sacco di provini, tra l'altro io non ero convinta di partecipare perché se ti fanno fare cosa che non t piacciono che fai? Allora dici "e ma allora continui a fare cappuccini?" che per l'amor di dio è sempre un lavoro ma allora non fai niente per fare quello che vuoi davvero? Quando sono uscita da XFactor non è che ho fatto subito tutto quello che mi proponevano..io volevo fare quello che volevo io.. infatti è fatto tutto da me e il mio bassista… non abbiamo inventato niente di nuovo da dire "oh mio dio che hanno inventato questi?" è semplicemente la nostra musica. Poi comunque da quando sono uscita abbiamo fatto una marea di concerti…tutte le sere, mica una volta al mese.. quindi non credo che mi abbia penalizzato, ti penalizza nel momento in cui ci sono i pregiudizi però spero sempre che la gente venga a sentirmi dal vivo e cambi idea.
A livello di promozione, i recenti vincitori di X Factor, intendo le ultime 2 edizioni, pensi siano stati molto più "pompati" che nelle prime quattro edizioni andate in onda in chiaro (escluse poche eccezioni come Giusy Ferreri, Noemi e Mengoni)?
Che tra l'altro loro non avevano neanche vinto! Mmm guarda non saprei… ho notato che da quando è passato a Sky ha avuto una forte presa…però non saprei dirti… non so se è stato un fatto di assegnazione di testi o altro… anche perché questo è un mondo che gira in modo strano, a volte a culo o a conoscenze o a badget… non lo so, magari perché è stato seguito molto dal web che ormai va molto… non saprei… magari è una combinazione di fattori. Poi io non mi pongo mai queste domande…di solito penso che se un artista va è perché piace al pubblico ecco…
Parliamo del tuo video "Quello che resta" intanto complimenti perché è davvero stupendo… cosa ci puoi dire riguardo la sua preparazione e la sua location?
Il video è stato fatto da 2 giovani film maker Nicolò Puppo e Francesco Teo. Nicolò è un fotografo ritrattista di Alassio che tra l'altro ha appena vinto un concorso della National Geografic ed è lo stesso che ha fatto le foto e la copertina del disco e aveva anche questa passione per i video e ha preso questa strada del filmaker… gli abbiamo detto di ascoltarsi il brano, gli abbiamo dato carta bianca e infatti ha fatto un lavoro di cui siamo contentissimi… la location era al Palazzo Niccolari di Albenga…abbiamo allestito tutte le scene all'interno di questo fantastico palazzo ed è nato questo video molto scenico diciamo…sono persone giovani che fanno bene quello che amano fare infatti secondo me bisogna far fare alla gente quello che san fare meglio
Ecco una cosa che mi ha incuriosito molto è quel muro tutto tappezzato di fogli che puoi tu strappi via, rappresenta qualcosa?
E' molto metaforico… "Quello che resta" racconta di queste 2 persone a cui è rimasta solo l'abitudine, la polvere, un racconto di cui non vedrai mai la fine e infatti c'è questo manichino immobile che piano piano viene mosso perché in qualche modo la storia deve rompersi no? E i fogli hanno su proprio il testo di "Quello che resta" e lo strapparli rappresenta la liberazione di questo rapporto… Tant'è che l'inizio dice "Aspetto qui lui mi odierà io resto qui lui non lo sa"  perché è nella stanza con un'altra persona e dice "io aspetto che qualcuno mi fermi dal tradire questa persona"  però quello che resta nel nostro rapporto ormai è questo. Poi c'è il mio bassista che si infila in questa bacinella di latte rappresenta la purificazione dopo che è stato bruciato e distrutto… il chitarrista che viene preso dalle mani rappresenta la manipolazione, perché ormai la storia te lo impone. Ognuno aveva un ruolo che rappresentava una metafora di questa relazione.
Il tuo album vede la partecipazione del grandissimo Pino Scotto nella song "Regina di Cuori", come è nata questa partecipazione e com'è stato lavorare con lui?
Guarda non ti dirò le solite cose  "ci siamo conosciuti tra una bevuta e l'altra"… l'ho conosciuto tramite Nicky della Valery, Pino è della Valery, Nicky ha parlato di me a Pino e gli ha chiesto se gli andava di fare un duetto con AmbraMarie, ha voluto sentire come cantavo dopodiché ha accettato la collaborazione e ha pensato che "Regina di cuori" che è dedicata a Freddie Mercury, fosse ideale per un duetto… forse perché anche a lui piace Freddie Mercury, ma d'altronde se non ti piacciono i Queen sei un demente e dovresti essere gambizzato all'istante ahaha poi pino l'ho visto molto come persona "interessata", molto carino, alla mano, una persona squisita…come un nonno rock che aiuta la nipotina ahahah.
Ora per finire, volevo sapere quali saranno i tuoi prossimi progetti per promuovere il tuo debut "3Anni, 2Mesi e 7Giorni"? Immagino tanti concerti, no?
Sicuramente, anche perché siamo un gruppo di straccioni che non hanno il papà che ci paga spazi pubblicitari ahahah quindi sarà sicuramente fare concerti, concerti, concerti… portiamo il disco per venderlo, poi pubblicità sul web, su Facebook… coi mezzi nostri e della Valery che ha tutti i suoi mezzi… ma comunque suonare suonare e suonare anche se i canali più grandi rimangono la TV e la radio… magari fra 20 anni non sarà più così e la TV verrà sostituita da YouTube ahaha. Vorremmo una piccola parte di persone che sia interessata a noi e che aspetti il nostro secondo album…
Bene, AmbraMarie ti ringrazio per quest'intervista. Vuoi fare un saluto ai tuoi fans e i nostri lettori di Femme Metal?
Coi saluti non sono molto brava, è una di quelle cose che mi imbarazza da morire! Molto semplicemente ragazzi vi saluto! Rock n Roll sempre, sostenete la musica, la musica dal vivo.. se non sapete cosa fare uscite e andate ad ascoltare musica!!!
Links
MySpace * Facebook * Twitter * Site
Latest Multimedia
Ed ora una gallery di photos in esclusiva solo per Femme Metal Webzine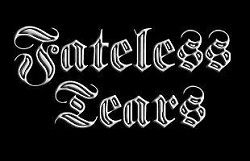 Interview by Erwin Van Dijk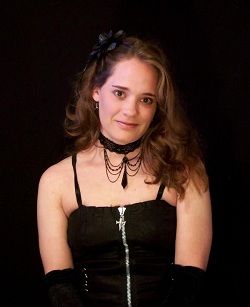 Fateless Tears is not completely unknown to Femme Metal readers. They were featured on the "Ferocity & Femininity" compilation and there is an interview of their album "My Doom Box"
For starters: What is the idea behind the name Fateless Tears and, speaking of names, what is your full name? Just 'S' is so impersonal.
The origins of the name Fateless Tears reside in one of Richard's dreams. In the dream, he saw a little girl sitting on the steps to a destroyed home. She was crying and her eyes conveyed a sense of loss for a life swept away by powers beyond her control. The destiny that she had believed would be hers had been swept away and it was for the loss of knowing her life path that she wept. This dream remains a driving vision for the band. As to my name, many people hold the misconception that Lee is my last name; however, Lee is my middle name. I have long gone by S. Lee (pronounced 'Eslee') in my public life. Few people remember or call me by my Christian name save for those I have known all my life. S. Lee is merely a personal preference rather than something intended to be impersonal.
To what kind of music do you listen to yourself? And who are your favourite bands and musicians?
Richard and I often listen to many different genres of metal for which many of the bands have female vocalists or musicians. I very much enjoy bands like Lacuna Coil, Dream Theater, Disturbed, Temujin, After Forever, Tool, System of a Down, and Within Temptation. Richard is into heavier artists like Arch Enemy, In Flames, In This Moment, Mercenary, Epica, Tristania, and Sirenia. Paul listens to more power and progressive metal like Pagan's Mind, Evergrey, Circus Maximus, To-Mera, Autumn, and Ayreon. Richard and Paul also share a fondness for instrumental metal artists like Vinnie Moore, Liquid Tension Expiriment, Rusty Cooley, and Jennifer Batten. In general, we all enjoy orchestra and symphonic music.
You work together with Richard. Who is he and what is his part in Fateless Tears?
Richard and my relationship is more than a musical partnership. We have been married for nearly twelve years. Richard composes all of the music for Fateless Tears and plays nearly all of the instruments. In addition, Richard is the primary recording, mixing, and mastering engineer. Richard supplies all of the male vocals, both clean and death. I contribute the lyrics, vocal melodies, and all female vocals. Paul Evans shares guitar solos with Richard as well as serves as a secondary recording, mixing, and mastering engineer. Rather than continue as a guest artist and production consultant, Paul Evans will be joining us as a full member of Fateless Tears on the next album.
Where do you get the inspiration for your music and lyrics?
The inspiration for the music and lyrics for Fateless Tears come from a variety of places, some personal and some originating in the constant media barrage of the inhumanity of contemporary life. Both of us tap into emotionally laden memories of our lives as well as the stories of others that touch us in a transformative way. We attempt to strike a balance, both musically and lyrically, between the remaining sands of hope and the waves of despair that attempt to wash all trace of humanity from modern existence. The song writing process begins with the composition of the music. Oftentimes, the lyrics come to me as Richard is composing the music as we go about our daily lives.
And what would you describe as a typical Fateless Tears song?
The typical Fateless Tears song is probably like "Cages'"on "My Doom Box". Musically, our typical song tends to incorporate soft, heavy, and progressive textures. We often include tempo, meter, and key changes as well as interludes wherein we mix up the instrumentation. Vocally, we incorporate a beauty and the beast element that often suits my tendency to write lyrics around evocative narrative themes. Our song writing strives to allow listeners to sample a wide sonic palate and experience a broad sound-scape.
Metal in the USA seems to exist in an entirely different universe than Europe and the rest of the world. There are good bands from the USA, like Walls of Jericho or Kamelot to name two very different bands with a lot of fans in Europe but it is clear that people in the USA have different ideas about Metal. To quote Melissa Ferlaak (ex Visions of Atlantis): " The US (for Mexico, South America and Canada are more in line with European tastes) is interested in US metal, mainly metal core and nu metal. Radio metal. Europe and the other parts of the Americas are more interested in symphonic, black, interesting metal and music. In the other countries, you actually get a large audience for metal shows, but when European bands come to the US, they get a very small audience in comparison. But we are trying to change that!" Do you agree? And do you have any idea why there are so many differences between your country and the rest of the world?
The quote, in general, seems accurate. However, I believe that the distinction goes beyond the national or continental boundaries. Unless the metal band is very well known with an extensive existing fan base, I believe that filling venues is difficult anywhere in the US regardless of whether the artists are from the US or Europe.
Do you have any projects and/or bands beside Fateless Tears?
I do not have any other projects or bands; however, I have done a few guest vocals and backing tracks on occasion. Richard is involved in two other projects/bands. Richard has released several albums with RJB Project and Sandstone Ridge. Paul has his solo project released under the title Paul Evans.
Your latest album is "My Doom Box" what are the differences between this album and your older work?
This album feels a bit heavier and more progressive. In addition, "My Doom Box" includes our two longest epics. This album follows its own narrative focusing on a young girl trapped in a cycle of abuse. Moreover, this is the first time that we have collaborated with individuals other than band members on the artwork.
Can you tell us what the songs of this album are about?
"Cages" is a song about the repetition of a family pattern of abandonment. The original captor is the parent who turned her back on her child and the original captive is that child left adrift in an uncertain world. Years later, the roles become reversed as the mother from her deathbed seeks reconciliation and the child rejects the mother in turn. In the end, the mother becomes the captive to her own actions and the child the captor of her unrequited attention. "Cages" represents the repetition of the cycle of neglect come full circle. "Mercury Dreams" is a song about a young person caught in inner turmoil and tempted by escapism to the brink of oblivion. Her world is shattered and she seeks a way to form a new reality even at the risk of her sanity. On the knife-edge in the choice of life and death, she is uncertain which path she has selected. Only upon her waking or unending dreaming will she know which is actuality. In "My Endarkened Self" the girl is weighing the path of letting go of the soul bond to her corporal body as an abuser takes her for his own. Everything she encounters in her life appears to her to be a sign that an end is coming, either of her own choosing or at the hands of those who should shelter her from the evil of the world. She believes that she can either end the life she has known or end up a warped shadow of her potential self, a mere reflection of the torture she has endured. "Mind Box" is the narrative of ongoing abuse wherein the girl can find no way out other than to allow part of her mind to slip away into repression. The knowledge of how her innocence was striped from her returns in fleeting glimpses. Those resurfacing memories threaten the fragile shell of normalcy that she has painstakingly built to hide the truth from both herself and the outside world. As the truth becomes too vivid to discount, she must abandon her protections and all hope. "Since Nascence" is a musical suite encompassing the history of a family bound together by the ties of dark, unspoken secrets. Each song tells the story from a different perspective, in either words or instrumental passages. "Daughter of Silence" is the story from the perspective of a younger daughter being abused by her father as she remains in harm's way. "Daughter of Denial" is the story from the perspective of an older daughter caught in a twisted web of perverted sibling rivalry who denies the truth of her own abuse and strives to break away at the expense of her more vulnerable sibling still in harm's way. "Mother of Deception" is the story from the perspective of a self-centred mother who does the unthinkable by turning a blind eye when she knows full well that her husband has made his own flesh and blood his brides in all but name. "Father of Condemnation" is the story of retribution against the father as his own transgressions of the flesh are made manifest and the depths of his evil are revealed. "Mesmerized" is the awakening of the older daughter to the repetition of her mother's neglect in her own inaction toward her sister. She realizes that she knew what was happening to the child, a younger image of her once helpless self, because a repetition of her own unspeakable past was unfolding before her eyes. The spell of normalcy that held her enthralled snaps in the wake of tragedy. "Annwyn" is a lament of the older sister to the silent beauty that she let pass from the bounds of the world of what is known for fear of her own shame being unmasked.
The track "Mesmerized" was included on the "Ferocity & Femininity" album. Why was this song chosen for the album?
We selected "Mesmerized" for the compilation for a very simple reason: it was the most complete track for "My Doom Box" at the time the opportunity arose. We also knew that we wanted it to be one of the singles for the upcoming album release.
Fateless Tears is basically a studio project. Have you ever considered doing live gigs? Personally I think (and a lot of musicians will agree) doing live shows will only let you grow as musician. And there is a lot you can learn from the interaction with the fans.
Richard spent many years playing live gigs in other bands. While we would dearly love to perform live, that option is not an availability for us at present. I have several chronic health conditions that prevent us from travelling or touring. In addition, Richard and I both have outside careers that keep us place bound. Unfortunately, there is little or no live music scene in our genre where we presently reside. In addition, Paul lives and works in a different part of the country and we are separated by several states and a time zone.
What are your plans with Fateless Tears for the future?
We intend to keep writing, singing, and producing thought provoking music to share with listeners. With the inclusion of Paul, we feel that the future horizons of Fateless Tears will continue to broaden. We will start the composition and writing process for the next Fateless Tears album after the start of the new year. So far, we have all enjoyed the journey and intend to continue in a similar vein.
And the last question: is there anything the reader should know that I haven't asked?.
I am very fond of reading, particularly fantasy and science fiction novels. I enjoy writing poetry and short stories in addition to lyrics. I am a bit more introverted than my better half. We both spend a great deal of time with our pets of which we are very fond. Richard enjoys strategic games, listening to music, and reading. We both enjoy creating graphic arts as attested by our album art. Living in the Southwestern United States, we are surrounded by the indigenous and regional cultures that we find fascinating.
Links
MySpace * ReverbNation * Facebook * Twitter * Site
Interview by Robin Stryker
Die So Fluid is a maverick three-piece band, originally hailing from the UK and made up of Grog Rox (vocals/bass), Drew Richards (guitar) and Al Fletcher (drums/backing vocals). If you follow the alternative music scene, you have undoubtedly seen Grog splashed across the cover of magazines worldwide. Lest you think she is just a pretty face propped behind a microphone, Grog is also a sought-after session musician. Femme Metal caught up with Grog to talk about Die So Fluid's third full-length album "The World Is Too Big for One Lifetime", their recent tour, and the surprising bits about moving to a new country.

Welcome to Femme Metal, Grog! How was Die So Fluid's recent headlining tour in the UK?
I had a ball thanks! My heart was warmed by the London show, especially when we filled the Scala. I got given flowers and toy pandas — really quite splendid.

For those of our readers who don't live in the UK, where "The World Is Too Big for One Lifetime" was released in June, when will the new album be available worldwide?

It has just been released (November 5) in Germany, Austria, Switzerland, Holland, Belgium, Luxembourg, France, Norway and Sweden, basically the North of Europe and we're told the rest of Europe around January 15 in 2011. We're currently negotiating who will act as the best channel for the album in America, there are a couple of exciting prospects for that so we'll see!

What was the thinking behind staggering the release dates?
It's to give everyone a chance to promote the album properly before we tour in each territory. It can get pretty complicated organising a worldwide release when you're dealing with different PR companies, agents, promoters, distributers etc., we try to do it in such a way that we can physically go and play everywhere we put it out, at a time that makes sense and is realistic. I now live in America too, so structuring has become even more important. We're currently doing a lot of press for Germany which involves quite a number of phone requests where the time difference has to be kept in mind.
You have described "The World Is Too Big for One Lifetime" as imagining different paths that life could have taken. Can you tell us about a few of the songs that you wrote with that question in mind?
Well, obviously the title track deals with that the most subjectively, but "How Vampires Kiss" talks about resisting the control of a vampiric relationship. So I'm saying that sometimes it can take great mental and physical strength to assert yourself, to fight free of an addiction or obsession that is distracting you from your true path. And even to take the tougher path, and resist the lazy one. I wrote "Mercury" with a similar thought in mind — but I was thinking about how you can't carry guilt with you when you leave something behind. It's really a song about sincerity. I believe most people enter into situations with good intentions and unions and plans that don't work out how we expected are still important experiences that you carry for the rest of your life and learn from. I've worked for celebrities who've got very upset when I moved on, I've ended relationships which have drained me because I'm on this mission where everything leads back to Die So Fluid and my role within it. To me, it's a journey where we throw out all the 'rules', we do everything our own way regardless and, not that I've ever concerned myself with it as a concept, being a woman fighting to be taken seriously in a male dominated area of music seems to be becoming an increasingly important element of this whole thing. I'm so driven, I want to do something of worth with my time on earth, and because we don't fit easily and neatly into one particular genre, we are like this band of maverick warriors, champions of the disparate and broad minded alike.

When you reflect on your own life, is there a particular crossroad where you are wildly curious about what would have happened if you had chosen the other path?
Sometimes I daydream about what life would be like if I took to the stage singing musicals! That's because I love singing and performing and have a very strong sense of fantasy, and I'm probably imagining myself as a character from Moulin Rouge or something not very realistic, hehe. Also I wonder where I'd be now if I had've done a degree in fashion rather than fine art at Chelsea, which is where I formed my first band. The thing is, I can still do all these things and in a sense I am! I dress up the whole time and bring a kind of theatrical element to DSF, designing and making a lot of what I wear on stage. And in the band, I get to write my own music and express myself 100%, so I'm very lucky.


Speaking of major crossroads, you are both a newlywed and a recent Hollywood transplant. Have being married and moving to a new country brought any interesting surprises?
Relocating to a different culture is pretty big upheaval. It's one thing visiting, and another really living somewhere new. The whole thing has felt very romantic because we wanted to be together and one of us had to make the move. The band are likely to be doing more and more work here in the US, so it made sense for me to be the one to up sticks. I'm an official resident now and I often feel quite surreal. I have two homes now! Things here can make you feel a little clumsy because they do things slightly different. It took me a while to get used to the horrific driving and the weird way you can have green lights for cars and people crossing at the same time. I like the way it gives me different perspectives on life. I thought it might throw up some difficulties with Drew and Al still being in the UK, but so far it's been ok. Drew and I have been writing material for the next album already by e mailing tracks (we both have recording set ups at home) and it's been a good excuse for a holiday in the sun for Mr Drew ha ha. What's really weird is how much more connected you feel with SkyPpe and the internet. Once upon a time, a move like this would seem so extreme, but I probably talk to my family more than I ever would normally since I moved away! We've always seen Die So Fluid as being an international band anyway, we'll play wherever we have an audience.

Getting back to "The World Is Too Big For One Lifetime", why did Die So Fluid choose "Mercury" as the first single and video?
When we listened to everything back, "Mercury" just seemed to jump out as a lead track because it's so immediate and has such a high level of energy. It's like a statement of intent, it sounds so determined and pounds away from start to finish.

Would you tell us more about the video?
The video is performance based and the director David Kenny used some spectacular lighting effects to convey the excitement you get when you see the band play live. We also accentuated our movements by filming performances sped up and slowed down, which was hilarious to do. I'm wearing one of my signature handmade sparkly catsuits in it too, like a rock superhero. I guess it's been important to show me playing bass in recent videos to help get across the fact that I'm a musician, not just a pretty face.
Did you get to road-test most of the songs during the tour? Which new track is the most fun to perform live, and which did you get the biggest response from the audience when you played it?

We've road tested a few of them but not all cos' there are so many songs fans demand to hear from "Spawn of Dysfunction" and "Not Everybody Gets a Happy Ending". Personally, I love playing "Raven" live and I reckon it's got the best overall reception in the UK and Europe too cos' we started playing that one fairly early. You'll get to hear more of the new stuff at the upcoming shows.
Comparing "The World Is Too Big for One Lifetime" with "Not Everybody Gets a Happy Ending" (2007), the new album is more eclectic, yet it also sounds more cohesive and seems to have ratcheted up the production values as well. What changed?
That might be to do with the fact that the new album was recorded in one continuous block of time. We had the funds to book the studio session as a whole this time where as NEGAHE was done in several short sessions whenever finances would allow! As far as production goes, I think that's just an ongoing process where we are learning as we go and recognising how we can improve and better capture the 'quintessential DSF sound'. I'd be pretty worried if there was no apparent development!
I was a bit surprised to read that Die So Fluid signed a two-record deal with DR2 (part of Demolition Records), since the band has taken the do-it-yourself approach with earlier albums. How did the label win you over?

Never fear, we are still the DIY gangsters! We still own the copyright to all our material and continue to play totally by our own rules. We just reached a place where we needed help with the logistics of this steadily growing operation. We had different licensing deals in place and had suffered at the hands of a couple of crooks disguised as sincere supporters of our cause, who shall remain nameless…for now, grr… But we did thankfully find ourselves in the hands of a good manager and an independent financial backer. We needed to find a label who could draw the reins together and take control of distribution, so that we could focus on writing and rock n roll. So we are still independent in that we are not financially beholden to Demolition, but we have a dependable conduit to sell our music to the world, and a much stronger support system in place. I think it's important that everyone involved with Die So Fluid believes deeply in us and is ready to be resourceful and proactive. We know better than to just take our hands off the wheel and leave things to others, we learnt that through experience. I find it hard to trust anyone and probably drive people mad by checking up on things the whole time but it would be worse if I didn't bother.
Die So Fluid has had the same line-up for all 10 years of its existence. What is the glue that holds everyone together during all the ups and downs of being in the music business?
Loving what we do. It always has been about making good music and not really giving a fuck about scenes and genres bla bla. When I think about how keen everyone is to stick you in a neatly labelled box, it really starts to depress me. I've got two boxes for you — open-minded or narrow-minded. I think we approach our band like an art form and I have never conformed to the ways that the UK mainstream press seem to like their female rockers packaged. To be honest I think I piss them off. I get the impression that if some Svengali or other claimed he had had a hand in 'discovering… i.e., manufacturing' DSF, they'd be a lot happier about the whole thing. I don't have a chip on my shoulder, I like to think that I can be an inspiration by just doing a bloody good job and demonstrating that I won't be held back.

When it comes to creating and recording an album, where does each person fit in that process? How about when the band is on the road touring? I hope you have someone who is brilliant at improvising repairs and finding food.

Mr Drew and I do most of the writing. Drew comes up with a lot of guitar ideas, riffs and passages, sometimes whole verses and choruses and I get inspired by those. I take the ball and run with it. I usually write the vocal melody and nearly all the lyrics. Mr Drew is my sounding board. Occasionally I'll suddenly write a complete song but most often I keep feeding the storage facility in my brain with lyric ideas inspired by films, stories, dreams, news items, conversations and then something will become really poignant and fit naturally into a musical idea. Al writes his drum parts as it goes along and makes arrangement suggestions. Sometimes we'll have a battle but it always ends with the best decision being made after a bit of sulking.

With you living in Hollywood, while Drew and Al are still in London, what are the logistics of preparing for tour and working on new songs?
We practise on our own a bit and I start to build up my voice to touring strength. We book pre tour rehearsals and I arrive a bit early. I like the way it becomes more focused and organised. Bands can kind of start drifting on and on when they play every week but this way our meetings are exciting and fresh because we're focusing on the tour and we get to hang out together and have an adventure! As far as writing goes, we've been e mailing our ideas back and forth and actually this move forced me into learning how to use my recording studio software properly at long last! It's opened up a whole new world for me because not only can we get a head start on the next album, I can write my own stuff and have been doing projects with other artists too.
One of the random factoids that jumped out at me was the Finnish postal stamp of Die So Fluid. During your 2007 tour in Finland, could you resist sending postcards to everyone you know with that stamp attached?
Haha, yeah it was hard to resist! We sent out a whole batch, it was so awesome! We had to headline a Helsinki Halloween festival at the time and I had an infected tooth. I was sitting round writing these crazy postcards in the dressing room with my mouth swelling up and off my tits on painkillers!

What are the band's plans for the remainder of 2010?

We're playing Hard Rock Hell in Wales December 3 and playing a handful of select shows around that to blow the cobwebs off! We have a European tour commencing in Finland January 19, 2011 which will be really fun and we'll be playing another string of UK dates in March, including a London date at Dingwalls.
Grog, thank you so much for taking the time to chat with us. Do you have any parting words for your fans at Femme Metal?
Shucks it's a pleasure! Thank you for your continued support and believing in us. You and us against fucking idiocracy-world!
Links
MySpace * Facebook * Twitter * Site
Latest Multimedia
6 color styles available:

Style switcher only on this demo version. Theme styles can be changed from Options page.