Browsing articles tagged with " metal"
Label: Napalm Records
Review by Tony Cannella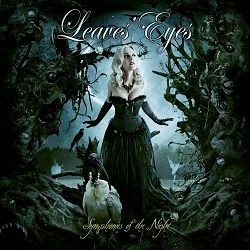 "Symphonies of the Night" is the title of the 4th full-length album from the German/Norwegian metal band Leaves' Eyes. The band – which is led by the duel vocals of Liv Kristine and her husband, Atrocity main man Alex Krull – has forged a pretty consistent and solid career for themselves based on an excellent body of work and "Symphonies of the Night" certainly rates right up there with their previous efforts.
The opening number "Hell to the Heavens" is simply awesome and my favorite track. What a great way to start things. Liv Kristine and Alexander Krull continue to be one of the most unique vocal tandems who use the "beauty and the beast" technique. Continue reading »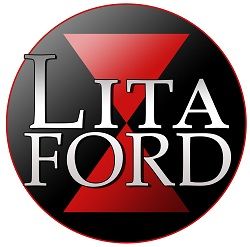 Interview by Tony Cannella
The Queen of Metal is back (again)! After her breakout LP "Living Like a Runaway", Lita comes back with a kick-ass live album called "The Bitch Is Back… Live" so we have took the occasion to get more updates about this fantastic live CD and her next projects! 
Hey Lita. I was just listening to the new live album, "The Bitch is Back… Live" and I think it's really awesome. Are you pleased with the way the live experience came through on the record?
Yeah, I am. You know, live albums are tricky. You can feel everything that goes on and hear everything that goes on, you really can't cover shit up on a live album, so it better damn well be real. This album has a lot of energy, it has true energy. We are truly happy to be playing and truly happy to be on that stage rocking and it shows. It's kind of a funny album; too, it has a little twist of humor to it. We're really happy with it.
Yeah, it definitely sounds like there is a lot of enjoyment. You left in a lot of the between song stage banter which is pretty cool. It does come across as an authentic live album.
Continue reading »

Interview by Laura Medina
MindMaze is an American traditional, progressive, power metal band from Pennsylvania. They released their debut album,"Mask of Lies" that is out now and has received promising reviews to date. They are making a name for themselves by touring with acts like Saxon and providing fans with an experience that will keep fans coming back for more. I got the chance to chat with Sarah Teets, lead female vocalist of MindMaze about her first memory of performing, MindMaze's debut album "Mask of Lies", her musical influences, and more.
Hi Sarah, welcome to Femme Metal Webzine. I hope you are doing well today and thank you for allowing us to interview you today.
Hello!
Sarah, you have been singing since your childhood. What was your very first memory of performing on-stage?
Continue reading »
Interview by Laura Medina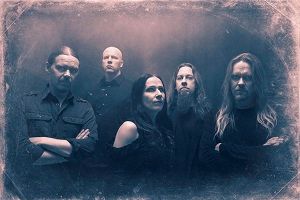 Susanna Vesilahti is the female vocalist of Unshine, a Finnish druid metal band from Finland. Unshine's third album, "Dark Half Rising" is currently out now via Massacre Records and features a more "stronger and powerful presence than ever." What I like most about Unshine's lyrics is that they are written about ancient histories of civilizations that existed long ago and they write about nature topics that make you want to continue listening. I got the chance to chat with Susanna about Unshine, "Dark Half Rising", her pre-concert rituals and much more.
Hi Susanna and welcome to Femme Metal Webzine! Thank you so much for allowing us to interview you today! I hope you are doing well today.
Hi Laura, nice to talk with you! Greetings from rainy Finland! Continue reading »
Label: Anko Music
Review by Tony Cannella
The Italian aggressive metal band Viper Venom has been in existence since 1999. After a few demos they released their debut EP in 2009 and now finally have issued their full-length debut "In Venom Veritas". Musically and lyrically Viper Venom are not known for their subtlety and "In Venom Veritas" is just a powerful and uncompromising release that mixes heavy metal with thrash and hardcore grooves.
With song titles like "Soul Embolism", "Venereal Disease", "Schizophrenia", "Coma", "Infected Scar" and "Angina" I am beginning to sense a theme with the lyrics. I'm not sure if this would be considered a full blown concept album, but a lot of the lyrics seem to deal with different types of sickness and diseases. Musically, Viper Venom – which is now a trio – delivers some aggressive music to go along with their lyrical subject matter. Continue reading »
6 color styles available:

Style switcher only on this demo version. Theme styles can be changed from Options page.