Browsing articles tagged with " metal"
Interview by Alessandra Cognetta and Miriam C.
We have been following Sirenia for quite a few years, here at Femme Metal. We saw the Norwegian band created by mastermind Morten Veland evolve and develop their own style, which, in time, made them a distinguished protagonist of the symphonic metal scene. The recent release of their 7th full-length album "The Seventh Life Path", which provides further evidence of Sirenia's worth, gave us the chance to ask frontwoman Ailyn a few questions about the album and its conception, giving us an overview of the band's own path throughout the years.
Hello and welcome to Femme Metal, Ailyn! It's a pleasure to have us with you. Let's start with the big news: Sirenia's upcoming album "The Seventh Life Path" will be released almost all over the world on the 8th May, so how are you and the band living this important moment of your careers? What has been the reception so far?
In this moment, we are very excited! The album is finally released so we are looking forward to see people's reaction. Continue reading »
Independent Release
Review by Tony Cannella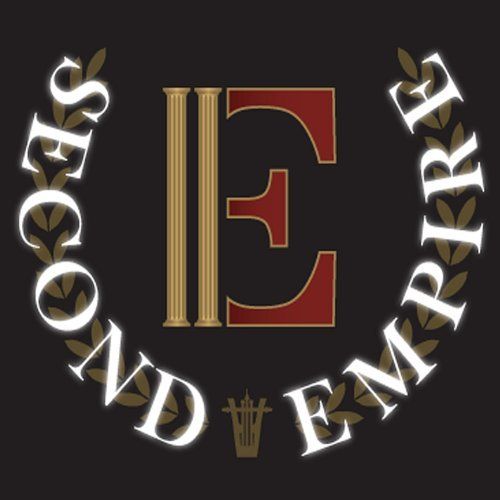 It's good to see more and more symphonic metal coming from the U.S. lately. Pittsburgh's Second Empire is one such band – and a good one at that. They have just issued their debut self-titled EP and after listening, I have to say that this band has a lot to offer.
The keyboard intro kicks off the opening tune "Everlasting" as the rumbling guitars join in. Lead vocalist Alex Lindsay Roth has a cool mid-range voice. This song really takes off in different directions with a strong orchestral part and a great solo. The next track, "Hold Me ('Til We're Both Dead)" gets started with a piano intro before the song steadily picks up the tempo. Still, this is a great mid-tempo song and one with an undeniably catchy melody and chorus. Continue reading »
Independent Release
Review by Alessandra Cognetta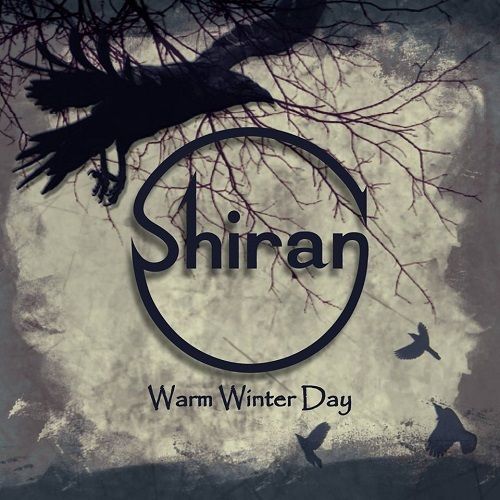 Israeli band Shiran debuts with the EP "Warm Winter Day", taking the first steps in the metal scene with a light but promising release. Shiran's sound is a mix of classic heavy metal and pop tunes, revolving around the powerful voice of lead singer Shiran Avayou. "Warm Winter Day" is clearly still a developing stage of Shiran's style, but it offers some promising elements.
From the inspired vocal lines of "Remain" and "Glint Of Light", to the softer notes of the title track, which switch to a surprisingly heavier outro. The songs feel raw, partly for the best, partly showing that there is still some polishing to do, especially on the arrangement, which often comes off as blunt. Using a direct introduction doesn't always work, as it usually gives off the sense that something is missing, Continue reading »
Label: Wordlessness Records
Review by Tony Cannella
Hailing from Russia, The Lust plays Gothic Rock/Metal with a definite electronic/industrial edge. They formed in 2004 and that is the same year they released their debut album "Tangled". Since then they have continued to release albums at a productive pace and their newest album "Decomposition Deluxe" is also their fifth, so they have been busy since their formation but one year before the band has released  "One Life Ago" that is a compilation album made up primarily of rare tracks and alternate versions of some of their older songs.
The first six songs on "One Life Ago" are made up of unreleased tracks. The self-titled song starts things and right away I notice that their earlier stuff has more of an electronic/industrial edge to it. Continue reading »
Interview by CriX
Battle Beast
is one of the most energetic band on the European metal scene, they collect consents after each stage more and more, they are just unstoppable. Fans, radios and magazines have defined Noora the new metal queen, her powerful and mutable voice made Battle Beast the perfect heavy metal band that the world needs. Before their show in Pori, Femme Metal Webzine have had the chance to meet the singer Noora and talk about the past, the present and the future of the band.
Hey Noora, it's a pleasure have you again on Femme Metal Webzine. How are you?
I'm fine, thank you.
The new Battle Beast album "Unholy Savior" has been released back on January, what is the concept behind this record?
Well, this is pretty much a concept album, and it's more related on how Anton was feeling during the songwriting last year, and it's pretty personal album for him. Continue reading »
6 color styles available:

Style switcher only on this demo version. Theme styles can be changed from Options page.