Browsing articles tagged with " metal"
Independent Release
Review by Warren Mayocchi
With the introduction of electricity the sounds available to musicians expanded, over time popular music moved from acoustic bands to the new sounds generated by electric guitars, keyboards and everything else. In recent years we have witnessed the growth of the internet and, in particular, social technology. While there has already been a massive impact – with digital music distribution – other impacts are yet to be fully realised. The business side of music production is being altered as we watch. The marketing and making of music can now be a much more personal activity. You can interact with your favourite bands on social media, you can help fund the new album for an artist through crowd funding. Critically this means that though a band may only perform in their local area, their fans can be anywhere on the planet. Continue reading »
Label: Nuclear Blast Records
Review by Alysha Hayden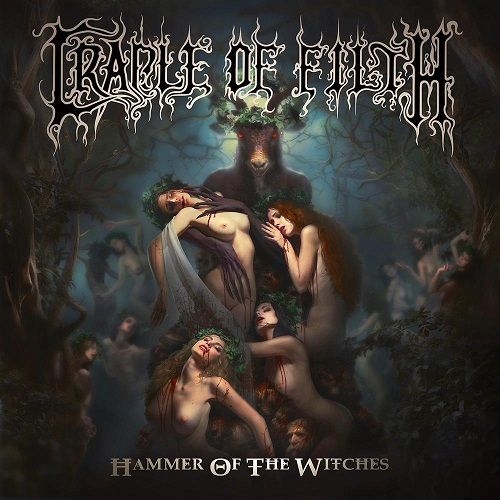 Cradle of Filth are an English extreme gothic metal band from Suffolk with Dani Filth out front on vocals, Richard Shaw and Ashok on guitar, Daniel Firth on bass, Martin Skaroupka drums and Lindsay Schoolcraft rounds the band out on keys and female vocals. "Hammer of the Witches" opens by taking the listener for a melodic jaunt through a gothic circus sideshow on its way through the trees to the inner workings of the coven that is this album. The cover was crafted by the talented Latvian artist, Arthur Berzinsh and is breathtakingly detailed. Arthur has captured the tone and themes of this album in a way only he can. Arriving at the witches circle, "Yours Immortally" unleashes the extreme metal sound we're so used to from Cradle of Filth with Dani Filth leading the rite. By track five, "Blackest Magick in Practice", I was in love and ready for sacrifice. Continue reading »
Label: earMusic
Review by CriX
The queen of the symphonic metal Tarja Turunen is back with the live DVD and double CD "Luna Park Ride" and this is not your typical DVD because it was filmed by fans during the concert in Buenos Aires, Argentina, on 27th of March 2011. I think that she had a great idea because normally during the shows is forbidden to shoot any videos and photos: due to this particular point of view you have the feeling to be there, among the audience.
The live starts with "Dark Star" where Tarja's band plays concealed by a black transparent cloth which get dropped right in the middle of song and she wears a matched gray suit jacket and pants. In "The Crying Moon" the bass line by Doug Wimbish is incredible and as her tradition with "I Walk Alone" marks one of her countless dress change where she wears a long sweater and some grey leggings. Argentina represents for Tarja  her second home so it seems the right occasion to pay homage with the cover of "Signos" from the rock band Soda Stereo who get dedicated to the late singer/guitarist of the band, Gustavo Cerati. Continue reading »
Interview by Miriam C.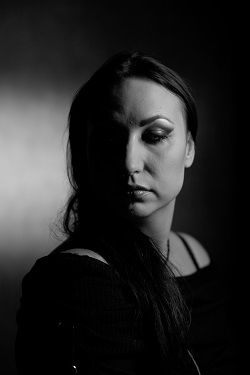 Interview Shape of Despair, in particularly the talented singer Natalie Koskinen, feels like crowning an old dream. I've always considered the Finnish quintet one of the most underrated doom metal acts so it's time to shine some light in this eternal darkness and give to their fourth album "Monotony Fields" the place that deserves.
Hi Natalie, first of all welcome to Femme Metal Webzine. How are you?
Hey You, nice to do interview with Femme Metal Webzine! I´m doing just fine, thanks for asking.
We're here to discuss with you new album "Monotony Fields", out now via Season of Mist. When you started to gather your first ideas for this record and can you give us more insights about its lyrics?
The first ideas were born few years ago, when Jarno and Tomi starts to composing new songs for Shape of Despair. Continue reading »
Label: Crysella Records
Review by Warren Mayocchi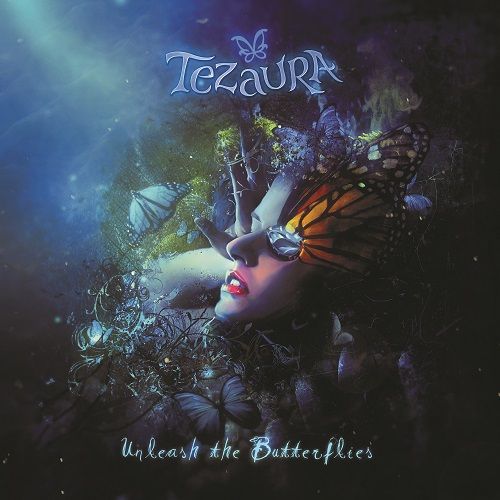 Tezaura have given us a brilliant scene to imagine by naming their debut album "Unleash the Butterflies". The band place themselves in the neo-gothic rock and melodic metal genres and that is a reasonable description of the songs that you will find here.
Except for some male vocal refrains and chorus lines, the singing is all performed by vocalist Lori. She has a wonderful range moving from a deeper hard rock voice to almost operatic highs. The band also display great variety in the music accompanying the vocals. There are many keyboard highlights – to be expected given that keyboard player Filip and Lori formed the band. Most songs have a keyboard melody in the mix, on "Unleash the Butterflies" and "Heavenhell" there is a prominent electro sound, but the sound is actually quite diverse. Continue reading »
6 color styles available:

Style switcher only on this demo version. Theme styles can be changed from Options page.