Browsing articles tagged with " metal"
Label: Massacre Records
Review by Tony Cannella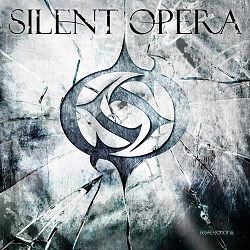 Not to be confused with the female fronted Italian metal band of the same name, THIS Silent Opera hails from France and were formed in 2007. In 2010 this symphonic power/death metal band released their inaugural EP, "Act One". Now the band is signed to Massacre and the release of their full-length debut ("Reflections") is upon us.
The first thing about "Reflections" that got my attention was the duel male/female vocals utilized by Silent Opera. Laura Laborde's vocals are very much in the operatic range whilst Steven Shriver uses the death metal style of singing. Next, Silent Opera combines dramatic classy epic style numbers with more aggressive, thrashy material, their ability to do that with conviction is a testament to the diversity of the band. I may be wrong here but musically, the band strikes me as somewhat theatrical and cinematic as well. Continue reading »
Label: Svart Records/Ajna Offensive
Review by Alessandra Cognetta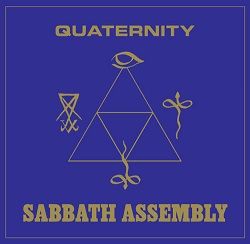 "Quaternity" is Sabbath Assembly's answer on the matter of the Christian concept of Trinity. The band's third album once again explores the theology of the Process Church of the Final Judgment, that acknowledges four deities: Lucifer, the light bearer; Satan, the source of primal strength; Jehovah, the vengeful destroyer and Christ, the master of death. Dave "Xtian" Nuss and Jamie Myers bring us a mainly acoustic work, but with new and improved elements.
The most important innovation from "Ye Are Gods" is that this time the lyrics are original and not direct adaptations of the Processian hymns, except for "Lucifer", which features a contribution from a former Processian, whose voice can be heard right at the beginning of the song as foundation for the rest of the piece. Continue reading »
Interview by Crix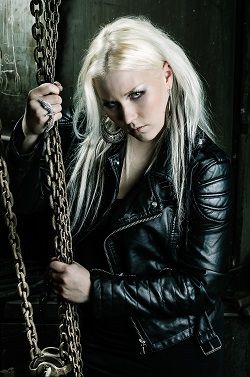 Battle Beast
is a heavy metal band from Finland, with their last self-title album we have had the confirm that everything works well in this band. They describe themselves as a band that stands for everything that is good and pure in metal music – crunching riffs, high screams, blistering solos and strong choruses. Really one of the most energic band I've ever seen live. We have the opportunity to interview with the beautifull and talented singer Noora.
Hey Noora,welcome to Femme Metal Webzine! It's really a pleasure have you here!
Thank you very much.
For the readers that don't know Battle Beast, can you please introduce the band and give us some biographical hints?
Well, I'm Noora and I came in this band a little bit over a year ago after the previous singer left the band unexpectedly and it's been the best time of my life. Continue reading »
Label: Napalm Records
Review by Tony Cannella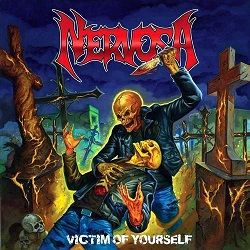 Nervosa is an all female thrash metal trio from Brazil. They've already been receiving some pretty positive buzz based on their initial 3-song demo released in 2012. Now the band is ready to unleash their debut full-length, "Victim of Yourself" via Napalm Records. Amidst all the female fronted symphonic, folk and power metal it seems like the thrash metal genre has been left behind, well Nervosa is about to change all of that. "Victim of Yourself" is definitely an old school thrash metal record, but having said that, it sounds pretty damn fresh. "Victim of Ritual"features 11-songs and 46-minutes worth of whiplash inducing, hair whipping thrash metal. The songs are aggressive, relentless and brutal. From the opening intro into "Twisted Values" the band strikes hard and fast with a ferocity that is infectious. Continue reading »
Label: Napalm Records
Review by Tony Cannella
The Dutch Symphonic metal band Delain returns with their fourth full-length album "The Human Contradiction". This is the follow up to their excellent "We Are the Others". After that album, it was interesting to see how they would follow what many consider to be their best album. Would they be up to the task? Well, the answer is a resounding yes.
The opening track, "Here Come the Vultures" is a wonderful way to start. It begins with a haunting intro before transforming into a bombastic metal track and Charlotte Wessels is fast becoming one of my favorite singers. "Your Body Is a Battleground" is even more awesome than the previous song. Continue reading »
6 color styles available:

Style switcher only on this demo version. Theme styles can be changed from Options page.