Browsing articles tagged with " micheal"

Interview by Ary G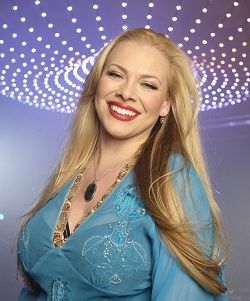 The corresponding commitments seem not to stop the couple (only in professional terms) Kiske/Somerville, that, after almost five years of silence, comes back with the second album of this project. On the occasion of the upcoming release of "City of Heroes", we had the opportunity to have a chat with the beautiful Amanda Somerville about future plans and this brand new, highly anticipated record.
Ciao Amanda 😀 Ary's here! Welcome back to Femme Metal.net! First of all, I'd like to congratulate with you and your husband and I'd like to congratulate for the baby! 😀 We've discovered that you'll be a great mom so congrats, really I guess you're super happy!
Ciao Ary! Thank you for having me once again.

And thank you for the well wishes! Yes, Sander and I are very happy. Continue reading »
Interview by Ary R, Massimo M. & Alessandra M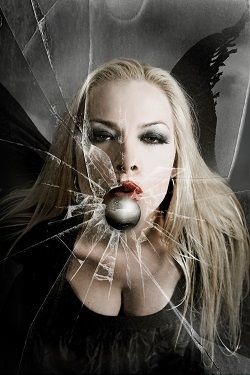 Despite her longest music career, Amanda Somerville has become a guarantee in the metal panorama. On the occasion of the new Avantasia European tour, we had the chance to talk about the recent and latest news with this amazing American singer. A special thanks goes to Serena M, who helped us in the transcript of the article! Thanks Serena

Today we're here with the amazing Mrs Amanda Somerville. How are you doing?
I'm doing quite well, thank you very much, still doing well, still busy since the last time we spoke.
You're back on tour with Avantasia a few days ago. In 2011 Tobias Sammet said "No more Avantasia shows", but this sentence of his has been denied since he's back on the road. What was your reaction about Tobias in changing his mind?
No, I was not completely surprised that Toby changed his mind because he changes his mind a lot about a lot of different things which is his good right to do, so no… but I was, you know pleasantly surprised that I was asked to be a part of it again and of course the time frame and everything and how expensive this tour was, so it's really, really a big tour and a lot of places, lots of countries that I've never been to before so…that was really cool. Continue reading »
Interview by Laura Medina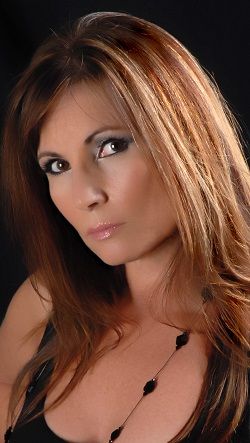 Robin Beck, the American-born melodic rock singer-songwriter, is the stunning voice behind the 1980s smash hit song "First Time".  Her song went straight to the #1 position worldwide and was also featured in a Coca-Cola commercial in the 1980s. I got the chance to chat with Robin about her latest album "Underneath", her career as a singer-songwriter and the very entertaining in between. I present the one and only, the very talented and beautiful, Robin Beck and here is what she had to say… 
Hi Robin and welcome to Femme Metal Webzine. I hope all is well with you today? It is a pleasure and honor to speak to you today!
Hi Laura, Thank you and the same to you.
Your song "First Time" was originally written for a Coca-Cola commercial. It was later released as a single from your 1989 album, "Trouble or Nothin'" and went straight to # 1 worldwide! What was it like having the # 1 single worldwide and, your song being used in a Coca-Cola commercial? Can you recall the very first time you heard one of your songs playing over the radio? Continue reading »
Label : Nuclear Blast Records
Review by Alessandra Mazzarella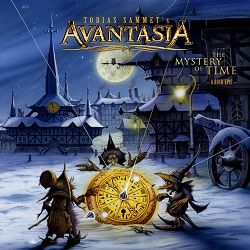 Like it or nope, Tobias Sammet was born to surprise, and he did surprise the audience once again with his Avantasia brand new album "The Mystery of Time". Thanks to an outstanding combo of brand new special guests – Eric Martin (Mr Big), Ronnie Atkins (Pretty Maids), Arjen Lucassen (Ayreon), Joey Lynn Turner (ex-Rainbow, ex-Yngwie Malmsteen, ex-Deep Purple), Biff Byford (Saxon) – and the ever-present ones – Michael Kiske (ex-Helloween, Place Vendome, Unisonic), Bob Catley (Magnum), Cloudy Yang – plus the participation of the Film Orchestra Babelsberg (which already featured Edguy in the "Hellfire Club" album), Avantasia's sound seem to have shapeshifted again without altogether abandoning his origins. In fact, in "The Mystery of Time" you can find the dark atmosphere of "The Wicked Symphony", the dynamic choirs of "Angel Of Babylon" and the multi-level vocals of "The Metal Opera Pt. 1 & 2". The absence of Jorn Lande seems to have forced Tobias Sammet to look for some new vocal mixes. Continue reading »
Label : Inner Wound Recordings
Review by Tony Cannella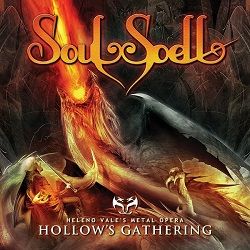 Soulspell is the all-star metal opera brainchild of Brazilian drummer Heleno Vale. The project got off the ground in 2007 with "Soulspell" an album that represented part I in the metal opera. It was soon after followed by Part II called "The Labyrinth of Truths". Now this all star metal project is back with Part III "Hollow's Gathering".
First of all Heleno Vale has done a great job in assembling some hugely talented musicians for "Hollow's Gathering" as he has on the previous albums. Next are the lyrics. You can check out the story on the official web site, but Heleno has written an incredibly detailed and complex story with each singer/musician playing a part. Third and most important is the songs. "Hollow's Gathering" had me wanting to listen again and again. The songs are well written and range from pounding classic metal style numbers, prog, ballads, power metal and symphonic metal. Starting with the 9-minute title song, this really is an album that is unrelenting –several singers can be heard on this monstrous opener. Continue reading »
6 color styles available:

Style switcher only on this demo version. Theme styles can be changed from Options page.