Browsing articles tagged with " moment"
Photo & Review by Ed MacLaren
Christmas came early to Texas this year as In This Moment's A Winter To Remember tour made its way to San Antonio. But as Santa's sleigh slid to a stop atop Scout Bar, it looked like vocalist Maria Brink's only Christmas wish would be for a functioning ear monitor system. Dressed in a candy cane mini-dress and fuzzy boots and surrounded by sparkling Christmas trees, tinsel and strings of light, Brink, along with guitarists Chris Howorth and Blake Bunzel, drummer Jeff Fabb and new bassist Kyle Konkiel took the stage to the throbbing metalcore of "Next Life" and instantly turned the crowd into a sea of banging heads. However, it didn't take long before ear monitor issues had Brink spending more time at her monitor stack than at the front of the stage. Despite the obvious distraction, Brink and the band pushed through ear-crushing versions of "Prayers", "The Great Divide" and "All For You" before Brink apologetically brought the show to a halt to rush backstage. Brink comes across as very sweet and soft spoken when she's not screaming like a banshee but from her look of frustration, those responsible should have stayed away from the spiked egg nog. In This Moment has been riding a wave of success since 2007's "Beautiful Tragedy" followed the next year by "The Dream". Constant appearances over the last two years with Ozzfest, the Vans Warped Tour and periodic festival spots at the Download Festival have turned the band into a touring monster. Malfunctioning guitars, drums and even ear monitors are daily irritations but the best bands take it in stride. Within moments Brink was back – ear monitor fixed – and definitely more in the Christmas spirit. In This Moment then blasted into a string of their strongest tracks from "The Dream". While "The Dream" featured more clean vocals instead of Brink's trademark screams, the slashing riffs of "Mechanical Love", and the single "Forever" kept the energy level high and gave her a chance to focus on another weapon in her vocal arsenal. Muscially, the band played as tight as Santa's belly after a Christmas Eve eating cookies and milk. Howorth, dreadlocks swirling like a helicopter, kept the riffs coming and the breakdowns fast and heavy but the show belonged to Brink from beginning to end. Brink's instrument is incredible, vocally changing from a guttural yowl to a powerful melodic wail in a heartbeat but her solo turn on piano with the ballad "Into the Light" showed an emotional range had held the audience enraptured. Eyes closed and soaked in sweat, she sang the song of hope in a raw clean voice making the lyrics sound just as personal to her now as the day she wrote it. Just to make sure the audience remembered they were at a metal show, In This Moment finished strong with a blistering take on "Ashes" – with guest screams from Chris Cerulli of opening band Motionless in White – and a truly majestic version of "Beautiful Tragedy". With the crowd primed for more, the band returned for a well deserved encore – not to the stage, but to the middle of the Scout Bar floor. Taking the mosh pit to the next cardio-inspired level, the audience literally ran circles around the band in a "circle pit" while the band slashed through "Daddy's Falling Angel". Things are looking good for a new In This Moment CD in 2010 which means more touring and possibly another visit to San Antonio. For now, there was nothing left for fans to do but head home and nestle all snug in their beds while visions of sugar plums and a killer In This Moment show dance in their heads.
Links
Interview by Matteo Bussotti
Their musical style is indeed really unique. They take direct inspiration from the Victorian Age, creating songs which seems out of time, and that'll bring you out of time for their atmospheres and their sound. I'm talking about A Forest of Stars, and I've interviewed their lead singer, Mr. Curse, to hear from him what's the story of this band, and what will be its future after the release of their latest album, "A Shadowplay of Yesterdays". The result…is something really worth reading. Welcome to A Forest of Stars's very strange and peculiar world.
So, Mr. Curse, welcome to Femme Metal! We are glad to have you here! The first question is: your latest album "A Shadowplay for Yesterdays" is nothing less than a complex album, starting from its name. How did you come up with the main idea behind this concept album?
The idea came together via initial conversations between The Gentleman and myself. These concerned the thought of madness; insanity. Also, the question of whether an individual is truly insane, or if the so-called madness is a product of their own imagination. There is also the question of whether or not it is the individual who is 'mad', or if it is in fact the world around them that has lost its grip upon reality. The name "A Shadowplay for Yesterdays" was intended overall to hint at the thought of a life flashing behind the eyes at the moment of death; the flickering thoughts, the shadowplay… I must also give a bid mention to our cohort The Projectionist, who's extremely fine ideas and suggestions not only helped form the back-bone of "Gatherer of the Pure", but to influence my lyric writing further throughout the record as a whole.
Were there any other ideas that you had to discard before coming up with "A Shadowplay"? Maybe something we will see in future releases?
We did in fact have a small pile of possible names, some of which may indeed be used in the future – whether as song titles, parts of lyrics or whatever should suit them at the time. They may of course end up discarded and left without purpose. There are many things I have written that have ended up this way.
Musically speaking, what are your main influences?
I cannot speak for the band at large; the influences are too many and varied. For myself, Darkthrone, Bathory, Burzum, Ved Buens Ende, Type O Negative, Beyond Dawn, Swans, Arcturus, Voivod, GGFH, Acid Bath, Sleep, Electric Wizard, Jethro Tull, Simon and Garfunkel, Steeleye Span, Skyclad, Devil Doll… the list is utterly endless. So much music has influenced me one way or the other, and I have an eclectic taste. I could go on and on and on and on and on…
And…historically speaking? Why did you get so fascinated by the Victorian Age?
It is all a part of our country's rich heritage, and it seemed to fit the general demeanor of the band as a whole. You would have to ask my esteemed colleague The Gentlemen for a more succinct answer – though he has already answered this particular question in many prior interviews… In a nutshell, prosperity next to utter paucity; industrial triumph next to opiated squalor; religious fervor next to blasphemous alchemy. We enjoy the duality of it all. That, and the fact that so many parallels can be drawn between that time and the plastic-clad cathode ray gun farce that we call the present.
How are songs usually composed in A Forest of Stars? Who usually comes up with the ideas?
For the first two records, the majority of the music was written by our dear departed Mr. Kettleburner and The prolific Gentleman. Since TSK's passing over, we have recruited very talented new members to take up the mantle. Musically, "A Shadowplay for Yesterdays" was mostly written by The Gentleman and H. H. Bronsdon, one of our 'new' guitarists and musician / sound engineer extraordinaire. Significant additions were made by our other guitarist, Gtx. Grimshaw, and the rest of us all put our oars in one way or the other throughout…
Do you, Mr. Curse, usually write the lyrics, or do the other band members write something too, sometimes?
Up to this point I have written all the lyrics for our albums.
I really have to ask you this: who had the idea for your website? It is absolutely SPECTACULAR! I really loved it: the design, the style, the interactivity…everything! Congratulations on that!
That was a combined effort between The Gentleman and our wonderful colleague Lord Grum (www.grummedia.co.uk). It is indeed a site to behold, though once again, you would have to speak to The Gentleman to get the full story behind its creation. Suffice to say, it provides us with a most detailed and much tangled home amongst the spiders of the web.
What other themes would you like to explore in your next albums?
I wouldn't honestly like to say for sure. Is 'Anything and Everything' a bad answer? I am most influenced by that which occurs around me at the time of writing – so even if I tried to say for sure what my lyrical influences would be for the next one, they would be liable to change without notice. Having said all this tripe, I am quite caught up in the crux of space and time. Also of gravity, the seasons, and heavy weather in general. These will always figure in my writing, as will my perceptions of the state of the so-called human condition.
What's your relation with your fans, especially during your concerts? Do you tend to have an active relation, or do you tend not to interact too much with the crowd?
Again, I cannot speak for the rest of the band. Personally, I tend to stare intently out into space as I 'perform'. It is the only way I can put myself in the correct place to be able to create the energy I require to get through it. I am not a great interactor, though I will always make the effort to speak to people after we leave the stage. It would be most ignorant and ungrateful of me not to!
Talking about the tour, where would you like to go? Is there special place or event you'd like to play at?
I have been very privileged to see some of Europa, and would certainly like to see more! I will go where ever the call takes me – I'm told I will even be going upon an aeroplane next year. I hope they've got some decent 'relaxants' for the journey… Not to be too evasive, but there are so many places I have not seen – I will not discount any, and will embrace each new place as a learning experience and something new. Having said this, I felt very at home in Frankfurt, Germany, and am very much looking forward to our little band playing Roadburn next year.
This is your third album…can you tell us, in your opinion, in which direction A Forest of Stars have evolved from the beginning until now?
In all honesty, I would say that we have done just that – evolved. Things have moved forward for us with each release simply because we do not wish to repeat ourselves or to bore ourselves with the music we put together. We are comfortable with our myriad influences, and so far have managed (I hope!) to incorporate them into our music without coming across as too much of a melting pot of horrors bound together with shit!
Now…spend some words to describe the other members of the band! You can be as serious/creative/funny/rude as you want!
At the risk of sounding like a trite so and so, I see the other members of the band as an extended family. We all look after one another and ensure that we get from one place to another in one piece (or in as few pieces as possible!) I would describe them as true friends and allies; I would not change them for the world – though I would add one to their number if I could – my attempts to resurrect Kettleburner in daemon form and to shoe-horn him back into the band have so far proven unsuccessful, though I have a few more dubious fine powders up my sleeve to try…)
Thank you very much for your answer! We hope to see you soon in Italy!
Thank you for your questions, Matteo.
Links
Latest Multimedia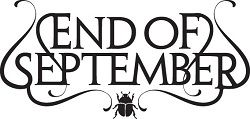 Interview by Roberta Ilaria Rossi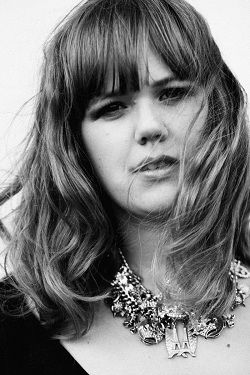 Fronted female world is slowly extending all over Europe, more and more, allowing some more other realities to spread their voice to the metal audience. The band we are going to introduce was born in Sweden a few years ago and, after a few early hitches, it's having to gain some popularity thanks to the debut album released a month ago and trying to broaden their boundaries. Femme Metal is proud to introduce you all End Of September, that, led by the nice and bubbly Elin Redin, is going to introduce themselves on our Website, sharing some interesting things. That's our chat! Enjoy!
Hi Elin. First of all, welcome to FM! It's a great pleasure to have you with us today! Let's begin our chat talking about your musical activity. Currently, you're the lead singer of the Swedish melodic band called End of September, which is a "small" music reality that has released its first debut album a few weeks ago. Would you like to share some detail about the band biography?
Hi and thank you! Great to be with you! Well, End of September as a complete band is still a quite new thing actually. I joined last summer and me and Erik continued the search for drummer and bass player together. Bass-Johan we found at a website where you can post adds for musicians and bands. And drummer-Johan was actually a student to a friend of mine. He called me one day and said he had found our drummer and he was obviously right! He came to place late fall last year.
The project was mainly driven by Erik Tordsson, which gave way for the creation of the band in 2009. The former singer, Victoria Sundberg, recorded a demo with him and then she has left the project shortly after the record deal with Ulterium Records. How did you get in contact with this project?
Sometimes it can be as simple as a message on Facebook! And the message was not for me, but for my husband asking him if he knew any female singer who liked and would like to sing in his metal band. Or, if possibly I would have any interest in it. We knew each other briefly from before and Erik actually did not think I was into metal at all. Little did he know…
Shortly after your entry in the band, two other members have taken part in it and they are the bass player and the drummer, both called Johan and after then, End of September rolled up its sleeves and started to work on the homonym record, released on May 2012 for Ulterium Records. How did you feel like working on your first debut album? Was you coming from some other bands or was this your first experience in a studio?
This was not my first time in a studio. But definitely my first time fronting an entire album. I had mostly been helping out friends before doing backing vocals and shorter solo parts. Me and Erik spent two weekends working concentrated together with the vocals, both solo and backing. Coming from an intense every-day life with kids we kind of enjoyed just being away for a while, and being able to work undisturbed. A million takes later and a tired voice we got a great album, and had gotten to know each other a whole lot better as well!
I assume it has been something unique and special for you. Is there any particular moment related to the production of this record or related to the recording process you would like to share with us?
One very special moment for me was before I had really entered the band. After me and Erik first talked about the whole thing for the first time we decided I should do a recording of one of the songs at home, to see if it worked for me and if Erik liked it of course. It was "Waiting for the Rain", by the way. I was very nervous sending my track to Erik. His positive reaction was such a great relief and a great acknowledgment for me as a singer. I had struggled quite a bit finding my voice in a genre, floating in and out of most. On top of that Erik liked what he heard it was one little silly thing that convinced me to go for it. I had interpreted the melody in my own way in a line and Erik told me he had actually wanted the melody to be that way, but it wasn't in the recording I had gotten to learn the song from. We just seemed to be on the same track, me and Erik.
As we know, Erik comes from different backgrounds, since he played with other bands in the past before creating this new project, so I think that he brought some influence inside the band. What I would like to know is: what is your musical background? Was there any band (or artist) that has influenced you during your music career?
My family was the first and perhaps the most important influence on me as a musician and singer. Mom sings and dad plays different instruments and one of my brothers plays the bass and my second brother is a true music lover. My stage experiences goes as far back as the age of maybe three or four. And growing up in a wonderfully encouraging environment has really molded me into who I am as a singer today. I've been able to just sing, a lot! It was my brothers that taught me to love the hard rock and metal, I'm very thankful for that. I must mention my husband as well as a great inspiration. When I sing with him it just brings a whole new dimension to singing. I've listened to so many different band and artists over the years, from Sepultura to Alyson Krauss and the Union Station, I couldn't possibly single out a few that have had more impact than the others. I guess it has more been the great musicians I've had around me that has influenced me the most. A great gift really!
Reading your card presentation, your music is described as "perfect for fans of Evanescence, Within Temptation & Delain". Listening to this record, I found some little similarities with these 3 bands actually. Do you agree with this statement? Have you taken some little inspiration from those bands? Have you ever had the chance to listen to something about these bands? If so, is there any song you like to listen to the most?
Since uniqueness is what we all strive for I guess it's a compliment that you don't think we sound so much alike! And I must be honest with you and say that none of us have been listening to them. Sometimes the comparison comes up just because we happen to be female fronted. But I do have a great respect for them, they're all very good at what they do!
Aren't you afraid about the criticism you could get from fans, risking of being pointed out as "clone band of some other famous band"?
All bands and artist have to deal with this matter, more or less. It's certainly a very popular topic in our genre. And people do this all the time, putting things into boxes, pairing and comparing. It only disturbs me a little when I feel that we end up in the wrong box. But one thing I've learned so far is that the sharing of opinions from everywhere is endless, and it's just foolishness to let the comments run how we should feel about our music.
So don't you fear the comparison?
Comparisons can actually be very good, especially when the band we're being compared with is great! So no, I don't fear it.
The first track of your record is "Isolated" and you also filmed a video clip for this single. Would you like to tell something about it?
We worked with video production company 11 frames, a real win-collaboration we think! For our first video it was important for us to really show who we are, both as bandmembers and feeling of the band and the song. So no fancy side story! Just rocking out with the band! So that was basically what we did during 12 hours. The day after I felt quite okay, still a little high on adrenalin. The day after that the fall was very hard, I tell you! But we really had so much fun recording the video, we can't wait to shoot another one!
Will you film a second video clip, in order to introduce yourselves in a better way?
We're planning on releasing some live-video clips of other songs. Hopefully very soon…
The record has been released more than a month ago. Have you already got to know how it was acclaimed by fans and press?
Since we couldn't hardly have any fans before the release, 'cause it was kind of the first thing that happened for us, the response after the release has been quite overwhelming. As for the press it has been written quite a few encouraging reviews. I was happy to read the one in here in FM of course! But I would lie if I said that it has been all roses, but that wasn't either expected.
In my opinion, this is a very good product for a debut album, with a very good sound, great vocals… so I hope that fans of melodic rock metal could appreciate your efforts and I hope they will support you in the best way possible. I think there are some very good songs that are seriously valid and they worth! Is there any song you feel more connected to?
I must say that "Inner Voice", in it's quite clear message is one that speaks to me directly. Being about the struggle with the pressure we, especially women, deal with everyday. Feeling the need to look and be in a certain way. It really just says: Be true to yourself, be the one that's genuinely you!
Certainly, End of September is one of those bands who surely deserve more attention from that audience that loves this music genre, so we wish you to find lots of greatness on your path. What are your expectations for the future?
A lot of stages, and a second album in a not so distant future! On a deeper level I really hope to grow as a singer through End of September as well as really grow together with the guys musically. We started off in a way not many bands could wish for, already having a label ready to sing us. But now we need time to dig deeper into the sound and feel of End of September. I look forward to that!
Any European tour? Or some live show?
This summer we pay a visit to our neighbors in Finland. But look out, there will be more shows to come this fall!
Currently, the band is not as famous as everybody think, but I'm sure that with the official release of your debut album lots of people will pay more attention to you. What is your "modus operandi" to get in touch with people? I mean: lots of "little bands" try to get some attention using Facebook or sharing their own music on this social network to gain more fans… which is your thought about it?
Yeah, you can't really deny the importance of Facebook and Youtube and other social channels on the net. The ability to come close to the fans, although they live in Indonesia or Peru is fantastic! But despite the many ways today to get your music out there it's hardly any easier to really reach out to an actual audience. There is just so much of everything! I'm very grateful to have Ulterium Records behind us, helping us to find the right ways in the media jungle.
This was our last question. Thanks for your time, Elin. We give you the chance to share something with our readers and your fans out there! See you soon!
Thank you for having me, it was a pleasure to talk to you!
Links
Latest Multimedia
Label : Femme Metal Records
Review by Tony Cannella
Here we are again. This is the latest compilation album put out by Femme Metal Records and like the ones before it, this is as comprehensive a look into the Femme Metal scene that you are going to find anywhere. "Melody and Malice" features 32-songs and over two hours worth of music spread out over two discs, in short, this compilation is packed to capacity with some great music. The beauty of compilations such as this is that it displays how wide and varied the Femme Metal genre is. All styles are well represented here, from power metal to symphonic metal to goth metal to prog metal to thrash metal, well you get the point. CD 1 begins with the modernized metal warfare of Deadlock with the track "Virus Jones". Exoterik is next with the great track "Revive", another modern metal song with some great moments of melody. Kittie is ferocious as ever with "Cut Throat" and In This Moment are on hand with the ultra melodic "A Star Crossed Wasteland". Mongrel contributes the chugging, marching vibe of "Zombie War". This compilation does a great job in mixing the well known bands such as Kittie, Lacuna Coil and Arch Enemy with some of the more obscure acts like Regardless of Me, Katra and Alerion and it all flows together quite nicely. The first disc is completed by the raucous hard rock of Jaggedy Anne (who also gets my vote for the best band name). It would be difficult to go track-by-track (not to mention long), but suffice it to say there is something for everyone here. Some other highlights that can be found on disc one are: the great classic metal outfit from Poland, Crystal Viper with "Blood of the Heroes", "And Their Eulogies Sang Me to Sleep" by the Canadian metalcore troupe The Agonist and the UK's Sarah Jezebel Deva with "The Corruption of Mercy". Disc 2 begins with the Romanian Power Metal band Magica with "Wait for Me", which is one of their very best songs (in my opinion). With compilations such as this, it is possible to find those gems that otherwise you might not be privy to. One such band for me, would have to be Witchburn from the U.S. I was completely blown away by this band and their down tuned contribution "Bleed the Stone", just excellent. After that, we get the more familiar with Austria's Edenbridge and The Mariana Hollow. Luna Mortis contributes "Ash", sadly this band is no longer with us, but "Ash" is a pretty good representation of what this band from Wisconsin had to offer, which is a lot. Two of my current favorites Triosphere (with "The Anger and the Silent Remorse") and Solsikk ("Relish in Nervous Delights") are two more highlights. Other highlights that can be found on the second disc are: Achilla (another revelation as I had never heard them before), Amberian Dawn, Evil's Desire and Rising Dream. I can't imagine the work that goes into compiling a compilation such as this. It must be a daunting task, but the end result is a resounding success. Like the compilations before it, this is a great place to start if you would like to investigate some great Femme Metal bands.

Rating – 95/100
Tracklist
Disc 1
Deadlock – "Virus Jones"

Exoterik – "Revive"

Regardless of Me – "Until I Die"

Kittie – "Cut Throat"

In This Moment – "A Star Crossed Wasteland"

Mongrel – "Zombies of War"

hAND – "Fate Sewn On"

Decadence – "Vulture"

UnSun – "Whispers"

Katra – "One Wish Away"

Crystal Viper – "Blood of the Heroes"

Winter Storm – "The Embrace"

The Agonist – "And Their Eulogies Sang Me to Sleep"

Alerion – "Turn of Fate"

Sarah Jezebel Deva – "The Corruption of Mercy"

Jaggedy Ann – "Skin of Your Teeth"
Disc 2
Magica – "Wait for Me"

Witchburn – "Bleed the Stone"

Edenbridge – "Higher"

The Mariana Hollow – "Your Halo"

Luna Mortis – "Ash"

Beneath the Stares – "Guilty Bystander"

Achilla – "Mirrors"

Amberian Dawn – "Talisman"

Lacuna Coil – "Spellbound"

Triosphere – "The Anger and the Silent Remorse"

Solsikk – "Relish in Nervous Delights"

Noctis Notus – "Scarlet Storm"

Arch Enemy – "I Will Live Again"

Further From The Truth – "Drifter"

Evil's Desire – "Touched by Insanity"

Rising Dream – "Religion for the Weak"
Independent Release
Review by Tony Cannella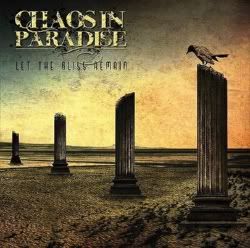 From Portugal, Chaos in Paradise had previously released a 4-song demo. They now return with a 6-song 26-minute EP called "Let the Bliss Remain". Their style blends straight forward heavy metal with aggressive thrash metal like rhythms. After opening with the 2 ½ minute intro "Inertia", Chaos in Paradise comes tearing out of the gates strong with "Sign of Deliverance". Lead vocalist Sara Valente alternates between a clean vocal style and a more aggressive approach ala Maria Brink from In This Moment or Alissa from The Agonist. It is a pretty forceful approach and packs a huge impact on songs like "Awareness", "The Hunter" and "Beyond the Horizon". One thing is for certain, there is no shortage of energy or aggression on "Let the Bliss Remain". On "Let the Bliss Remain", Chaos in Paradise picks up where their demo left off. With a demo and an EP under their belt, hopefully a full-length isn't too far off in the future for this cool Portuguese band.
Rating – 75/100
Tracklist
Inertia

Sign of Deliverance

Awareness

The Hunter

Beyond the Horizon

Sanzu River
Line Up
Sara Valente – Vocals

Alexander Andrade – Guitar

Pedro Almeida – Guitar

19 – Bass

Quik – Drums
Links
MySpace * ReverbNation * Facebook * Twitter * Site
6 color styles available:

Style switcher only on this demo version. Theme styles can be changed from Options page.